Disclosure: We were sent the featured products for the purpose of this post however all opinions are my own.
The children love magazines and it's always nice to have something new to read so when the first edition of the new Blaze and the Monster Machines magazine arrived for us to review Little Man couldn't be more excited. The show is one of his TV favourites so to have a magazine version that he can read wherever he is was like a dream come true.
The Blaze and the Monster Machines magazine came complete with a fantastic race car set and a giant play mat. The addition of the play mat made this such a worthwhile toy and one that LP and Little Man played with for hours before putting it away to play with another day. It had bridges, road signs and two little cars in the set – so much more substantial than more magazine toys.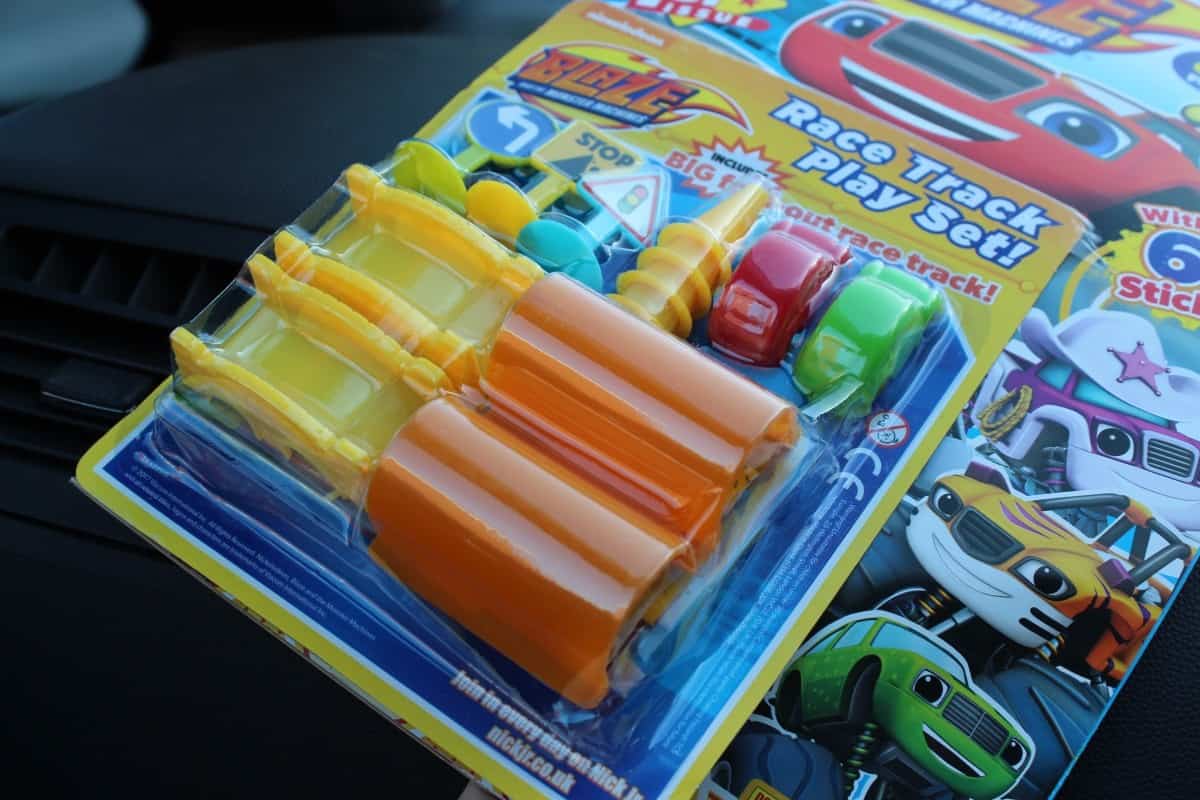 The magazine is literally packed full of things to do. Little Man can't read yet but that doesn't stop him enjoying the stories in the magazine, following the storyline by looking at the pictures and then asking Dave or I to read him the story at the first opportunity.
One thing that always keeps the children engaged with magazines is stickers and this Blaze magazine had 65 stickers to place throughout the magazine. They had the relevant pages marked on them as well as some that could be used for rewards and Little Man loved finding the right spaces to stick them.
Throughout the magazine there are plenty of activities to do – colouring, spot the difference, dot to dot and even things to make by cutting out the pages. This is the sort of activity we save until last to enjoy once we've done everything else in the magazine but I was impressed with how much there was for Little Man to do within the pages of the Blaze and the Monster Machines magazine.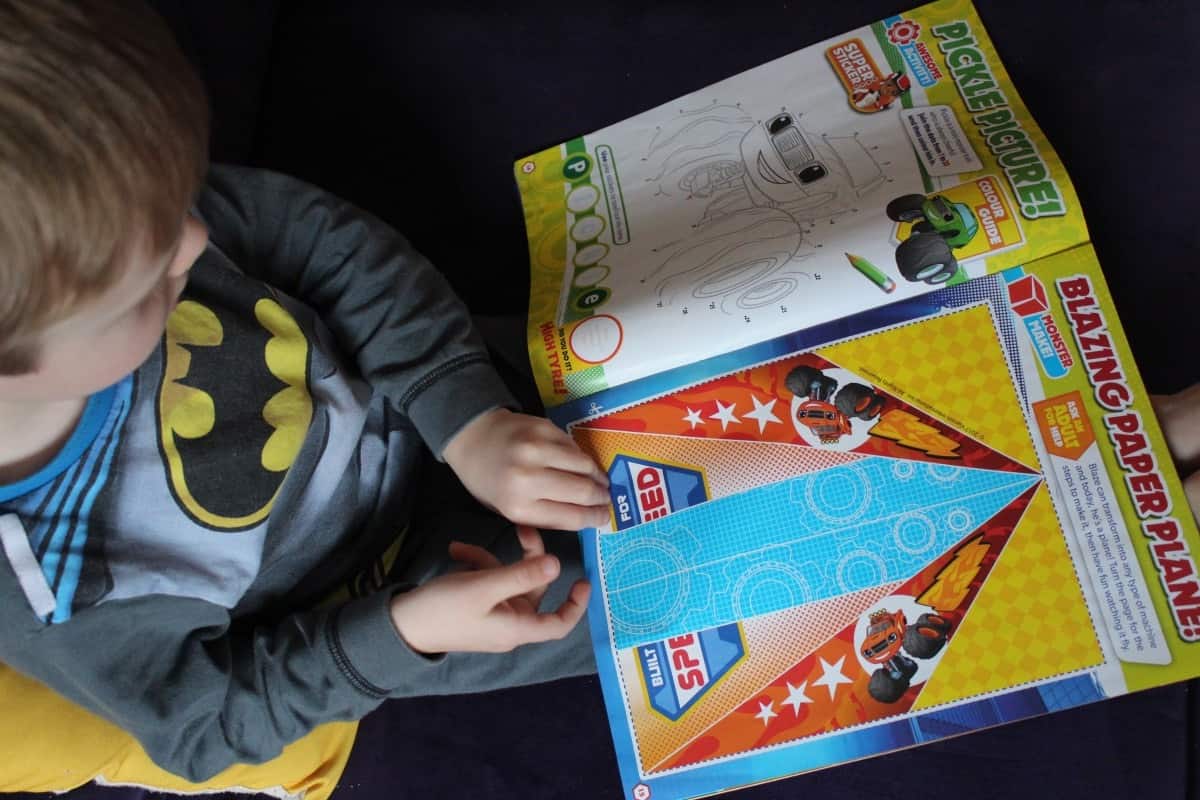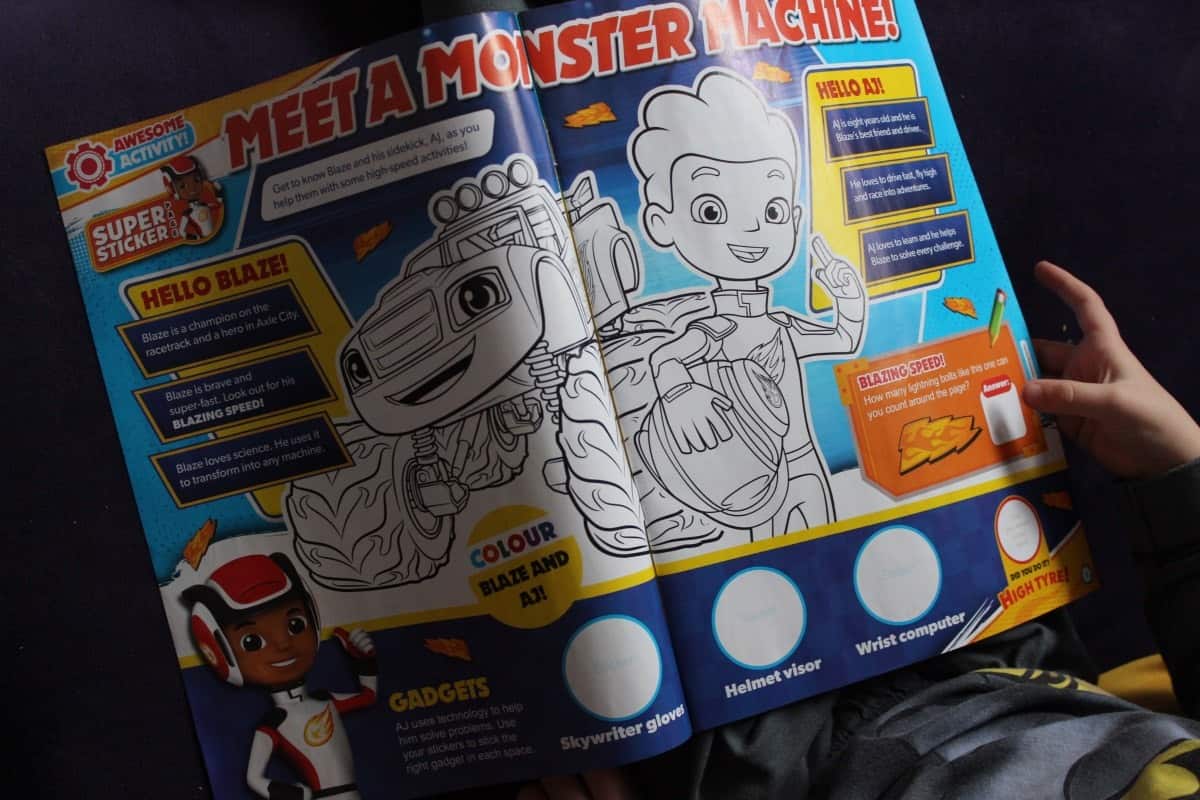 Overall the children loved the Blaze and the Monster Machines magazine and it's definitely a magazine we would buy again in the future. The free toy being such good quality really made a difference too and would make us choose the Blaze magazine above others.
The Blaze and the Monster Machines magazine has a cover price of £3.99