Disclosure: We were sent the featured products for the purpose of this post however all opinions are my own.
This post contains affiliate links and I may receive commission if you visit a link and buy something. Purchasing via an affiliate link doesn't cost you any extra, and I only recommend products and services I trust.
There are some toys that childhood is made for. Some toys that are so simple and yet bring so much joy and the Bigjigs Wooden Magnifying Glass is just that sort of toy. Unlike many toys, the Bigjigs Wooden Magnifying Glass actually works. It's a real magnifying glass that children can use to look at literally anything.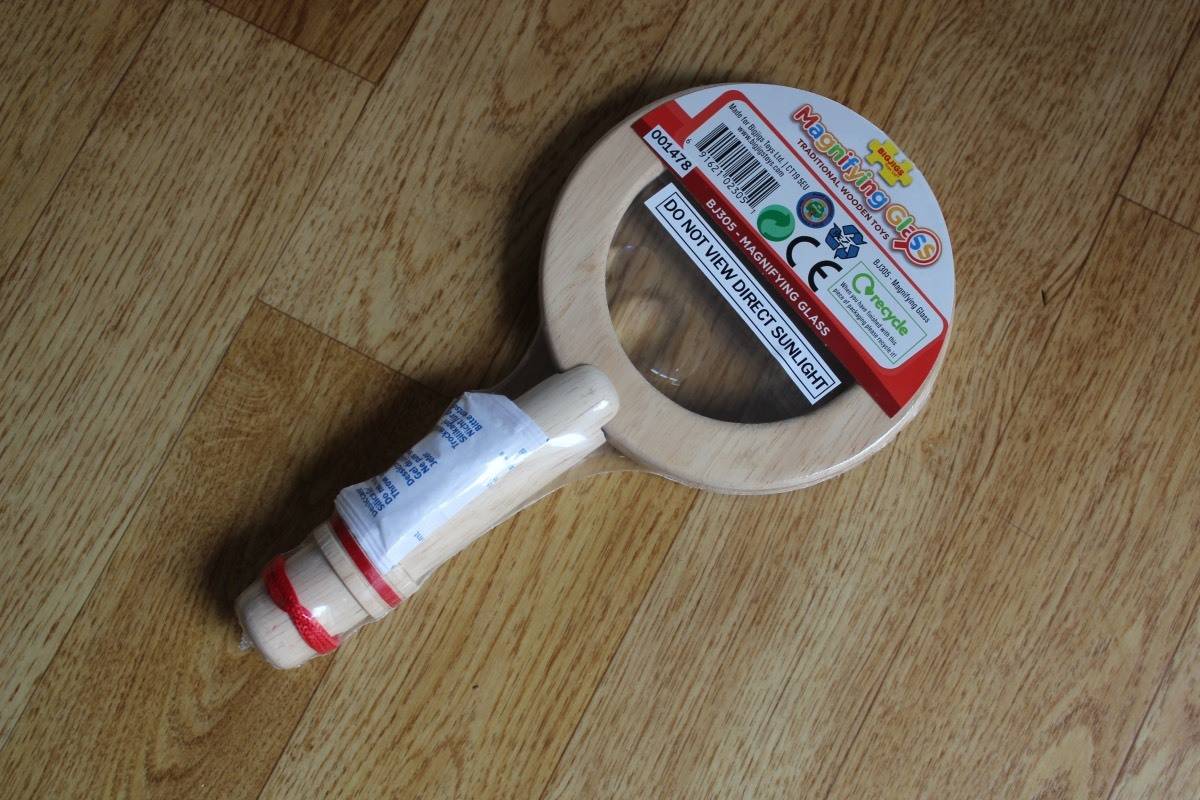 The Wooden Magnifying Glass is really well made, with a chunky handle to make it easy to grip and plastic glass to look through that incorporates two different strength sections in the main glass to view things at different magnifications.
Little Man absolutely loved this magnifying glass. He spent time looking at so many things in the garden – flowers, fruit and bugs. Gradually he learnt to not hold the magnifying glass right next to his face and instead hold it further away.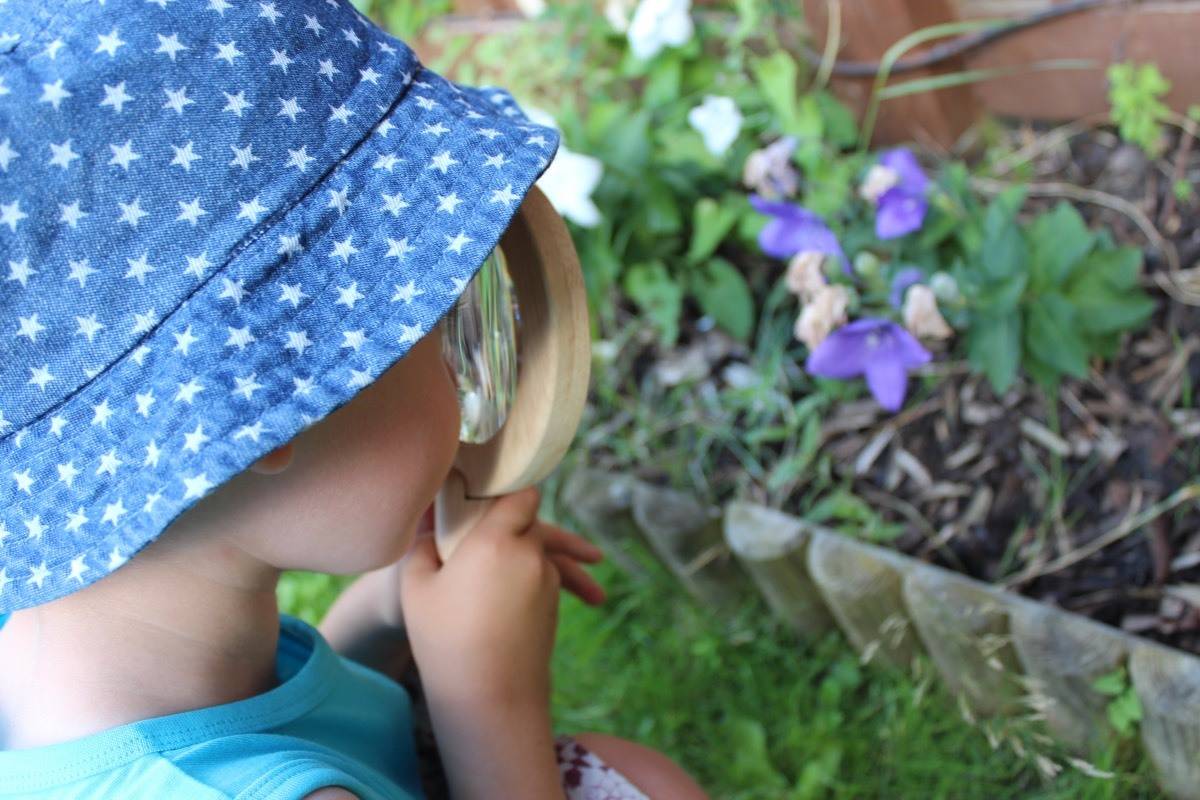 I love how the Bigjigs Wooden Magnifying Glass not only lets Little Man have fun on a different level than he is used to but it's also educational, letting him explore things close up, investigating the intricacies of plants and flowers that he may not have been aware of before.
The Bigjigs Wooden Magnifying Glass has opened up a whole new world to Little Man and I know that he'll be using it for years to make so much of the world around him that much bigger.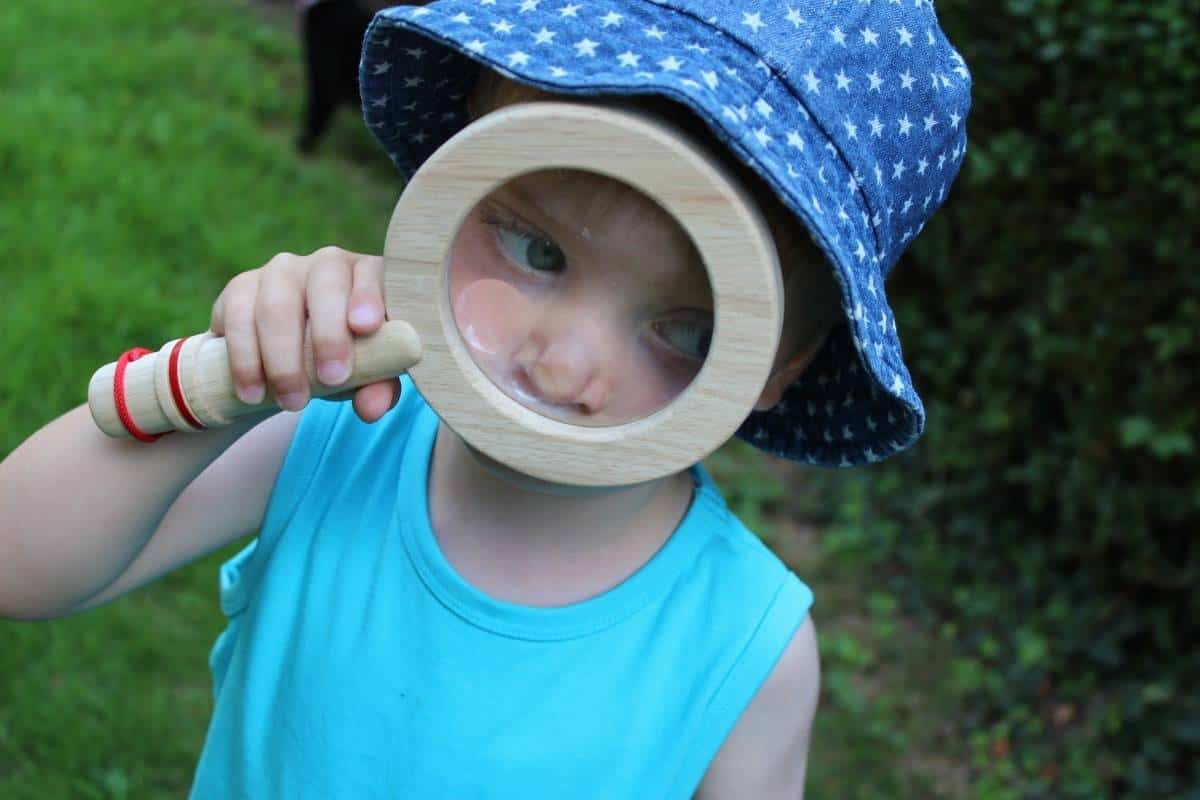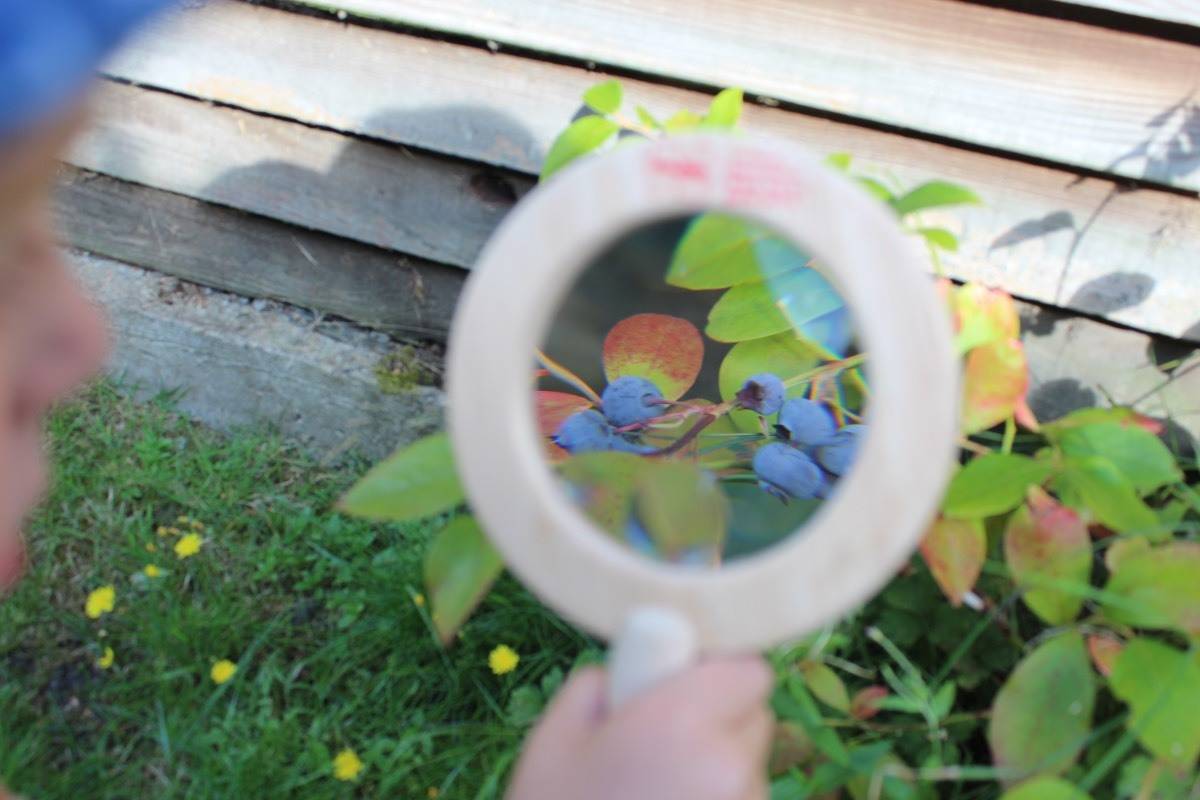 We are huge fans of wooden toys but we also love toys that help the children learn through play and the Bigjigs Wooden Magnifying Glass is just that. It's the right balance of fun and educational that let's LP and Little Man learn without even thinking about it. A really great toy for at home, in the garden or even on holiday.
The Bigjigs Wooden Magnifying Glass has an RRP of £8.49