Disclosure: We were sent the featured products for the purpose of this post however all opinions are my own.
This post contains affiliate links and I may receive commission if you visit a link and buy something. Purchasing via an affiliate link doesn't cost you any extra, and I only recommend products and services I trust.
Last year we were sent a Beko American Style Fridge Freezer as part of the Beko Barbecue Blogger campaign. Previously we had an american style fridge freezer from another brand and thought it was amazing – it was huge compared to our previous 'standard' fridge freezer but we'd had it a few years and appreciated getting a new one although I wasn't sure how Beko could improve on our previous fridge freezer.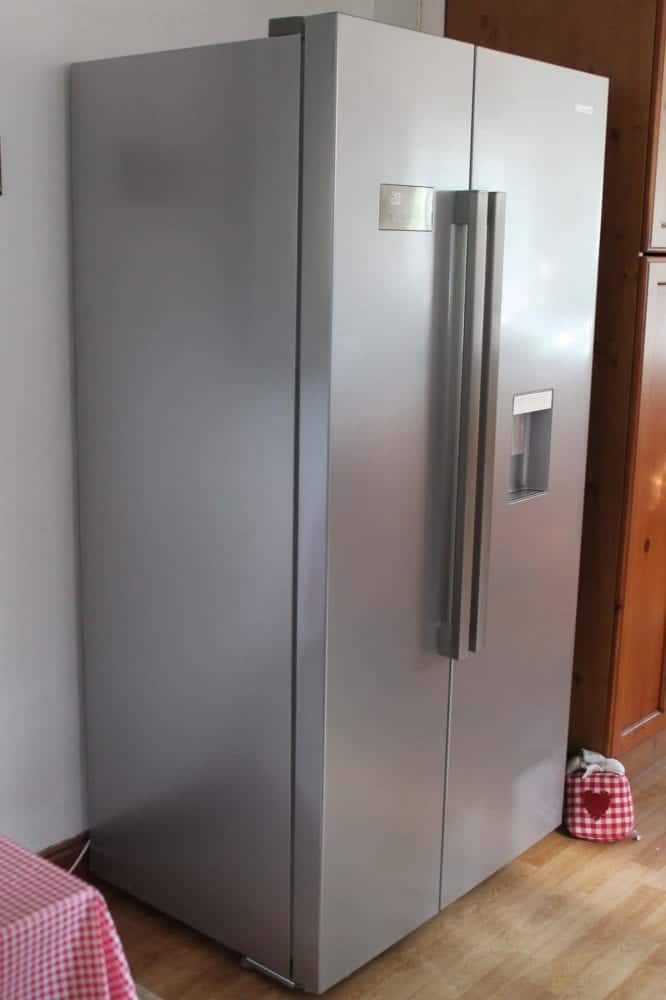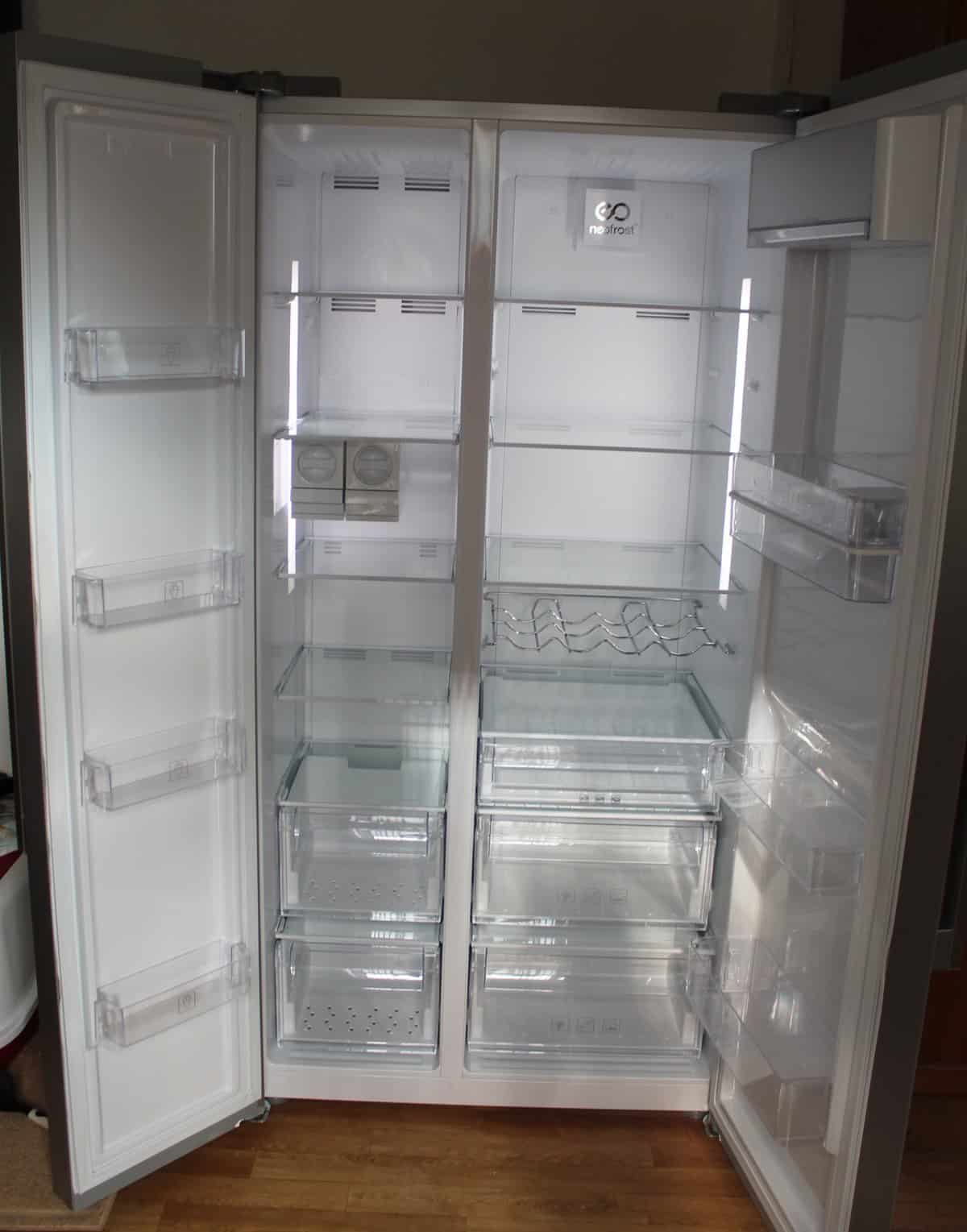 What were our first impressions of the Beko American Style Fridge Freezer?
When the new American fridge freezer arrived it looked pretty similar to the last one – it occupied near enough the exact same space give or take a centimeter or two on each side. My first thoughts were that the sleek brushed stainless steel finish was beautiful and looked great in our kitchen. The next thing I realised, when moving food from our old freezer into the new one was the inside of the Beko fridge freezer is HUGE. We'd just had a food shop and it filled our old fridge freezer to bursting. The new fridge freezer looked nearly empty in comparison – it's amazing how different the internal space of a fridge freezer can be given the similar external dimensions.
What features does the Beko American Style Fridge Freezer have?
The ASD241 American Style Fridge Freezer has a non plumbed water dispenser with no plumbing required – you just fill up a reservoir in the fridge door and you can then use the dispenser on the outside of the door to have access to lovely cold water. We did have a few problems with the dispenser but Beko were great at doing all they could to resolve the issue – even offering a complete replacement. The dispenser is now working well and we love it.
The fridge freezer also has funky ice compartments in the freezer compartment which you fill with water, leave to freeze and then turn upside down to give you a tray of loose ice cubes – no more smacking an ice cube tray on the side or running it under the tap!
The shelves in the Beko Fridge Freezer are easy to move around and there are three drawers, all with clear plastic fronts – two for fruit and veg and one for deli, dairy and meat to keep everything at the optimum temperatures.This extra drawer is something we've never had before and I love being able to keep my butter, cheese, ham etc all separate and easily accessible. All three drawers are spacious with plenty of room for family groceries.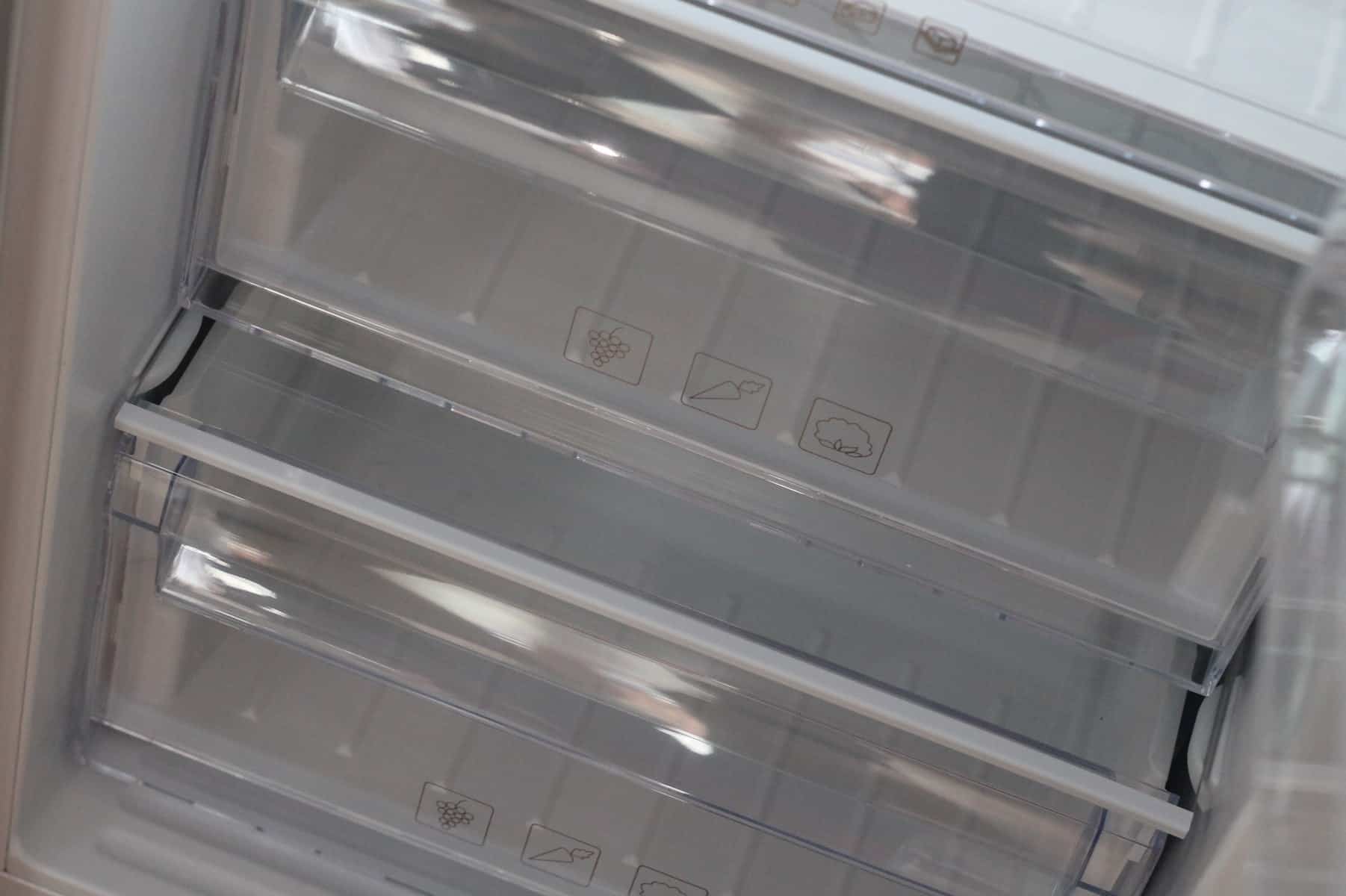 Our Beko side by side fridge freezer has two separate fans and evaporators to help maintain optimal humidity and freshness that ensures there isn't any transfer of odours between the fridge and freezer as well as multiple air vents in the fridge and freezer that maintain an even temperature on every shelf level and rapidly restores the temperature after the door has been opened.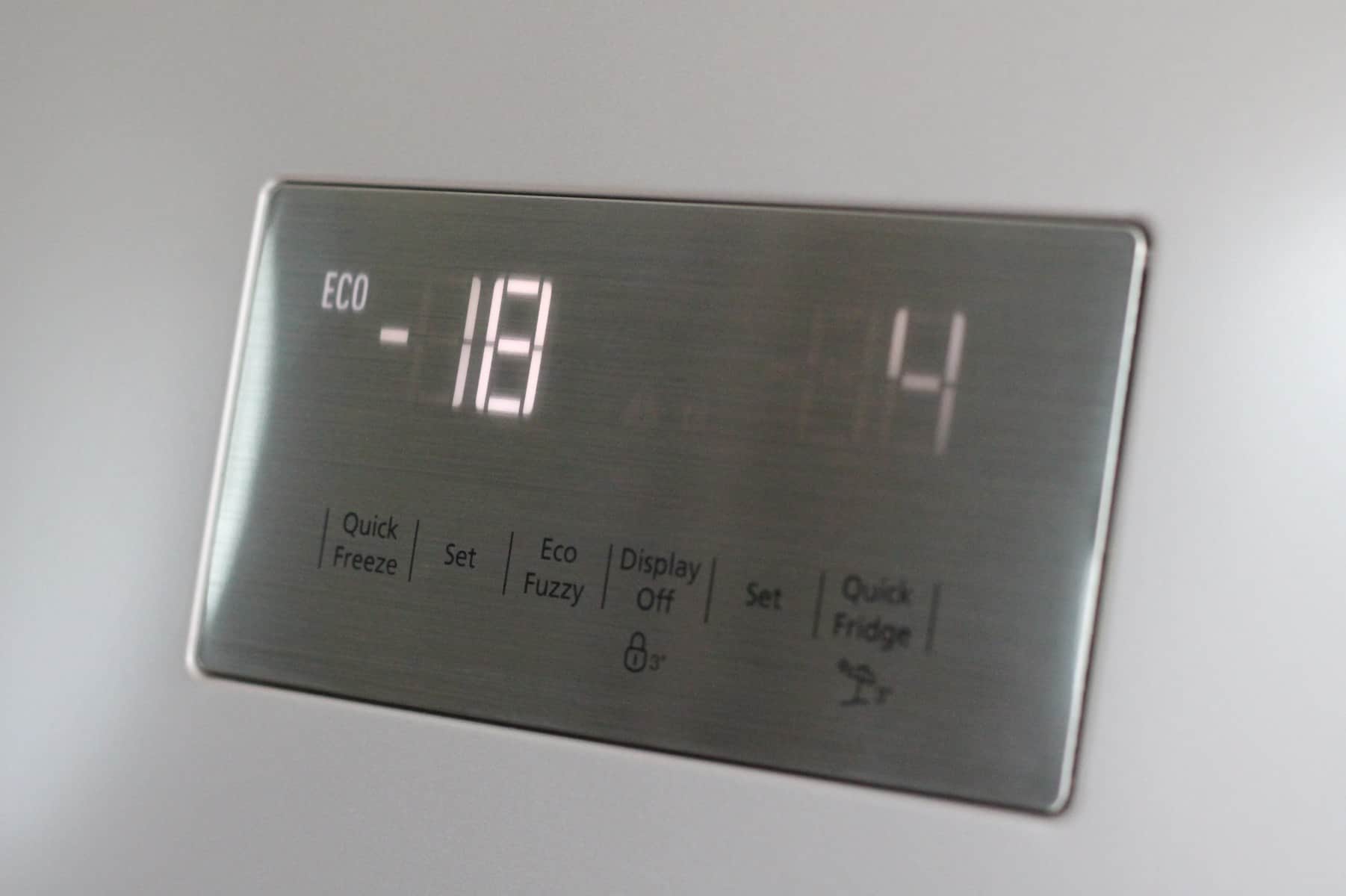 There are fast freeze and quick cool settings which help American fridge freezers to continuously meet your family's needs as well as a chrome wine rack which is great for storing bottles of any kind. Overall I am incredibly impressed with this fridge freezer – the storage capacity is huge and the extra features are great to have – even adding an alarm in case you leave the door open and a holiday mode to save energy whilst you're away. If you're looking for a fridge freezer then Beko are definitely worth looking into.