Disclosure: We were sent the featured products for the purpose of this post however all opinions are my own.
This post contains affiliate links and I may receive commission if you visit a link and buy something. Purchasing via an affiliate link doesn't cost you any extra, and I only recommend products and services I trust.
LP and Little Man both love learning about the world, where we are in the world and which countries different things comes from. They are complete sponges, soaking up information, so when the 2 in 1 AR Day and Night Globe from Oregon Scientific arrived to review they were quite excited to see it up and running – they've never had their own globe before. But, the Smart Globe teaches you so much more than just your place in the world.
The Smart Globe Starry – 2 in 1 Day and Night Globe from Oregon Scientific is a new concept for learning about the world. Using a smart phone or tablet to trigger four 'Augmented Reality', or AR modes, children can choose to learn about dinosaurs, world landmarks, animals or climate. When a tablet or smartphone with the free to download app is used, children can see almost 400 different fun facts and figures about each AR mode.
The app and Smart Globe also show pop up features – like animals that seem to come to life from their country of origin. You can take pictures of these pop ups and even resize them – Little Man has loved having a tiny dinosaur in the palm of his hand!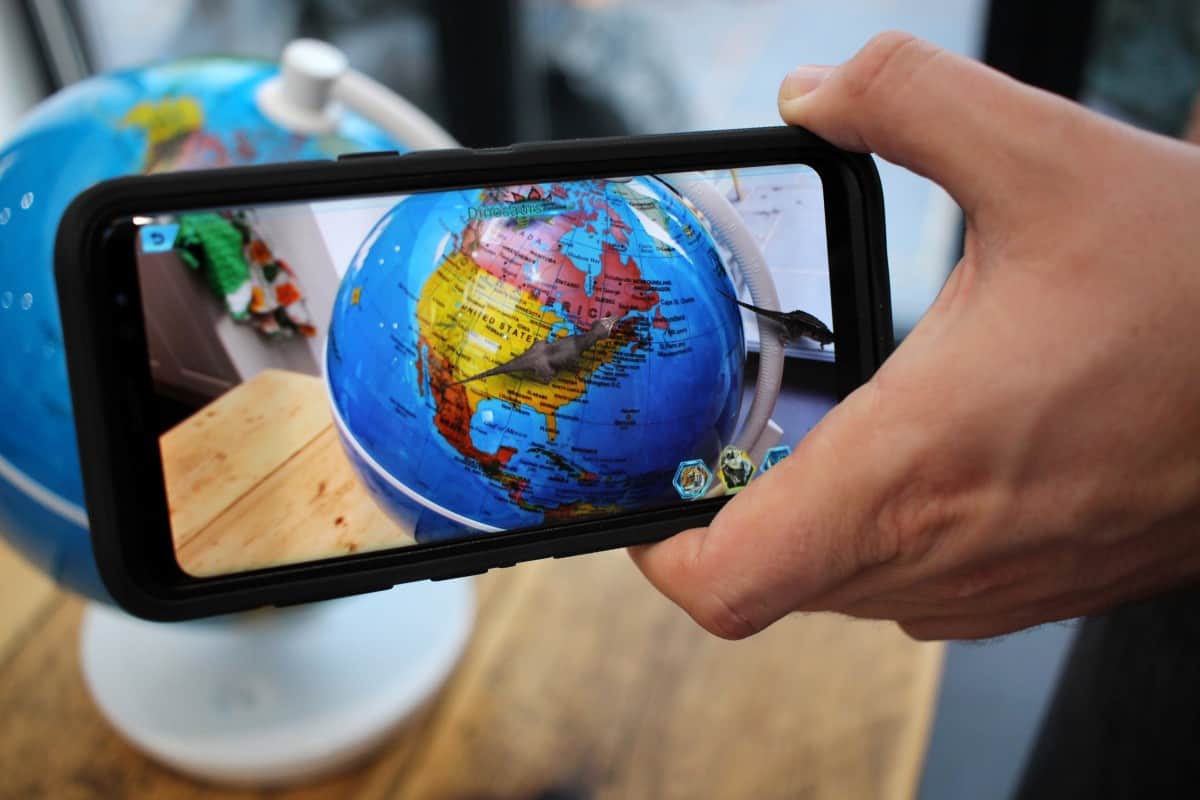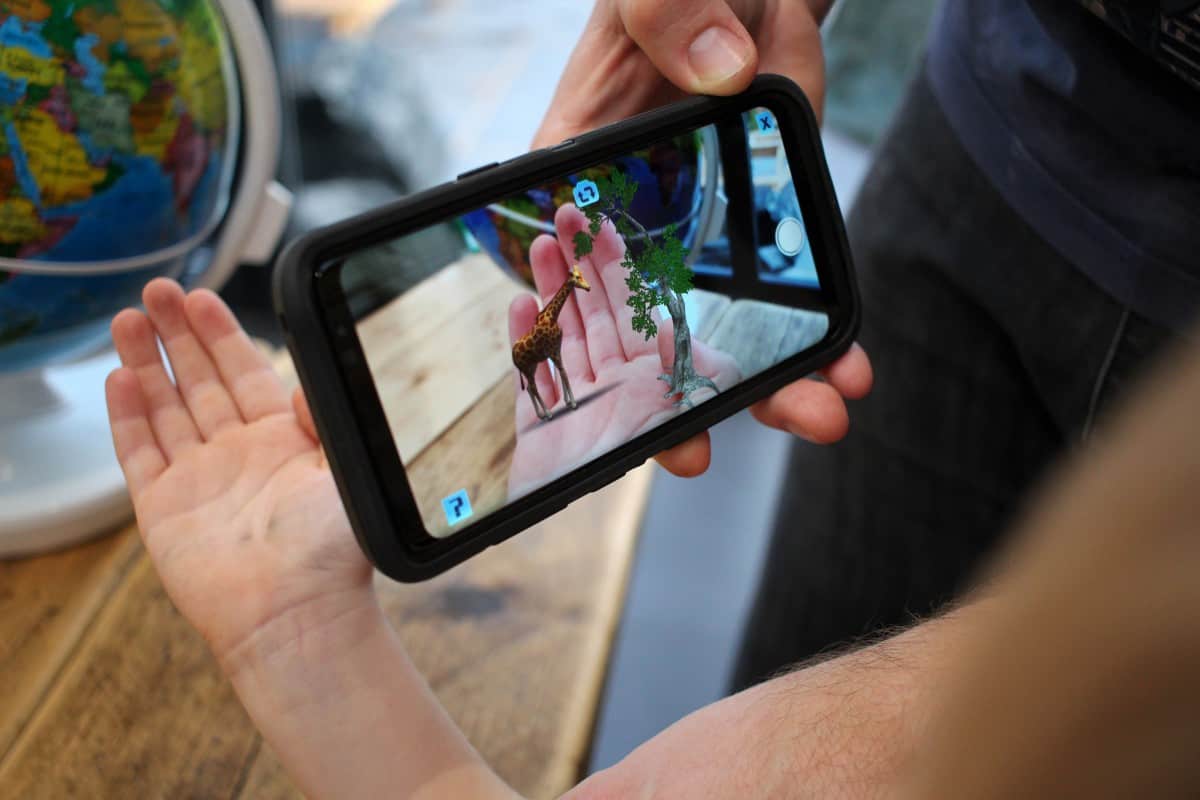 There is a quiz mode within the app that will test your child's knowledge of basic world facts, dinosaurs, landmarks etc and there is a beginner and expert mode with questions at random. The questions are read out by the app's mascot, Patrick, with three choices for the answers. It's helpful if your child is old enough to read the answers by themselves so there will be minimal supervision needed from a parent and the different difficulty levels make the quiz great for any age child.
At night time – or just in the dark – the globe turns into a sky map at the touch of a button. Eighty eight Constellations are marked in their appropriate positions and the globe can also be used as a gentle nightlight as it isn't too bright to distract from bedtime.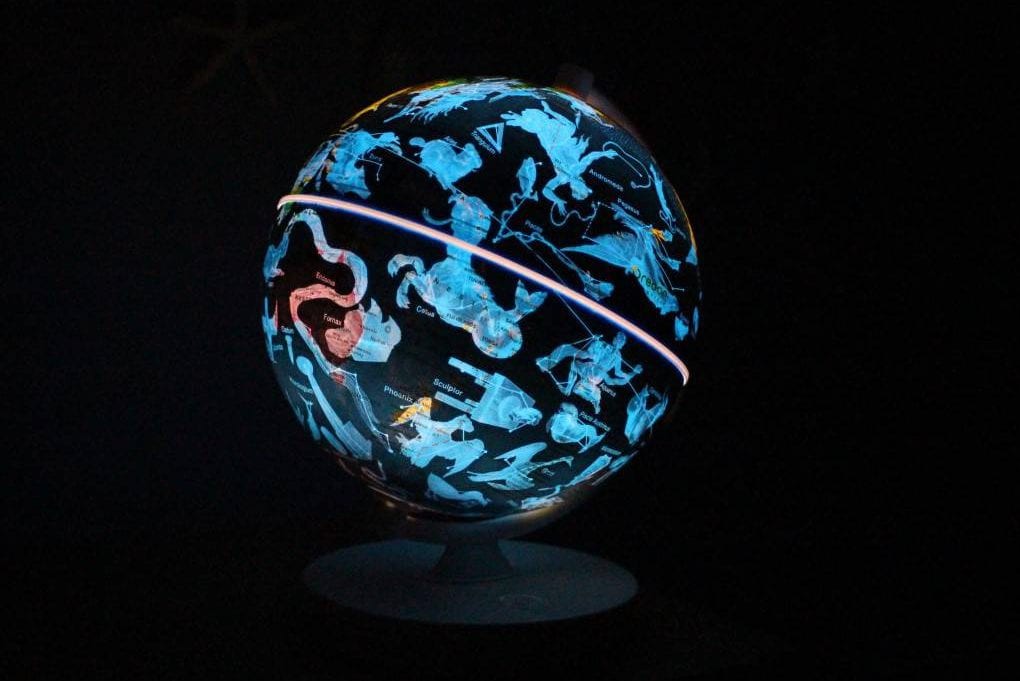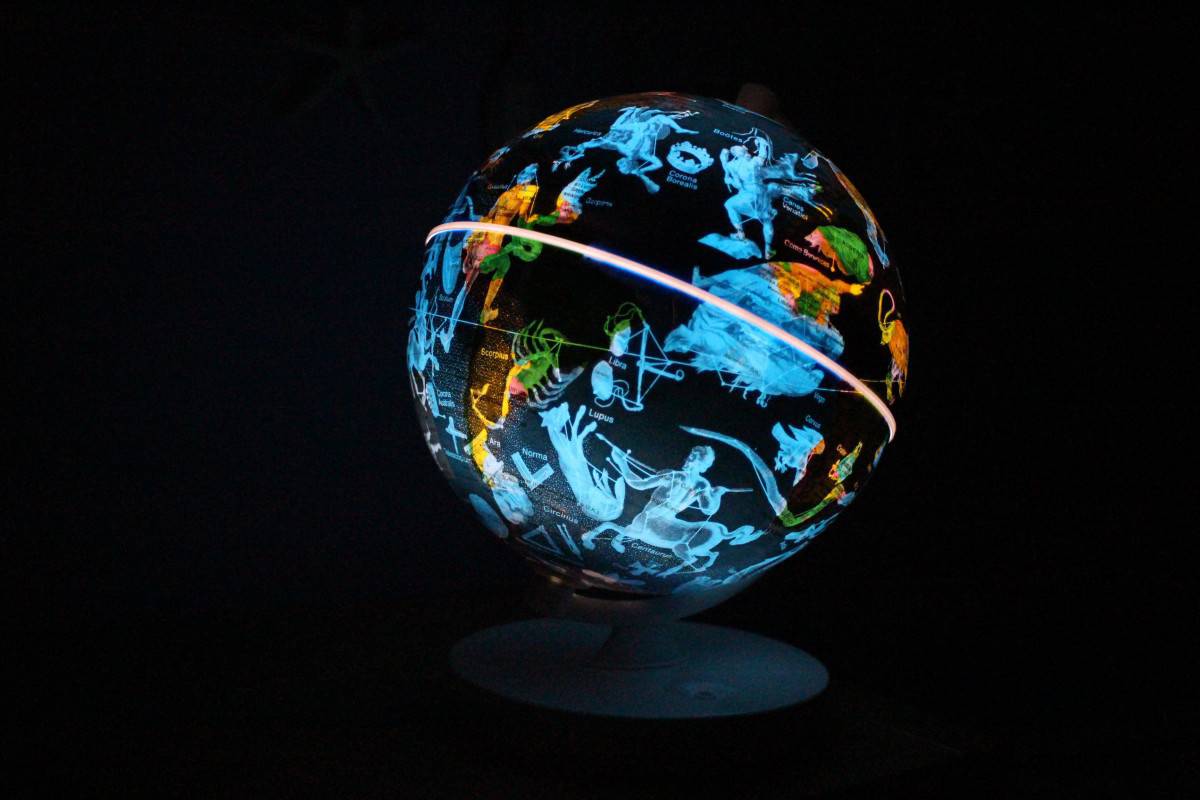 LP and Little Man have loved having the globe in their bedrooms – sharing it at night time. But they also love bringing it downstairs, using the app and telling us everything they have learnt. TheDay and Night Globe from Oregon Scientific is a great investment for any family home – teaching children so much about the world around them, history and geography. It would be a fantastic gift for any child and one that LP and Little Man have really enjoyed using.
The Day and Night Globe from Oregon Scientific has an RRP of £29.99.