Over the last few weeks we've been trying out so many great new health and beauty products. Here are some of our favourites:
Buddies Toothpaste
LP and Little Man love brushing their teeth. It's part of our morning and bedtime ritual and thankfully they have never really fought the process and instead quite like us brushing their teeth and then them having a go too.
We were sent Buddies Toothpaste to try in both Apple Fresh and Hint of Mint flavours. The toothpaste is designer for children aged between two and six who may not like conventional strong flavoured or sweet toothpastes and although LP and Little Man have never complained about toothpaste they do love variety.
LP and Little Man both liked using the Hint of Mint toothpaste and it was definitely their favourite of the two as I think they found the Apple Fresh flavour a bit too different to what they were expecting. The Buddies Toothpaste comes in good size tubes that dispense just the right amount at a time. We've loved using Buddies Toothpaste and will definitely be using it again in the future.
Balance Me Rise and Shine Travel Pack
As we're preparing to go on holiday soon I have been investigating travel toiletries as I hate taking up room in our luggage with full size products. Balance Me sent me their Rise and Shine Travel Pack to try out and it was just the sort of thing I love for a break away.
The Rise and Shine Travel Pack has everything I need – Shampoo, Conditioner, Body Wash and Body Lotion. Each product is a 30ml size which is perfect for a few uses and they all work well and smell lovely.
Travel size products are not only great for travelling though – they make great gifts and are the perfect way of trying out products before buying the full size versions. if you're not familiar with Balance Me then the Rise and Shine Travel Pack could be a great place to start.
de Mamiel Altitude Oil
As we're going abroad for the first time with the children in the summer I have been looking for anything to make the flight easier – not just where the children are concerned but for me too.
de Mamiel sent me their Altitude Oil to try and I had no idea what to expect as it's not something I've heard of before but it turns out that it's not just great for flights but every day use too.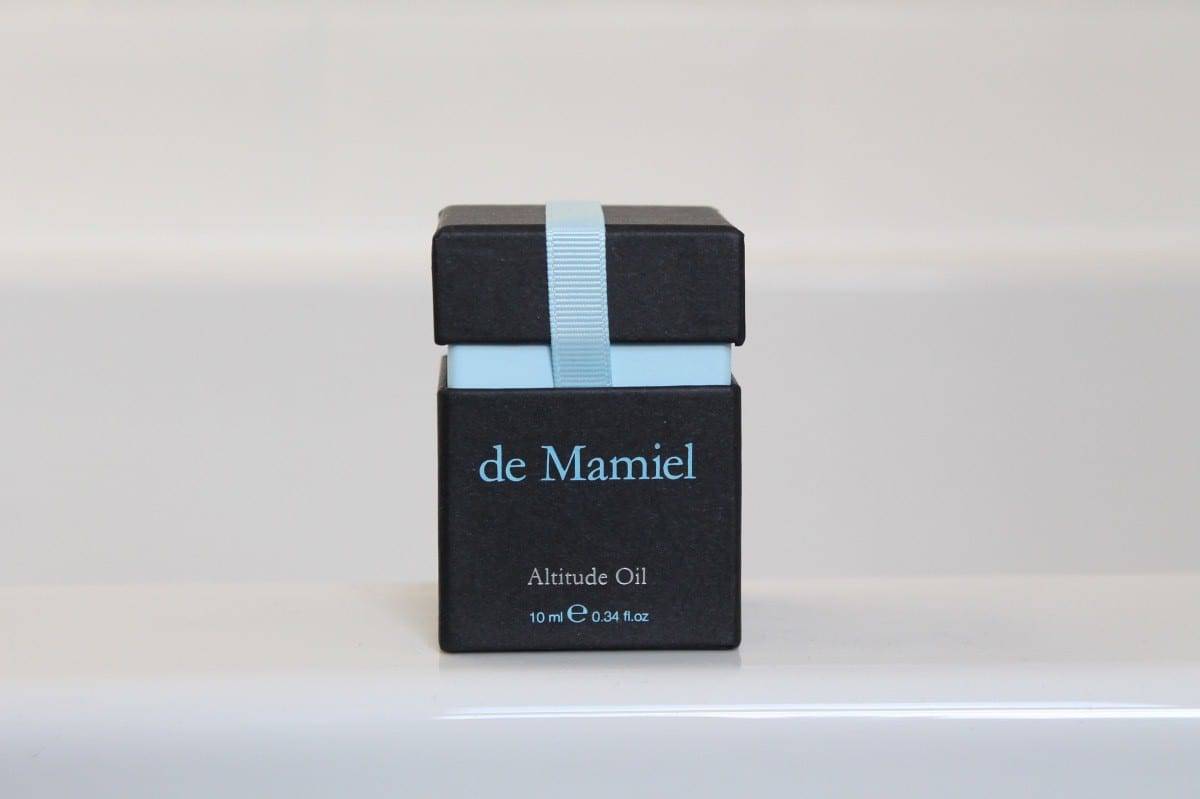 Altitude Oil is a little pick me up in a bottle. It helps you to to keep a clear head and boost your immune system when constantly on the go – perfect for anyone with a busy life.
The Altitude Oil is perfect to keep in your handbag. It's a naturally potent immune booster and the sensory blend of luxurious plant oils give you a lift through long days at your desk in stale air con as well as protection against breathing in bugs when travelling on planes, buses and trains.
I've had the Altitude Oil with me for a few weeks now and love it. It definitely makes me feel better when working in an office environment all day, being stuck at home on the wettest of days or on long car journeys.
Carex Bath and Shower Range
We get through quite a lot of bath and shower products with most of the family having their own ones. Carex sent us their new range of Bath and Shower products to try that are so mild that they're perfect for the whole family.
The range includes bath and shower creams that are really lovely and moisturising as well as smelling lovely. Although a cream the bath cream does create a nice amount of bubbles that both the children and I are happy with.
The shower gel is lovely too, creating a nice lather and working really well. All the products are a great addition to our bath and shower routines and the product sizes make them perfect for family use. I know that when all the other children's products are finished we'll be sticking with Carex – for an uncluttered bathroom and great value too.
Disclosure: We were sent the above products for the purpose of this post however all opinions are my own.