As a family we often stay away in hotel rooms – for weddings, mini-breaks or just little adventures. Since becoming parents we have stayed in many hotels and many types of hotel rooms and from first becoming parents until now I have hated family hotel rooms and I don't see that changing any time soon.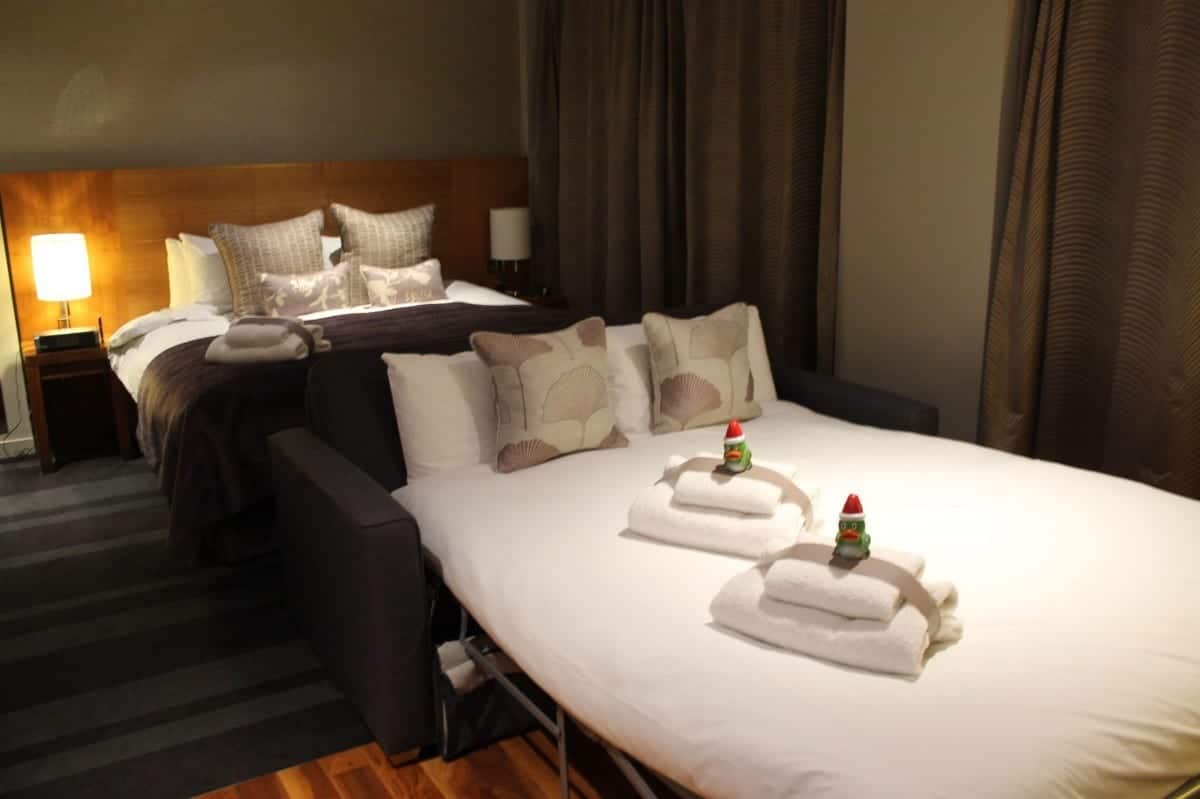 You see, I love adjoining rooms. I really like the children having their own space and us having ours.
So here are a few reasons why I hate sharing a room with the children when we're away and much prefer family hotel rooms:
It's lights out at 7pm. The children need to sleep and so you either end up hiding in the bathroom until they're in a deep enough sleep to put a side light on or the TV on quietly or you give up and just go to sleep when they do.
The tea/coffee goes to waste. Who wants to boil a kettle and risk waking a sleeping child when they've finally gone to sleep? The biscuits never seem to go to waste though…
Constantly disturbing each other. Whether it's the children snoring or laughing in their sleep, Dave and I rolling over or the noise of us going to the toilet in the night, every little things seems to disturb all of us and we end up having a really bad night's sleep.
You all have to get up at the same time. If the children wake up at 6:30am, that's it, you're awake. At least with adjoining rooms you could stick the TV on for them and doze for a bit longer but there is absolutely no chance of that with you all in the same room.
So sleeping in the same room as the children is no fun at all and I am just so glad that we have adjoining rooms when we go away in the summer. The kids can go to bed and Dave and I can have cocktails on the balcony without fear of disturbing them – and hopefully we'll all sleep a bit better too!