Disclosure: We were sent the featured products for the purpose of this post however all opinions are my own.
I was introduced to Professor Scrubbingtons in my Britmums Live goodie bag and soon after they offered me the chance to review their products. The Professor Scrubbingtons range is aimed at children and young adults although it looks like a much more grown up range of bath products than other kids brands we have a tried – great for appealing to older children and teens.
What is the Professor Scrubbingtons range like?
The Professor Scrubbingtons range includes a Magically Foaming Hand and Face Wash, Magically Foaming Hair and Body Wash, Magically Foaming Conditioner, Magically Foaming Shampoo and Magically Fragrant Deodorant. The range contains a cleaning product for your whole body and the deodorant is something I know my children are too young for but I'm sure that children nearing their teens would appreciate it as you don't get many deodorants aimed at young people.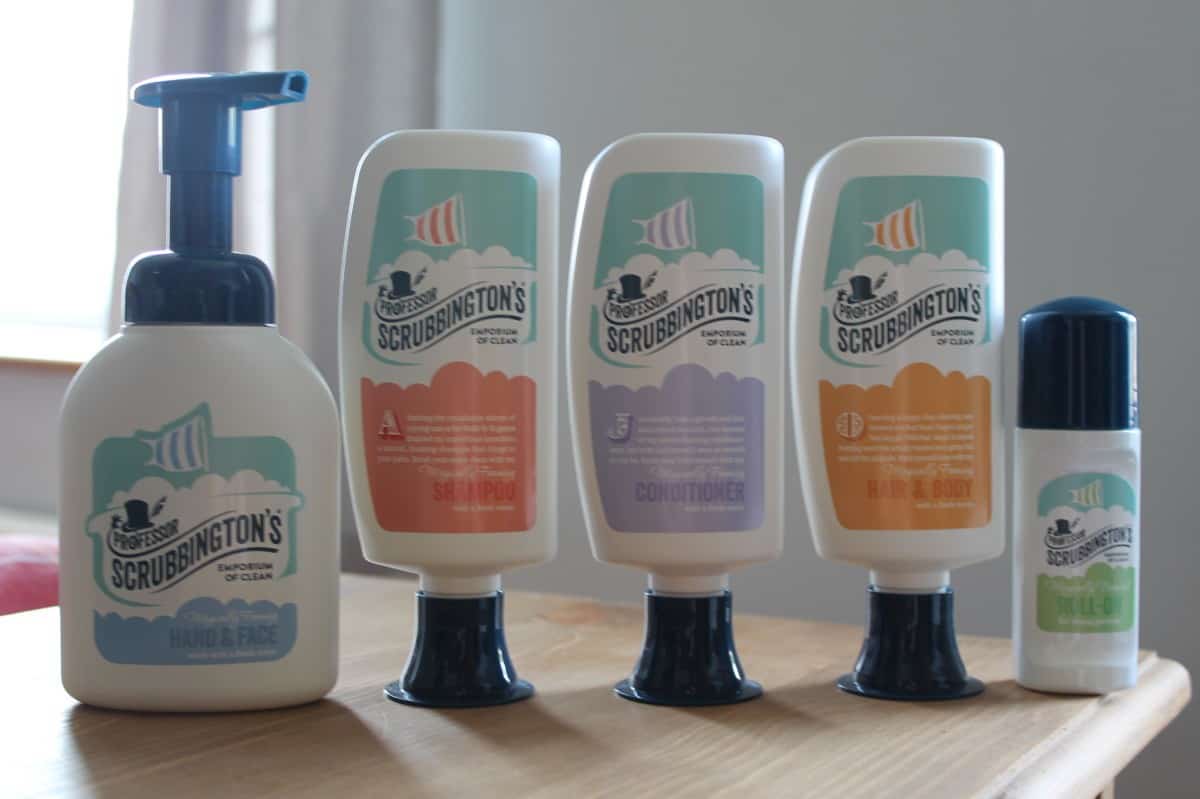 The Magically Foaming name of each of the Professor Scrubbingtons products described the way the products foam as soon as they are out of the bottle – it's quite impressive! I usually say if a product lathers well but all of these products foam… magically! The children love them just for this reason.
All of the products work well and they smell lovely too. LP loved how soft her hair is after using the conditioner and we have all been using the hand wash. I love the Professor Scrubbington's range and know that the children will be using it as they get older – I love the idea of having a transitional range of products that can last the children from childhood through to whenever they start using adult products.