*This is a paid post
When our extension was completed we put together a new work space for me, just a few months after I started working from home. I have a beautiful desk that fits well into the room, I have my laptop, a comfortable chair and piles of paperwork always surround me. It's a space that I hadn't had before but one that I am really glad of – as I spend so many hours sitting there.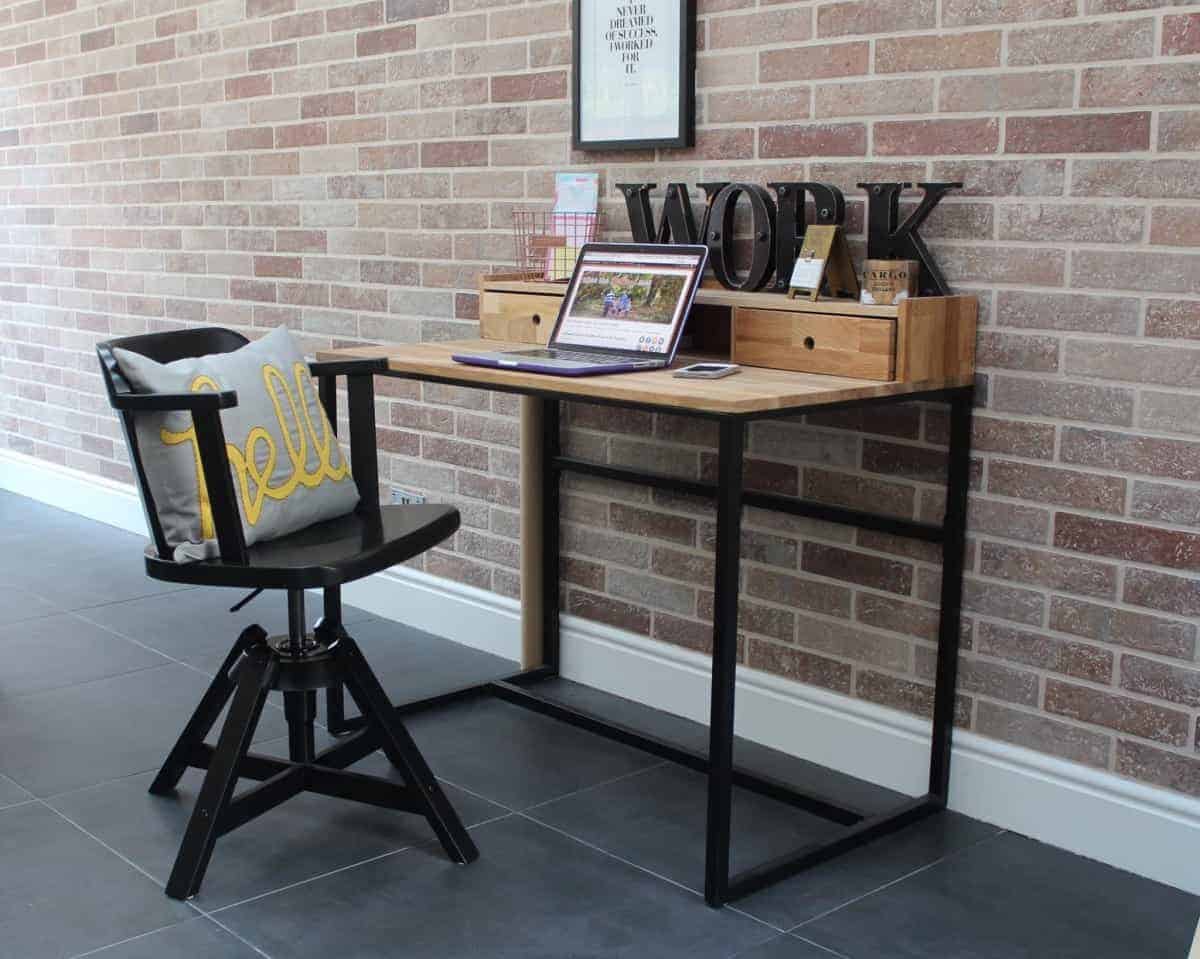 When I worked in my old day job we all shared desks. I didn't have somewhere I could leave my business cards, a framed photo or even a notebook – we had to move everything from one desk to another as the day and week went on.
So it's nice at home to sit down in the morning, ready to work, in my space with all my familiar things around me. My camera on one side, a cup of tea ready to keep me going and to-do lists everywhere. There really is nothing like having your own space to work in – whether that's at home or at work.
But, some days I am definitely more productive than others. I can really relate to this infographic from Pall Mall Estates about productivity – I love to work in silence, in natural light and with everything I need strewn around me.

Have you ever thought that your work space could play a part in how productive you are? That maybe just by moving your desk or buying a plant you could actually achieve more at work? I know that a plant is high on my list of things to invest in now – although I often have a vase of flowers on my desk – making me immediately happier at work.
What do you find makes you most productive at work? I'd love to hear your thoughts.