Disclosure: We were sent the featured products for the purpose of this post however all opinions are my own.
We have been shouting about Primula for quite a while now and we use their squeezy cheese all the time in everything from sandwiches to cooking but Primula now do a variety of dips that I was keen to try. Primula sent us a lovely delivery so that we could have a night in and enjoy Primula Dips – crisps and dip are one of my favourite things.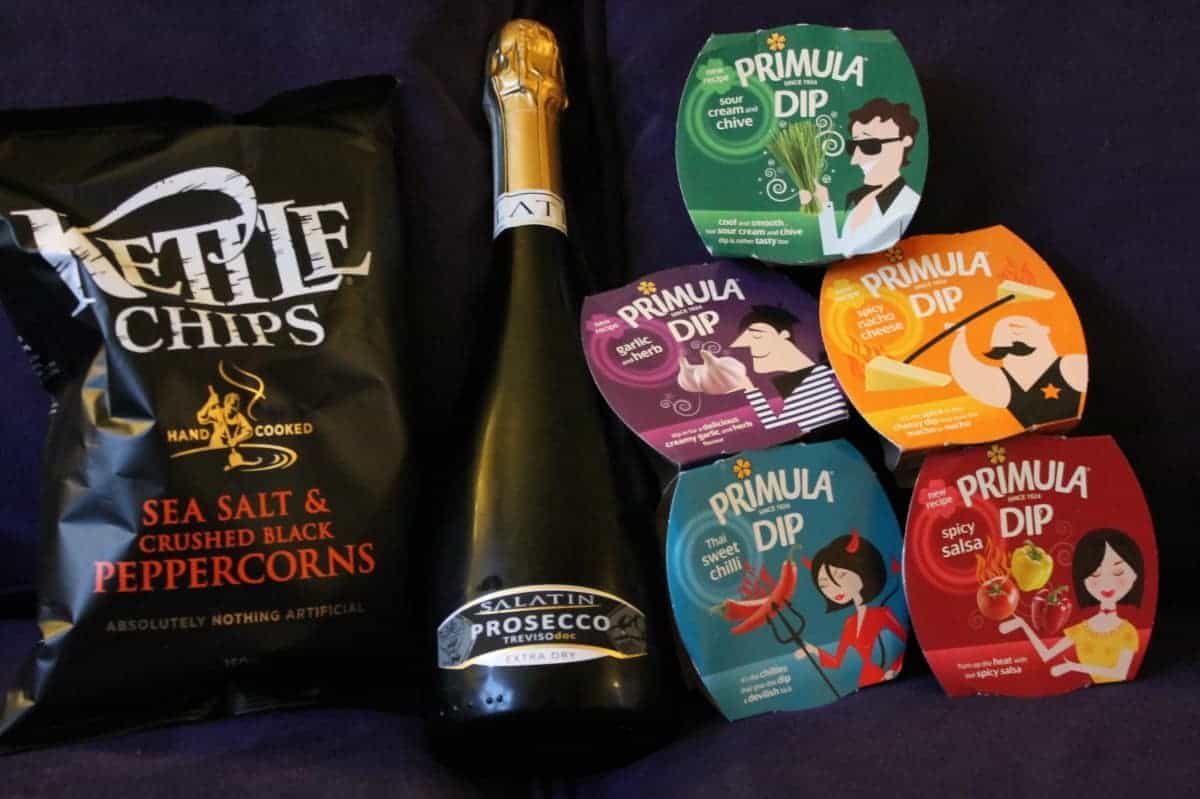 I have got quite a lot of dip eating experience and couldn't wait to try Primula's dips to see how they compare with other favourites of ours. The Primula Dips come in five different varieties – Thai Sweet Chilli, Garlic and Herb, Spicy Nacho Cheese, Spicy Salsa and Sour Cream and Chive.
We use salsa near enough every week when we make homemade nachos and the Primula version is a great alternative to our usual brands with it being nice and chunky with a really good flavour. All of the varieties had a lot more flavour that other dips we usually try so this is a big plus point for Primula.
The Thai Sweet Chilli is lovely too with the right combination of sweetness and spice. We often have sweet chilli with meals and the Primula version is a great consistency and a favourite with the children.
The other three dips – Spicy Nacho Cheese, Garlic and Herb and Sour Cream and Chive would make great additions to a buffet and have flavours that would appeal to a wide variety of people. The Spicy Nacho Cheese was a clear favourite for us but it did have a bit of a chilli kick to it.
Overall we really enjoyed Primula's dips. They're a great addition to primula's range and something that we will definitely be buying in future – it's Little Man's Birthday at the weekend and I'm sure Primula Dips would be a welcome addition to his Birthday buffet!