Disclosure: We were sent the featured products for the purpose of this post however all opinions are my own.
There aren't that many occasions where Dave and I get to get dressed up and really make the most of a day or night out. We used to go to army functions thanks to Dave's Dad's time in the Territorial Army but since he left that role we have only had weddings to get dressed up for – and they are few and far between now. So, when I found out that I was a finalist in the Vuelio awards I knew that we would have to attend the awards ceremony – and get dressed up for it too.
I bought a new dress online and Dave bought a tux, the sort of investment that I know he'll make use of – well, if we ever have an occasion to get dressed up for in the future! But men have it so easy – any black shoes or boots will go with a tux – it's a lot harder for women and shoes.
But the lovely people at Lace & Favour introduced me to their range. They make beautiful shoes for brides, bridesmaids and anyone else that needs shoes fit for an occasion. They sent me some shoes that go so perfectly with my dress but for me, that is always the least of my worries.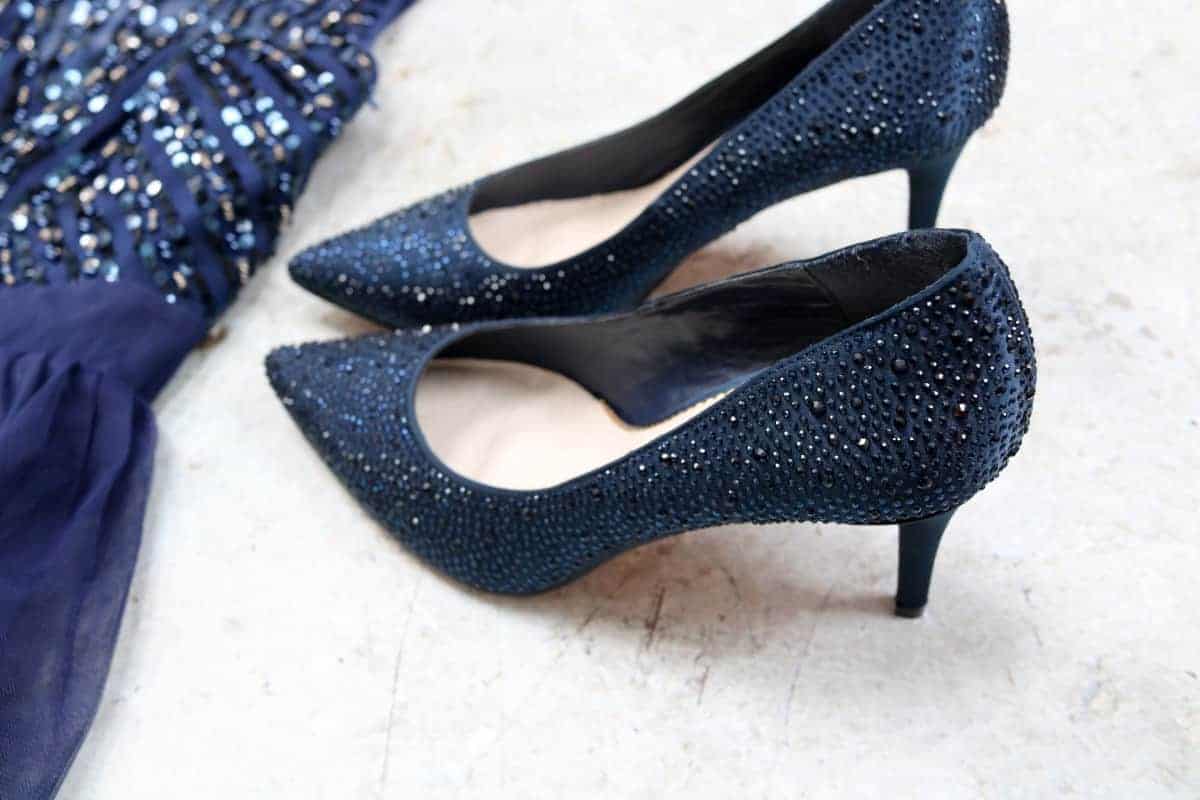 I usually have such a hard time with shoes – with them scrunching my toes up or not staying on my feet and rubbing on my heels. But, these shoes fit really well and are cushioned in all the right places fitting my feet like a glove – or Cinderella slipper! They even have a little bit of elastic at the back to keep them perfectly on my feet – such a genius idea. They are probably the most comfortable occasion shoes I have ever worn aside from my own wedding shoes and I am now all set to dance the night away at the awards at the end of the month.