*This is a paid post
Each year, as the children get older, we start to think of them going back to school and I think it's only natural, as parents, to prepare, plan and get things ready just to make life as easy as possible. But this year our back to school plans take on a whole new emphasis as in September Little Man starts school for the first time.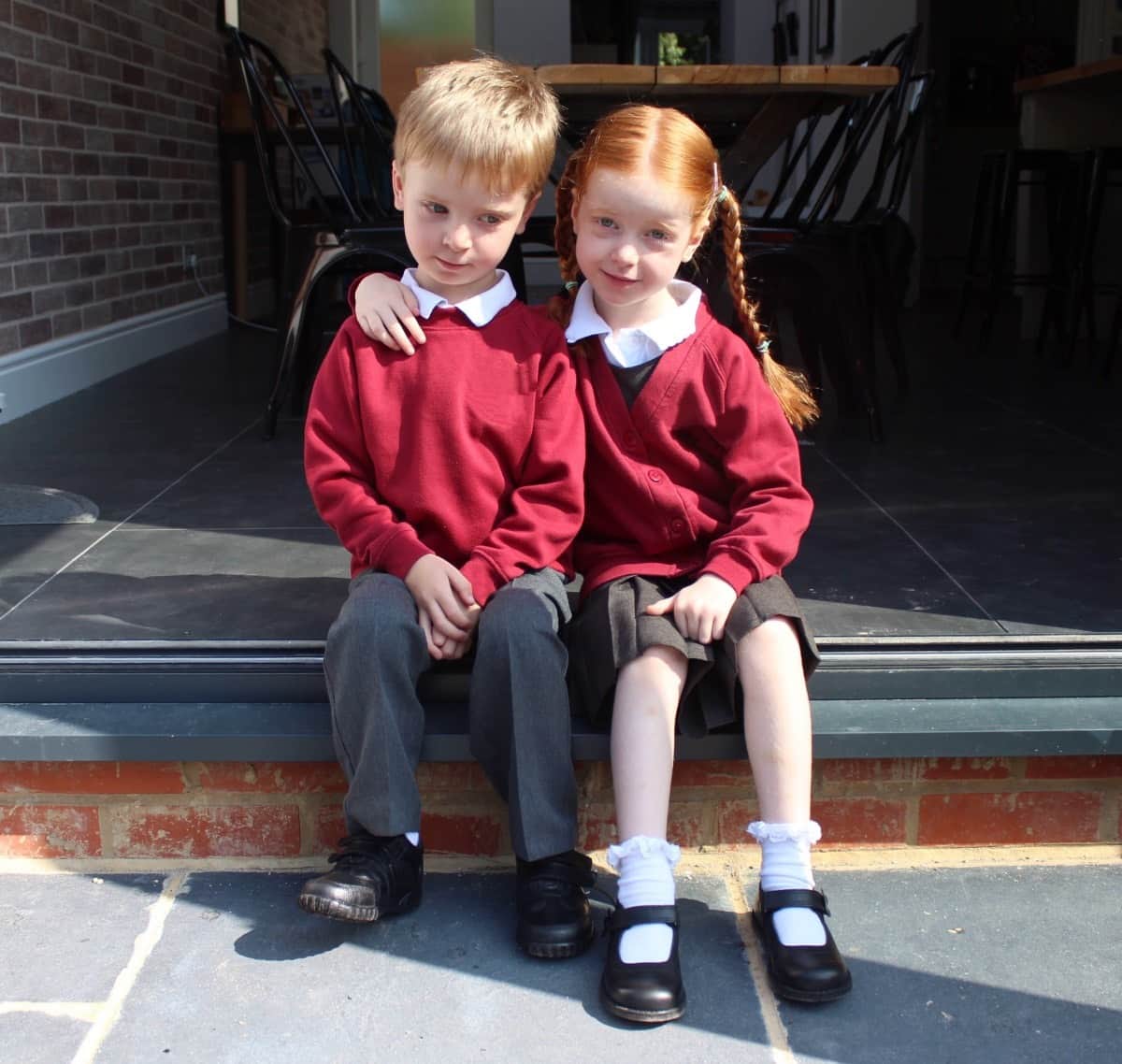 We have already started getting uniform for him, knowing he won't grow a huge amount in the next few weeks before school starts. He's inherited LP's school jumpers as she much prefers cardigans and Deichmann sent both Little Man and LP new school shoes to finish off their back to school wardrobes.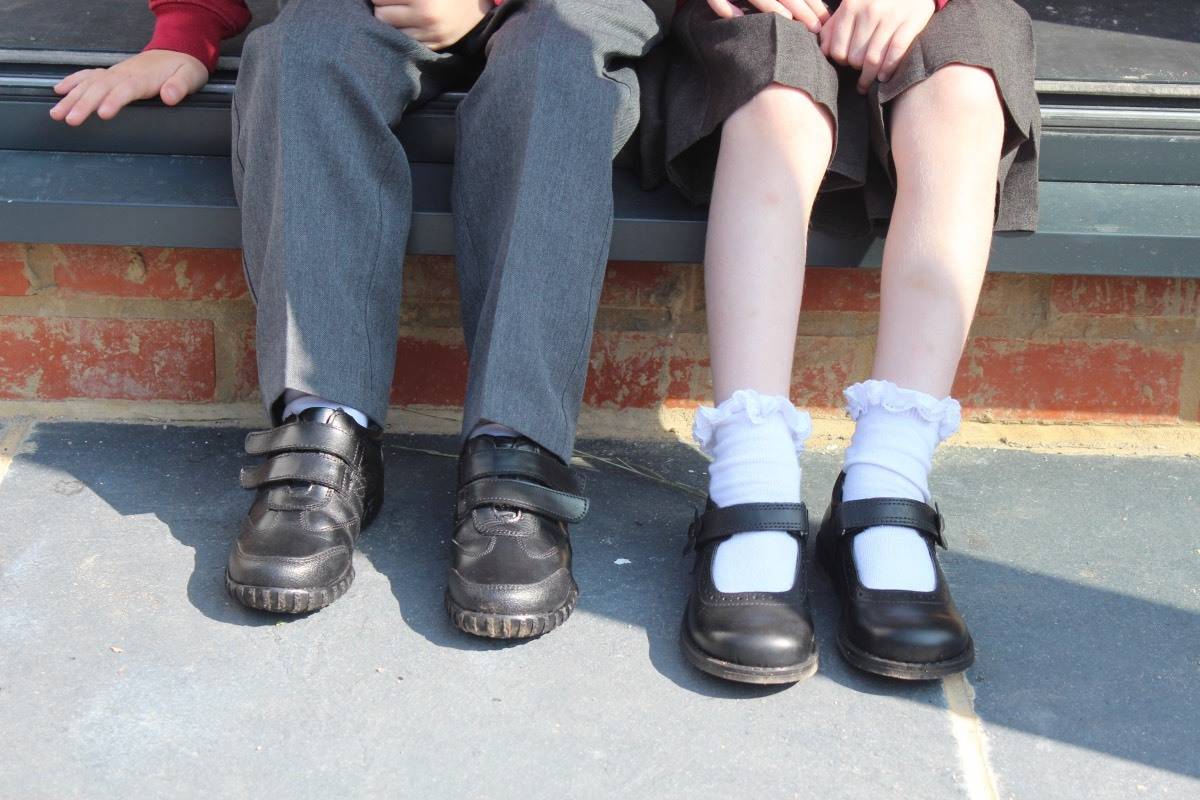 I can't believe how smart they both look – in matching uniform, side by side. Little Man cannot wait to follow in his sister's footsteps and his new shoes really do complete his uniform perfectly. I was worried that school shoes for him would be too grown up, with laces or a really formal feel to them. But, his new shoes are perfect for his age – they are made of real leather but have velcro straps so he can be independent, taking them off and putting them on by himself – something so important for any child starting school.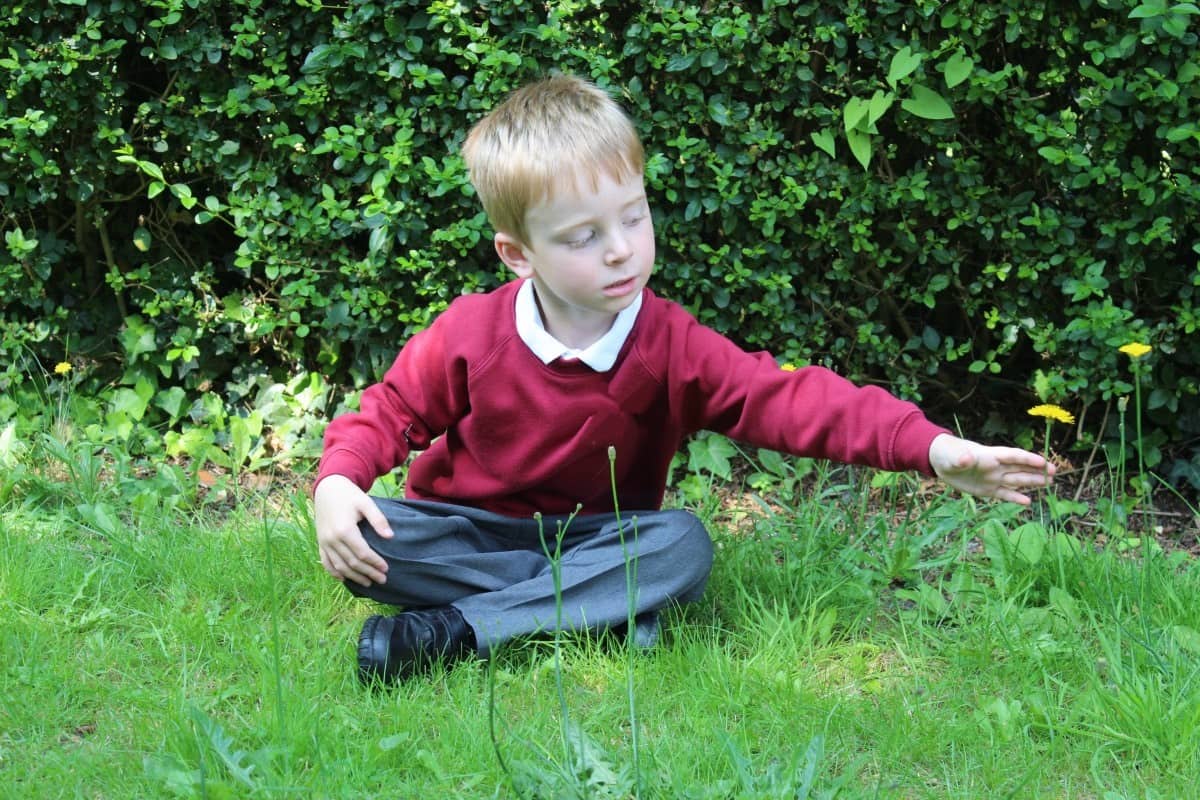 They'll also be easy to wipe clean and look like they'll stand up to the test of time with a four year old starting school – they're well made, solid but comfortable. He was happy to run around the garden in them, climbing and jumping everywhere. They're the perfect shoes to ease him into school.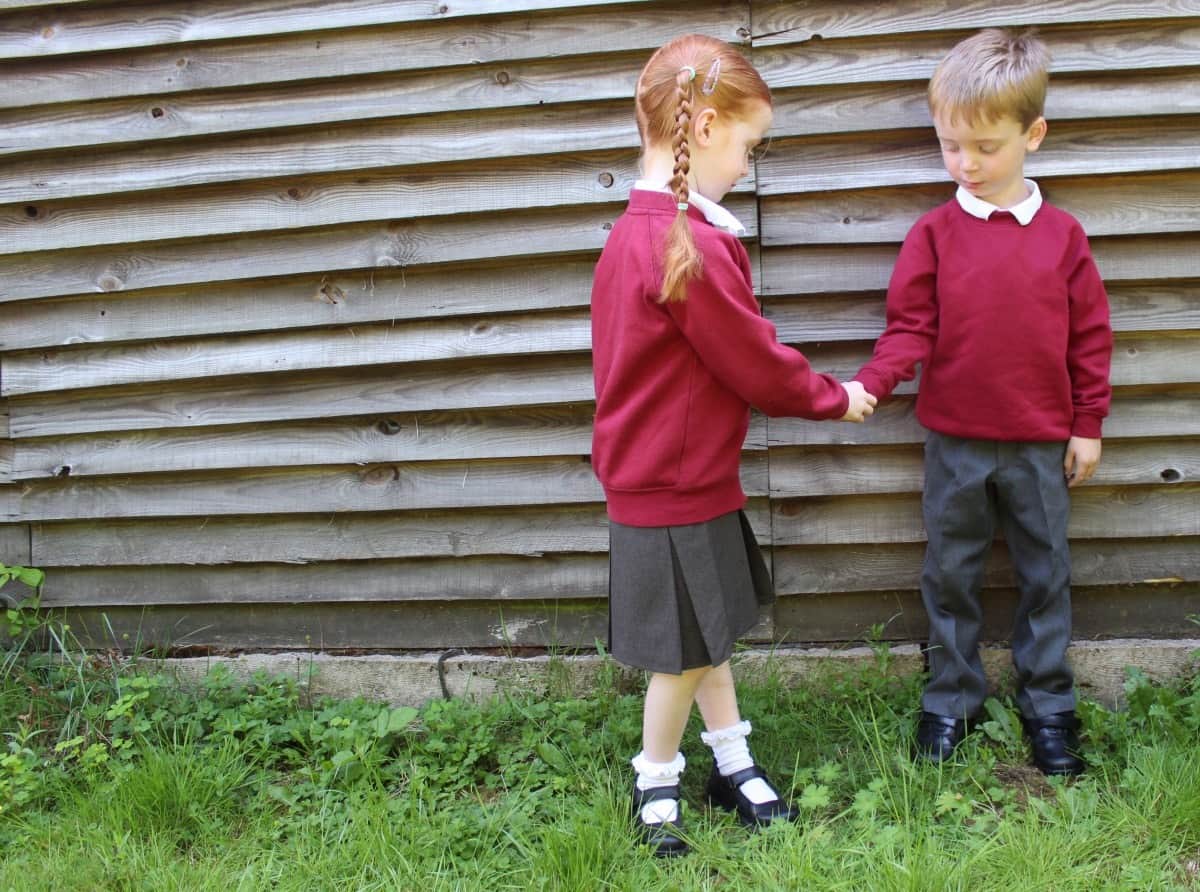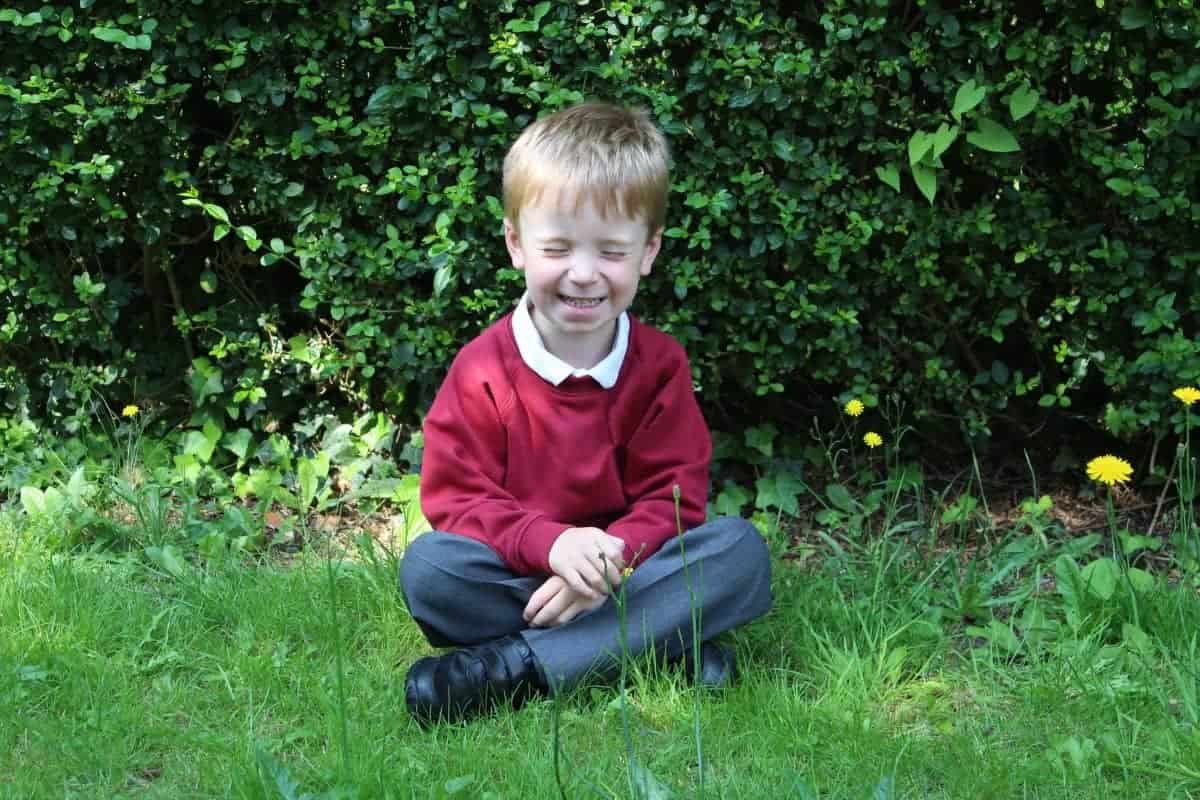 LP is going into Year 2 in September and now, after two years at school, she is hardly recognisable from the tiny dot of a girl who put her uniform on for the very first time. She now knows her own tastes – and will always prefer to wear a dress to school than a skirt, and loves summer dresses more than pinafores. But, her taste in shoes has stayed the same throughout the last two years.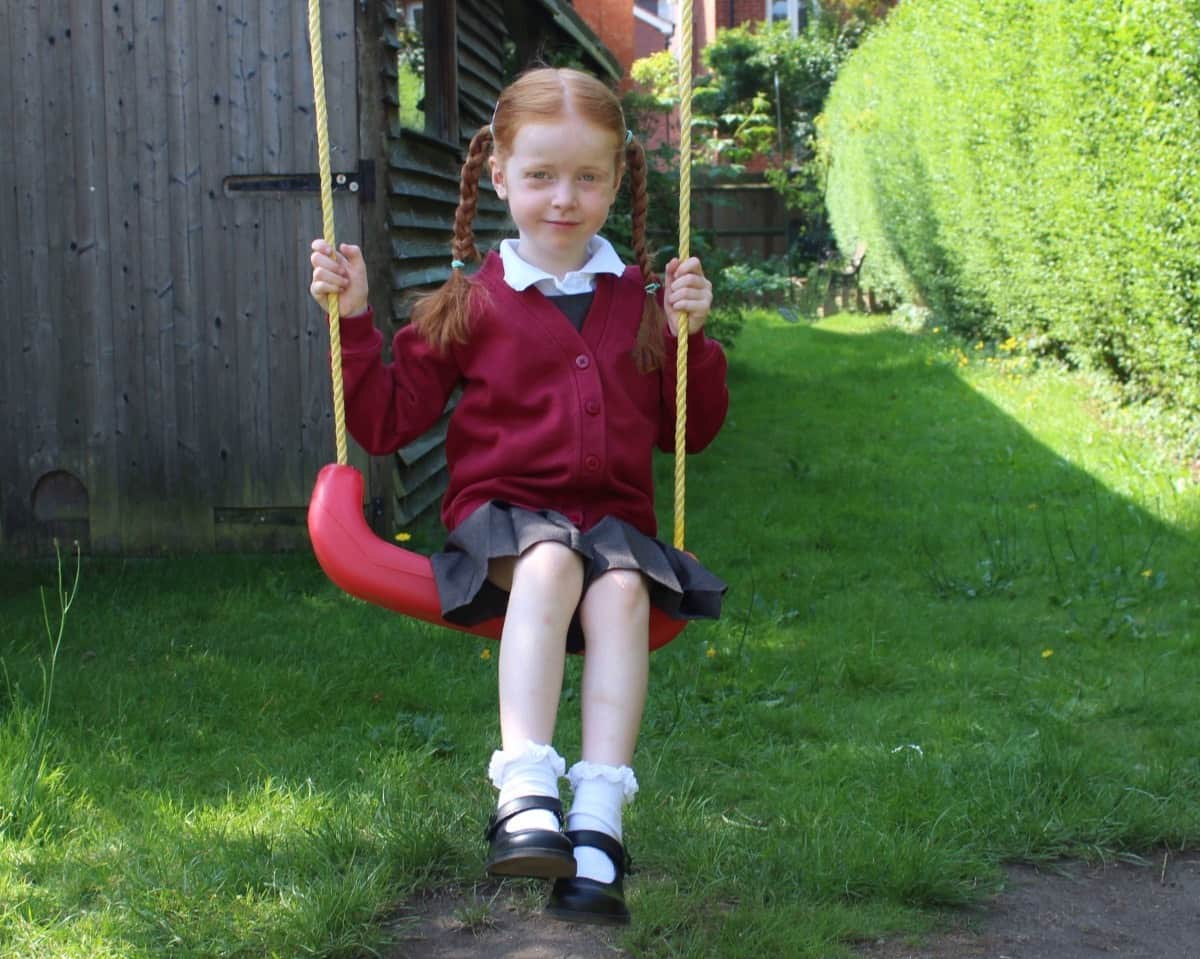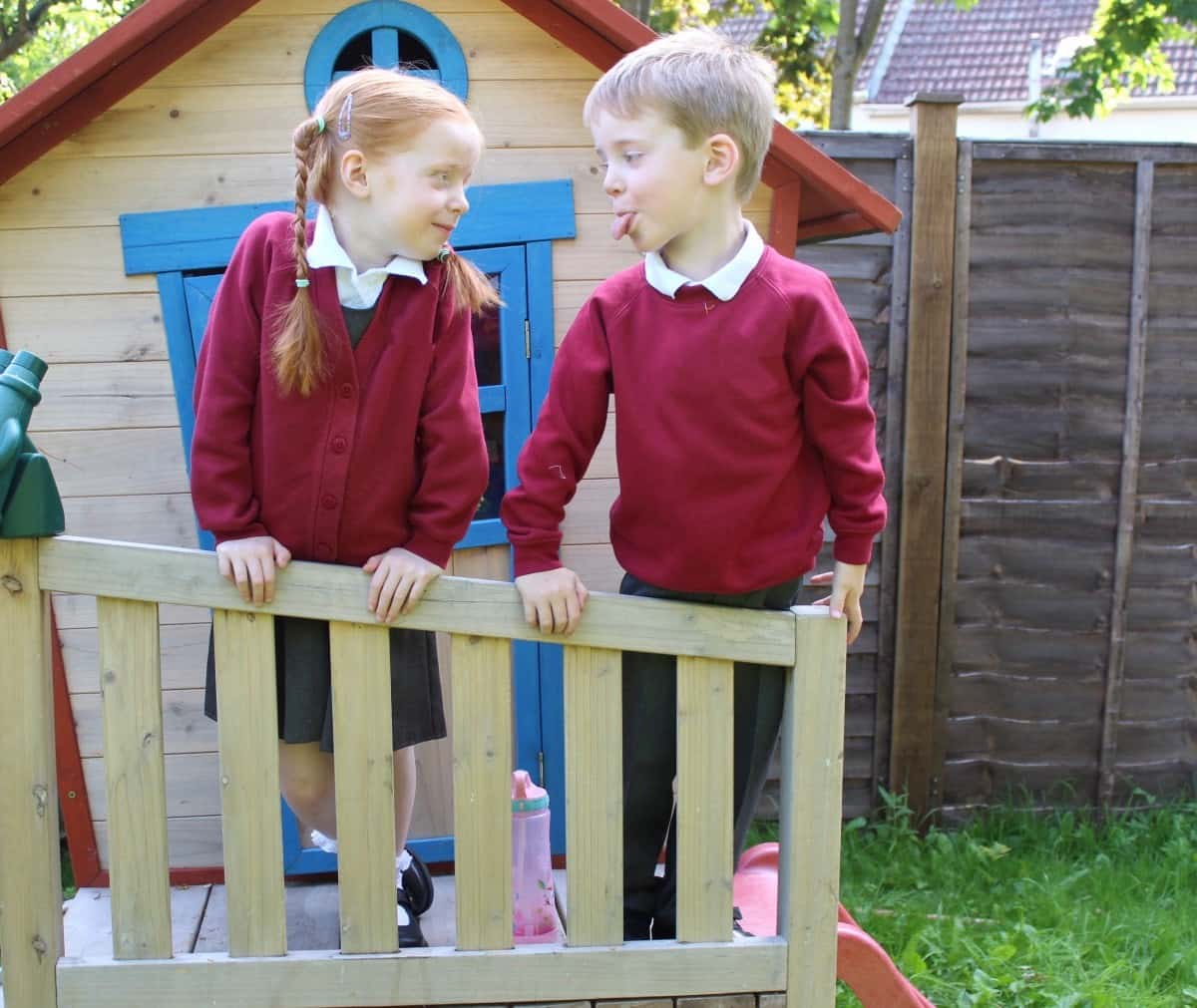 Her new Deichmann shoes suit her perfectly, with velcro straps with cute little flowers on them. They are just girly enough to please her but look both smart and comfortable. She'll be able to wear them through the seasons and they'll fit with both socks and tights. They really are lovely school shoes – not looking too grown up, having a traditional feel but keeping a young girl happy.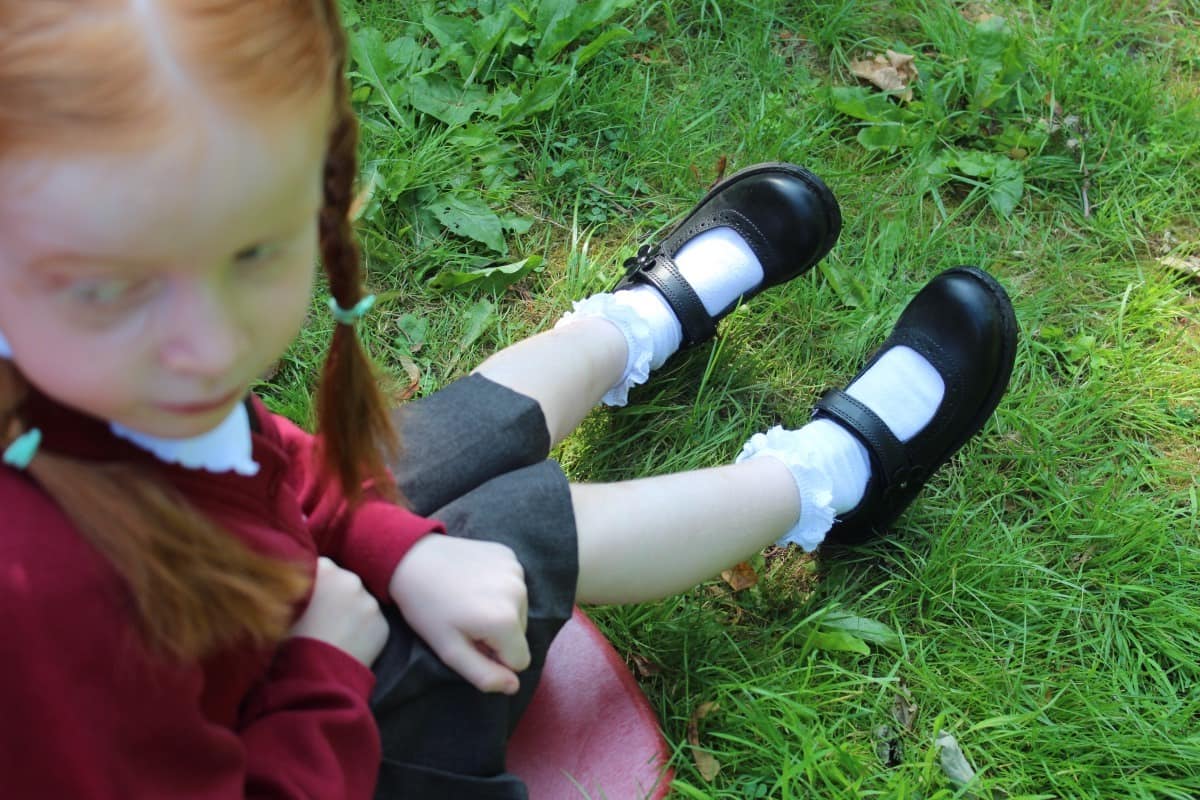 LP and Little Man are all set for September and they are so excited to be going to school together for the first time. For me, I'm just glad we're organised this year and that Deichmann helped complete the children's school uniform.
If you're still organising school uniform for September, Deichmann shoes are all real leather, they have a great range of styles and they have a fantastic Buy One Get One Half Price offer on – perfect when you have siblings to buy for!