Disclosure: We were sent the featured products for the purpose of this post however all opinions are my own.
This post contains affiliate links and I may receive commission if you visit a link and buy something. Purchasing via an affiliate link doesn't cost you any extra, and I only recommend products and services I trust.
Last summer, when Little Man was the same age LP was when we started potty training her, Pourty sent us their great range of potty training products to help Little Man on his way. However, all children are different and Little Man showed no interest in potty training at all. So we left it a while to do things in his own time.
However, since the products arrived LP has been making use of the Flexi Fit Toilet Trainer and Pourty Up Step. Although she has been dry during the day for over two years now, she is still so petite that a step really helps her use the toilet, and the Toilet Trainer stops her having to balance on the toilet seat, instead being able to sit comfortably.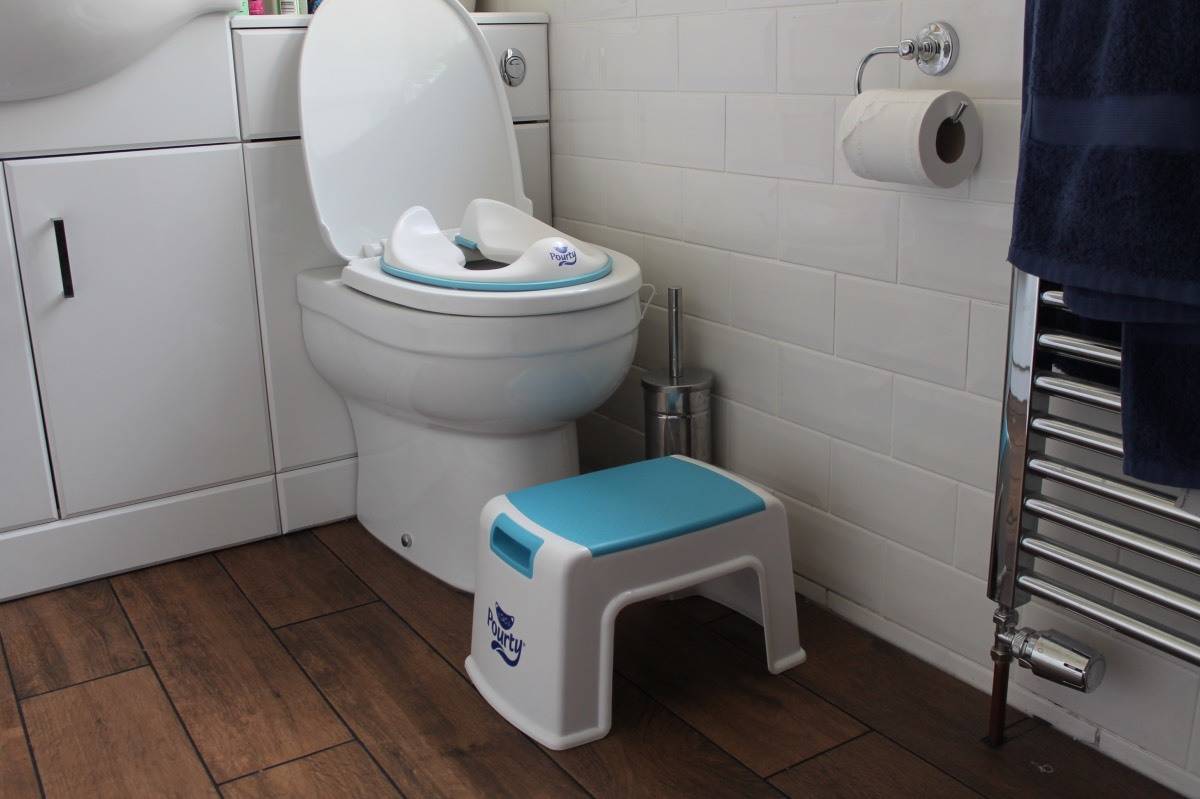 When Little Man turned three he suddenly had an urge to be a big boy and so we thought it was the right time to try again with the Pourty Potty and start Little Man's potty training journey.
Although reluctant at first, happier keeping his nappy on, he loved wearing pants and after the first day of a few accidents Little Man got used to not just going to the toilet whenever he wanted and holding it for a length of time. We would ask him regularly if he needed the toilet and we'd ask him to sit on the potty.
The Pourty Potty is really nicely moulded to make it comfortable for him to sit on. The raised front means that he doesn't wee everywhere as there's a barrier and the great design makes it easy to pour the contents straight down the toilet when he's finished. It really couldn't be any more well designed and Little Man has no issues using it.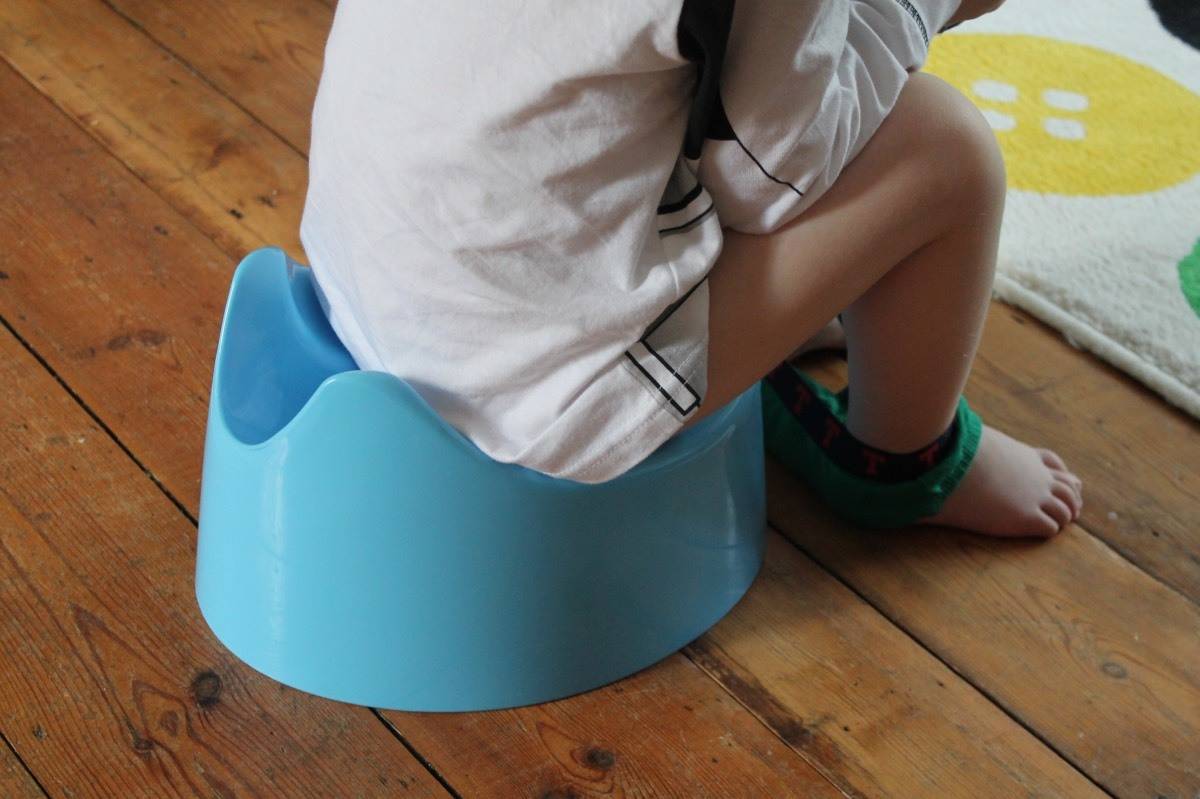 When we're downstairs he uses the potty but when we're upstairs – first thing in the morning or at bedtime he will use the toilet. The Pourty Up Step grips well to the floor, stopping it from sliding around and both the children use it to clean their teeth or to turn the bathroom light on or off. I can see it being a feature in our bathroom long after potty training is finished!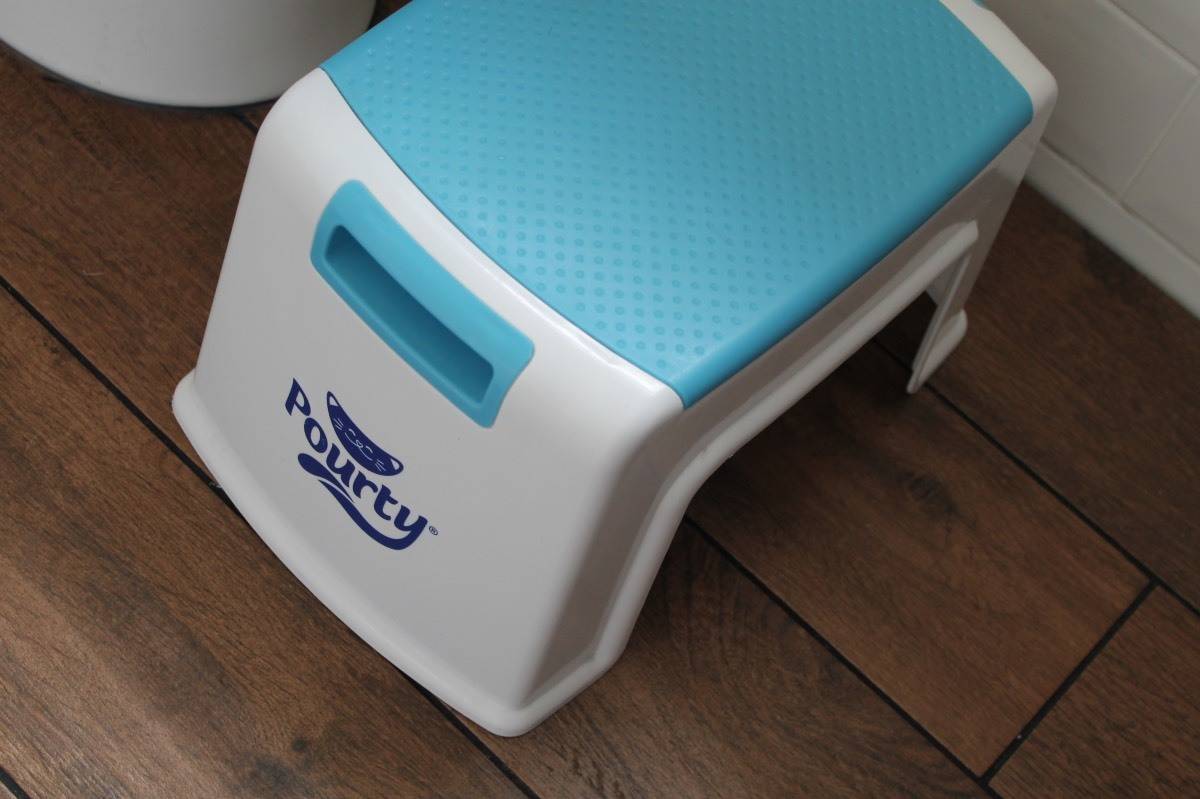 The Flexi Fit Toilet Trainer is comfortable for Little Man to sit on and he loves putting it on and off the toilet himself too – it really makes him feel like a big boy! The raised section at the front again stops him weeing everywhere – a great feature!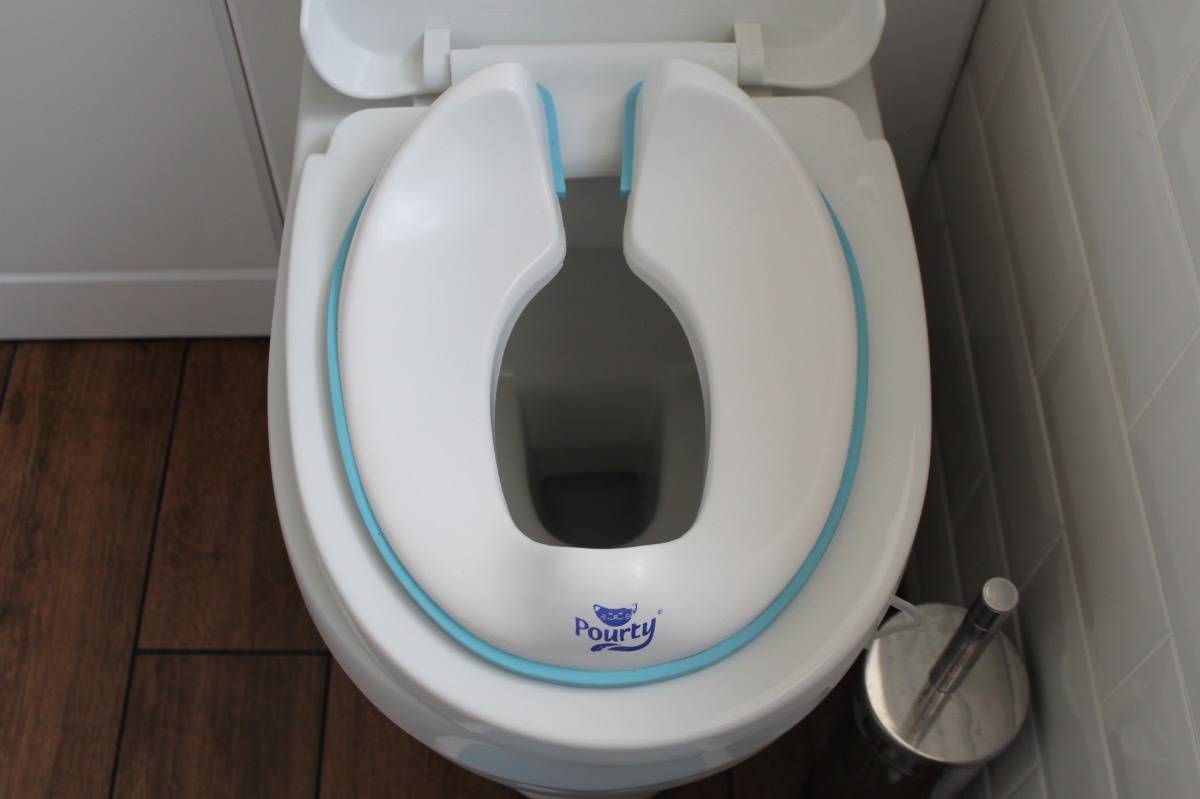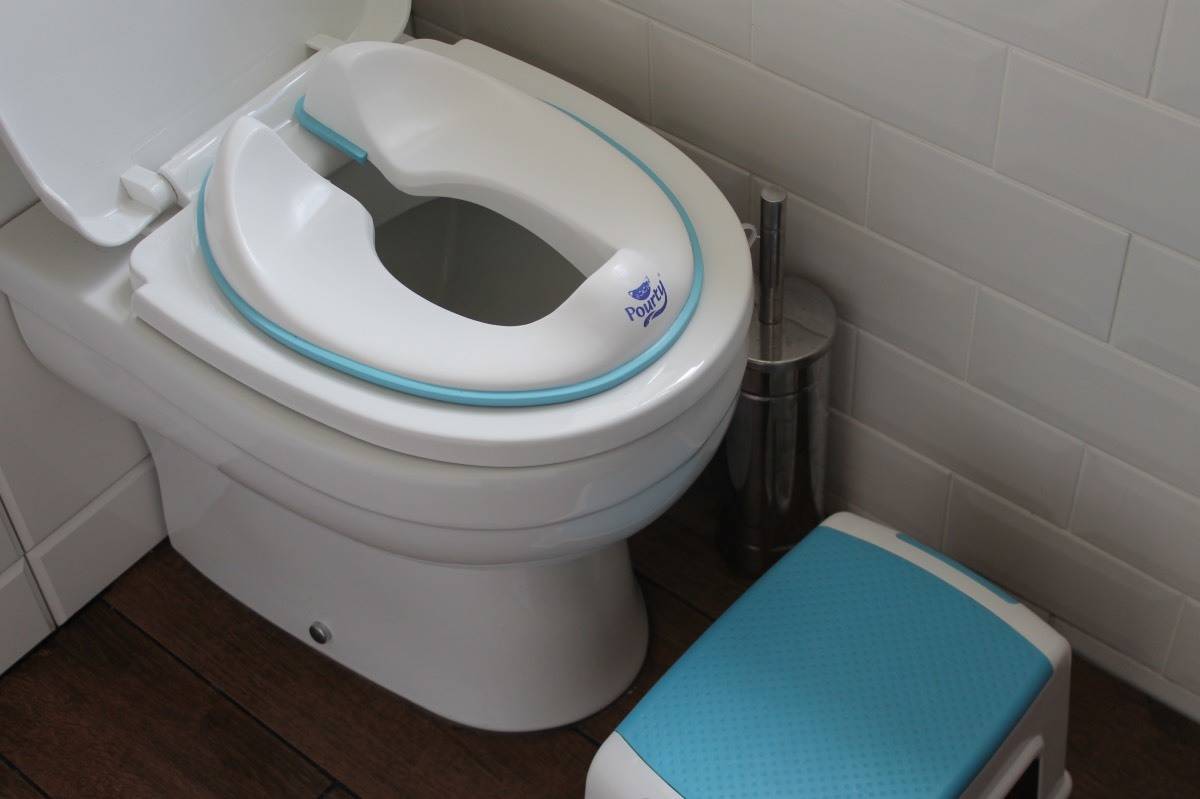 Little Man is now dry through the day. He only has an accident very rarely and we are so proud of how well he has done and he now only wears nappies at night. I love that Pourty products have supported him with this transition and are the only things we have needed to get him from wearing nappies to pants.
The Flexi Fit Toilet Trainer has an RRP of £14.95, the Pourty Up Step has an RRP of £9.99 and the Pourty Potty has an RRP of £9.99.