LP and Little Man both love Petits Filous and they have long been our fromage frais of choice but this summer Yoplait have launched their Petits Filous Pouches that are sure to revolutionise the way the children eat yogurts going forward.
Both LIttle Man and LP have loved anything in a pouch from the time when they were able to hold and such a pouch themselves – it gave them a real sense of independence and we have been keen to continue that, giving them drinks and smoothies in pouches wherever possible. The only problem we found with yogurts is that other brand pouches don't have any sort of cap, just a strip to tear which makes for an incredibly messy meal time for our Little Man especially, plus he isn't able to get all of the yogurt from the pouch.
Petits Filous have solved this problem with a great straw and cap at the top of the pouch making them easy to drink from and giving the option of replacing them if your children don't eat a whole yogurt in one sitting – unheard of in our house!
We have been trying the new Petits Filous pouches over the last couple of weeks and the children love them. They can drink them easily and they both love the choice of apricot or strawberry flavours. There's also raspberry flavour but there weren't any available in our local store. My only real issue is that they don't yet come in a multipack and at 79p each they are quite expensive for a yogurt.
We've found the Petits Filous Pouches great for picnics, days out or to have in the garden instead of a drink or ice lolly. We've also frozen them for days out and by the time lunch comes you have a semi frozen yogurt which is incredibly refreshing and such a treat too!
I think Petits Filous Pouches will be a permanent fixture on our days out from now on – Petits Filous have really made eating yogurts on the go so much easier, cleaner and quicker – the perfect lunchbox snack for children.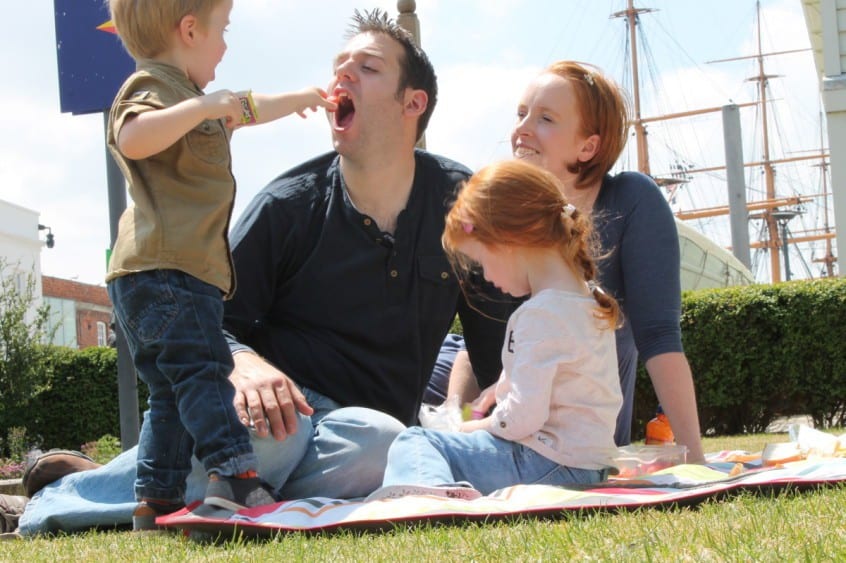 Disclosure: We were provided with a voucher to purchase the pouches used for this review however all opinions are my own.