One of Little Man's favourite things at the moment is Paw Patrol so when John Adams sent him their new Paw Patrol Fuzzy Felt to review he was pretty excited. I was pretty excited too – I haven't played with Fuzzy Felt since my own childhood!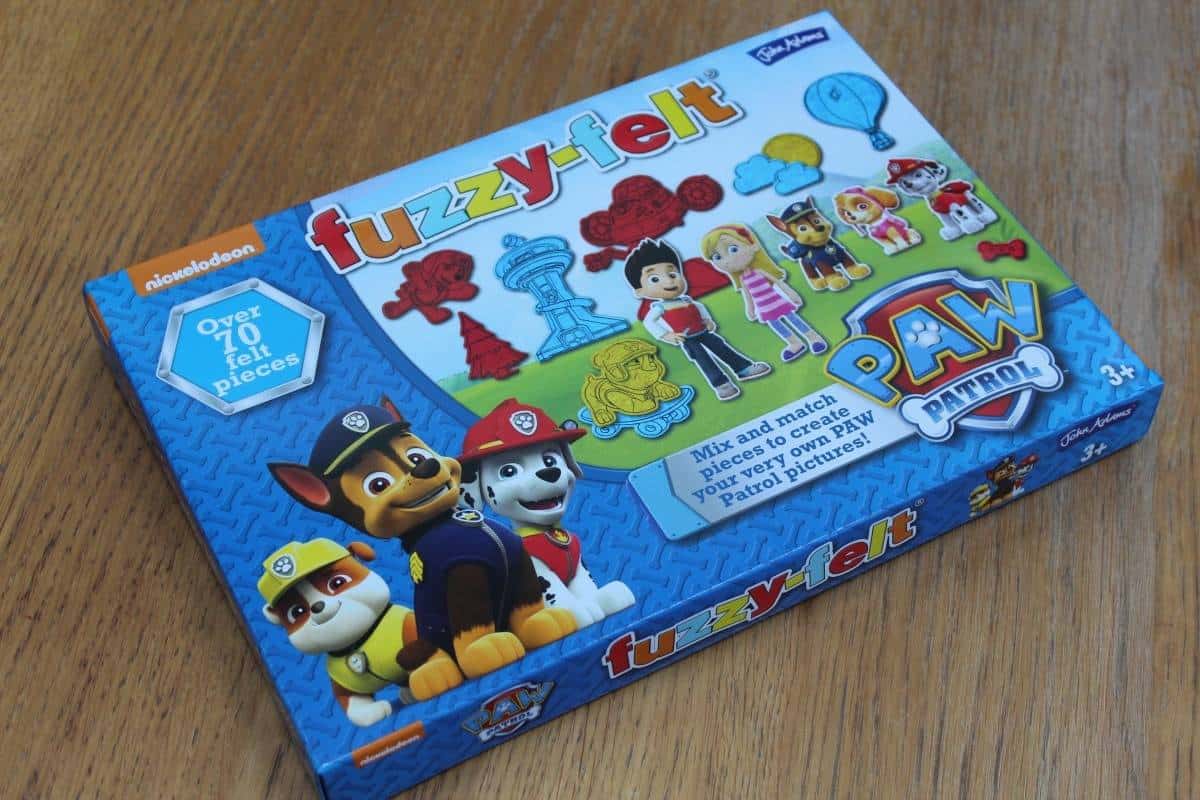 The Paw Patrol Fuzzy Felt came with a green background board and then four sheets of fuzzy felt shapes ready to press out and play with. One of the sheets had true to life characters and the others were line drawings on brightly coloured red, yellow and blue backgrounds. They gave a lovely contrast against the green and had a pop art style feel to them.
The shapes didn't take long to press out and then Little Man happily sat for ages creating pictures with the fuzzy felt shapes. There were enough characters, props and locations to create so many of his favourite Paw Patrol sets and storylines, acting out the scenes from the show with his fuzzy felt pieces.
The set contains seventy fuzzy felt pieces – plenty for two children to play together. It would be lovely if the set had an extra background board just to increase the amount of play options but Little Man was happy taking the pieces off and placing them back again to create another scene.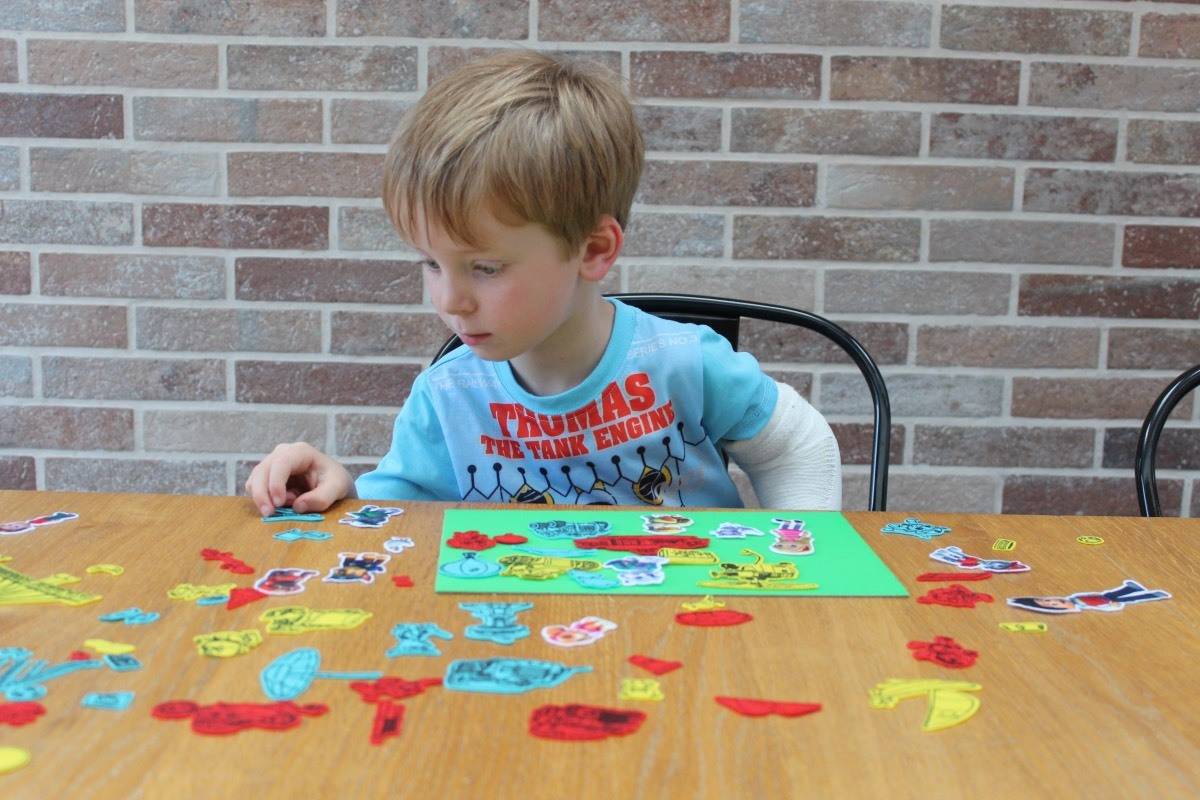 Fuzzy Felt opened up Little Man's world as far as creativity play is concerned. He was able to take the pieces off and reposition them as many times as he liked and once put down they stayed happily in place on the felt. He really thought it was the cleverest thing he had ever seen!
Paw Patrol Fuzzy Felt has an RRP of £10.99
Disclosure: I was sent the above product for the purpose of this review however all opinions are my own.