*This is a collaborative post
Hubby grew up watching Star Wars and it's been a constant throughout his life – with fancy dress costumes and lightsabers as a child through to us going to see Star Wars exhibitions and me buying him Star Wars related gifts over the years. We even named our cats Luke and Leia – it was that or the kids!
So it's only natural that we pass his love of Star Wars down to the children, introducing them to it and seeing whether they like it too. LP watched the first, original, Star Wars movie with Hubby when she was about two years old and since then both her and Little Man have watched so many of the movies.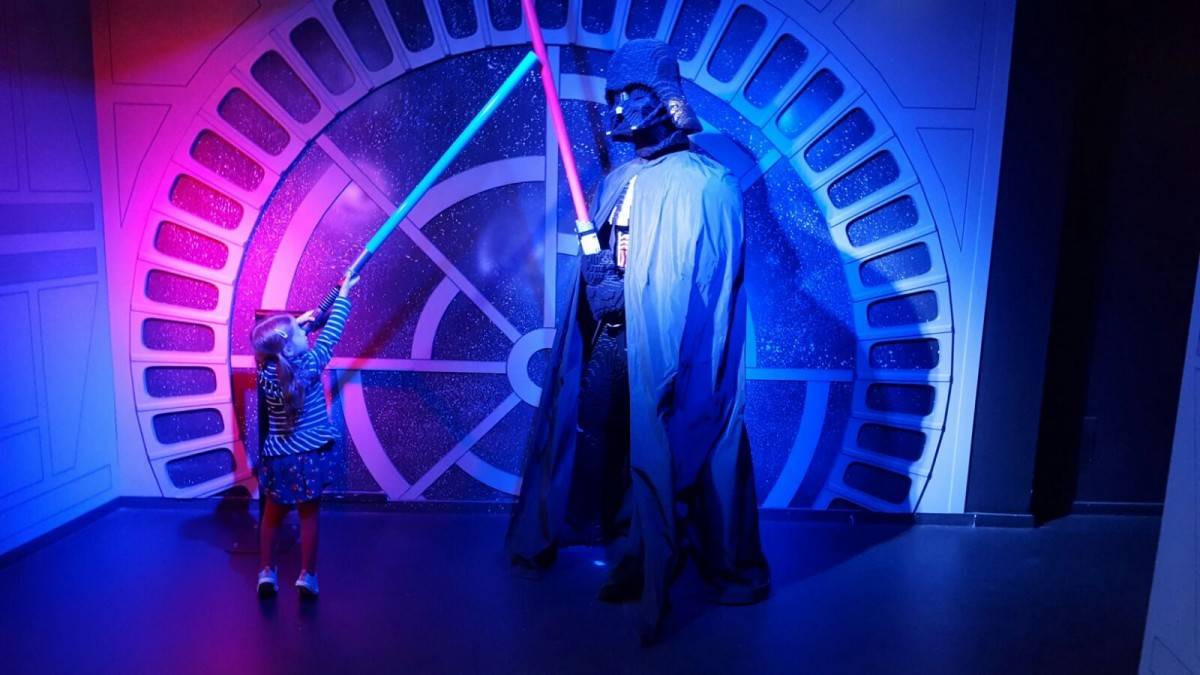 The children love the characters, they love the battle scenes and they really get immersed in the movies. Watching Star Wars together has always been one of their favourite rainy day activities and used to be something they did all the time when I was at work.
But now Little Man has Star Wars themed clothes – LP would too if they came in pink, she's a walking gender stereotype – and they already have a few Star Wars toys too – including our collection of Star Wars themed Mr Potato Head toys from our days before we had the children.
But this Christmas there are two things that are high on their Christmas lists that I know they would love to find under the Christmas tree. The first is the new Star Wars U-Command BB-8 Vehicle – a remote controlled astromech droid from Star Wars Episode VII.
The BB-8 can move in all directions – forward, reverse, turn left or turn right and has a rolling and spinning action. It also has over twenty original droid-speak phrases, plus special preprogrammed actions with different moods – happy, sad, excited, worried, scared and frustrated. It's the kind of toy that any Star Wars fan would love – and I'm sure if it was under the tree this year Hubby would be pretty pleased too!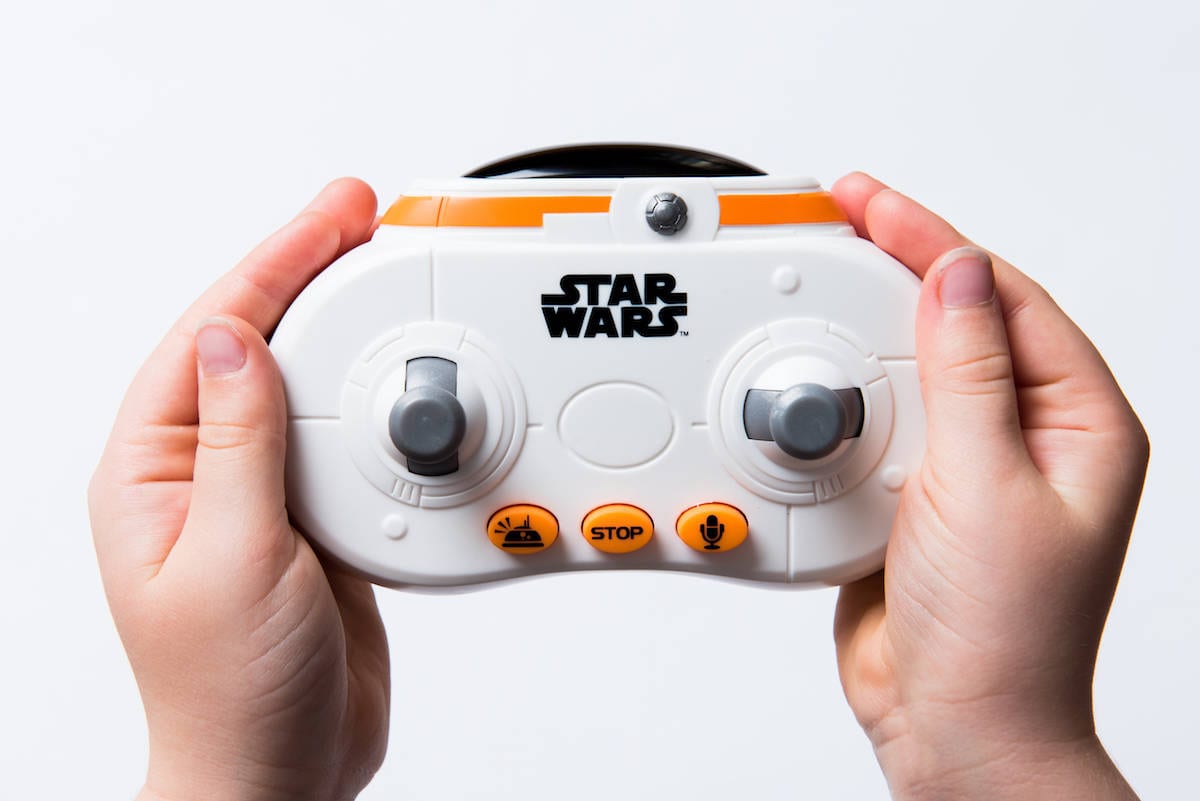 But, there's also a Star Wars Interactive R2-D2 Robotic Droid to keep BB-8 company. He responds to pre-programmed instructions and moves in all directions by remote control as well as making original movie sound effects and has a special projection facility to view an imprisoned Princess Leia!
I'm sure that LP and Little Man won't be the only ones asking for a BB-8 and R2D2 this Christmas – they're the perfect gifts for any Star Wars fan – young or old! You can even see them in action here:
I have teamed up with Thinkway Toys and some other lovely bloggers to host a Twitter party on 30th November 1-2:30pm where we will be giving away gift vouchers just in time for Christmas! Make sure you join in the conversation and follow the #ImAThinkingToy hashtag to get involved!
*This is a collaborative post