*This is a paid post
Recently, Raja Workplace commissioned a study of a thousand children to find out more about their experience studying at home during the pandemic and what going back to school has been like for them. They asked us to share our thoughts and it's been quite cathartic to look back at the pandemic and write about our time doing school at home.
Now, the children's homeschooling feels like a distant memory, and I'm thankful for that. They've settled back into school well and absolutely love being around their friends and learning in a classroom environment. But, school at home was a really big part of our lives for quite a while.
Starting to homeschool the children was so sudden. We were told early one week that on the Friday schools would be closing and that the children would be learning remotely. From that point on it was a very steep learning curve for all of us!
The children had a laptop they had to share and we had to make work spaces for them at home. We also had to cobble together school supplies for them – finding pens, pencils, paper, rulers and all those things that we usually don't even think about.
One thing I really remember is the amount of printing we did and the amount of printer ink we used. I felt so privileged not only having a printer at home but being able to buy more paper and ink whenever it ran out. It's a luxury that I know wasn't available to everyone.
By the time September came, we'd invested in another laptop for Little Man to use, knowing that he was moving up to the Junior School and that he'd have much more of an academic focus with his work than he had before the summer holidays in the first months of the pandemic.
We found it easiest to have a set school day at home. We'd start school work at 9am and the children would always get dressed to start their school day. They would reserve PJ days for the weekends! They'd then plough on until they'd finished their work with regular breaks and a more formal lunch break each day where they could switch off completely for an hour. Usually with a TV show to watch.
I'd try to get the children to do the same topics at the same time – English, Maths, Science and then they'd have fun doing science experiments, PE and art work. I'd also throw in some extracurricular activities that I thought they'd enjoy – baking, cooking and designing things. LP called it home economics and I know those times were some of her favourites during our school at home months.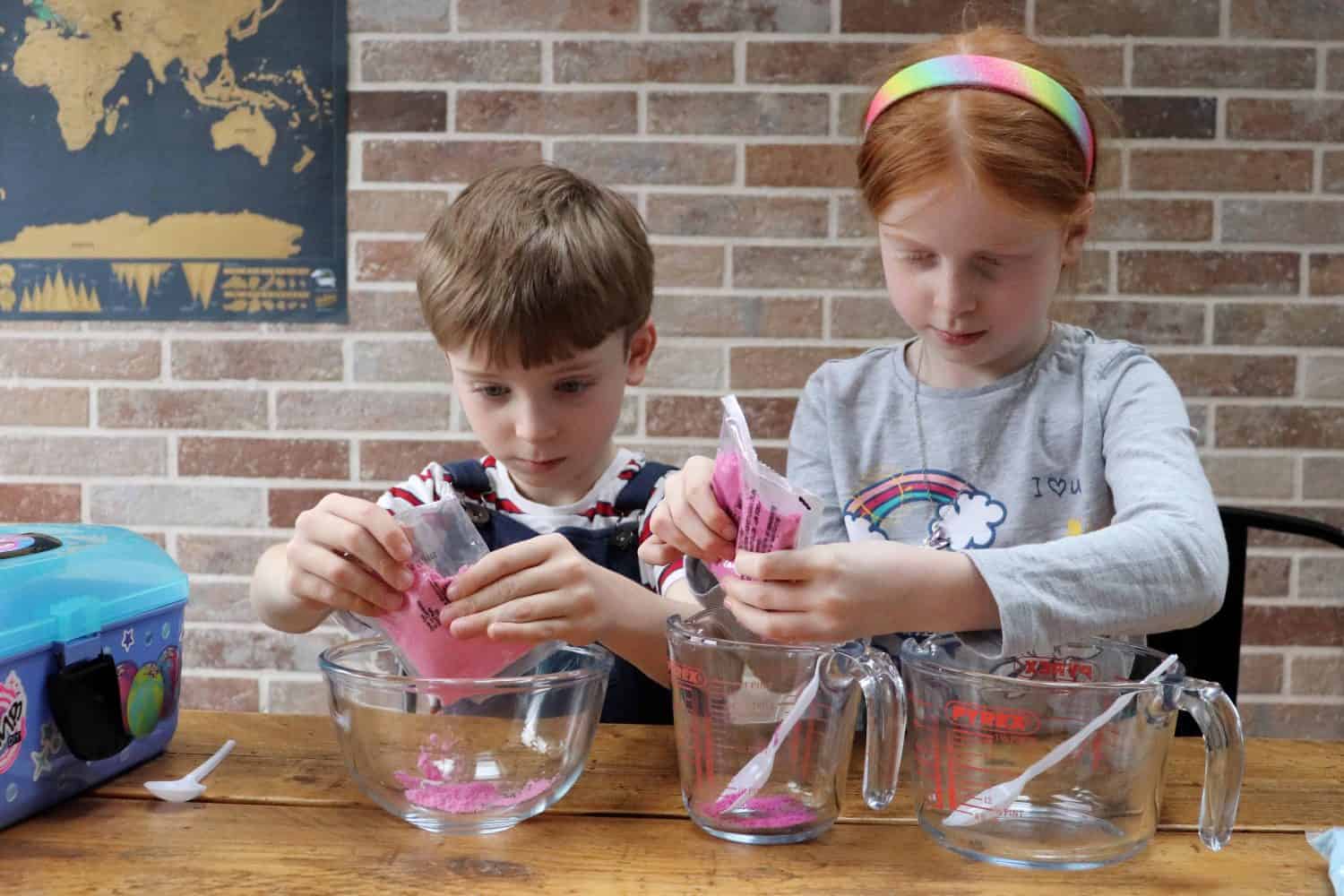 I found homeschooling really hard but I felt thankful that as I work from home and can work really flexibly, that I could do what needed to be done to get through. I'd be with the children during the day and would then get my own work done in the evenings. It was exhausting but we got through it.
I spent a lot of time looking at the positives of the pandemic. And the major one for me is that I got so much quality time with the children. We'd chat, play games, go for a walk. It was unexpected time together that you couldn't help but appreciate.
Other things were a struggle though. School at home was monotonous and relentless. It was a time that just went on and on with no real end in sight. There were times where the children got tired of their school work, where they were just exhausted by it and where we all ended up emotional and drained.
Thankfully, looking back, both myself and the children remember our homeschool as a positive experience. The sunny days spent in the garden, doing work outside, maybe going for a breakfast picnic and some days getting through all the work set by lunch time, having a bonus afternoon to relax and play.
The pandemic, and school at home, is something we won't ever forget but as the months pass our memories get more rose tinted. We remember the baking, the extra time together, the school run free days, the lay ins, the evenings watching movies and the TV lunches. For me, I'll always remember homeschooling as bonus time with my favourite people – it's time that I never expected to have after the children started school and there were definitely moments of it that I loved and really appreciated.
Raja Workplace have put together this fab video of LP and Little Man, along with some other familiar faces, talking about their learning experience over the course of the pandemic: