Our hallway has needed painting and generally just sorting out for quite a while now – ever since the smurf incident on the stairs… We took the opportunity to skim the ceiling and get the hallway decorated when we had our other building work done back in May.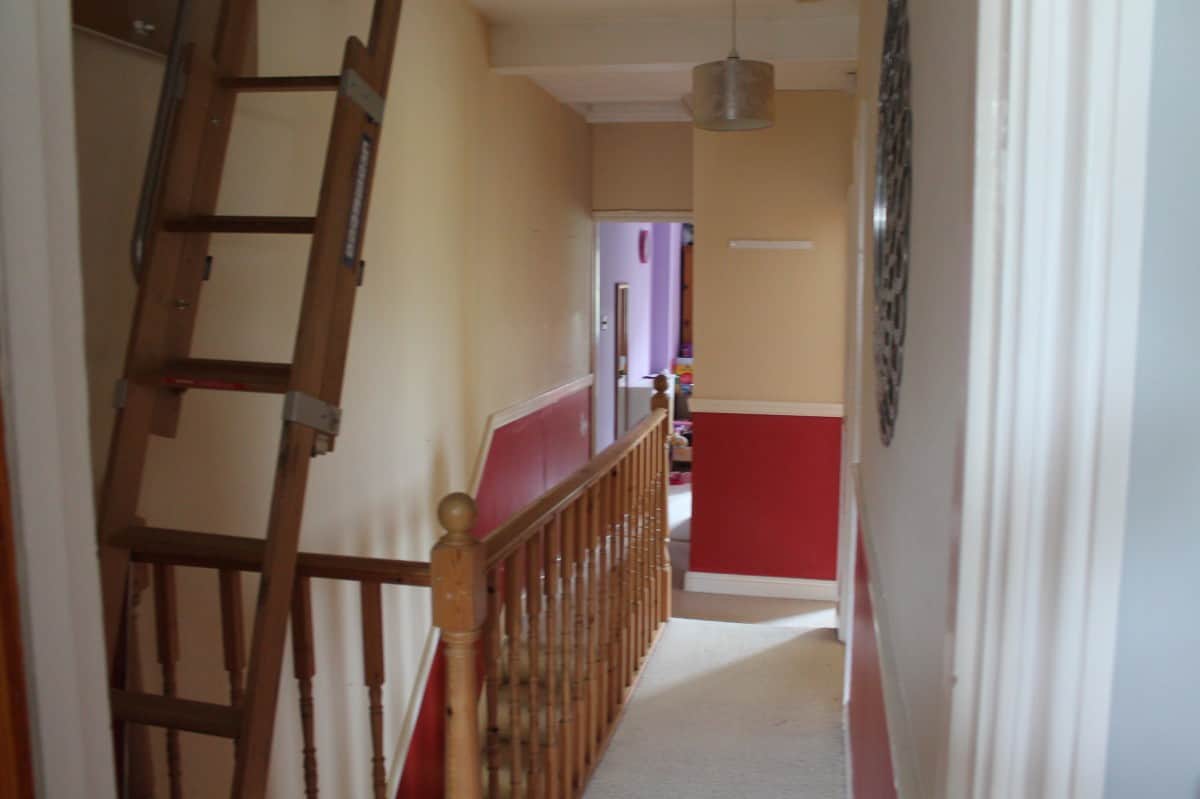 Before the work was done our hall was half red and half a creamy colour – almond I think – and just needed freshening up. We came back halfway through the work being done to find the hallway looking bare and skimmed but it looked much better when it had been painted.
Since the painting was finished in May we have had a very gradual process of finishing the hall. We kept our mirror downstairs and put up some new light fittings – a 'fisherman' style. We also put a couple of things on the walls too and put photos back up the stairs.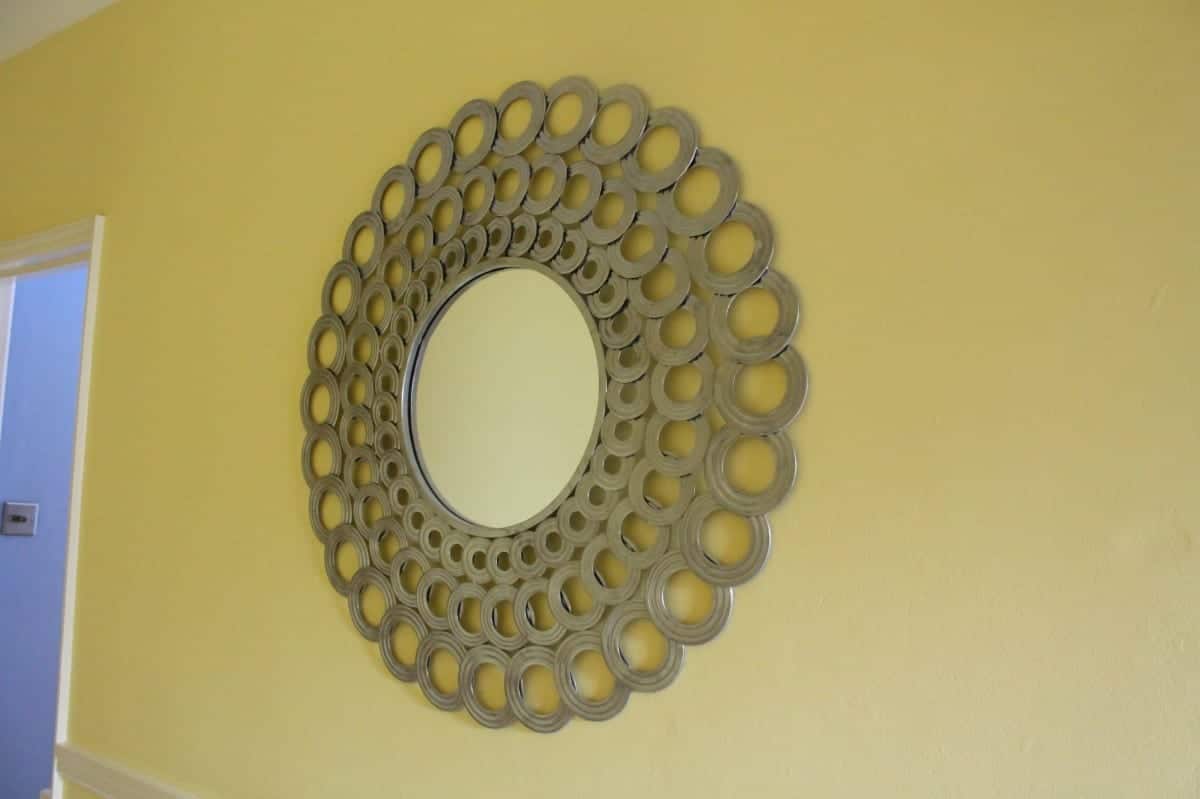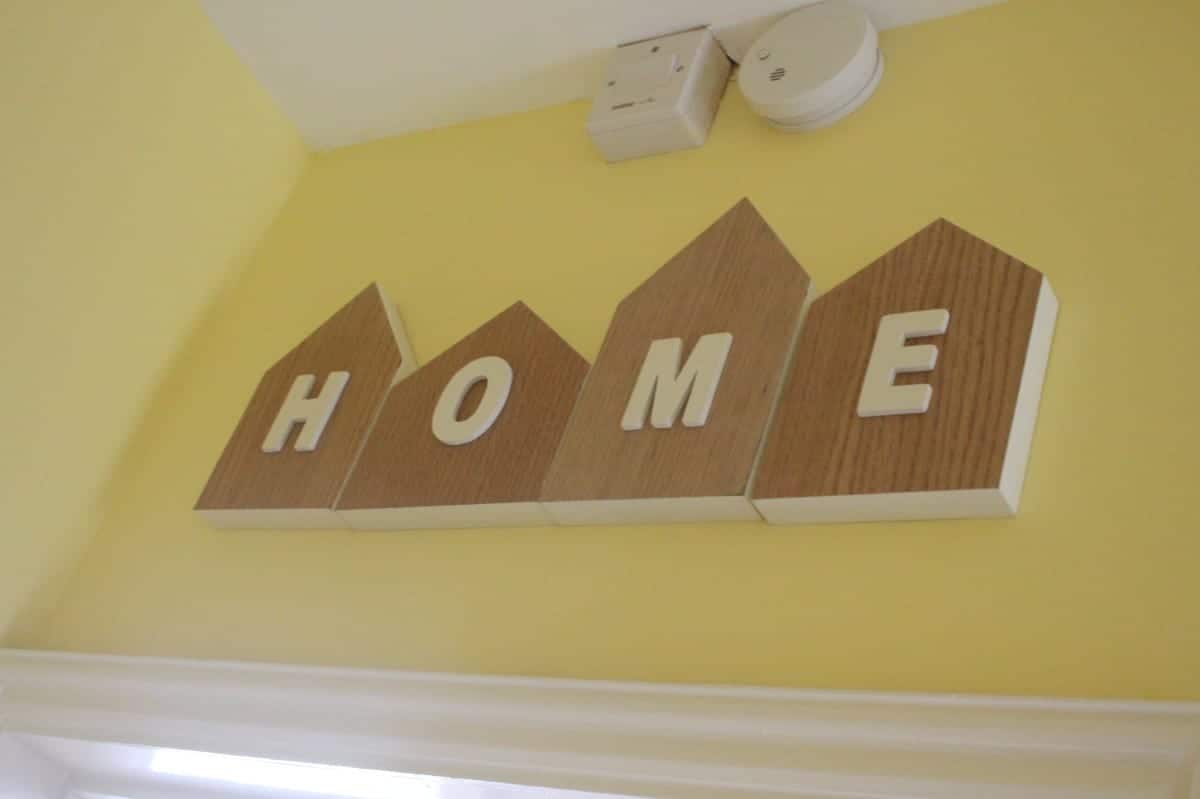 But it has taken us so long to finish the hall because we have been trying to source a radiator cover. You see, downstairs we have a very old single panel radiator that is really big, bigger than any radiator cover we could find. Our hallway is also really narrow and even websites that make bespoke radiator covers to order wanted to make one a lot deeper than we needed – this would mean that we couldn't fit a pushchair down the hall.
Instead we managed to find a local carpenter that made us an MDF radiator cabinet for the cost of a day's labour plus materials. This was on a par – if not cheaper – than the bespoke websites we had found. The finished radiator cover was perfect and after a couple of coats of gloss I couldn't be happier with it. It's finished the downstairs hallway off perfectly.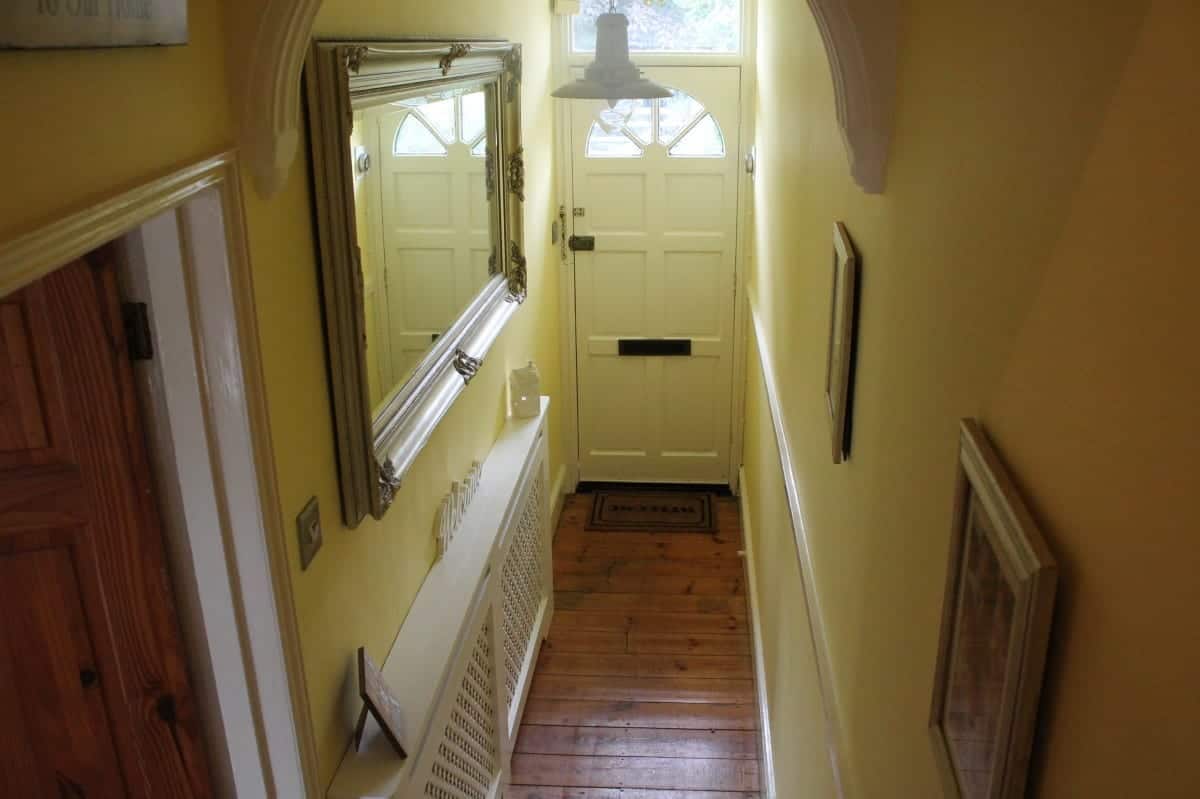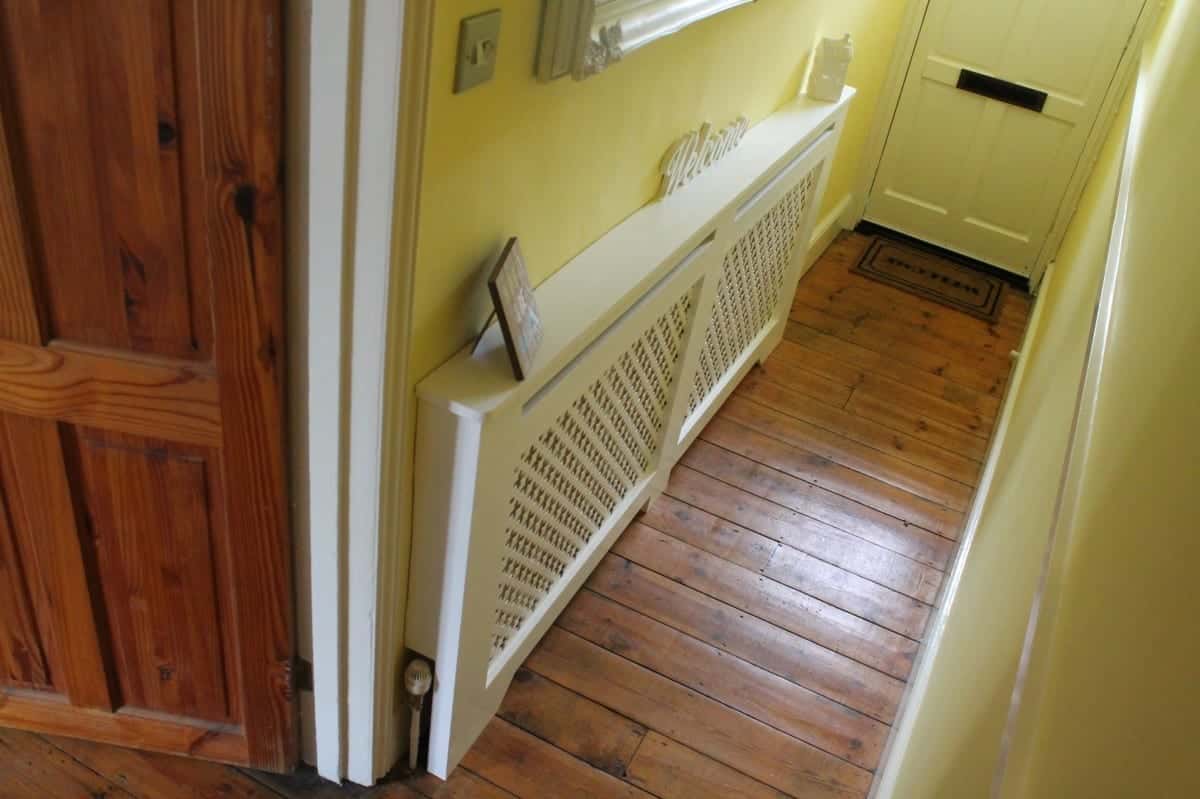 We still need new carpet in the hall but we're waiting until our bathroom is done before we get new carpet for the hall, stairs and bedrooms. We always seem to have a project on the go – or a few if the last couple of months are anything to go by! After the carpet we're going to look to get stained glass for the window above the front door. Yep, it's never ending!
I am glad though that our hallway is finally finished. It's only taken the best part of four months!