Disclosure: We were sent the featured products for the purpose of this post however all opinions are my own.
This week we have been having our bathroom renovated. As we only have one toilet in our house this process has been quite stressful and I am so glad that we're going away tomorrow and will have access to a toilet, bath and shower whenever we need one over the next few days. It also means we won't be here to see the rest of the renovation unfold, instead we will hopefully have a lovely surprise when we get back!
On Sunday night Dave and I cleared out the old bathroom as best we could and we moved all of the new VictoriaPlum.com bathroom suite into the house from the shed. I also got together all of the new accessories from Croydex and started planning where we'd put everything. Lastly, we piled up all the boxes of tiles in the hall – the safest spot for them with the children running riot!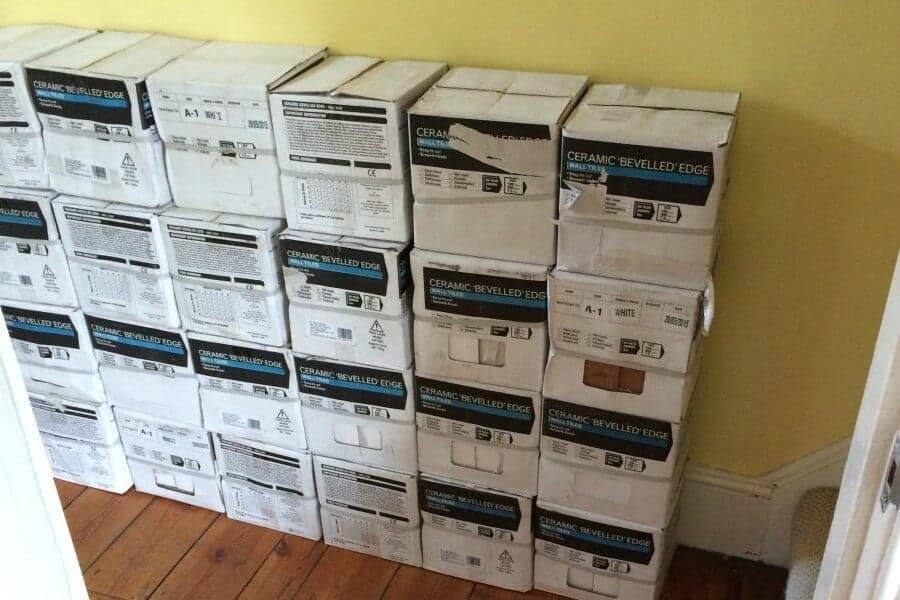 Bright and early on Monday work started on the bathroom and by the end of the day the room was purely a shell, with the old contents piled up at the side of our house. The room felt so much bigger without a bath in it but I was hoping the new one would be in place sooner rather than later!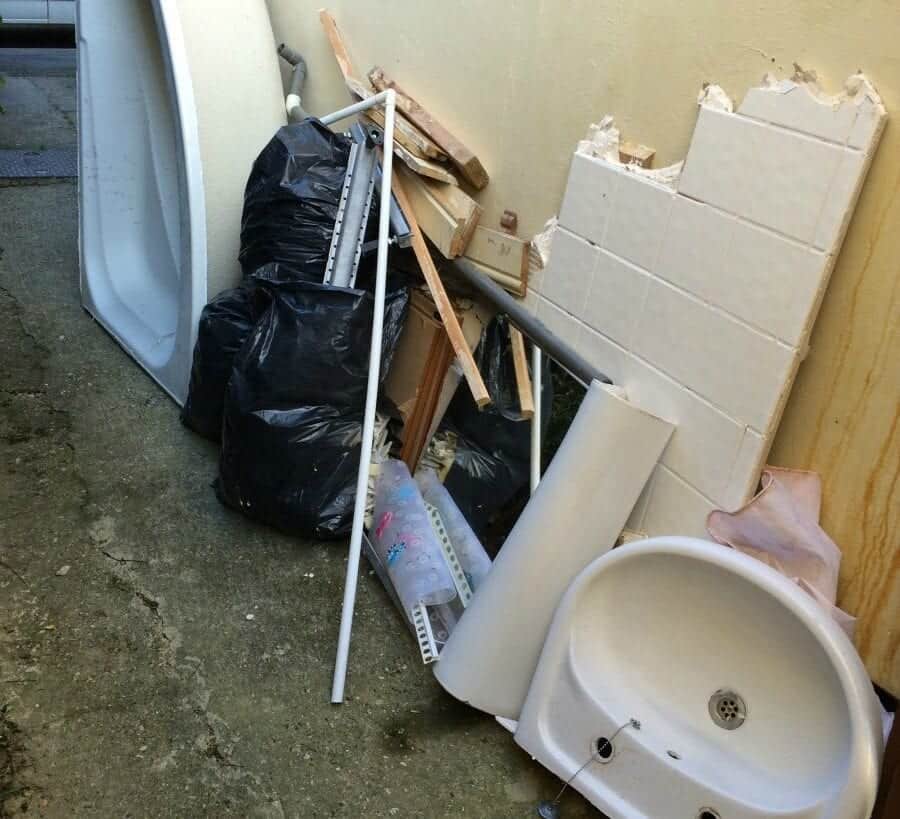 Tuesday was a day of making good the room, plaster boarding and plastering the walls, making sure all the pipes were in the right place and putting the bath in the right position. The bathroom fitted also built in a shelf at the end of the bath and ran wires ready to hook up the new bathroom electrics.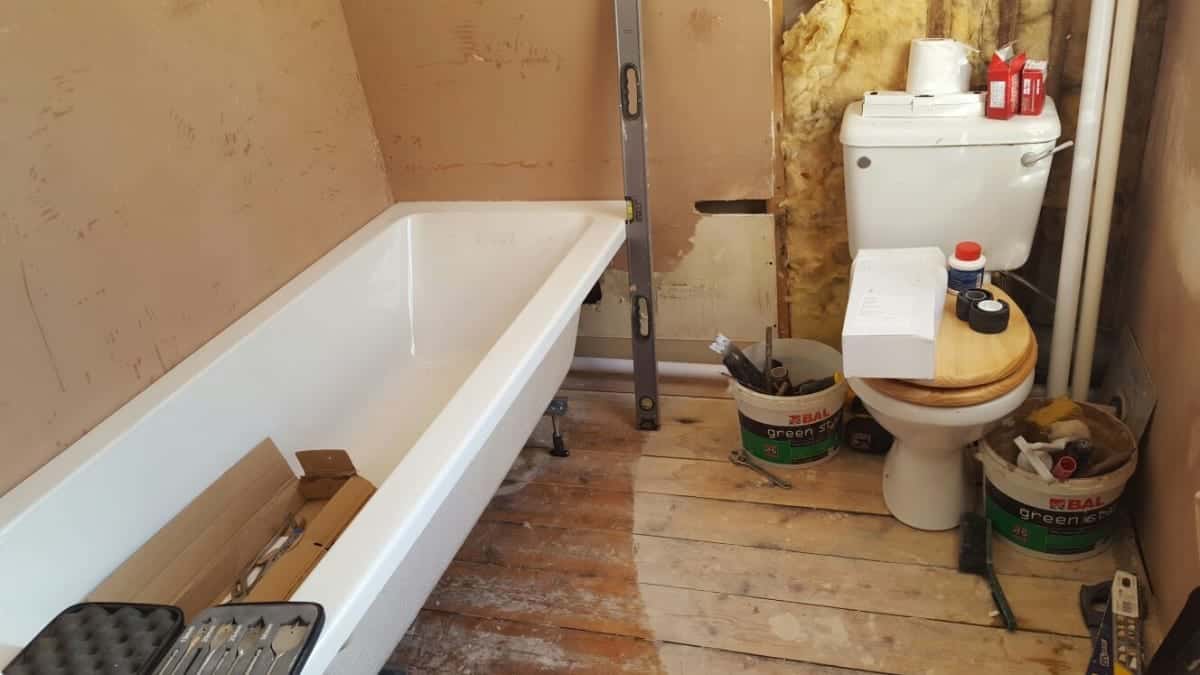 Today the bathroom has really started to look like the room we are imagining – although the photos don't show much of that! The new Aqualisa shower was delivered and it has begun to be put in position but the main difference is the tiling – one full wall has tiles and it's great to see the room come together.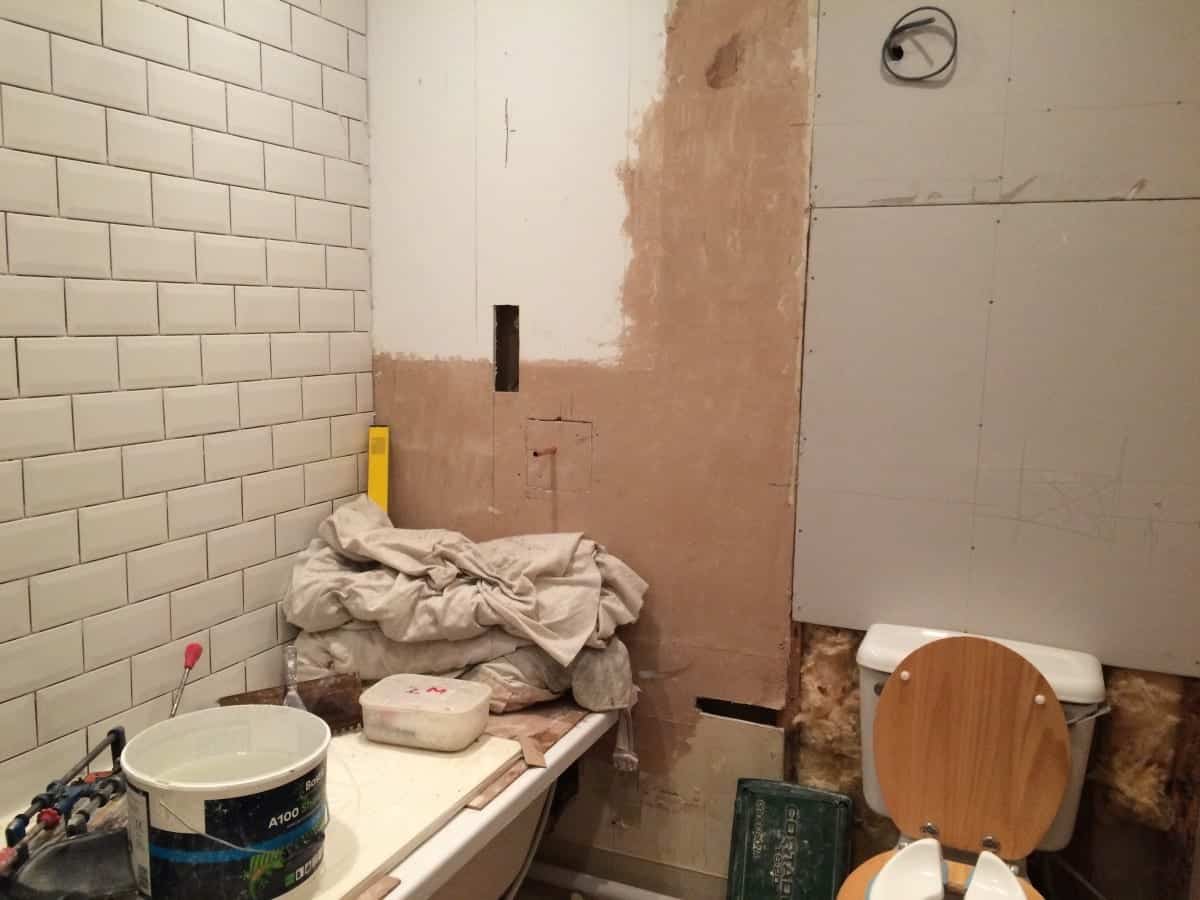 So that is how we leave the room. There is still so much to do but I am sure it will be done by the time we get back – the rest of the walls need tiling and the floor. Our new sink and toilet unit need plumbing in and our huge bathroom cabinet needs hanging and wiring in as well as the heated towel rail putting up and our Ikea cabinets put back in place. I cannot wait to see it all come together!