Each year I write a Bucket List of things that we would like to achieve, places we would like to visit, things we would like to learn and things we would like to spend time doing. It's really a tick list of prompts to give us some little aims for the year ahead. You can see our last year's Bucket List and how we got on here, and here is my bucket list for 2019: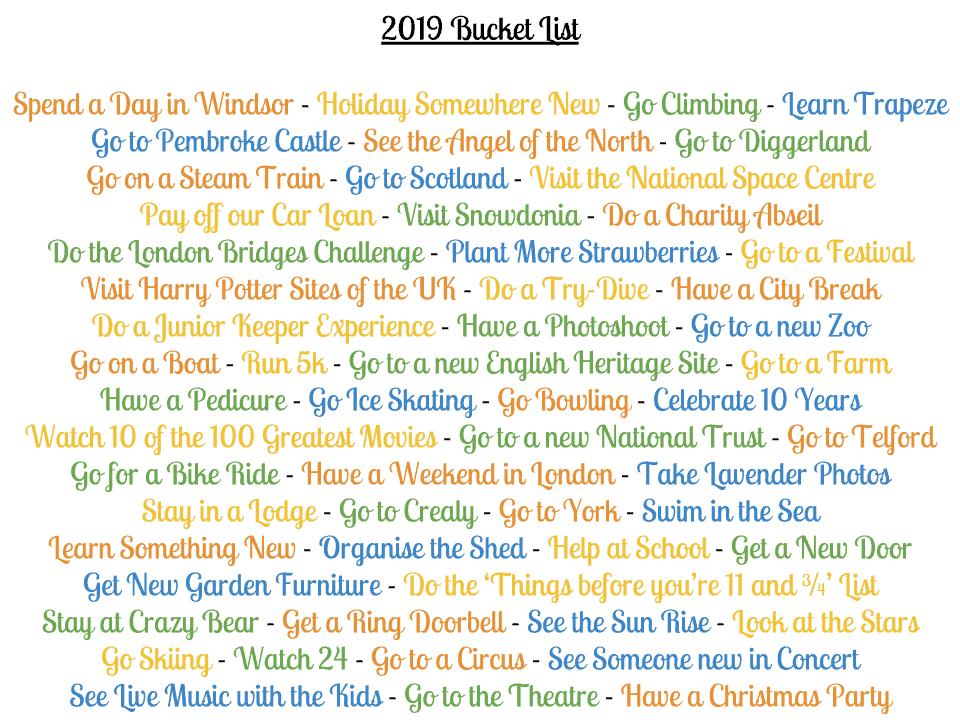 Some of the things on the list I've carried across from last year and others are things that we've thought of over the last few months. One thing you may notice is that there are no big house plans on this year's list. The last few years have been full of extension plans, decorating, garden renovations, new bathrooms … and because of that we put our loft conversion on hold and decided that this year we would have a year off from house stuff and instead focus more time on making memories, going places, travelling and being together.
I'm really looking forward to everything 2019 has in store for us. What are your plans for the year?