Disclosure: We were sent the featured products for the purpose of this post however all opinions are my own.
There really is nothing like a good night's sleep and so when Otty asked us if we'd like to review their Memory Foam Mattress and Pillows I couldn't say no. You see, my lovely in laws have had the same mattress for the last ten years – and they've both been complaining of aches and pains for the last few of those years. So, a new mattress seemed like it would be just the solution.
The mattress was delivered smoothly and came in quite a heavy but compact box – it's amazing how small mattresses are when packed for shipping now. When we opened the box the mattress was in one vacuum packed roll and once opened we could lay this out on the bed base before opening the pack and seeing the mattress almost come to life as it inflated.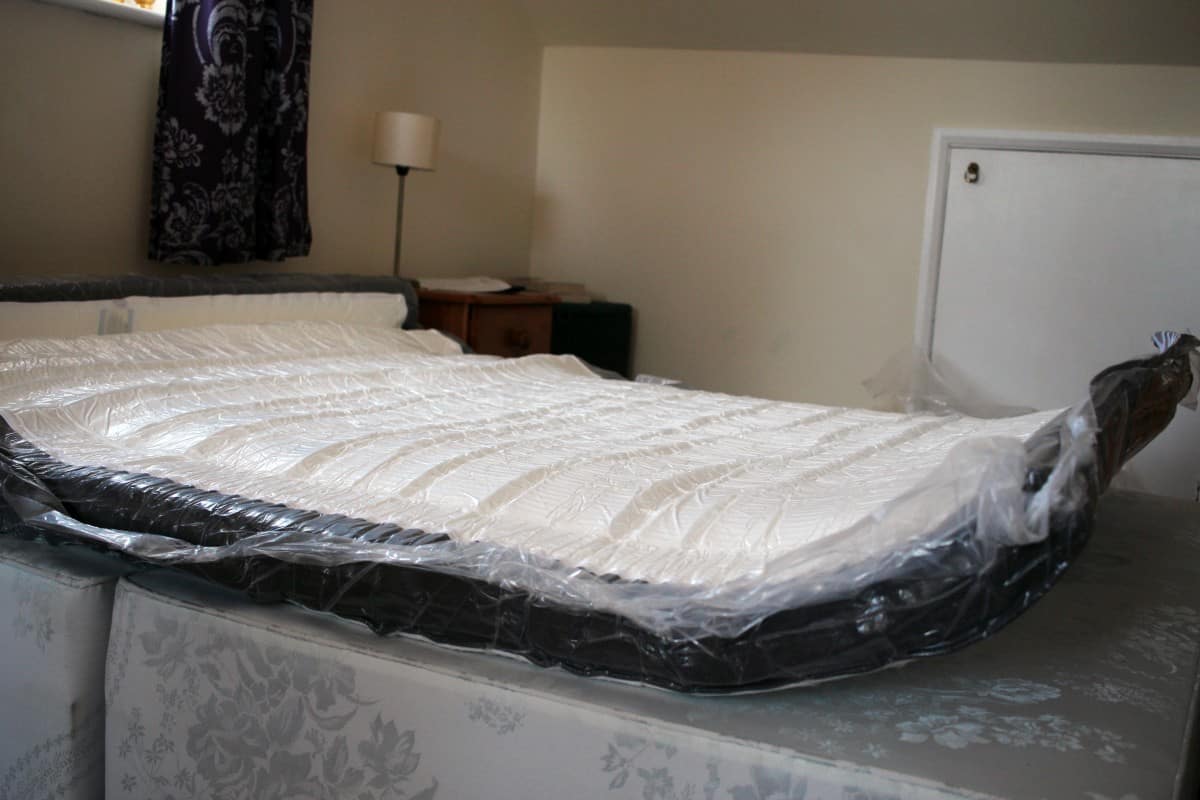 The Otty Mattress took just four hours to reach it's full size and then it was ready for use. The first thing we noticed about the mattress was how soft the cover felt. All Otty mattresses have hypo-allergenic removable and washable covers which give the mattress such a luxurious, comforting feel.
My in laws slept so well on their new Otty Mattress. I spoke to them first thing the next day and my mother in law announced that she had slept better than on a business class British Airways flight. They now feel like they're in a luxury hotel every night – as they sleep so much better than they did before.
But, with Otty Mattresses you not only get a ten year guarantee – meaning you can sleep well for a whole decade – but there's also a 100 night money back guarantee. So, if for any reason you don't have the great night's sleep that my in laws have been enjoying you can get a full refund.
The thing we've found with the Otty mattress though, is that whether you like a firm or soft mattress, Otty caters to you. The OTTY mattress is a unique combination of pocket springs, reflex foam and Cool Blue Gel infused memory foam. This means it supports your body perfectly and means that you are comfortable in any sleeping position and at any time of the night. Plus, it keeps your body temperature at the perfect level through the night too.
At the moment Otty are giving away two free pillows with their mattresses and the memory foam pillows are like nothing else. They are big and square – like a smaller version of the mattress – and you only ever need one of them. At first they take some getting used to as they feel so solid under your head but, they are great to sleep on and whereas we usually move our pillows about, re-shape them and turn them over through the night to get comfortable, the Otty pillows are just consistently comfortable. They keep their shape, have the same removable covers and support your head and neck so well.
There's no doubt about it – Otty Mattresses really do improve your quality of sleep or they have done for my lovely in laws and I have no doubt that they'll be using the mattress for the full ten years of the guarantee – and beyond!
You can find out more about the Otty Mattress over on their website.