Disclosure: We were sent the featured products for the purpose of this post however all opinions are my own.
It's no secret that we love Orchard Toys games and LP is at just the right age to start getting into them, understanding how they work and really participating. It's a great age!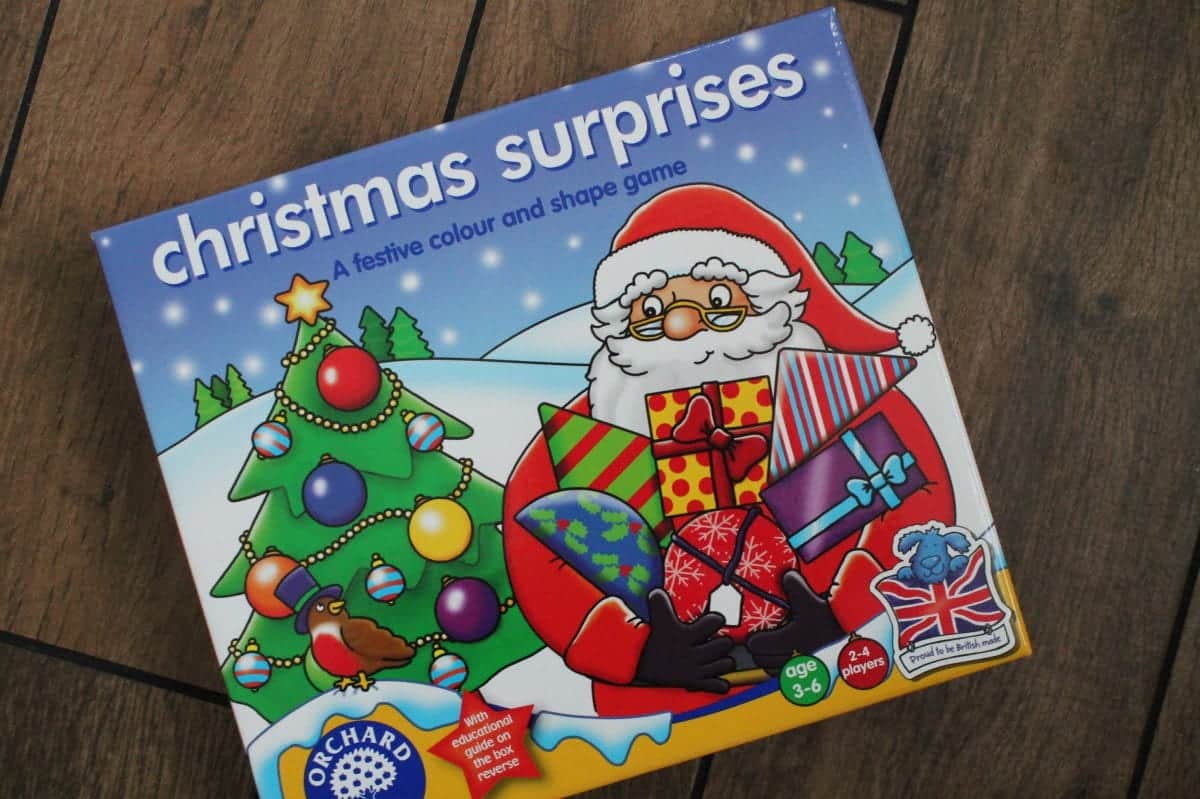 Orchard Toys sent us their Christmas Surprises game and it's been a great way of getting into the festive spirit. Christmas Surprises is actually two games in one and perfect for any child three and over although Little Man at two and a half could play this game quite well too!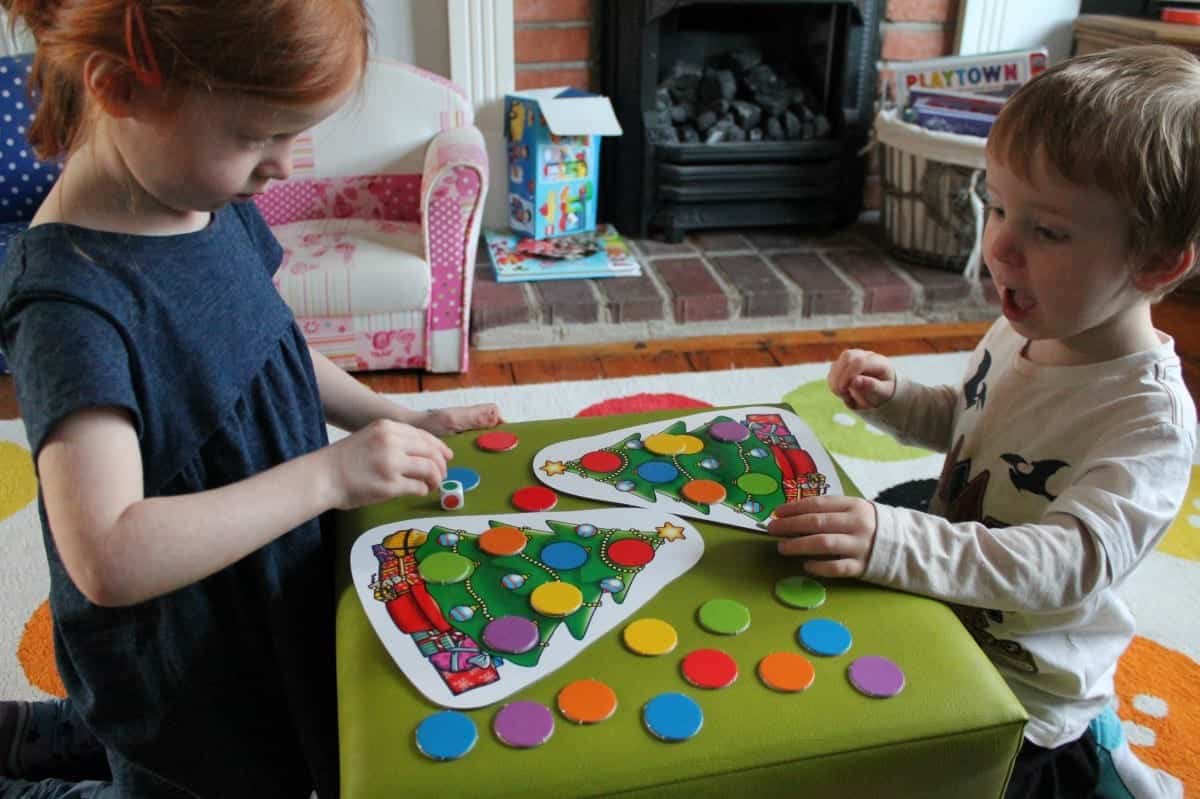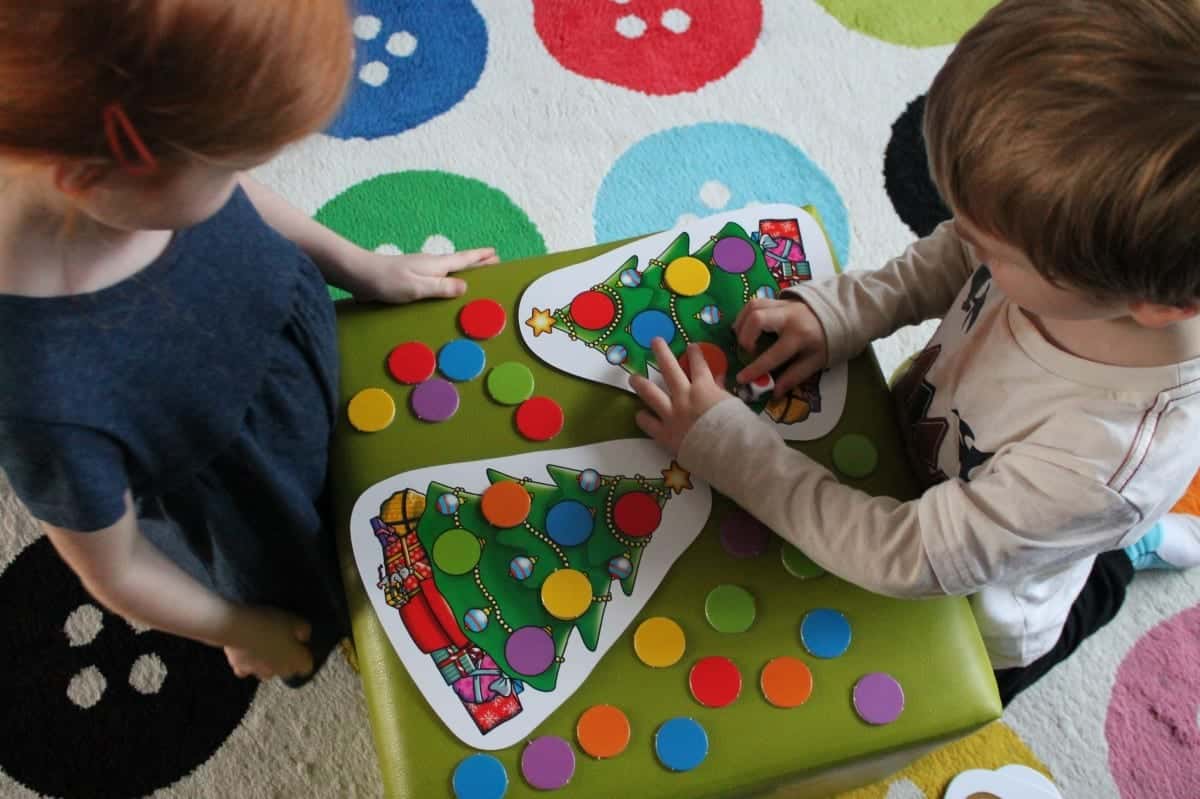 The game is made up of double sided play boards and play pieces. You choose either to fill Santa's sack with presents or hang baubles on the tree and take it in turns to roll the corresponding dice in the hope of rolling a colour or shape that you still need to complete your game board.
LP and Little Man loved rolling the dice, finding the right pieces and working out where they went on their game boards. The winner is the first one to fill up their board and you miss a go if you roll a colour or shape that you already have. The game play is simple but straightforward and the children could both easily get into the game and before long were playing without too much prompting from us.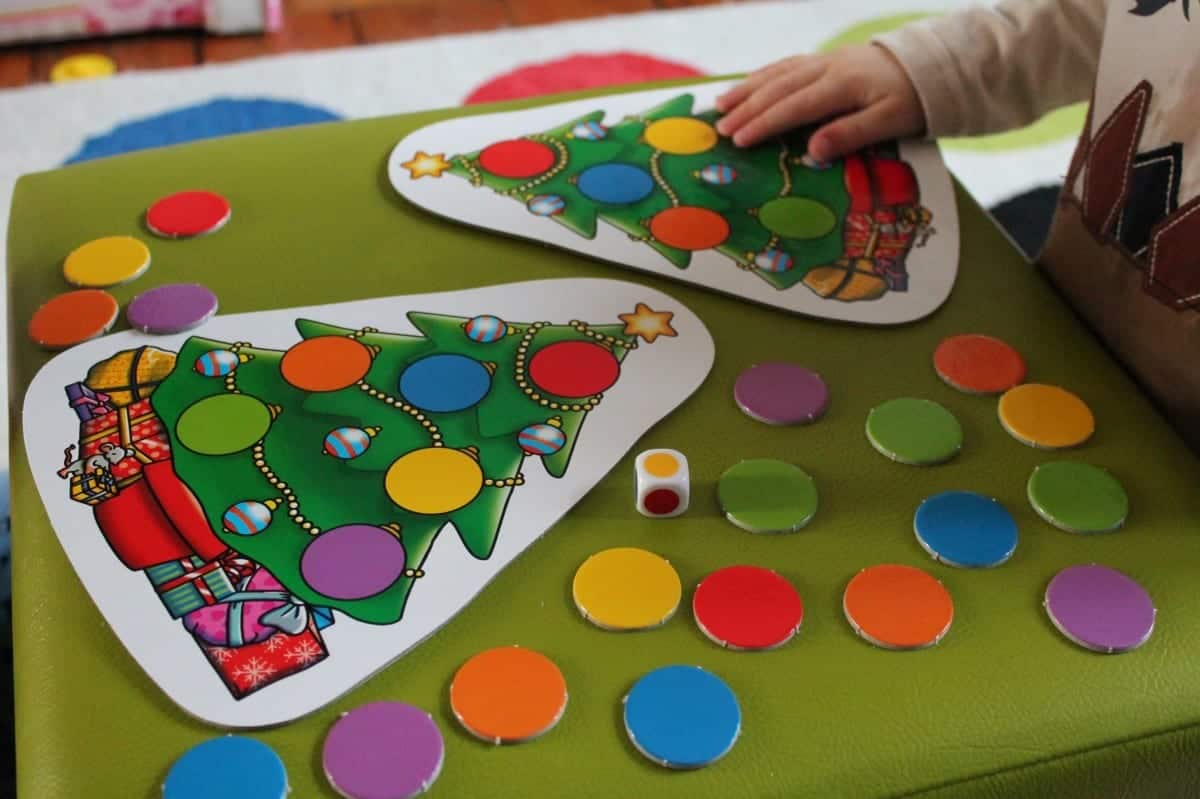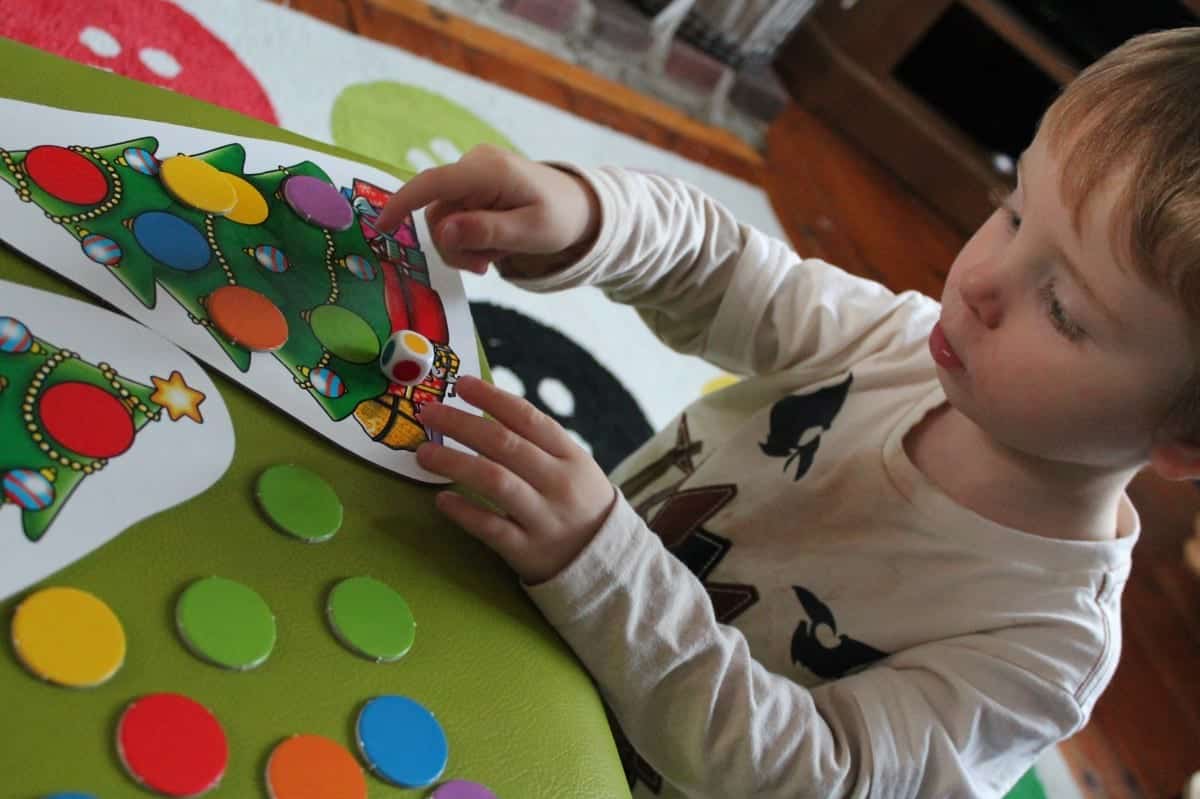 Christmas Surprises has really helped LP learn about taking turns and sharing. It's a great first introduction to board games and the perfect game to play in the run up to Christmas – and beyond. I know that we'll be playing this game well into January and it may not even stop there!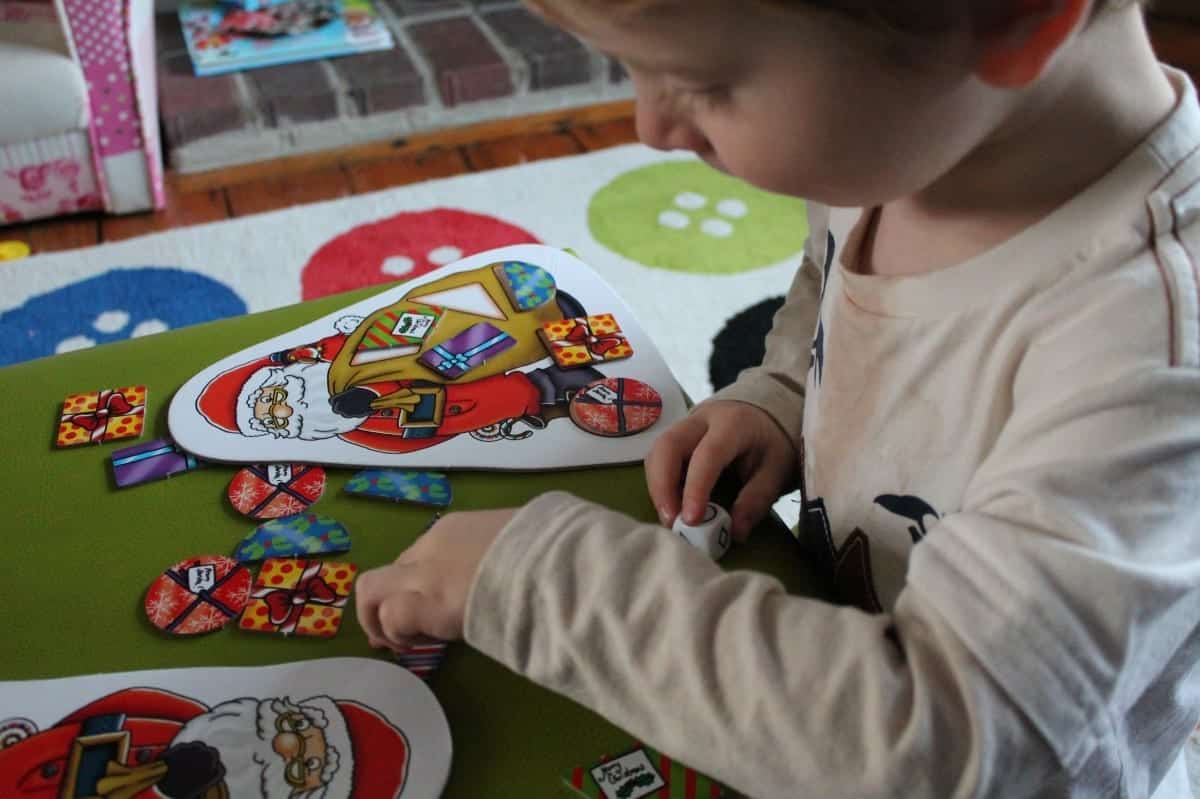 If you are looking for a Christmas gift then you can't go wrong with Orchard Toys. They have some really lovely games and as well as being fun they're all educational too – the children learn things without even realising it!
Orchard Toys Christmas Surprise has an RRP of £9.50