*This is a paid post
Having a new baby was definitely one of the most exhausting times of my life. With so much to think about and the constant needs of a new little person to think about. At a time like that it's great to have even one less thing to think about.

MyBabyGrows does just that. The babywear subscription service stops you from having to worry about shopping for clothes for your baby.
Instead, you're sent a beautiful box of baby clothes each month or season, tailored to your baby's current size. The boxes contain a surprise assortment of clothes in boy, girl or neutral options.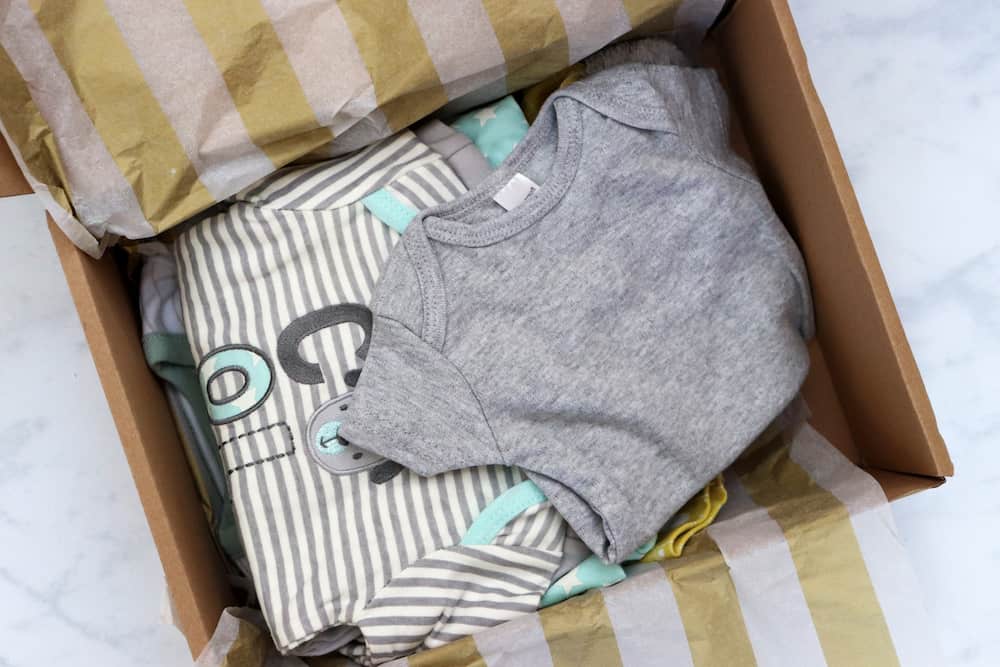 Each individual monthly box includes at least eight items of clothing and a seasonal delivery contains at least 24 items, all chosen to fit your baby and suit the time of year. MyBabyGrows even check before the next delivery whether the size they have on record will be suitable for your child.
But, MyBabyGrows doesn't just send you lovely new clothes for your baby. They also include a postage paid bag to send outgrown clothes straight to Barnardo's, where they are either given straight to a child in need or they are sold by Barnardo's to raise funds to support the UK's most vulnerable children and young people. This is such a fantastic idea!
It's always lovely to buy something and know that you can give a little back in the process. With MyBabyGrows you can do just that. It's such a nice process – getting new clothes for your baby and sending off any outgrown ones to a good cause at the same time.
It also stops you organising what to do with old clothes. You can package them up, send them off and not think about it again. Job done!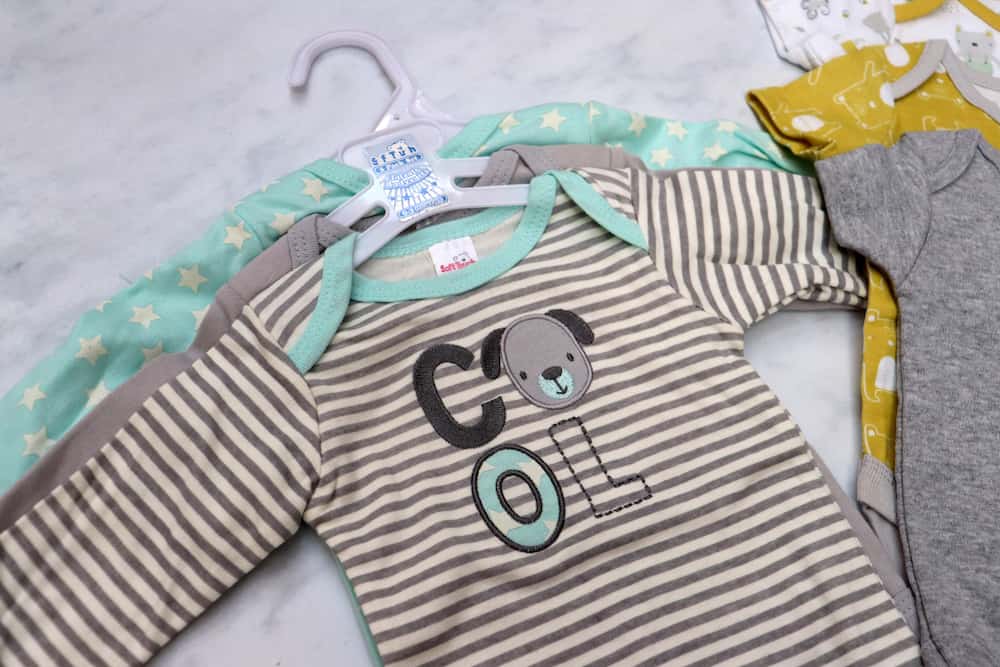 Our MyBabyGrows delivery included a selection of long and short sleeve bodysuits as well as a really cute hat and bootie set. They were all in neutral colours and designs that I think any parent would really like.
The bundle didn't include any sleepsuits so it wouldn't fully dress a baby but it would be a chunk of a baby's wardrobe that parents wouldn't have to think about. It would also be lovely as a one off surprise treat or a gift for anyone with a baby and a fantastic gift for a new parent.
The MyBabyGrows bundles start from £39.00 and can be bought as a one off purchase or as a monthly subscription. You can find out more over on their website.