Just before LP started preschool we were given the opportunity to review My Nametags and it couldn't have come at a better time. Since then we have religiously used the name stickers to label all of her belongings – drinks cups, coats, bags and even wellies.
In September Little Man will take that same step to preschool and My Nametags have once again come to our rescue, sending us name stickers for all of Little Man's worldly possessions.
What are My Nametags stickers?
The My Nametags stickers can be stuck onto anything and from experience we know that they stay on in the dishwasher and are fine after being washed numerous times. LP's original drinks cup had the same sticker attached for near enough her whole year at preschool so My Nametags get a big thumbs up from us for longevity.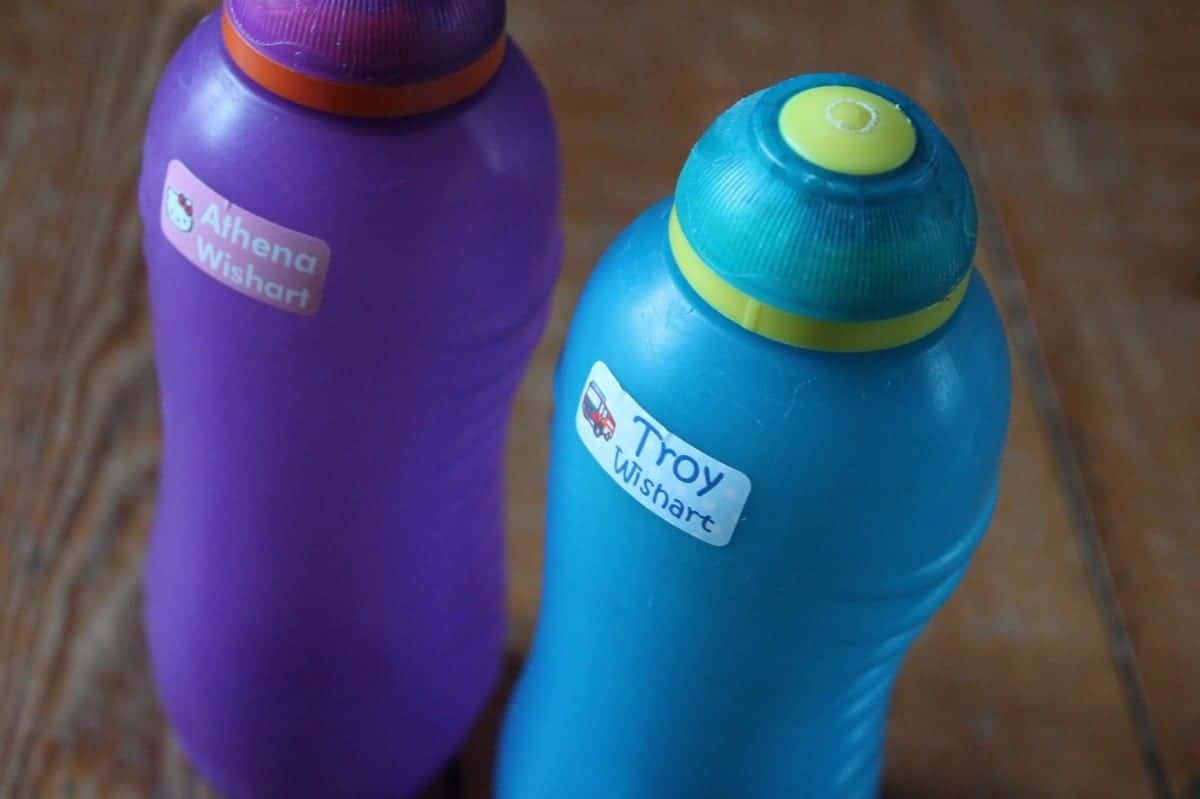 Can you use My Nametags for clothes?
But My Nametags don't just produce stickers. They also make clever iron on stickers that can be put on anything fabric – clothes, coats, bags. They're easy to attach and don't even begin to fade for many, many washes.
The My Nametags range are perfect for any child starting school – or even to label things at home, for holidays or for clubs and other activities. LP was even sent some new stickers in one of the My Nametags Hello Kitty designs. LP loves them!
I really love My Nametags and think that they are great value for how long they last and the multitude of ways you can use them. They're a great product and one I know we will be buying again as soon as our current supplies run out.
My Nametags Stickers have a starting RRP of £11.95 plus £1.00 P&P
Disclosure: I was sent the above stickers for the purpose of this review however all opinions are my own.