I thought I'd write about what things I use for blogging – and what things I used when I started out as it might help others looking to make an investment or just see that you can blog regularly and don't need the top of the range technology.
When I first started blogging seriously I bought myself a Chromebook and it was definitely a great investment. Everything is run through the Chrome browser and you can download apps for it too but it's basically an internet based laptop. You can't install software on it but you can use things like Google Sheets, Google Docs and Picmonkey.
My Chromebook let me access all my files anywhere in the world and was so lightweight and portable, weighing next to nothing. The only downside was storage space – I had to invest in an external hard drive to store photos on.
When I'd been blogging a couple of years and wanted to start experimenting with YouTube I bought a Macbook Pro. It had a much higher spec than the Macbook Air and so, in theory, should last me years and do everything I need it to do. It now comes with me everywhere and there is an app for everything but, I still mainly use the Chrome browser and all the Google applications as that's what I'm used to.
My first proper camera was the Canon 1100D which I had up until halfway through last year. It was a great camera to learn more about using a big camera, learning about different lenses and learning really just more about photography. That model has since been replaced with the Canon 1200D. My next purchase would be the Canon 750D mainly for it's built in wifi and tilt-able screen – although one day I long for a full frame camera although they are a lot more expensive.
When I bought a Camera Remote it literally changed my blogging life. It let me take photos of myself and family photos with me actually in them. It connected easily to my camera and was so simple to use – a piece of kit I now have with me whenever I go on a family day out. If you buy one, choose a wireless one – no faff at all!
Every blogger needs a Tripod. Whether it's for filming or for taking stills a tripod is definitely a necessity. I don't use mine often but love having it there to grab when I need it. It's made by Hama – a brand I have never heard of – and cost about £12 but it was a very well spent £12!
My YouTube videos changed massively when we invested in a GoPro. It let us capture moments that we wouldn't have been able to otherwise and our Mark Warner holiday was a great example. A GoPro is easy to use, can film pretty much anything and has so many accessories available to really tailor it to your lifestyle. We only have the entry level one but it does the job nicely for us.
My go-to accessory when out and about is my Gorillapod. I've had this for about ten years now and love it. It lets me attach my camera to pretty much anything – the pushchair handle, lamp posts, benches – anywhere – as a portable tripod to then take family photos. There are a whole range of Gorillapods for any device and any use. A great investment!
A crucial piece of my photography blog kit is my Wifi Memory Cards. They are amazing for transferring photos between my camera and phone and make Instagram when out and about so much easier.
But, my most important piece of blogging kit for the last couple of years has been my Stick to Stigu Planner. It has so much space in and I not only have my agenda for the week but space for a to-do list and any other notes or reminders.
Along with the planner, though, are my amazing Papermate Replay Pens. These pens are amazing. Like typical gel pens but you can erase them. Yes, you can erase them just like pencils with the rubber bit attached to the lid. But, they look just like gel pens and come in a range of colours. Actually, these pens are amazing whether you're a blogger or not – you will love them!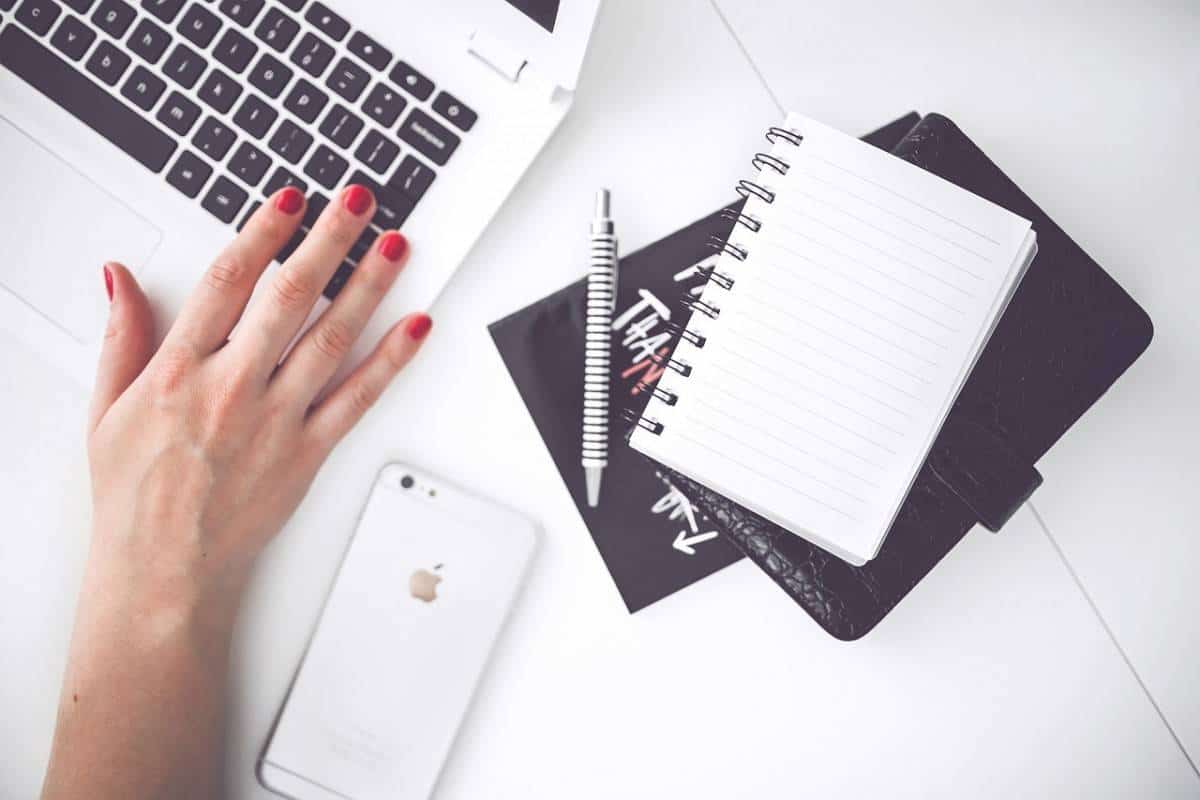 Next on my blogging kit list is a few Backdrops. The lovely Lucy has just launched some that look ace and I'll be investing in them as soon as our house is back to normal – and not mid-way through our extension!
So there's my blogging kit. I have a few other things I'd like to get one day – lights, props, editing software, a mic for videos… The list is endless. But this post was really just to talk about the things I use regularly and to show how little I actually use even after four years of blogging – but I hope this helps!