*This is a paid post
It's no secret that LP and Little Man both love dressing up. LP has had costumes since she was a couple of years old and Little Man inherited these as soon as he could walk – adding a few costumes of his own along the way.
But, slowly, LP and Little Man are moving away from dressing up as fairies, princesses and other Disney characters and are wanting to dress up as real people. They want to be a nurse, a doctor, a policeman or a fire fighter and so the Mermaids and Dragons range of community helper costumes are perfect for them.
The Mermaids and Dragons costumes cover a range of roles that children would see in their community – paramedics, chefs and even surgeons. They are all costumes for roles that the children could grow up to do – realistic career aspirations for the future.
Mermaids and Dragons sent LP her choice of costume – a fire fighter – so that she could act out her own fire stories at home. The fire officer costume came with a beautiful certificate showing that LP was fully accredited to receive her new uniform – she couldn't have been more excited.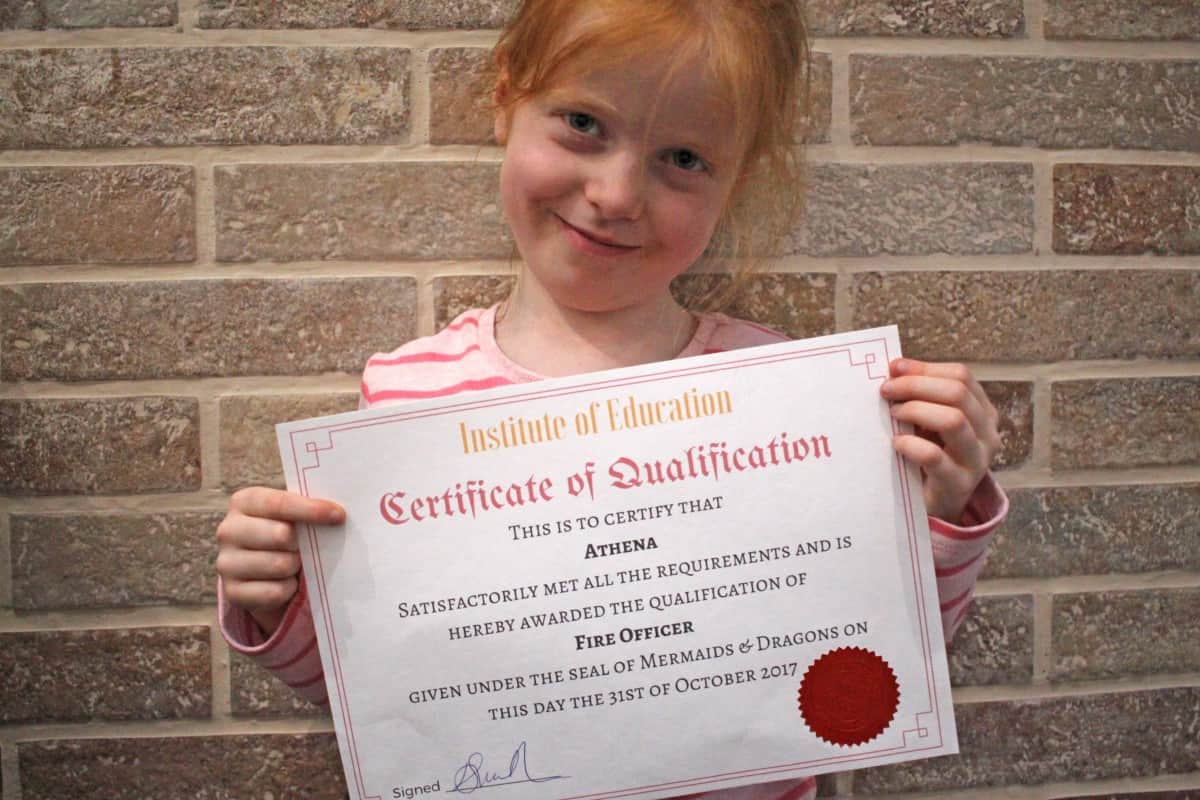 The costume comes as a pair of trousers and a jacket – both of which are really true to the sizing and fit both LP and Little Man really well. The whole outfit is really well made – so much more so than other costumes in our collection – and you can tell it's really made to be worn, played with and enjoyed.
We were also sent a helmet to go with the costume which has a size adjuster inside it and is so solid – the children just love to wear it and it finishes off their fire fighter costume perfectly.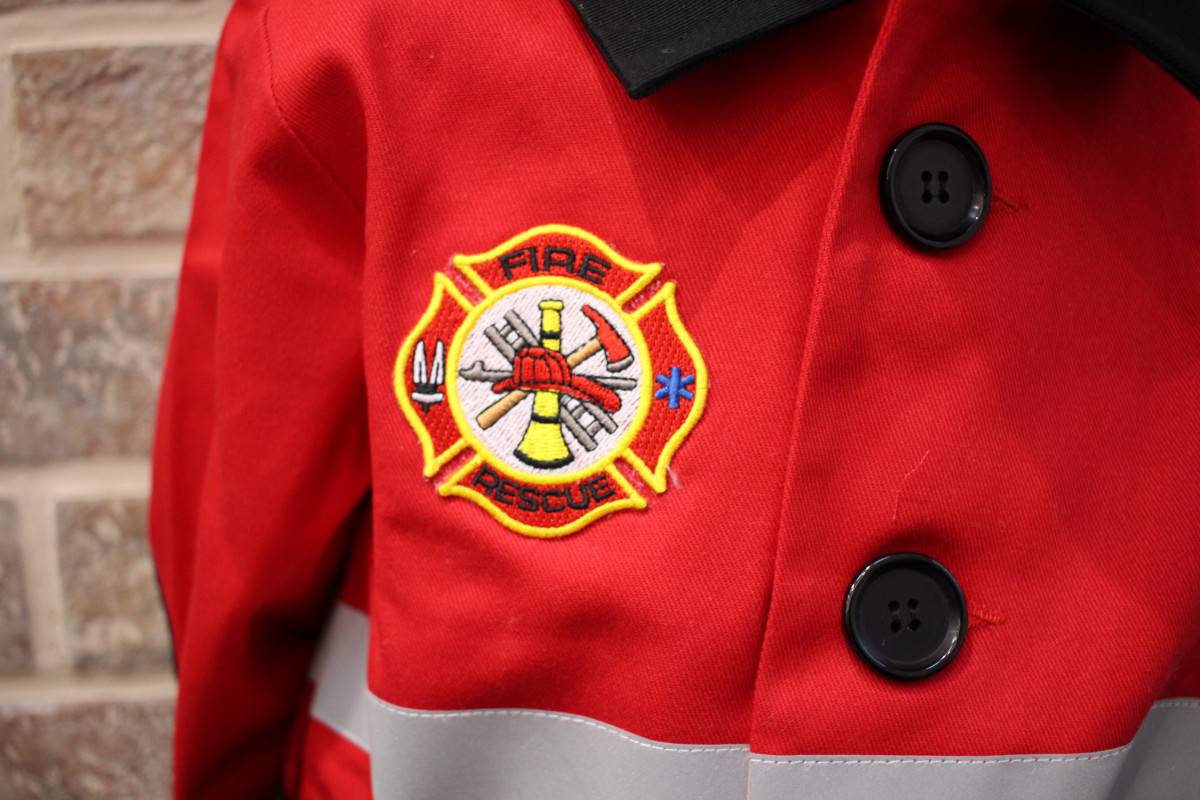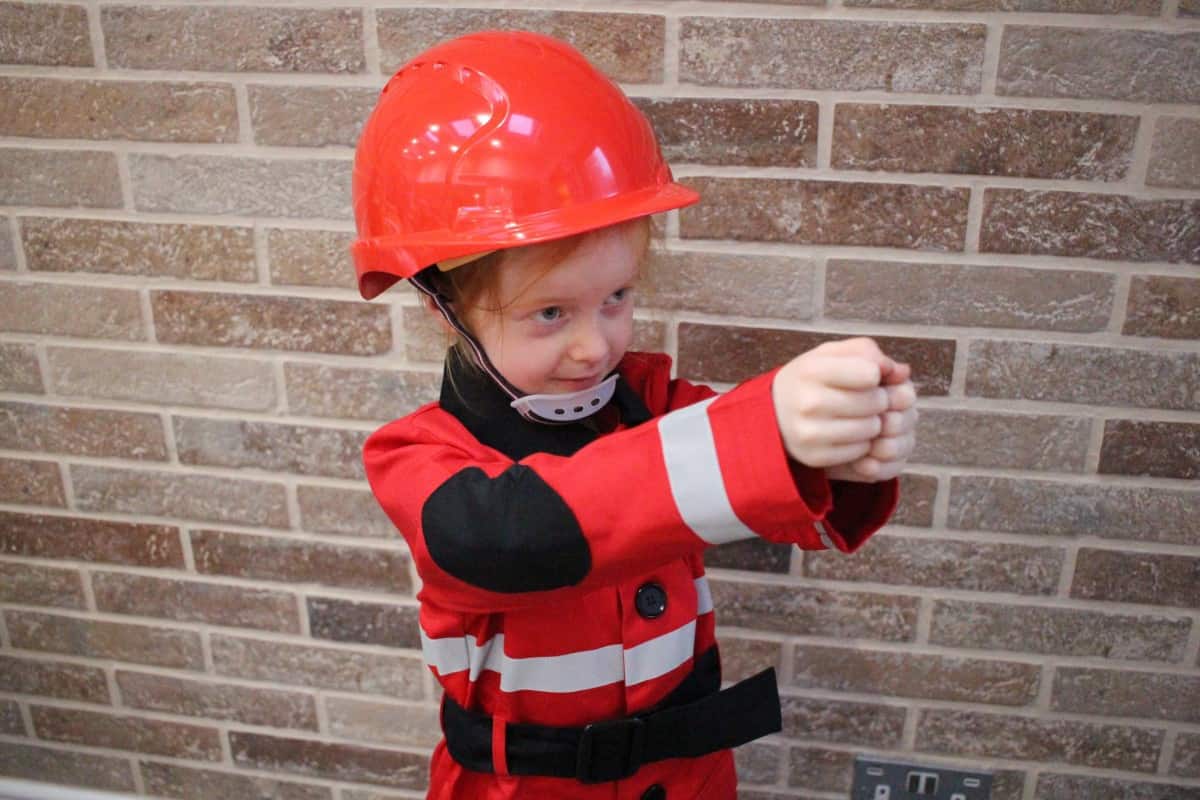 LP and Little Man love dressing up a a fire fighter. They love acting out stories about the fire service – saving people, putting out fires and climbing trees to save stuck cats! The costume is perfect for role play and really helps the children to get inside the role they are playing.