*This is a collaborative post
We have always made sure that meal times in our house are as sociable and family orientated as possible. From when LP started weaning we would make sure that we would have meals around the table and involve her in meals as much as possible.
But, for our family, involving the children in meal times isn't just about sitting together to eat – it's about preparing meals together, deciding what to eat together and then really making the most of that time we have, sat around the table together.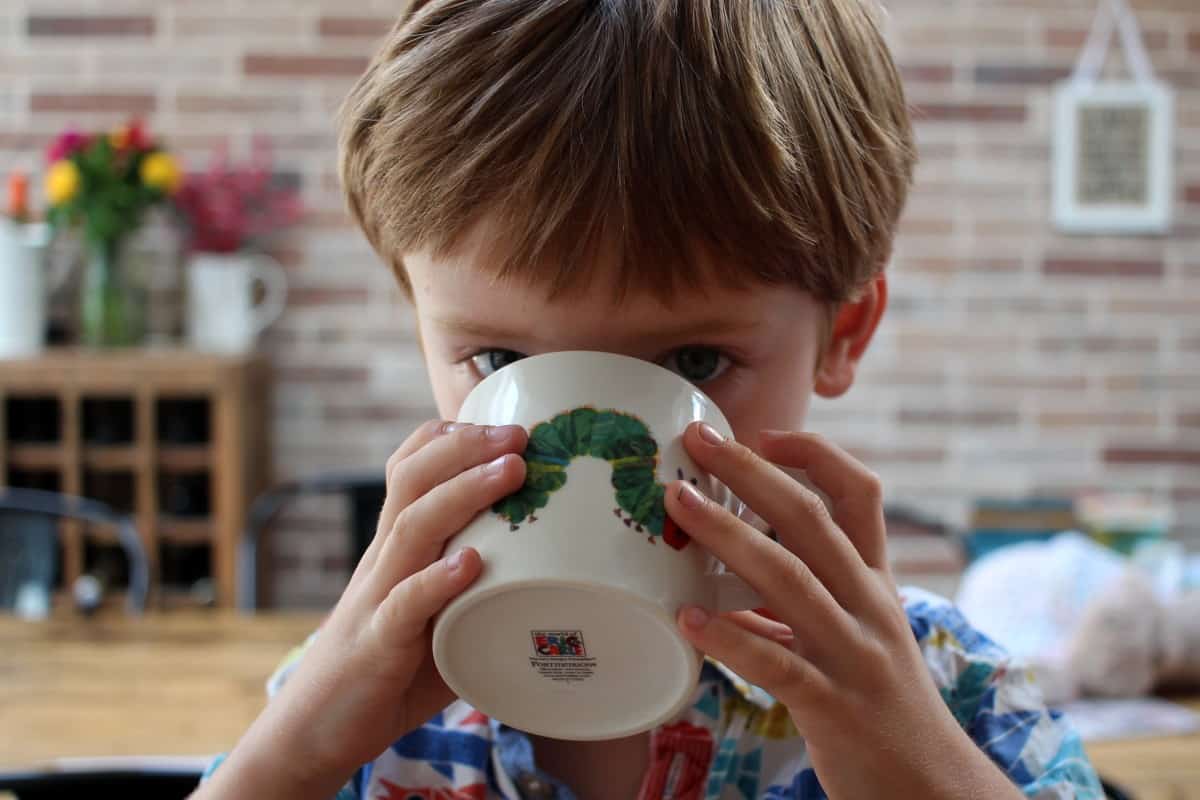 Portmeirion asked me to share my top tips for meal times and it's made me think so much about the times that the children are in the kitchen with me, the ways that we involve the children and how we make sure that dinner times are a highlight of our day.
Get the children involved in a meal plan
Each week I write a meal plan of what we'll be eating that week. This includes all our evening meals and lunches when the children are at home and I always ask the children if there's anything they'd like to eat next week. Often they'll say pizza or pasta – staples in our home – or they'll say something a bit different like toad in the hole, a stew or a picnic dinner. Inviting them to make choices for the whole family gives them a sense of responsibility and independence but also makes meal times so much more exciting for them.
Get the children in the kitchen
LP and Little Man are always much more excited about dinner when they help to make it. At 5 and nearly 7 they have been helping in the kitchen for a couple of years now and we always tailor the jobs to what we think they are capable of. They don't cook yet but they cut up vegetables, put a salad together and mix batter for pancakes or Yorkshire puddings with their own baking set. Helping in the kitchen gets them excited about the finished meal but also gives them an insight into how much work goes into preparing their dinner – making them realise even more the waste if they end up not eating it.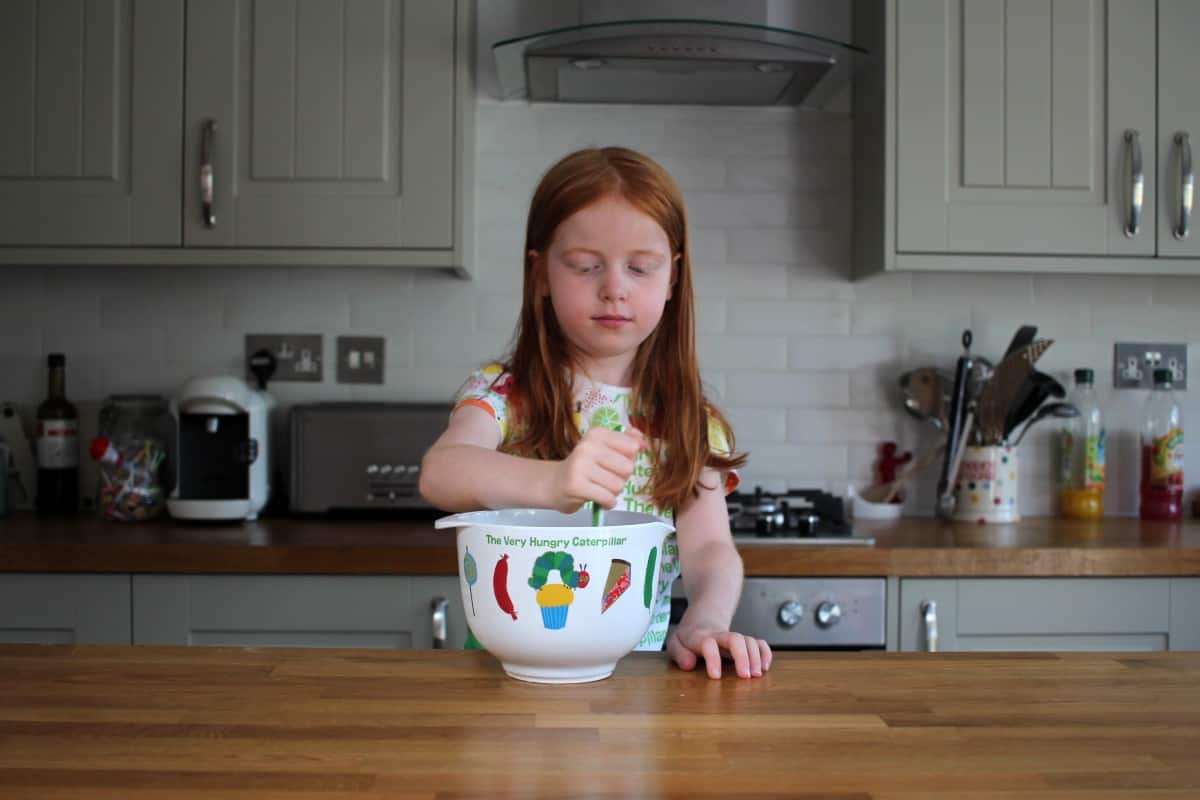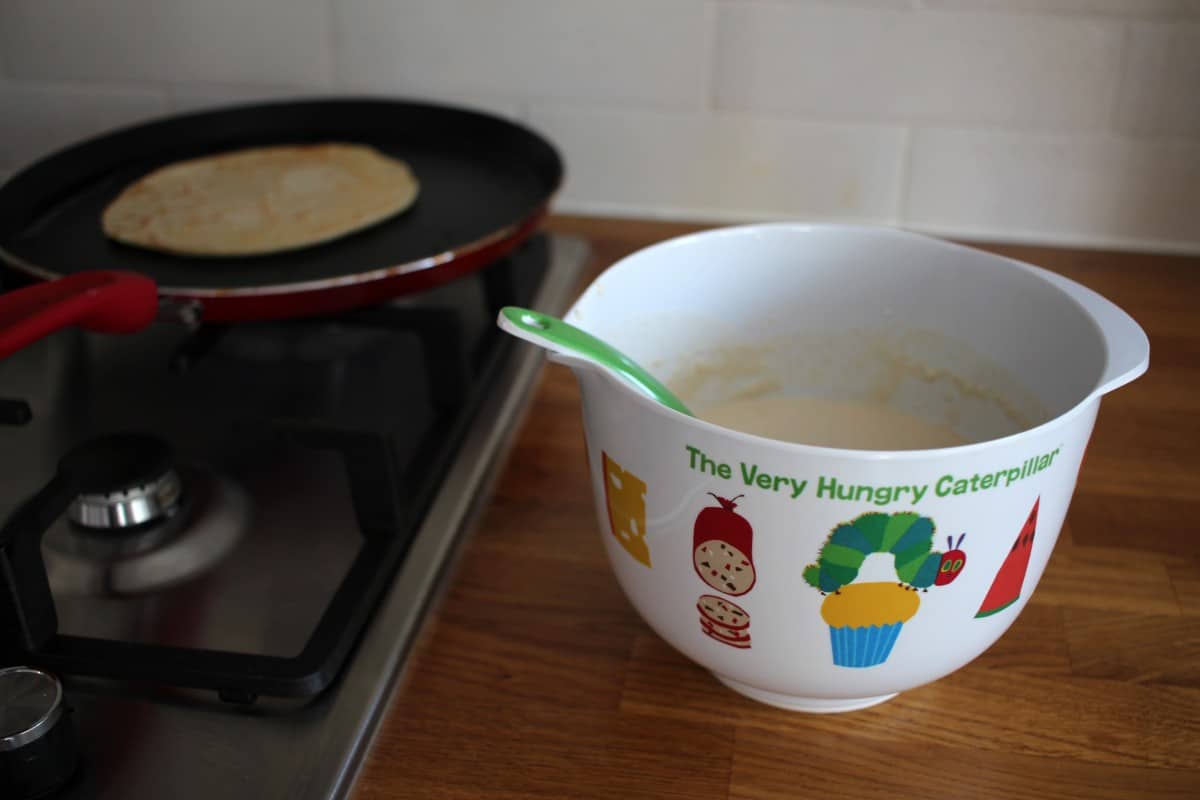 Makes snacks more formal
LP and Little Man always used to eat on the go. They would snack whilst on the way somewhere or whilst distracted by the TV. We've found that they're much more appreciative of snacks – and they're enjoyed more – if they eat them at the table. This could be whilst we're playing a game or whilst they're making something but sitting down and eating rather than eating here, there and everywhere, definitely increases their snack satisfaction. Plus, it means I can make more exciting snacks – crackers with toppings on, a mix of crisps and nibbles or a simple fruit platter. Things that are colourful and that I know they'll love.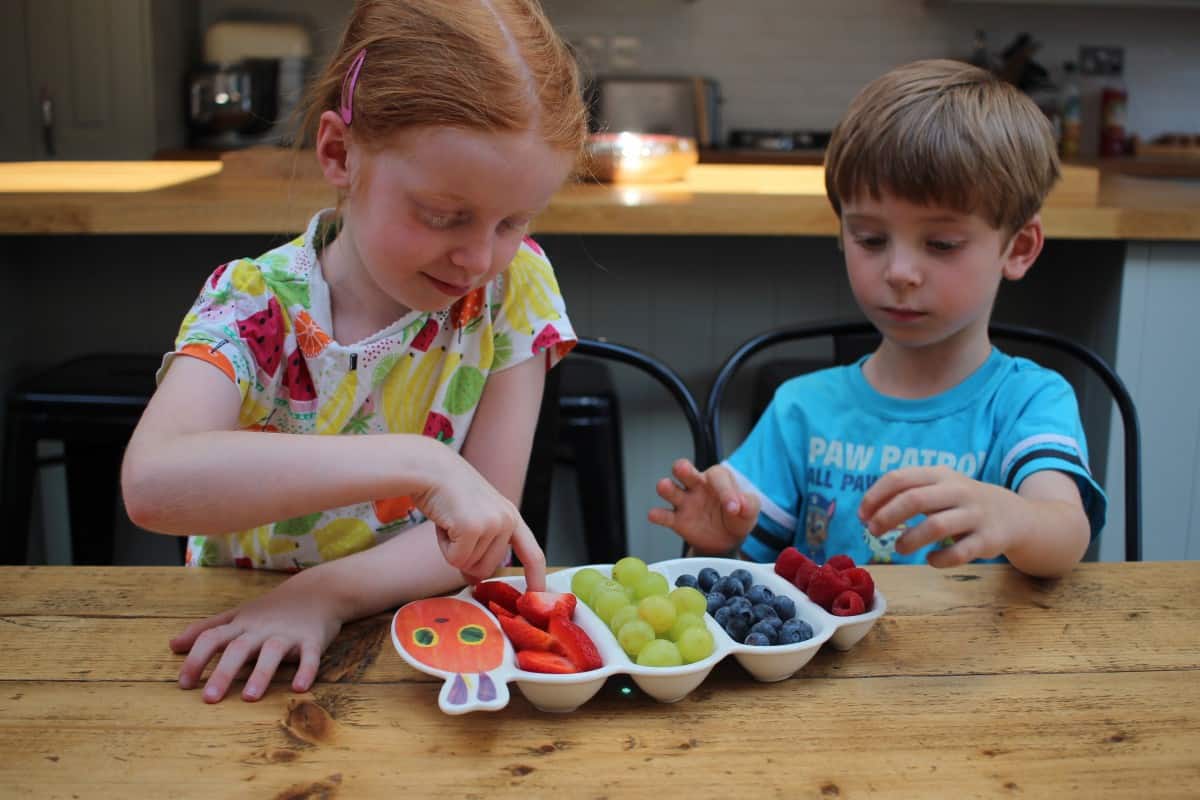 Have dinner together
Even back when Dave used to work shifts I would make sure that I would have dinner at the same time as the children and if Dave was home he would eat dinner with us too. I didn't want to get into the habit of having the children's dinner and then our dinner later – I wanted to make sure that dinner was always family time. Having dinner together gives the children a chance to talk to us – and us to them – and makes sure that we have at least one time in every day where we all get together, catch up and enjoy each other's company which I think will be so important as the children get older.
Make meals fun
As often as possible we try to make meals fun for the children. This may be something as simple as having dinner in the garden or going one step further by having a picnic for dinner. Other times we might make pizzas together or have our meals on the children's favourite plates and bowls or make that normal meal into a face or animal shape for the children to laugh at. Making dinner fun doesn't need to be going to a fancy restaurant or having a takeaway – it can be cost free and simple.
Getting the children involved in meal times has been such a focus of ours for the last few years and I really think we have built great foundations for the future. The children love choosing what to eat, helping to prepare the meals and even going shopping for ingredients. I hope, over time, that the children are able to build on this, cooking full meals for the family, gaining skills and enthusiasm that will last them a lifetime.
*This is a collaborative post