*This is a paid post
As a family we love matching clothes and I've written so many times before about our matching seasonal outfits, matching Christmas pyjamas and mine and LP's love of matching rainbow clothing. But, until now we haven't really had everyday matching clothes, that we could wear all year round and for any occasion but SugarARMY sent us a family of matching t-shirts and we couldn't wait to put them on.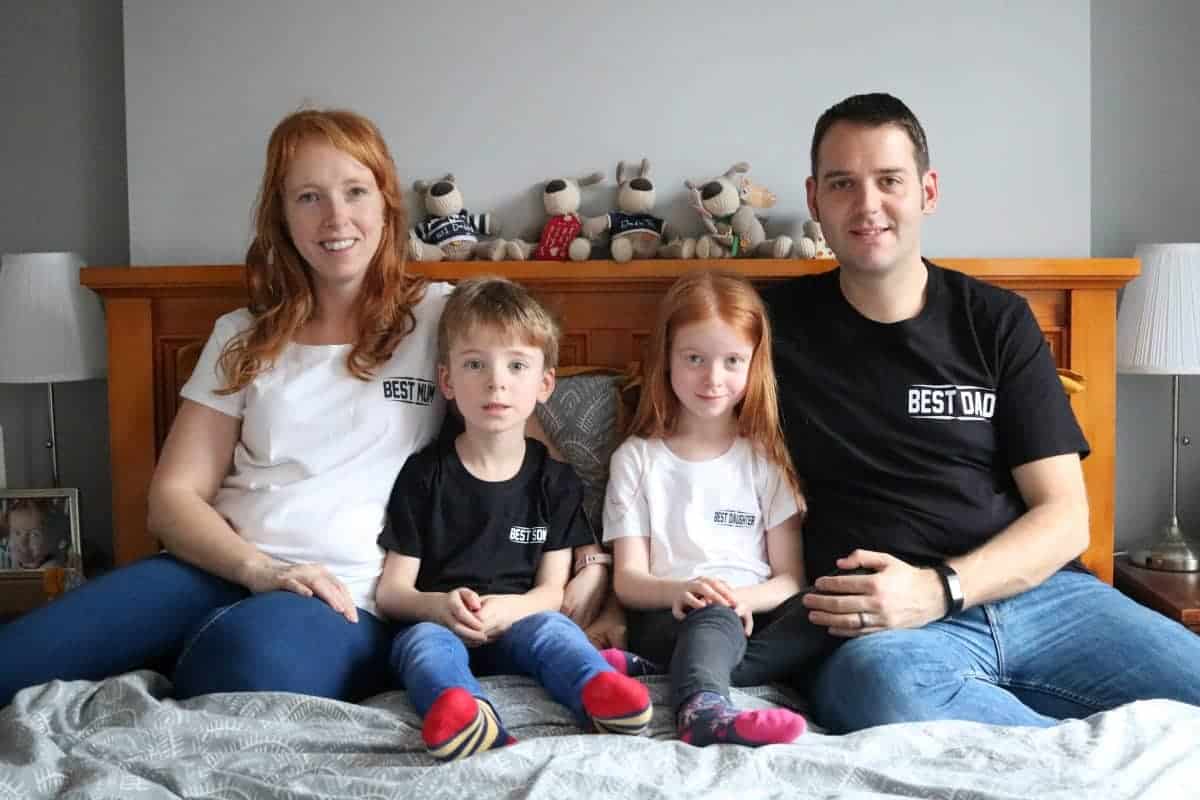 SugarARMY have a really lovely range of personalised and slogan clothing for the whole family from birth upwards. They have children's ranges, clothes for men and women and matching sets for siblings, mum and child, dad and child, all the family or any other family combination you can think of. They sent us a family set of Best Mum, Best Dad, Best Son and Best Daughter t-shirts which suited us perfectly.
I know what you're thinking – how can we be the best parent or child? Well, we can't but I know with all certainty that I am the best mum for my children, Dave is the best dad and they are the best son and daughter that I could ever ask for. So in that sense we are 'the best' – as far as our little family unit is concerned.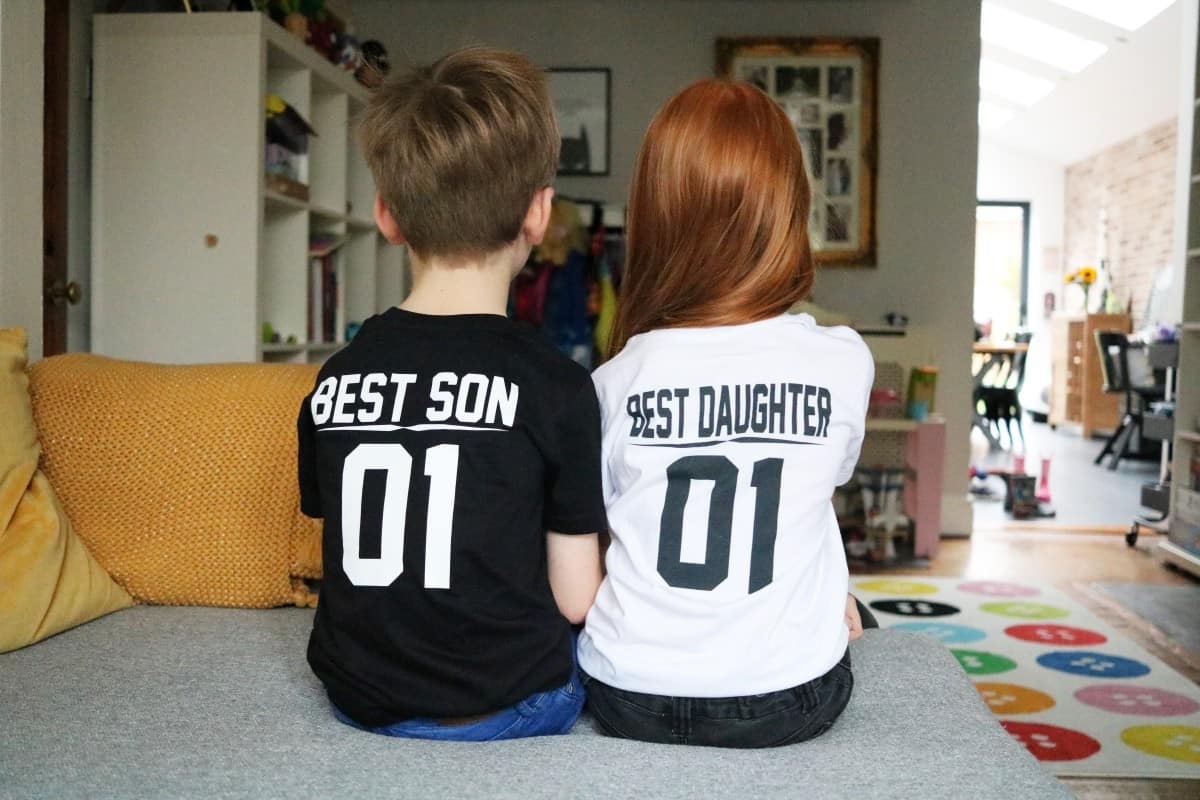 The t-shirts are a great fit – with the sizes being very much a true size and they have a nice amount of stretch in them too, being 95% cotton and 5% elastane. They're really good quality whilst remaining lightweight and have washed really well too.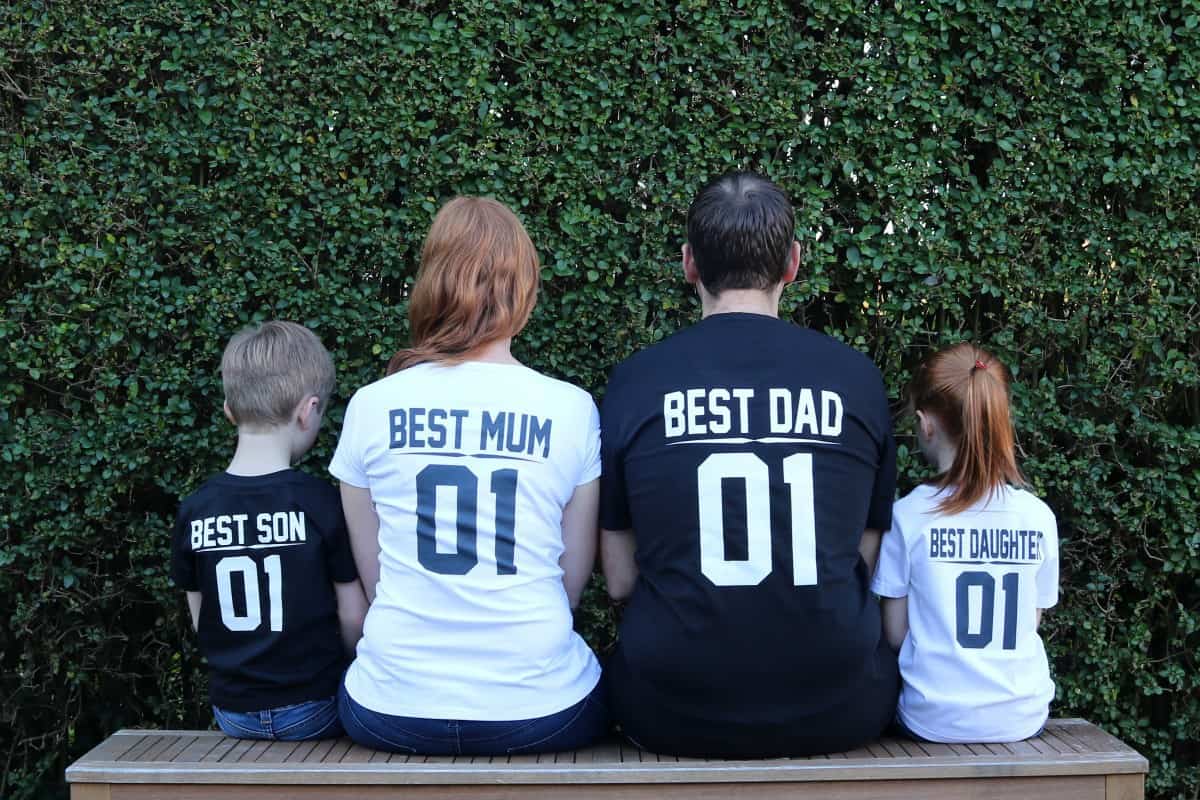 All the products at SugarARMY can be tailored to your exact specifications – with different sizes, colours and personalisation available and they even have standard t-shirts or a feminine fit style too. SugarARMY also have a custom service so if you want a more bespoke product they would be happy to create it for you.
We are so happy with our SugarARMY tops and I know we'll be buying more from the range in the future.