Disclosure: We were sent the featured products for the purpose of this post however all opinions are my own.
This post contains affiliate links and I may receive commission if you visit a link and buy something. Purchasing via an affiliate link doesn't cost you any extra, and I only recommend products and services I trust.
Any regular reader will know how much I love slow cooking food and we have been hunting for something versatile that I can prepare slow cooker meals in but that I can also use for other tasks around the kitchen too. I was recently sent the Masterclass Shallow 3.5 Litre Casserole to review and I hoped it would live up to the job!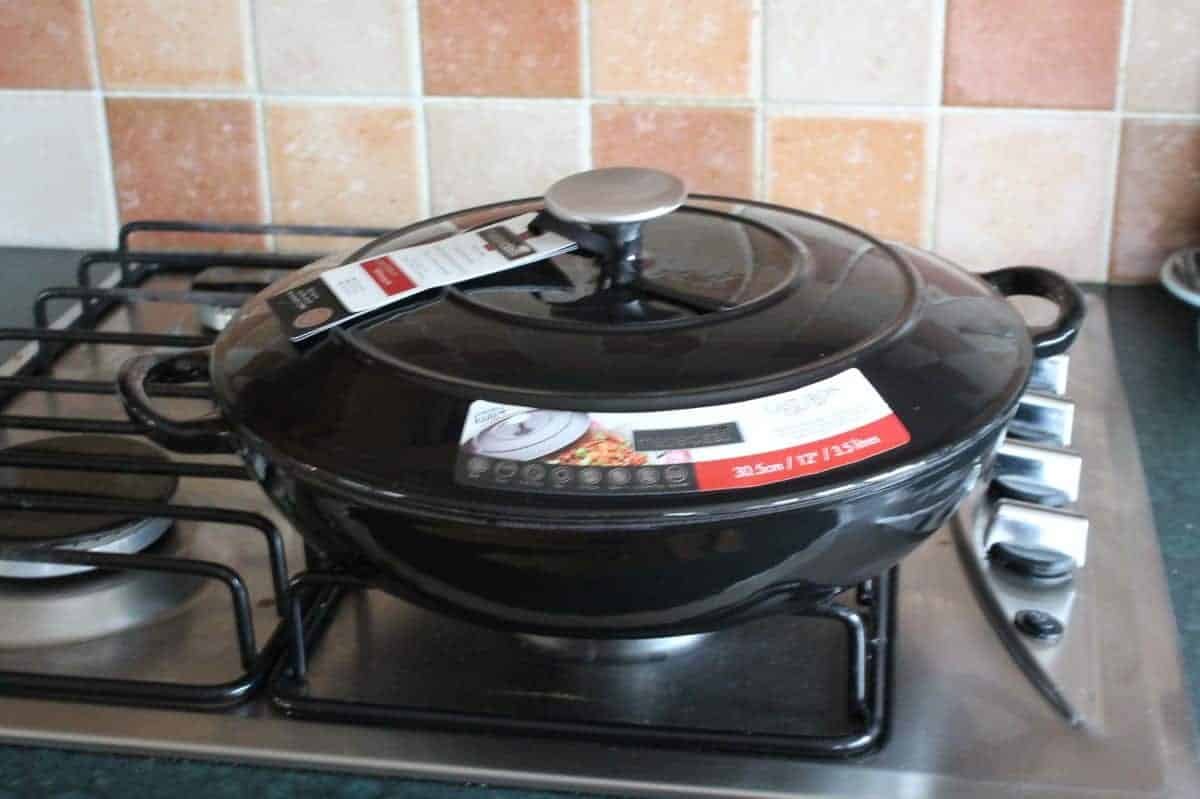 The Casserole is made of enamelled cast iron and because of this it is quite heavy but really robust too. It's a great size at 35cm diameter and has two handles, one either side, to be able to move the Casserole around easily.
The Master Class Shallow Casserole comes complete with a lid and the whole thing can be used either on the hob or in the oven and is dishwasher safe – a huge bonus in my eyes, especially given the weight.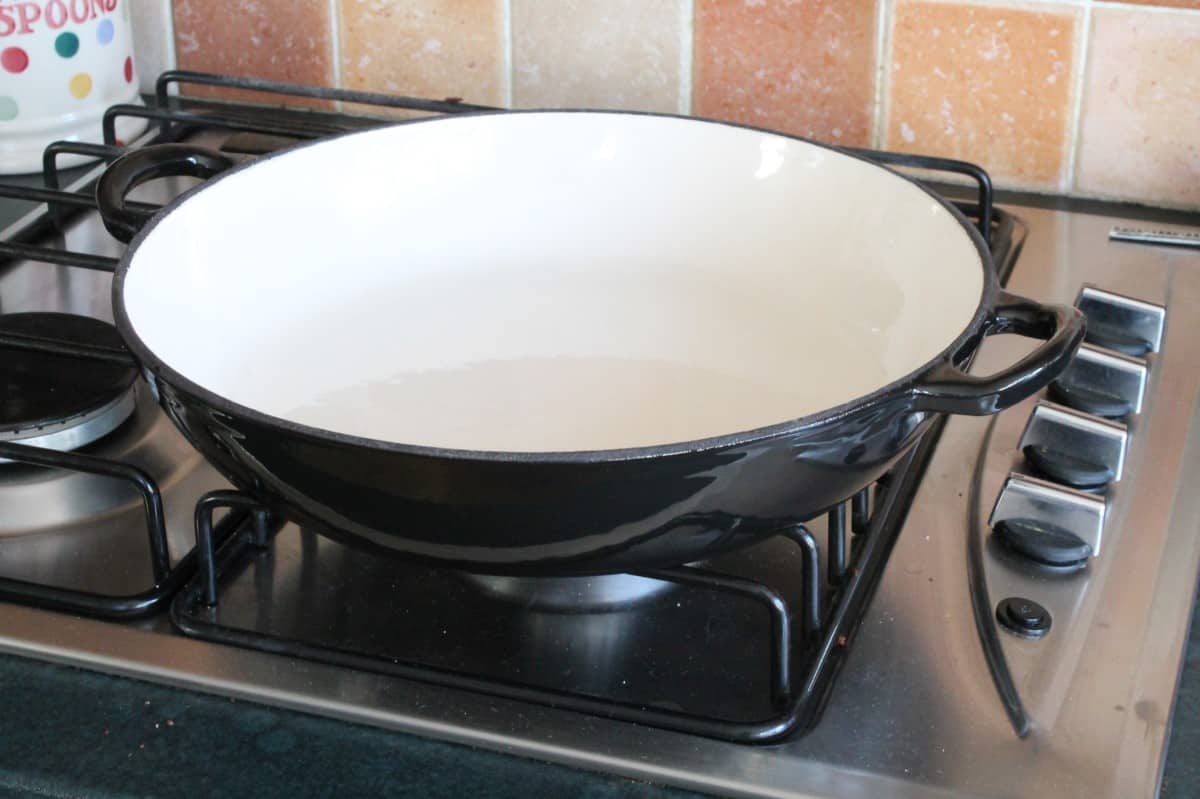 We have been using the Casserole constantly since it arrived a few weeks ago and it is perfect for preparing a meal before putting it in the slow cooker but it is also great to slow cook in too by using it in the oven. It's also fantastic as a serving dish, taking it from the oven and placing in the centre of the table, on a trivet, for everyone to help themselves.
The enamel finish is scratch resistant and after taking it from the dishwasher it looks as good as new every single time. Food also cooks really evenly and the Casserole keeps it's heat really well, especially with the lid on.
Every household needs a dish that is this versatile. Use it on the hob and then transfer it straight to the oven and serve food in it too. It's the perfect one pot solution that works well in family life and I know it will be featuring in many mealtimes for us going forward.
The Master Class 3.5 Litre Shallow Casserole has an RRP of £60.00