Disclosure: We were sent the featured products for the purpose of this post however all opinions are my own.
It's no secret that we absolutely love Marks and Spencer food at home. We have it as often as possible, usual for special occasions or a nice treat. Marks and Spencer heard that we were investing in a new barbecue for the summer and gave us the opportunity to review some of their new barbecue food range. The hardest part was choosing what to review!
What is their Barbecue Food Range like?
The Marks and Spencer barbecue food range has favourites like sausages, burgers and kebabs. There's also a lot of pulled meat products, ribs and accompaniments such as cheese slices, bread products and dressings. This spring and summer Marks and Spencer is the only place you need to go for everything you need for a barbecue.
What Marks and Spencer Barbecue Food did we try?
I spent quite a while in store, deciding what Marks and Spencer summer food products to try. In the end I chose items that I thought would appeal to both us and the children.
There were quite a lot of products that I would have liked to try but didn't think the children would have been as keen. These included venison burgers and chilli sausages come to mind. It shows though that Marks and Spencer have barbecue food for those with simple tastes and the more adventurous among us.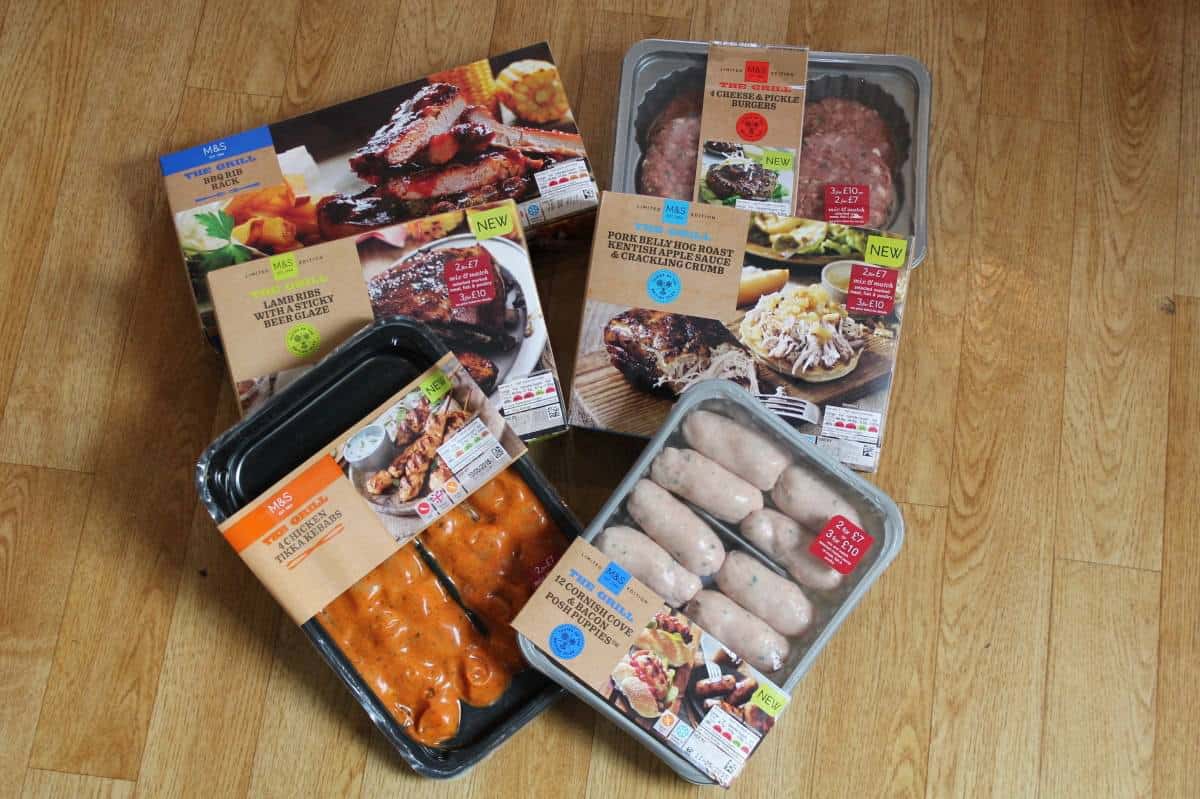 Unfortunately as soon as we had all our barbecue ready in the fridge the heavens opened and the rain didn't stop for days. We decided to cook the food on the grill instead and it turned out perfectly. This is a great barbecue alternative for those rainy days – typical British barbecue weather!
What did we think of the options available?
The first thing we tried were the Cornish Cove and Bacon Posh Puppies which were half size sausages. These are perfect for the children and Dave and I had two each in a standard hot dog roll. The sausages were lovely. They were filled with beautiful cheese and bacon flavours. Dave is now investigating where we can buy Cornish Cove cheese from!
The sausages were lovely and meaty with a slight saltiness from the bacon and a really moreish quality. Dave even had some the next day cold in sandwiches and he really enjoyed them. One of our favourite things about barbecues is the leftovers!
The Marks and Spencer Barbecue Ribs were amazing. We love ribs and often cook them in the slow cooker. These barbecue ribs are just as tender and the meat falls straight off the bone. The sauce has a slight chilli flavour – like fajita seasoning and it really adds depth to the meal. Ribs are a firm favourite in our house but aren't something we have tried on the barbecue before. We will be buying these again in the future.
What was the chicken like?
One thing we always have at a barbecue are chicken kebab skewers of some sort. We chose the Chicken Tikka ones to review. The flavours were through the whole of the chicken. Each skewer had four chicken chunks on which are great as they are but could easily be added to wraps, pitta or a salad to create a different type of meal.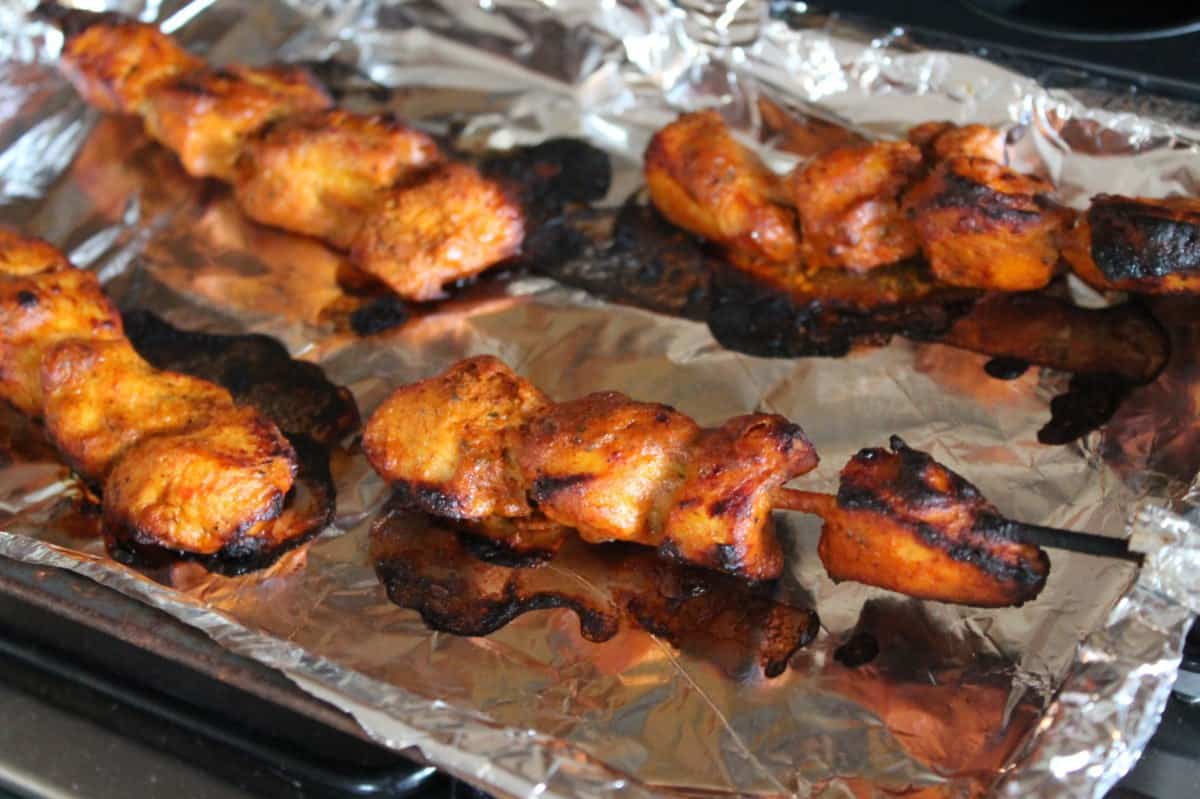 One of our favourite Marks and Spencer barbecue products was the Pork Belly Hog Roast. This comes with apple sauce and a crackling crumb which were perfect accompaniments. The pork belly was incredibly moist and tender, falling apart when it was sliced into and really full of flavour.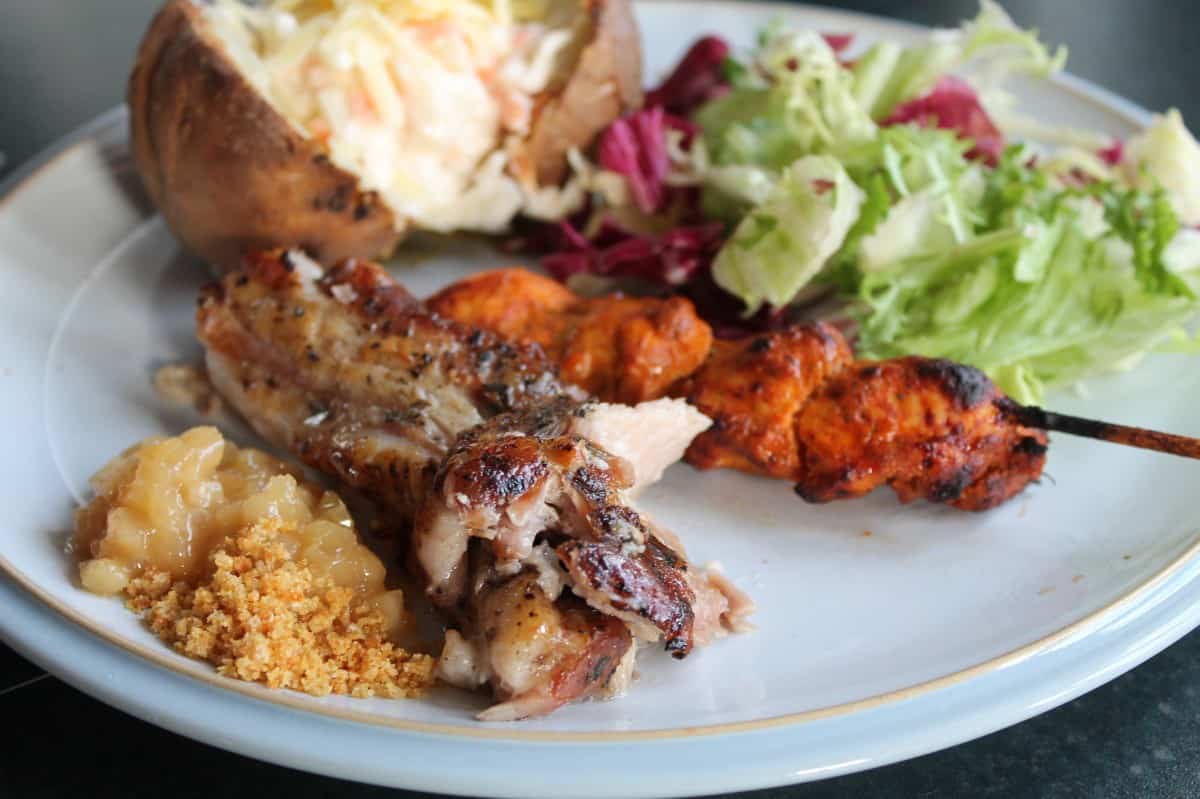 What are M&S Food burgers like?
You can't have any barbecue without burgers and we loved the ones from Marks and Spencer. We went for pretty classic beef burgers and weren't disappointed with the meaty flavours and great texture. You can tell they are a quality product and were great with relish, cheese an a soft bap.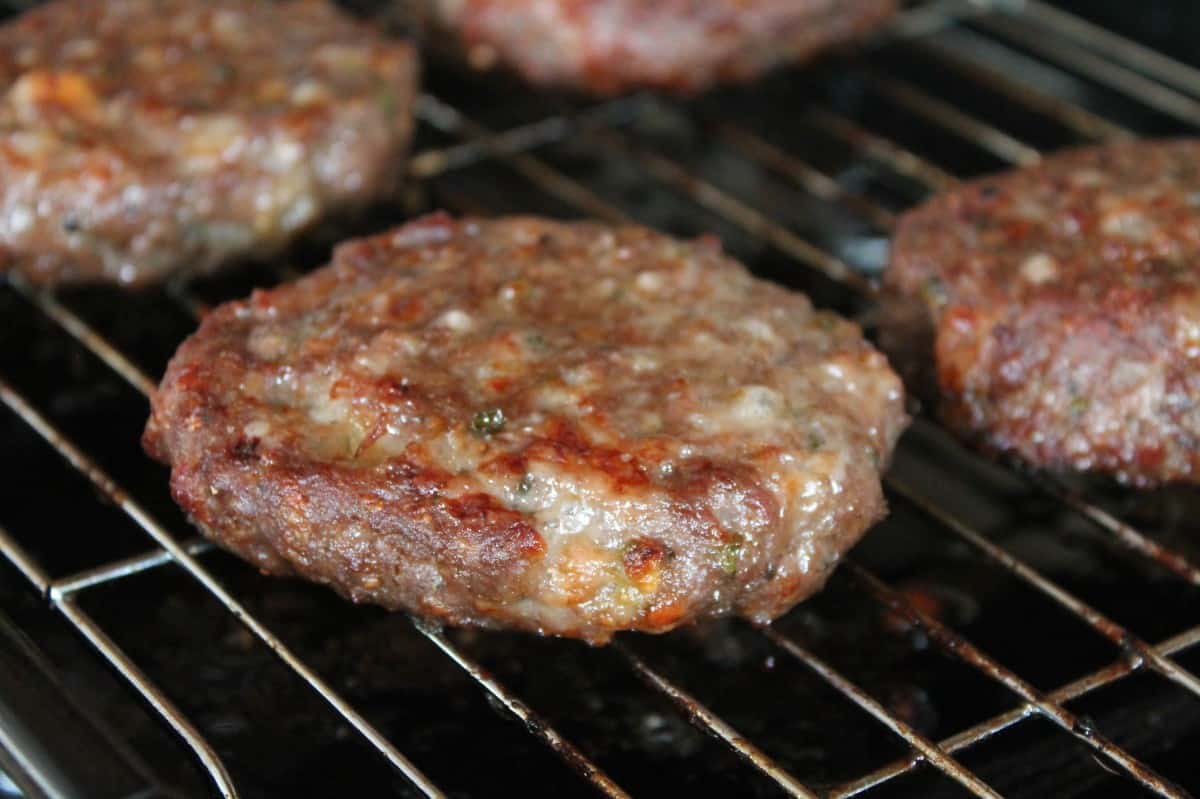 Lastly, we enjoyed a rack of lamb ribs complete with a minty glaze. These were something we haven't had before – on or off a barbecue. The meat literally fell off the bones and the flavours were lovely throughout the meat. I love lamb and being able to enjoy it like this, straight from the barbecue is fantastic and something I'll be trying again.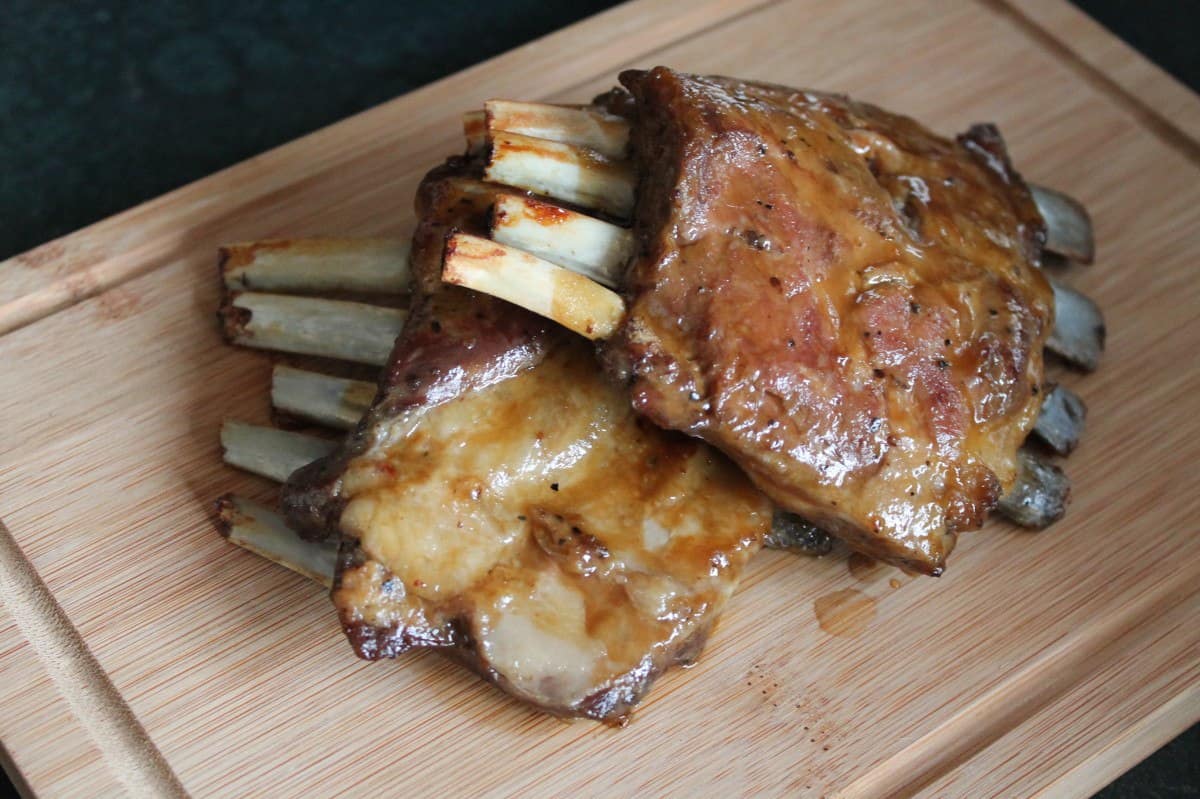 What were our overall thoughts of the M and S BBQ Food Range?
Overall we loved the Marks and Spencer barbecue range. We can't wait to try more of it over the course of the summer – especially the pulled pork and hoisin duck – and make the most of the Marks and Spencer 3 for 10 meat offer too. There are products to suit every appetite and taste – as well as plenty of vegetarian and gluten free options too. If you're having a barbecue this summer definitely try Marks and Spencer for the food, you won't be disappointed.
Each year M&S also have their Summer Beauty Box in the shop, worth £110 for just £15 when you spend £40. You can find out more here plus they also have fantastic food boxes – including a meat pack perfect for the barbecue!