Disclosure: We were sent the featured products for the purpose of this post however all opinions are my own.
This post contains affiliate links and I may receive commission if you visit a link and buy something. Purchasing via an affiliate link doesn't cost you any extra, and I only recommend products and services I trust.
I think most people would admit that ironing is not top of their list of favourite things to do. It's not a hobby or pastime, but a chore that just needs to be done – hopefully as quickly and easily as possible.
To help tackle our mammoth ironing pile Beko sent us their new Steam Station Steam Generator Iron. Due to Dave having so much uniform for work we have always had a steam generator iron but they have always been really big and heavy – Beko's Steam Station couldn't have been more streamlined in comparison.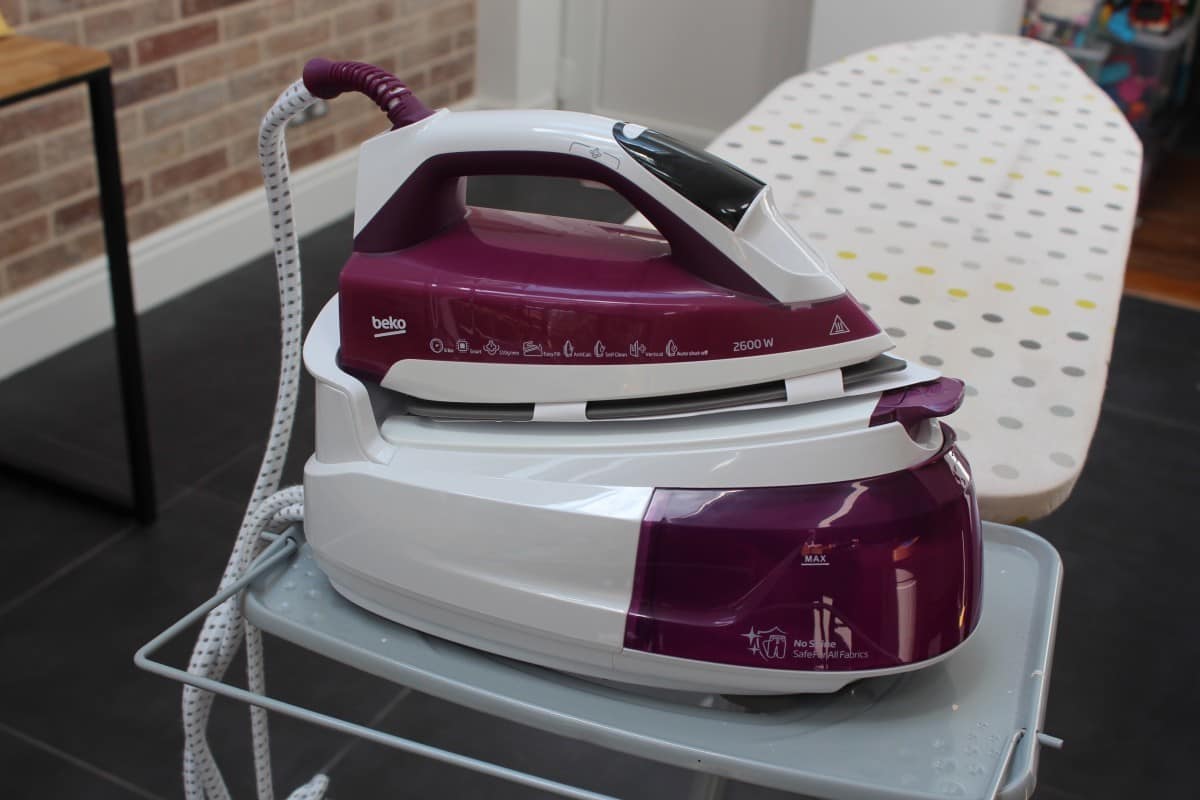 The Steam Station is so simple to use, with a main water tank and a traditional iron that is nice to hold and a good weight – not too heavy that it's uncomfortable but heavy enough to get the job done. But, the most exciting thing about this iron is that it has a smart mode, choosing the right temperature and intensity for whatever you're ironing. Now, for someone that hates ironing this is a pretty amazing feature and something that definitely sets the Beko Steam Station apart from other irons.
In all honesty, I don't iron in our house – it's Dave's job – but he really liked using the Steam Station and it made light work of our never ending stream of family ironing. But, as well as having a shiny new, easy to use ironing, there are also some ironing hacks that we swear by to make ironing an easier job – and not one we always dread to do.
Here are our top ironing hacks:
Wash in smaller loads – If we wash fewer clothes at once everything comes out less creased, making it so much easier to iron. We still do a full load each time, we just make sure we don't overfill the washing machine.
Empty the washing machine as soon as possible – Washing that's left sitting in the washing machine or a basket for ages before hanging out to dry will always be more creased. If you take it out and hang it out as soon as possible it will make ironing so much easier.
Shake it out – We always make sure we shake out any clothes when we're hanging them on the line, pulling sleeves and legs through the right way. This limits the amount of creases and lets as many creases fall out whilst drying as possible.
Dry on hangers – You can dry quite a lot of washing on hangers to stop more creases being created and to let as many creases as possible fall out whilst drying – rather than have the washing folded over a line and pegged in place.
Buy clothes that don't need ironing – Yep, we buy so many clothes because we know we won't need to iron them! We really only need to iron Dave's work uniform, LP's school uniform and a few other things but we steer clear of easily creased fabric!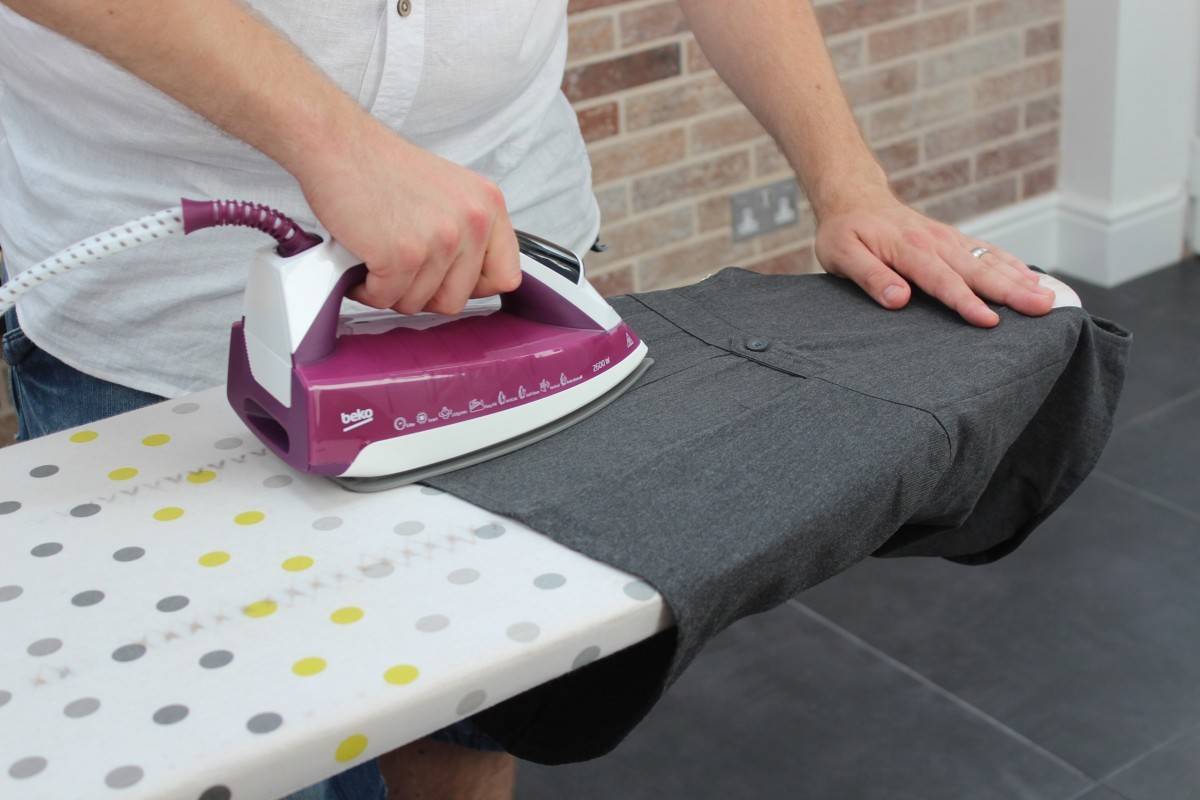 Do you have any ironing hacks? If you have any top tips to make our ironing even easier then I would love to hear them. But the Beko Steam Station is making ironing so much easier with it's digital display, smart mode and continuous steam. There's not much more we could ask for when it comes to an iron – unless it could do the ironing for us too! But, aside from that, the Beko Steam Station ticks every box.
The Beko Steam Station has an RRP of just £69 and you can find out more here.