Disclosure: We were sent the featured products for the purpose of this post however all opinions are my own.
Last Christmas wasn't the greatest – with our extension underway, dust everywhere and a three week hold up on the building work over Christmas. So this year everything is about Christmas and as we now have a bigger house we decided to get a second Christmas tree for the extension.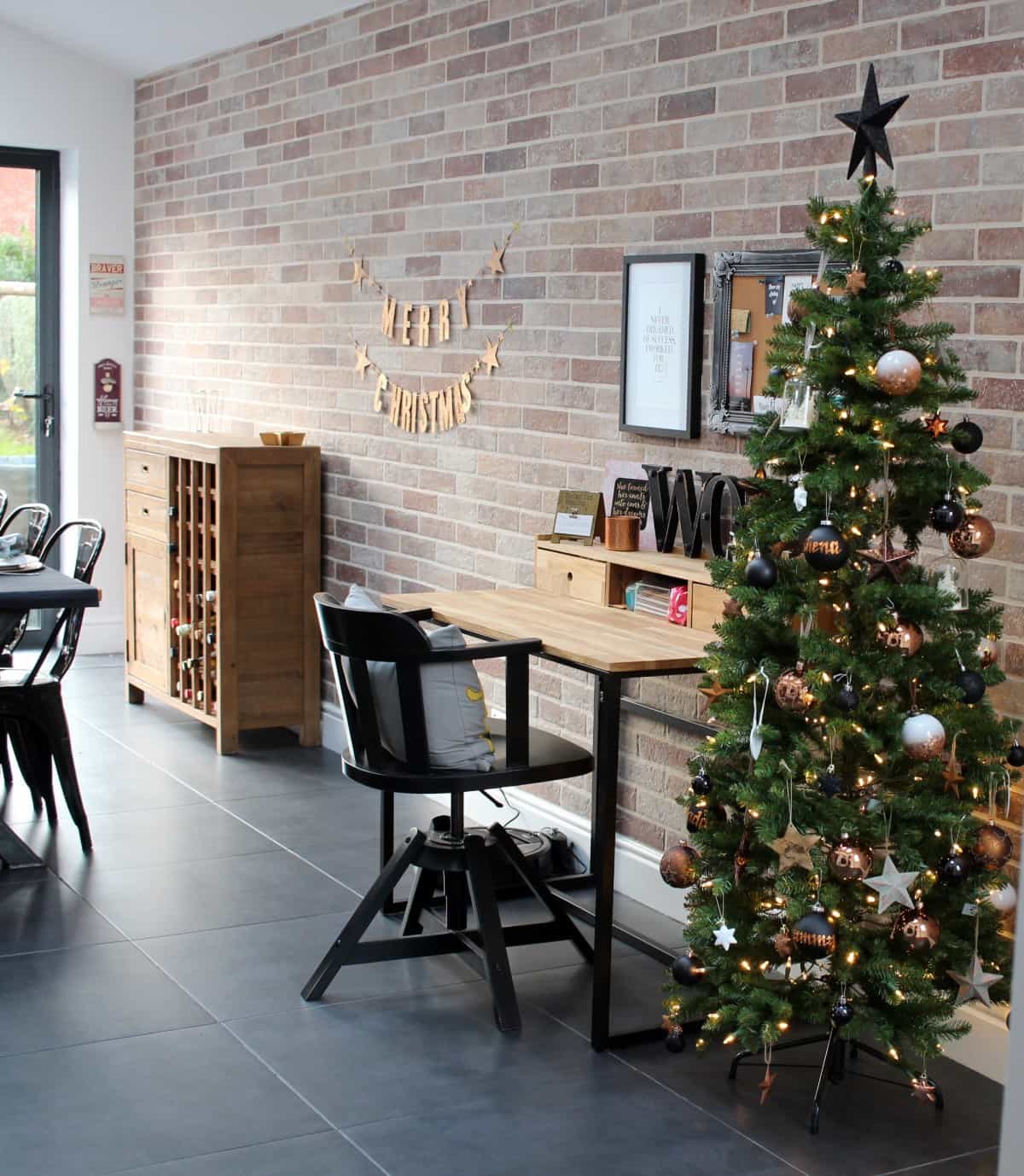 Our tree is a slim style one, making a statement but not taking up too much space and it fits perfectly next to my desk. It's pre-lit which means the lights are nice and evenly spaced throughout the tree and you don't have to mess about trailing wires all over the tree either – it really speeds up decorating time.
At 6ft tall the tree is perfect for the space and has so much room for decorations too. Our extension has a copper and black theme, to fit in with the brick wall and give a bit of an industrial vibe, so we thought we'd continue that theme with the Christmas decorations too.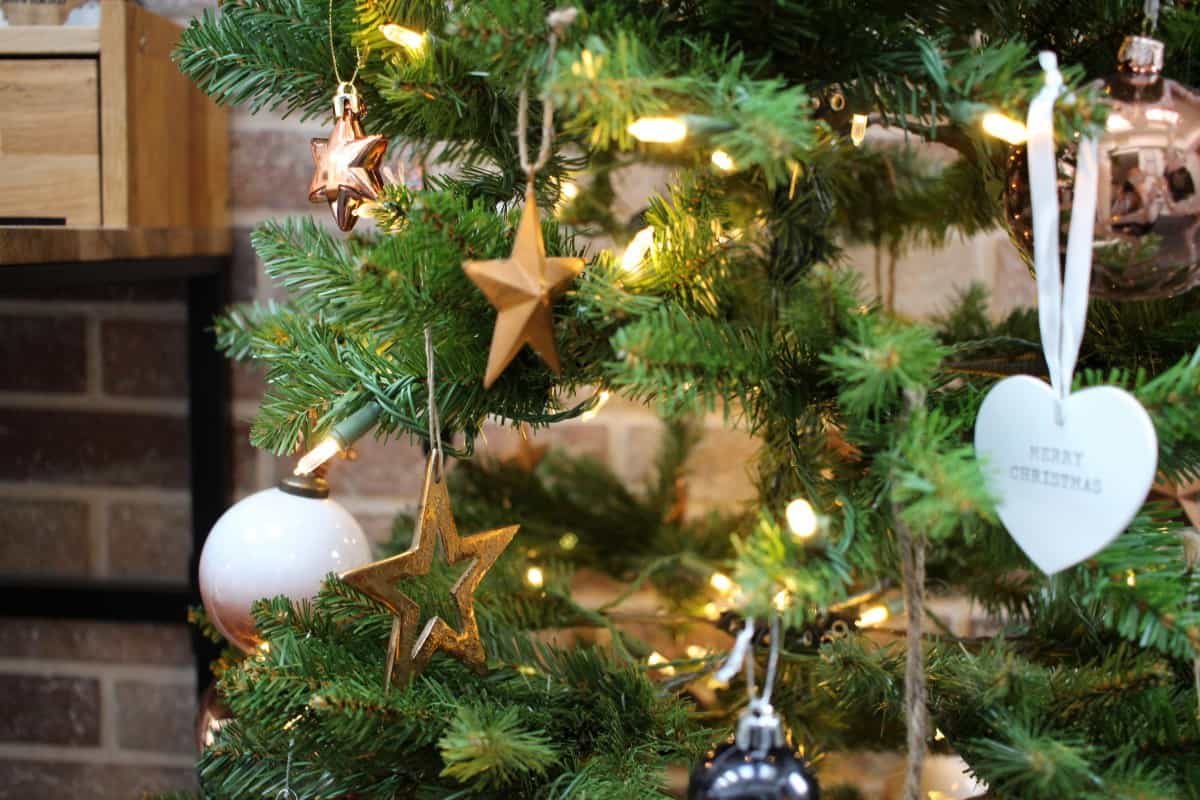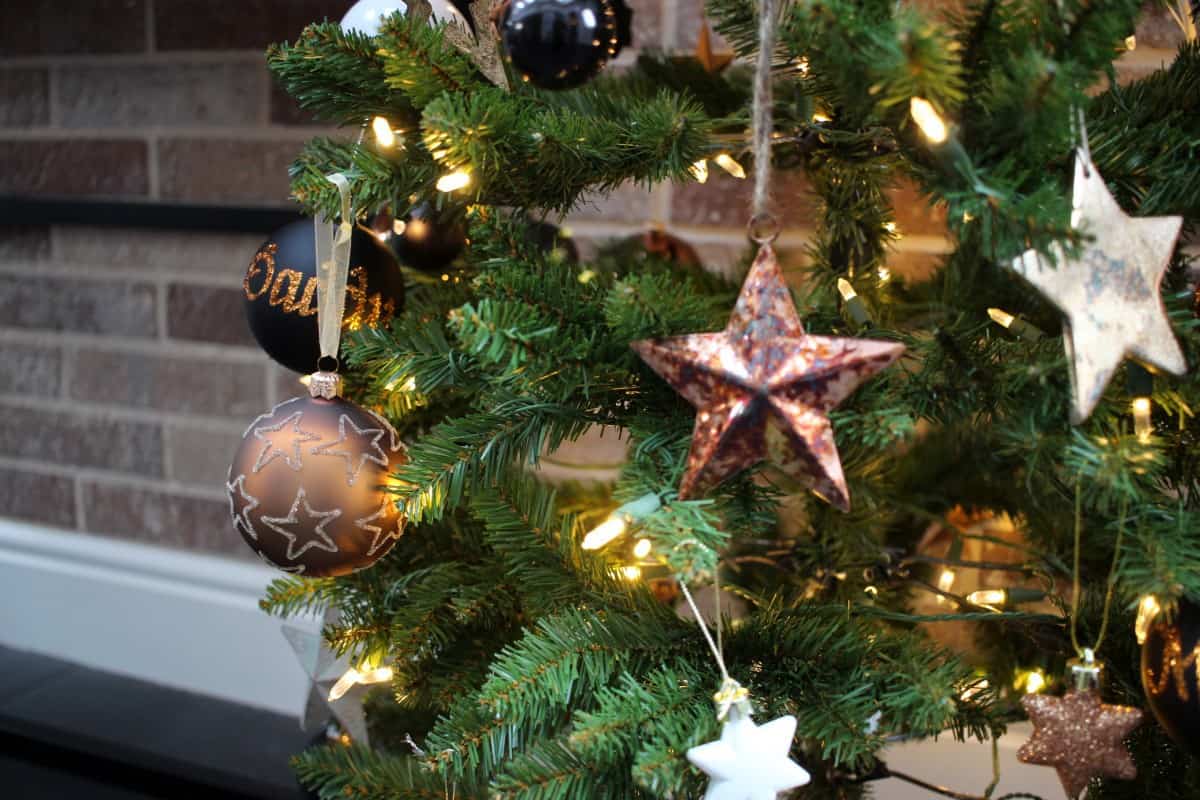 Most of our decorations this year are from Cox & Cox – where we have actually bought other pieces for our extension from too due to their style being just what we wanted for the room. They have a great range of Christmas decorations and so many copper and rustic pieces that work perfectly with our theme.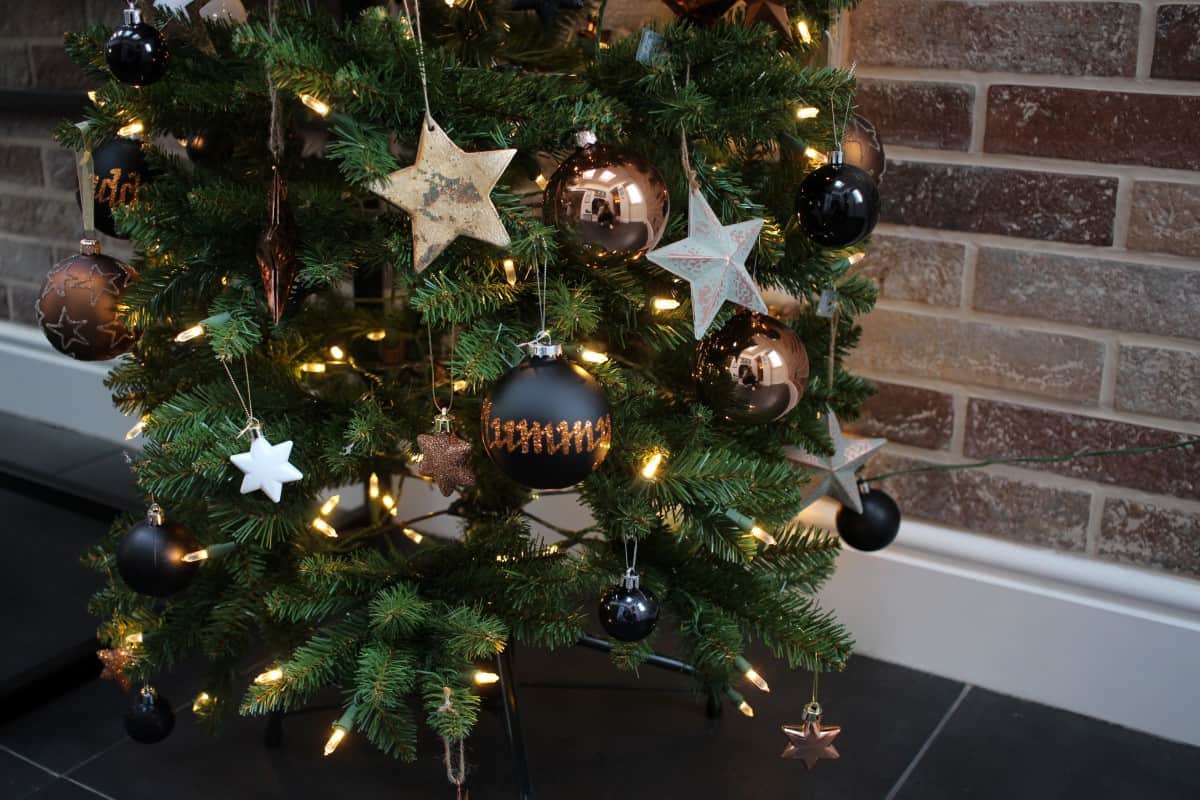 So many of our baubles are large glass ones that come in packs of six to space so nicely around the tree. But we also have so many star decorations – chunky metal stars as well as rustic metal stars and even a metal reindeer.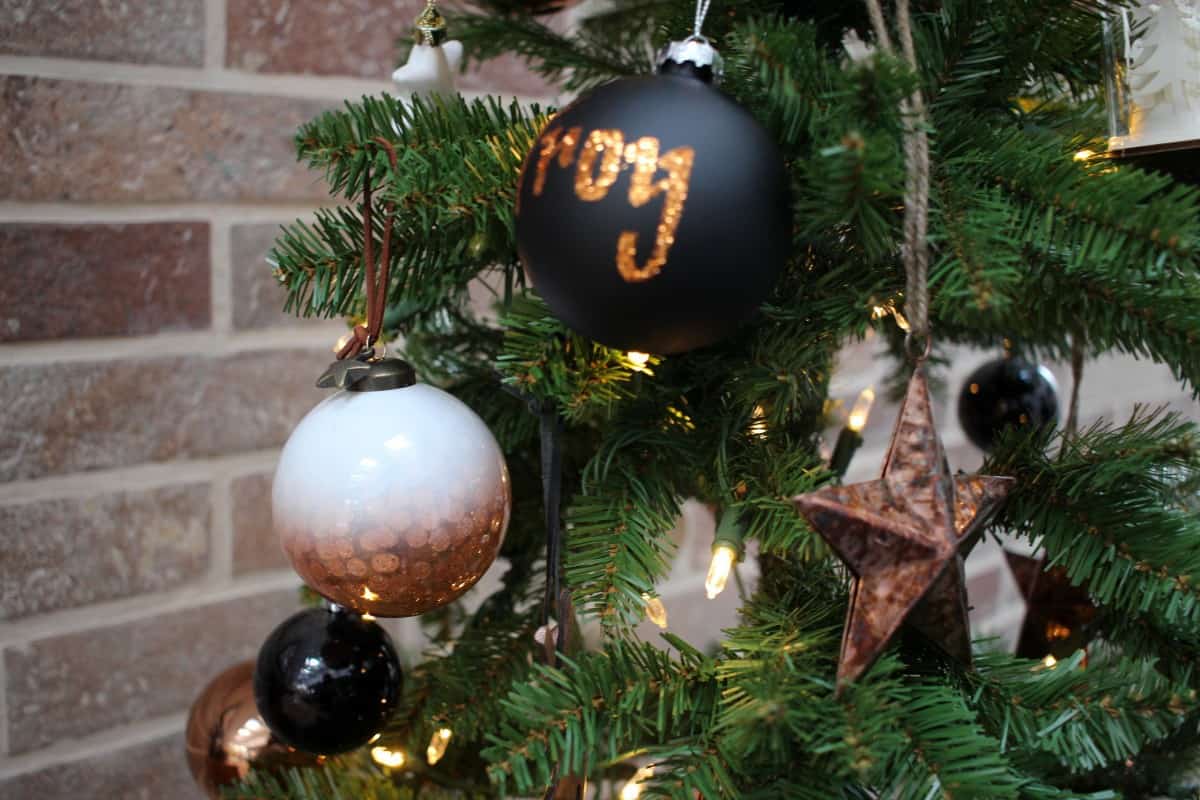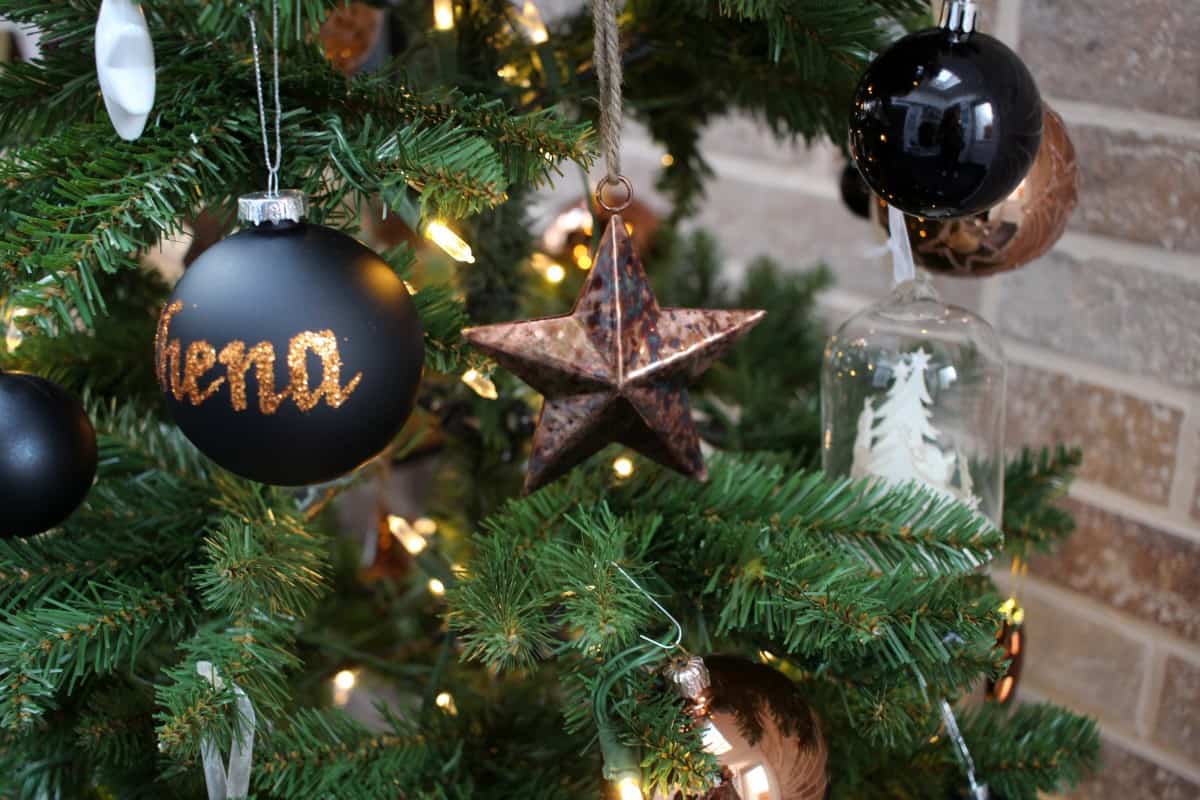 I thought that finding copper and black decorations would be so difficult but it was actually pretty easy. With most of the tree filled with Cox and Cox we also had a couple of statement pieces from Amara's Hideaway range. We then filled the gaps with plain black baubles and personalised ones too.
We also have a Merry Christmas garland on the wall and matching table decor for Christmas. The tree and decorations fit so well with our extension and now we feel so ready for the festive season – whatever room we are in at home.