Disclosure: We were sent the featured products for the purpose of this post however all opinions are my own.
This post contains affiliate links and I may receive commission if you visit a link and buy something. Purchasing via an affiliate link doesn't cost you any extra, and I only recommend products and services I trust.
Last year I reviewed the Lumie Bodyclock Active 250 which completely changed the way that I woke up each morning. But, a year later and Lumie have many new products on the market and they sent me their latest model, the Lumie Bodyclock LUXE 700 to try out to see how far Lumie have come in a  year.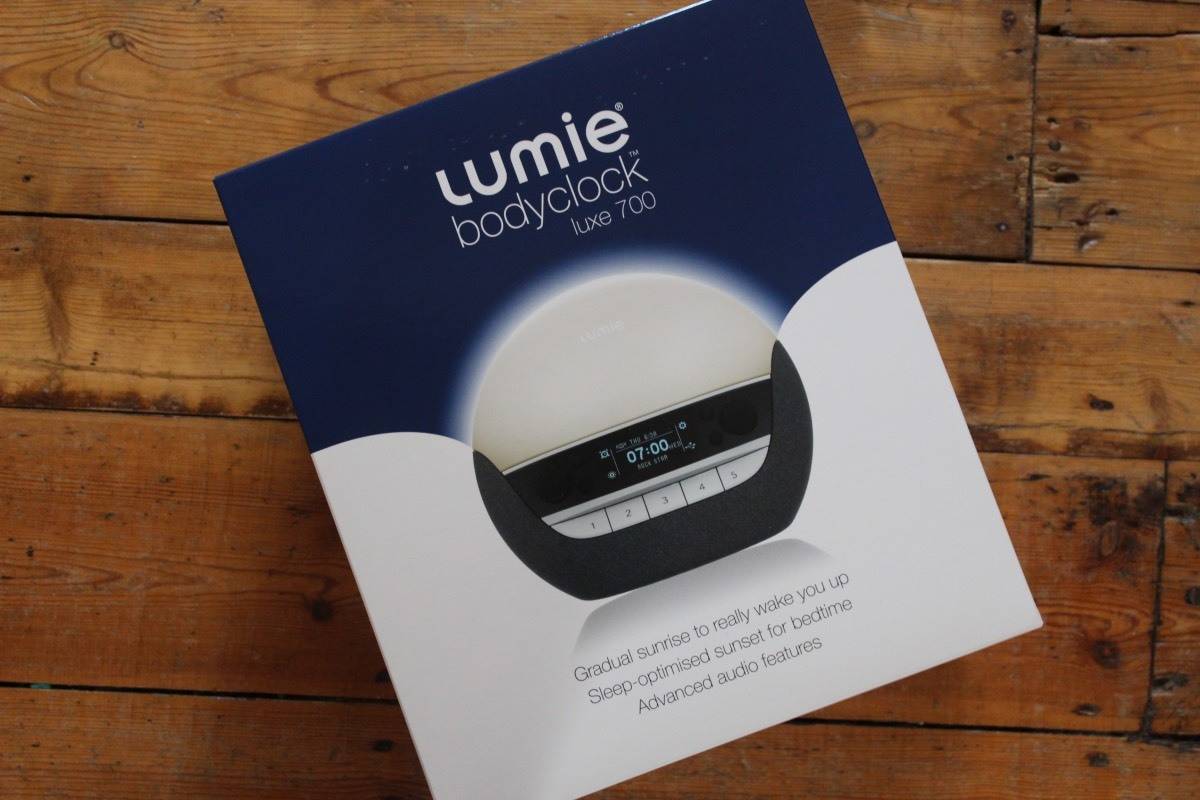 The Lumie Bodyclock LUXE 700 is the perfect bedside companion but it is so much more than an alarm clock. The light works by feeling just like sunrise, so you can wake naturally each morning. This has helped my mood, as I wake easier in the morning, and it's really helped my body clock too.
I now use the light to wind down each evening, using the sunset feature whilst I read a book and relax. Then, overnight, there's a blue light feature that works as a low nightlight and also creates the perfect ambience to drift off to sleep.
One of my favourite uses for the Bodyclock LUXE 700 is music. It has really good quality built in speakers and the ability to stream music or the radio through bluetooth but it also has an USB input for access to more music files or just to charge your phone by your bed whilst you sleep – and free up a plug socket.
When it comes to waking up in the morning, if you don't want to rely purely on the sunrise light on the Bodyclock LUXE 700, there are twenty different sounds that you can wake up by – or that can help you drift to sleep, depending on the sound. These are all things like birds, water noises or the weather and are all pretty relaxing.
You can program the alarm for 7 days, setting your wake up times depending on work, school or weekends and if you have the same pattern each week this means you won't have to be constantly setting an alarm each night – one less thing to do, giving you more time to unwind.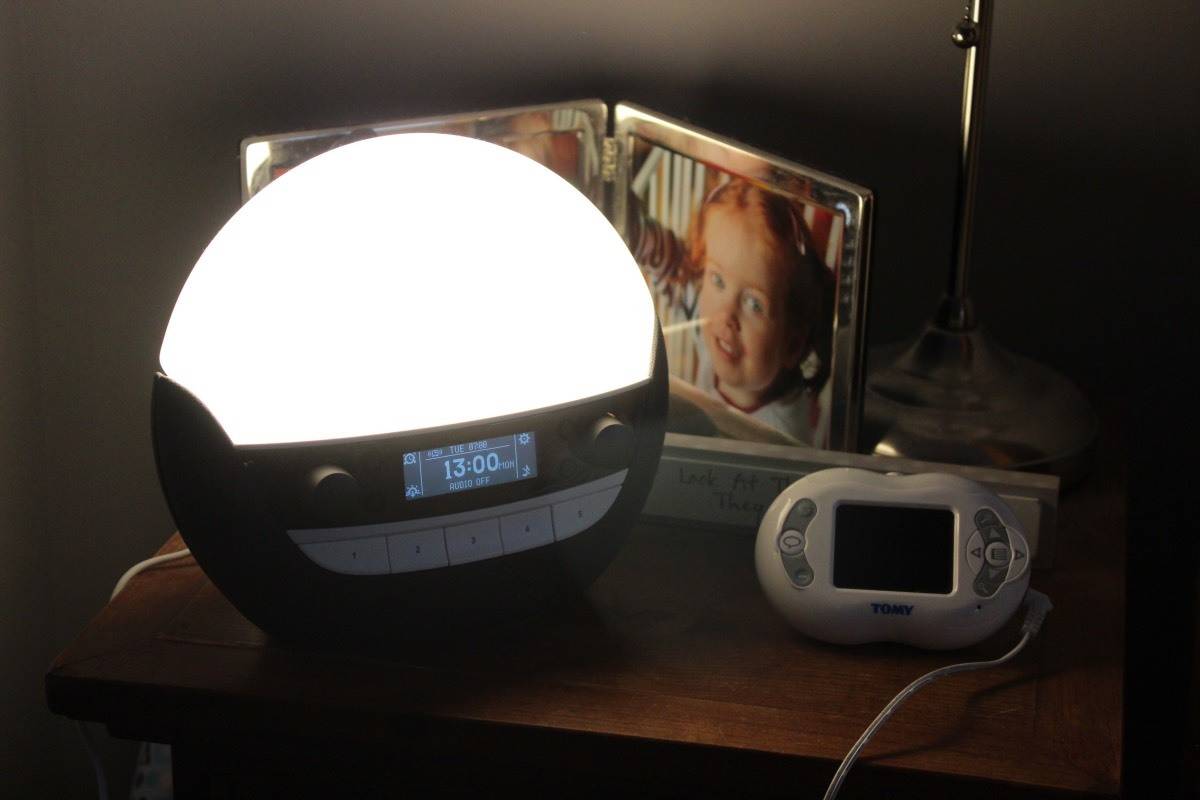 The Bodyclock LUXE 700 is mains powered so you won't have to worry about constantly replacing batteries and comes with both a UK and EU plug adapters. We've found the Bodyclock LUXE 700 easy to set up, intuitive to use and a great addition to our morning and evening routine, helping us to wake up more easily and end the day in the most relaxed way possible. It's a great way of beating those winter blues and making us feel more alive and energised throughout the day.
The Lumie Bodyclock LUXE 700 has an RRP of £170.00