Just before Little Man was born we decorated our spare room and made it into LP's Big Girl Bedroom. She went from her cot into a single bed and has loved her room ever since although I had started to have niggles with the room.
LP didn't have a huge amount of floor space to play or room to store her toys and each time a Birthday or Christmas came round we found it harder to fit everything into her room. Because of this I have been planning a bedroom update for her for the last few months and had decided to invest in a cabin bed for her to give her extra room to play underneath.
We found the perfect bed on eBay and as always I placed my highest bid and forgot about it. The bed was the exact same M&S bed that we had got for LP nearly two years ago except for it being the cabin bed version and I loved it from the moment I saw it. Thankfully, I 'won' the auction and got LP's bed for a bargain price. Dave then hired a van and collected the bed before we put LP's new room together between us.
LP's bed used to go under the window but the new cabin bed wouldn't fit that way so we planned on moving the furniture around to make everything fit. The bed and wardrobe switched places and the bed came with two cupboards that are under the bed for now but long term they will go into Little Man's bedroom when we decorate it in the next few months.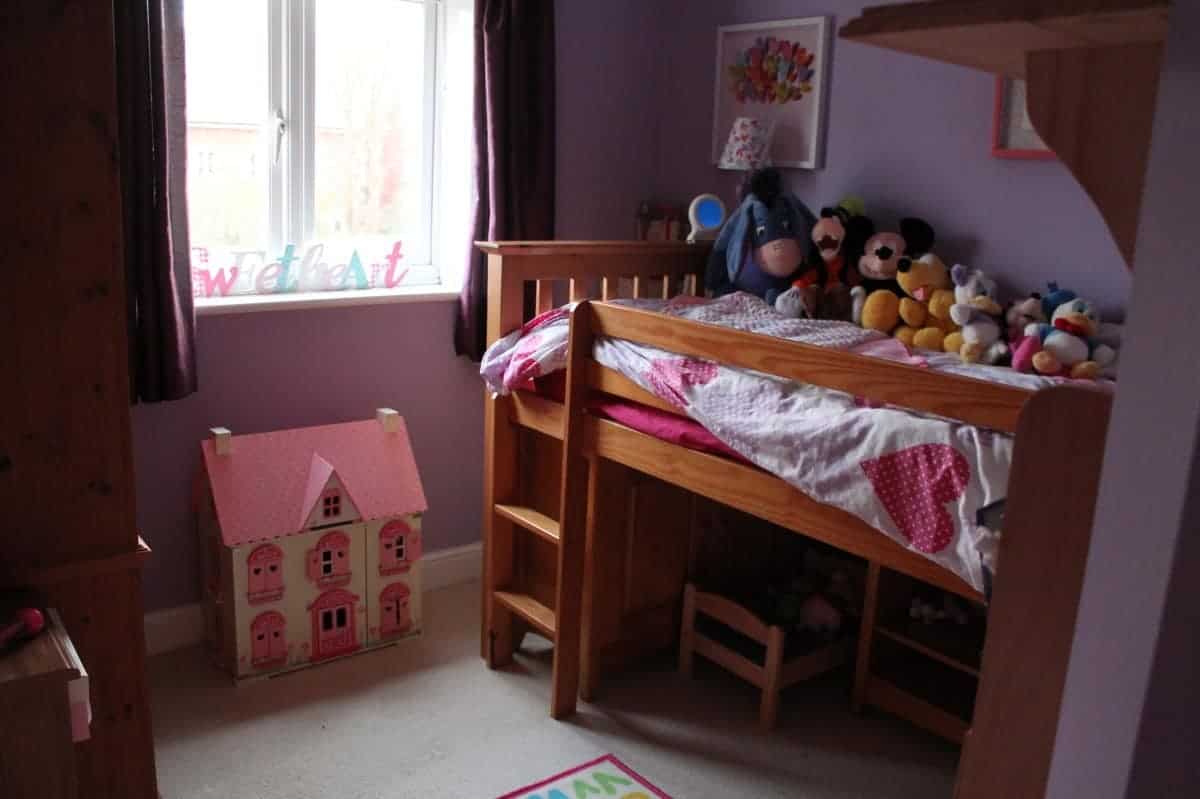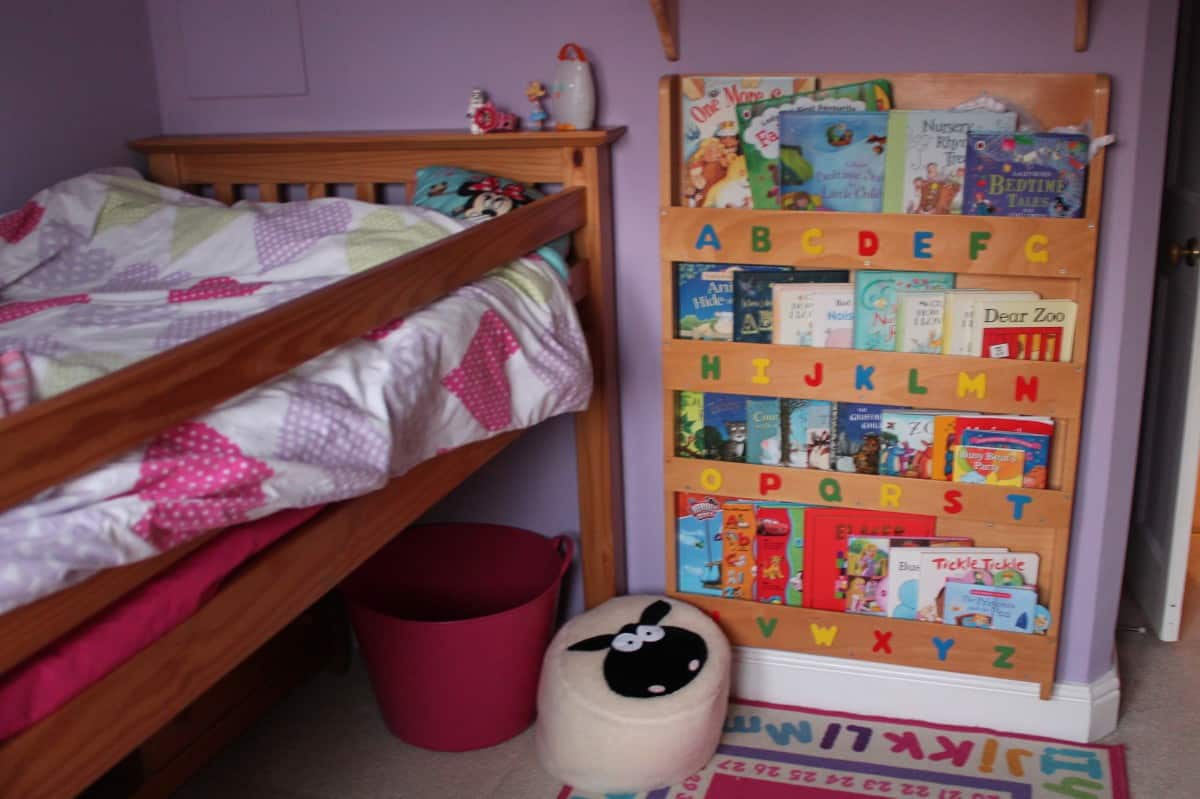 All of LP's things fit perfectly in the room with her collection of Disney 'friends' on the bed, her lamp and Gro-Clock at the foot of the bed and her most special things kept above her pillow on the bed frame.
LP then has her bookshelf full of books with shelves above for more precious things and now a few books that she can reach from her bed. These shelves have a couple of special trinkets from when she was born as well as more special cuddly toys that she can have as she gets older.
I love her new room and she announced that it was beautiful and amazing the first time she saw it. She loves climbing into bed, has slept well from the start and loves climbing out in the morning. I now can't wait to get Little Man's room sorted so LP can have all the floor space free under the bed to play!