Some of the items featured in this post were provided for us to feature. I've added a * next to those items for reference.
This week has been full of sorting, planning, packing and being just so incredibly busy. We have so much going on at the moment – this weekend will be spent on a Royal Caribbean cruise ship and then it's full steam ahead to Little Man's second Birthday and a huge loft that needs emptying ready for building work and decorating. But although busy it has been a lovely week and once again I am linking up with Morgana for another #LittleLoves. Here are a few of the things I've been loving this week…
Read
For once I have something that isn't blog posts – although I do love reading blogs. This week I have been reading paint brochures and looking on Pinterest for example colours in period properties. I have our lounge, hallway and Little Man's bedroom to pick colours for. Watch this space!
But I can't forget about the blogs! Jocelyn wrote a great post with Tips for Instagram that had a tip from me and a lot of other bloggers included. Do you like Instagram? Are you trying to find ways to boost follower numbers or interaction? This post could really help.
The royal baby's birth is imminent and Beth has written a list of great questions to Kate Middleton. Just you try and get through them without laughing. A lovely light hearted read.
My lovely friend Lauren had her gorgeous little boy at the end of March and she wrote about her c-section as such a positive and natural experience. It's a great read and for anyone planning a c-section, or just pregnant with no idea what will happen it would be worth a read. Lovely post! I also have to say, again, welcome to the world Arlo!
Watched
Dave and I are still working our way through Back in Time for Dinner and will be sad to see it end next week. Other than that we are planning on watching X-Files from the start and carrying on with our Harry Potter movie session. I'll keep you updated on that!
Wore
Mostly this week I have been wearing hoodies. Lots and lots of hoodies! I used to live in hoodies but found them a bit restrictive when I was breastfeeding so put them away in the loft. Over three years later and I came across them during our clear out and I love them again! There is nothing comfier than a hoodie.
Heard
Little Man's vocabulary is blossoming so much. This week I have heard him say 'outside' constantly where he just wants to be in the garden and isn't completely happy anywhere else. He's also putting words together and says 'me too' in response to anything where he wants to come too, wants to eat something as well or wants to play/watch something.
Made
LP and I have been making some Baker Ross crafts this week in the afternoons whilst Little Man sleeps. Check out her elephant mask! I *may* have helped colour it in…. and I quite enjoyed it, I might have to get one of those adult colouring books.
and lastly…
We're off on our first cruise tomorrow! Follow #AnthemoftheSeas to see what we get up to and I'll try not to rave about it too much this time next week!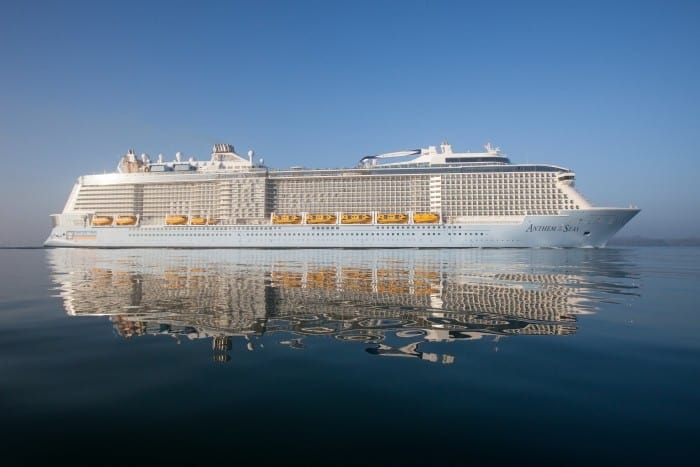 Have a lovely weekend everyone 🙂