This week has gone so quickly! I know I say that pretty much every week but life is so busy at the moment that each week seems so much quicker than the next. We have a really busy May coming up – but we can't complain, it's all pretty exciting!
I'm linking up with Morgana again this week with a few of the things I have been loving over the last few days.
Read
Space in Your Case have got a new feature where they are sharing all of your travel photos! It's such a great idea for a feature and is totally in keeping with their blog. I love it! Take a look at this post and go tag #Spaceinyourcase on any travel photos!
Sally wrote about co-parenting and it really hit home with me. My Mum has been married – and divorced – three times, a child with each marriage. The men have also been married multiple times, or at least in serious relationships that have produced other children. The one things each of these relationships has in common is that they have never been able to successfully co-parent after the divorce/separation and it's something I will always feel sad about – my teenage years, and even life now, would have been so much easier if my parents could have learnt to be in the same room, communicate and be in each other's lives after their divorce. The alternative, that we all lived through, was so hard – and such a mess! I wish more divorces could end up as amicable and good willed as Sally's.
Watched
I have mainly been catching up with Hollyoaks this week and have watched more of Awkward – oh I love an American teen drama, I secretly wish I were 17 again! Not very exciting this week but as Hubby and I haven't had an evening together yet it's been hard to watch any of 'our' shows together.
Wore
I went shopping with my lovely friend Sarah last week and she introduced me to a whole new wardrobe. One of the things I bought were these trousers that I have been wearing constantly. They're lightweight and comfy, feeling just like pyjama bottoms but ones you're allowed to wear out the house – I love them!


I also bought a new hoodie from Primark that I have pretty much lived in. It was £3 and an absolute bargain – i think I've had my money's worth already!
Heard
Mainly to Little Man chatting away again. He has learnt so many new words, knows some colours and even tries to count. He is growing far too fast! On the way home from dropping LP at preschool the other day he said blue repeatedly and tried to touch the sky – he is just so cute!
Made
I had another weekend of baking and made some jammy lattice pastries and also a pretty lovely Peanut Butter Cup Blondie! A pretty productive week of baking for me! The next few days I will be practicing cupcakes ready for Little Man's Birthday next weekend.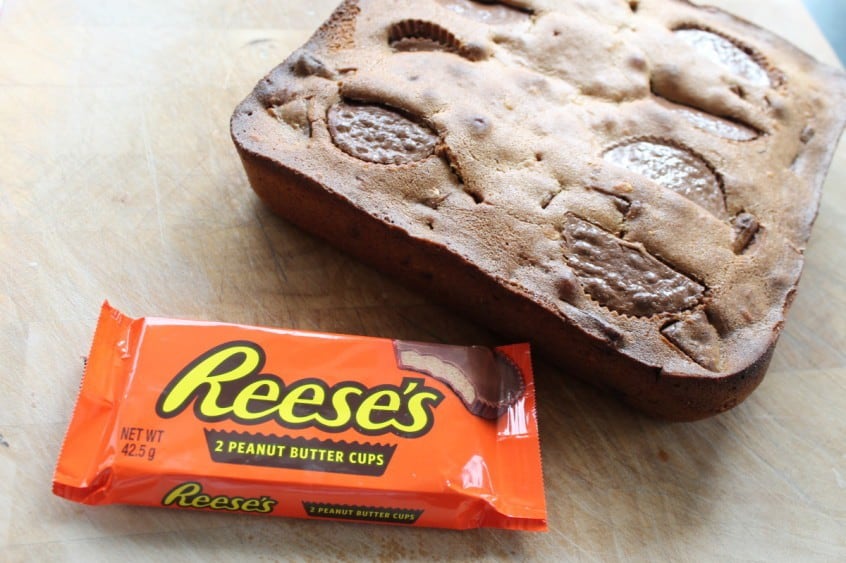 and lastly…
If you read my blog regularly you may have seen another post I wrote today. I've been keeping a little secret that is well and truly out today in the form of Eat Your Heart Out, our new collaborative food blog. I am hugely excited to be starting something so exciting with two great friends of mine and we're hoping that it'll be a a place we can really talk about all things food.
So there you have it, a lovely week with some news at the end! I hope you've all had a great week and have a lovely weekend.