Another week and another #LittleLoves. This has been a weird week for me really as I spent last weekend in Manchester with my lovely chums and I haven't had a day at work at all this week because of Hubby's shifts – it's my first day back today and then I'm playing catch up next week. So, here are my #LittleLoves for a weekend away, not going to work, complete unordinary week…
Read
This week I have actually started reading a real life book – with pages and a cover and everything! My lovely friend Jo lent me Gone Girl and I can't put it down. Nearly at the end at looking forward to finding out who, what, where! I'll let you know what I thought of it when I'm done.
I've also got a new favourite children's book – Julia Donaldson – Zog. Love the rhyming, love the dragons. Such a great book and if you're looking for something new to read it's a great length for a bedtime story.
On the blog front, Brummy Mummy of 2 wrote a great post about second babies. Did your second child have a baby book? Nope, mine didn't either! Apart from that, I have read a lot of blog posts this week but haven't remembered to jot any down, but then again, I did start reading a book so all is forgiven!
Watched
Our baby monitor mostly. Little Man has been sick the last couple of nights and I can't help but check the monitor constantly to make sure he's ok.
I've also had a few nights of catching up with Hollyoaks – I feel all the storylines coming to a head fairly soon. Hubby and I watched Undateables again. It was a great catch up one to find out how the previous people on the show are a few years later. Most are loved up! Yay! We've also started Season 2 of Game of Thrones. Far too much nudity and naughties but quite good underlying storylines.
Wore
Joggers and jumpers mainly. Lazy days at home. I've also put leggings on a couple of times when I've left the house but that's about it. Nothing exciting on the wearing front this week. But I did buy the children bargain Elf Outfits for next Christmas. Oh yes, it's January and I'm buying Elf Outfits. I am one of those people. They cost £4 each and come with matching tee and hat. I couldn't resist! The photos are going to be all kinds of awesome.
Heard
Ed Sheeran. I am a little bit in love with his Thinking Out Loud song and can't ever hear it enough. If I was getting married now it would be a definite contender for a first dance song.
Made
Scones! I wanted to update some of the photos on my old recipe posts and so made Sultana Scones to freshen that post up a bit. They were lovely and I haven't made them in such a long time.
and lastly…
The kids and I have tried to fit in as much playing as possible this week with a playdate at a friend's house – LP loves her chum Ben and they always end up playing iPad together. We don't have one so it's such a novelty for her.
We also went to the park but it started snowing after about half an hour. Fun whilst it lasted though!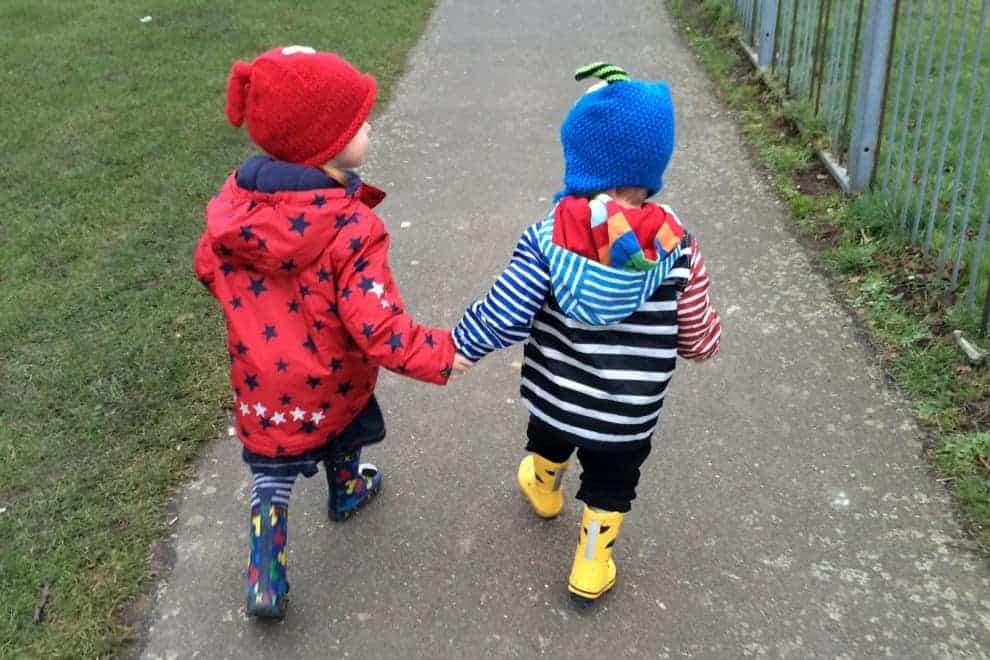 What have you been up to this week?