This week has been anything but an ordinary one although for the children it was the same as most other weeks – except I flew to Manchester for a girly weekend and left the children home with Daddy – they had a great time!
The week was full of work, preschool, playing and even a play date with the lovely Amy from 2 Boys 1 Mum. We had a really full and enjoyable week and we were sent a box of crafting goodies midweek that set the tone for our afternoons and the children's photos this week.
Little Man loves to dress up, act like his sister and where anything he can to make him into a 'big boy'. When LP and I made a pair of foam glasses he couldn't wait to put them on and sat happily watching TV wearing them after his nap.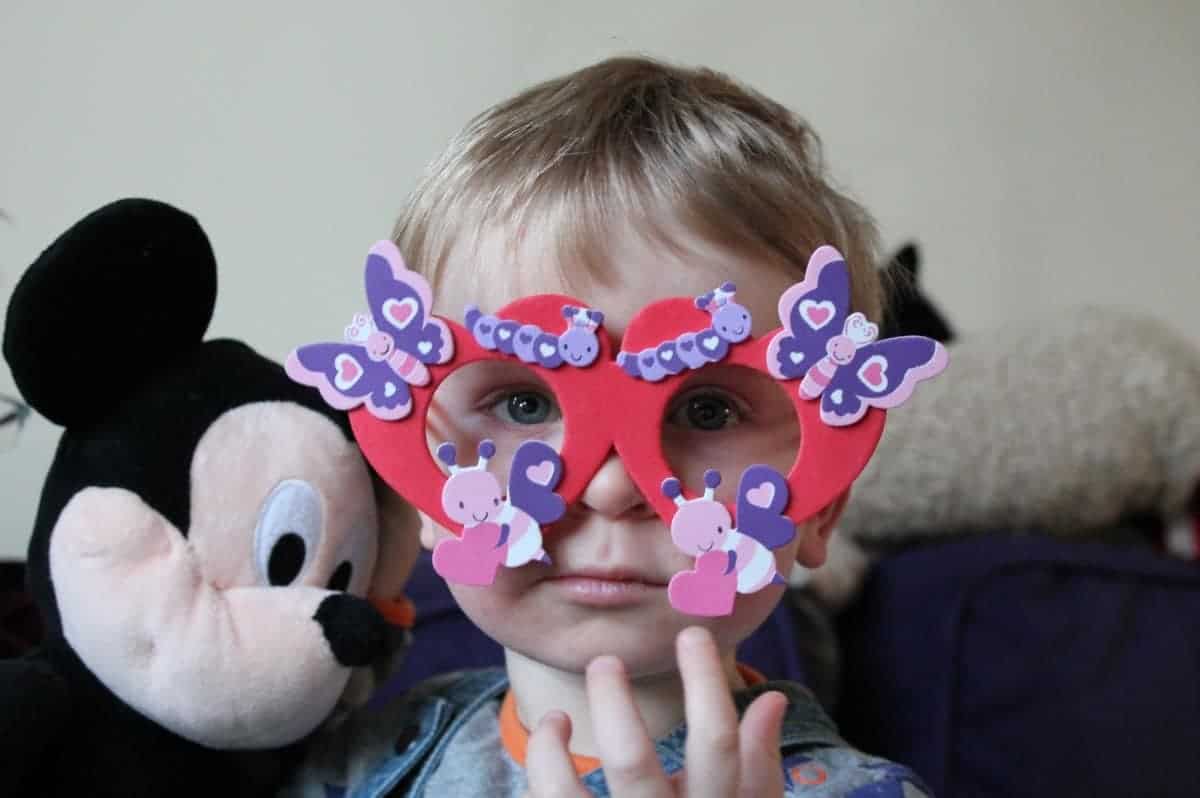 LP is really starting to get the hang of doing craft activities and loves to see the finished result whenever we make something – she loves to stick things and draw on things but can't quite grasp imagining the end result so it's always nice to see her face whether a crafting project comes together – she gets so excited it's like she has seen it for the very first time!