This week has been such a great week. Although I worked for three days, as a family we have managed to cram in so much to the rest of the week and Hubby has had a few days off work too.
Thursday was LP's 3rd Birthday and we spent the day at a local country park, followed by an ice cream treat in a local dessert parlour. We also had another visit to Legoland Windsor the day before her Birthday and had a little walk around a local Classic Car Show when I finished work on Saturday. Sunday was then LP's Birthday gathering and we did our usual garden barbecue with close friends and family. It was a lovely day and both of this week's photos were taken during her party.
LP loves to wear 'Princess clothes' – pretty dresses and 'dancing shoes' – sparkly flip flops. She has turned into such a girly little thing and loves nothing more than to sing and dance. But even wearing princess clothes and dancing shoes there is still time for a play on the slide – even princesses like to play!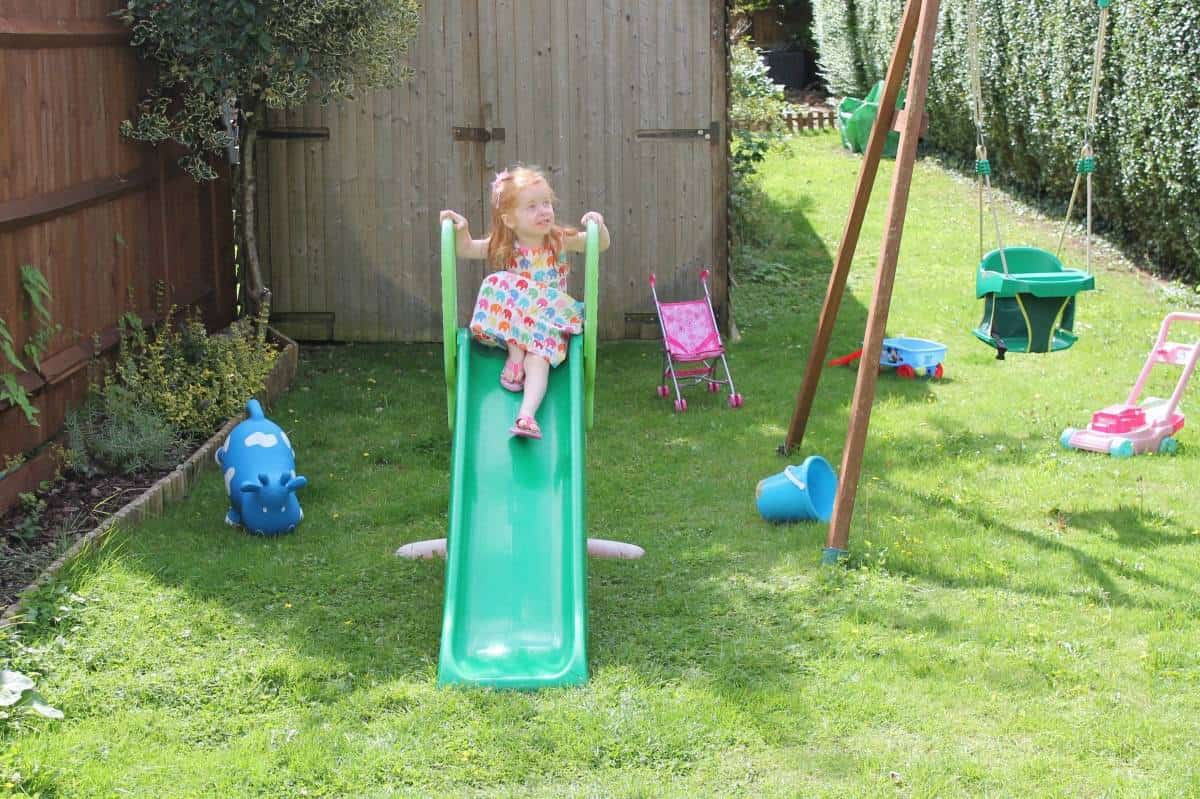 Little Man has grown up hugely this week and has started sitting on our mini table and chairs, even getting up on the chairs by himself. During our barbecue he spent as much time as he could sitting on our mini picnic bench and even climbing on top of the table at times – he is such an adventurer!
This week was packed full of quality family time, it was well planned and so special. I am definitely hoping for more weeks like this in the future!