This week has definitely been a busy one. I had four days at work, broken up with two days off in between. One of those days we spent at the London Designer Outlet and the other I was up in London with the children for a blogging event. I was quite glad to leave work yesterday and have a chance to relax with the babies!
This photo of LP is typical in our house and typical toddler behaviour – Mobile phone in one hand 'ringing' nanny. Talking into the phone and listening as if she is really part of a conversation. The other hand has a play ladle and a plastic chicken in the shape on an egg. Obviously you ladle chickens around the room, especially whilst in the middle of a very important phone call. Oh to be nearly three!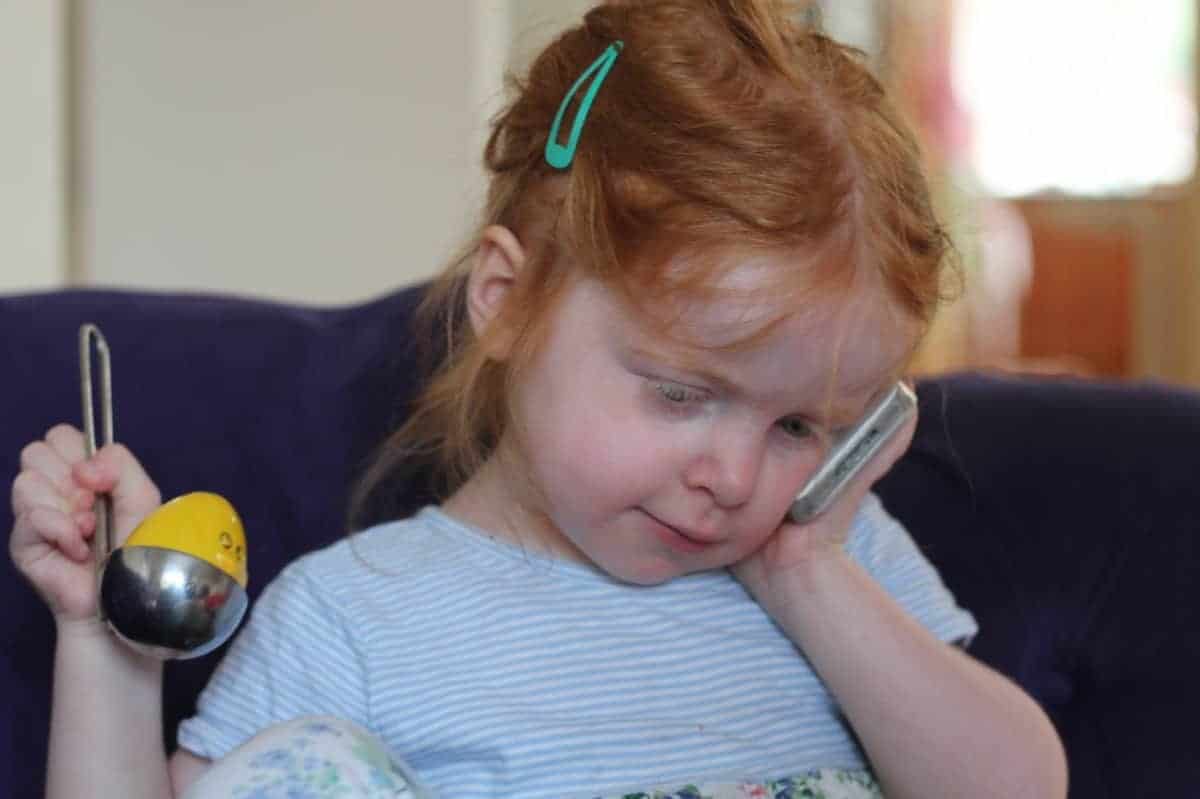 Whilst we were at the blogging event both children had their first experience of a play tunnel and LOVED it! I obviously immediately went and bought one – We don't have enough toys in our house…! But this was the best £12 ever spent and both children spent the whole of Sunday in it – Often fighting over it but also playing together, going in each end and meeting in the middle in a fit of giggles. If you don't have a play tunnel then invest in one. They are incredible fun for children!