We have had a very ordinary week this week with work, nursery and lazy afternoons. Although it has been ordinary it has been lovely and we have all enjoyed it – especially with a couple of days spent in the garden.
The weather was so nice that Little Man had a bit of a fashion show in some of his new summer outfits and even broke out his new adventuring sandals. He loved having bare legs, exposed toes and the novelty was something he really enjoyed – although I soon changed him into jeans and a long sleeved top until the weather's warmer! He's loving his sister's scooter this week and we'll eventually have to get him one of his own.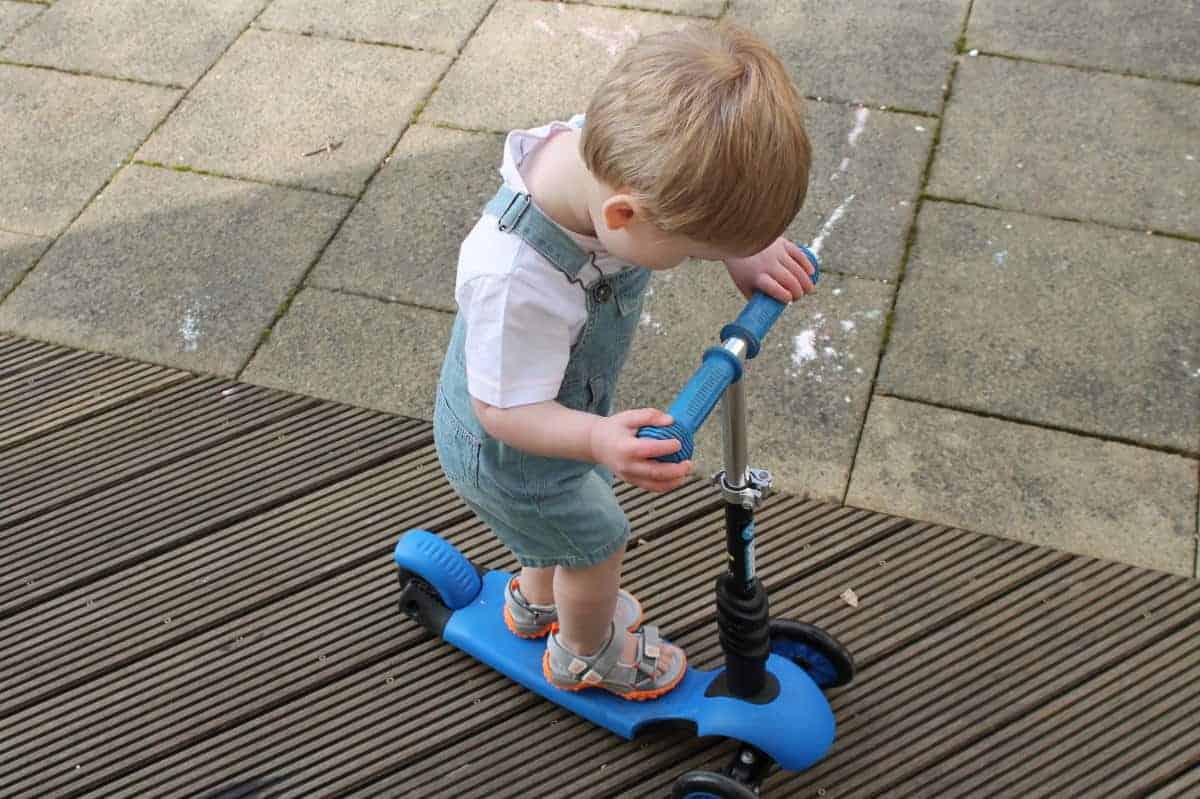 Little Man loves borrowing his sister's toys and she loves borrowing his – she's loving his new police car ride on at the moment and can't get enough of using it in the garden. We've all loved being in the garden this week – apart from a couple of rainy days.
I hope you had a lovely week too!