This week has been a lovely week. It's been full of sun and playing in the garden. Although Dave's days off fell on my working days this week we still managed to grab some time here and there as a family and we both had some quality time with the children too. This has been the start of the rest of the year for us – the start of days in the garden, getting the garden toys out, weeding and tidying up the garden and really enjoying our outside space a bit more.
This week Little Man has loved exploring outside. Last Summer he wasn't really walking much but this year he can explore, go on the slide himself and share all of LP's toys. He is loving the new found freedom he has in our garden but one of his simple pleasures is chasing our ball.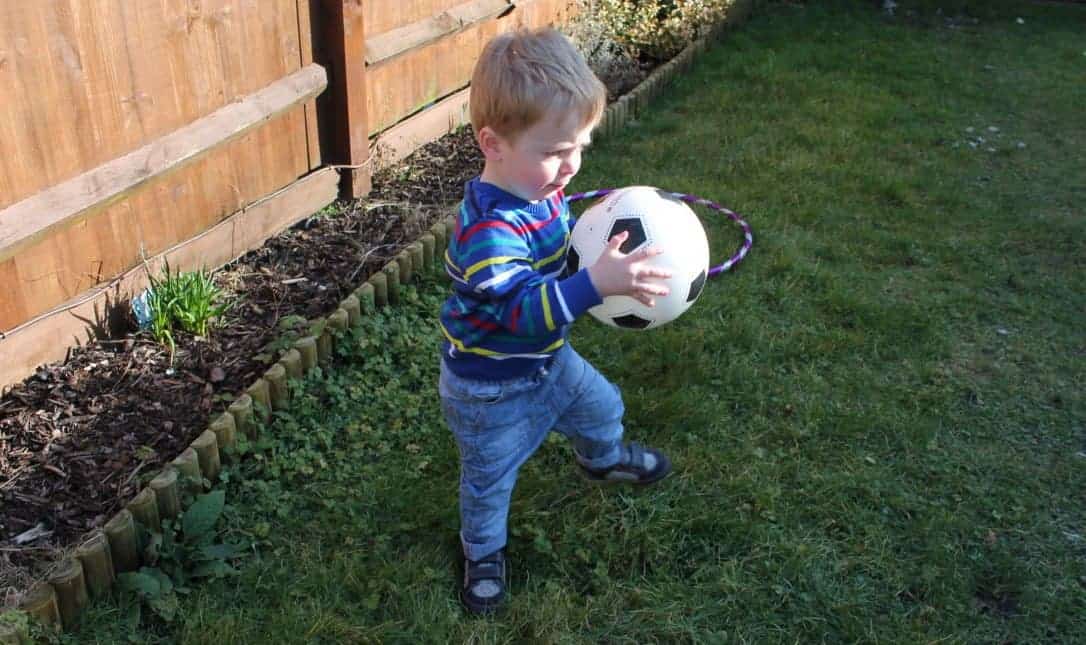 LP loves the garden more and more each time she goes outside and this year she is finding so many more things to do in the garden. One day this week she decided to fill a plant pot with grass and then take photos of it. Spot the Blogger's daughter…
Full credit goes to Dave for the photos this week as the sun shone whilst I was at work and was overcast and miserable on my days off – typical!