This week has been a lovely week really. We're on holiday from tomorrow so it's all been about getting ready for that, making plans and getting packed. Here are a few things we've been loving this week…
Read
This week I finished Harry Potter and the Philosopher's Stone and have moved swiftly on to The Chamber of Secrets. I love being back in the world of Harry Potter!
Watched
After finishing the book Hubby and I watched the first Harry Potter movie and I admit I had forgotten how good the whole Harry Potter franchise is. I now can't wait to get through the rest of the books so I can re-watch the movies!
I also watched James Corden's Carpool Karaoke with Chris Martin after a few people mentioned it in last week's Little Loves. The funniest thing I have seen in a long time – especially as a huge Coldplay fan.
But I've also just watched this week's Elton John Carpool Karaoke and it was pretty amazing too. It's safe to say I am now a huge fan of the Carpool Karaoke series and for me James Corden is a legend – he has come so far since Gavin & Stacey – good on him!
We also took the children to see A Good Dinosaur last weekend and we all loved it – although LP was scared at a couple of bits. Great movie and a little shout out to Lauren who obviously named her child after the lead character…
Heard
This week for me has been all about Coldplay – Hymn for the Weekend. I love Coldplay – they were the first album I bought as a teenager, Hubby and I saw them in London for every tour they did from us getting together until us having kids and then we had Yellow as our first dance song at our wedding. BUT their new album wasn't instant love for me. It's been a slow burner and I have now reached the point where I really enjoy it and find myself singing along. Hymn for the Weekend has been on the radio a lot this week, especially when I've been driving, and I love it.
Wore
Layers and layers and layers! This week, especially yesterday, has been cold! Nothing like what we'll have up in Scotland next week though!
Made
I had an exciting delivery this week – the Sage Custom Loaf Pro which I have high hopes for. Hubby and I have tried to make bread at home so many times and always failed but we have already made a Fruit Loaf with this amazing machine and it turned out so, so good! I'll be sharing more from the Custom Loaf Pro in the coming weeks.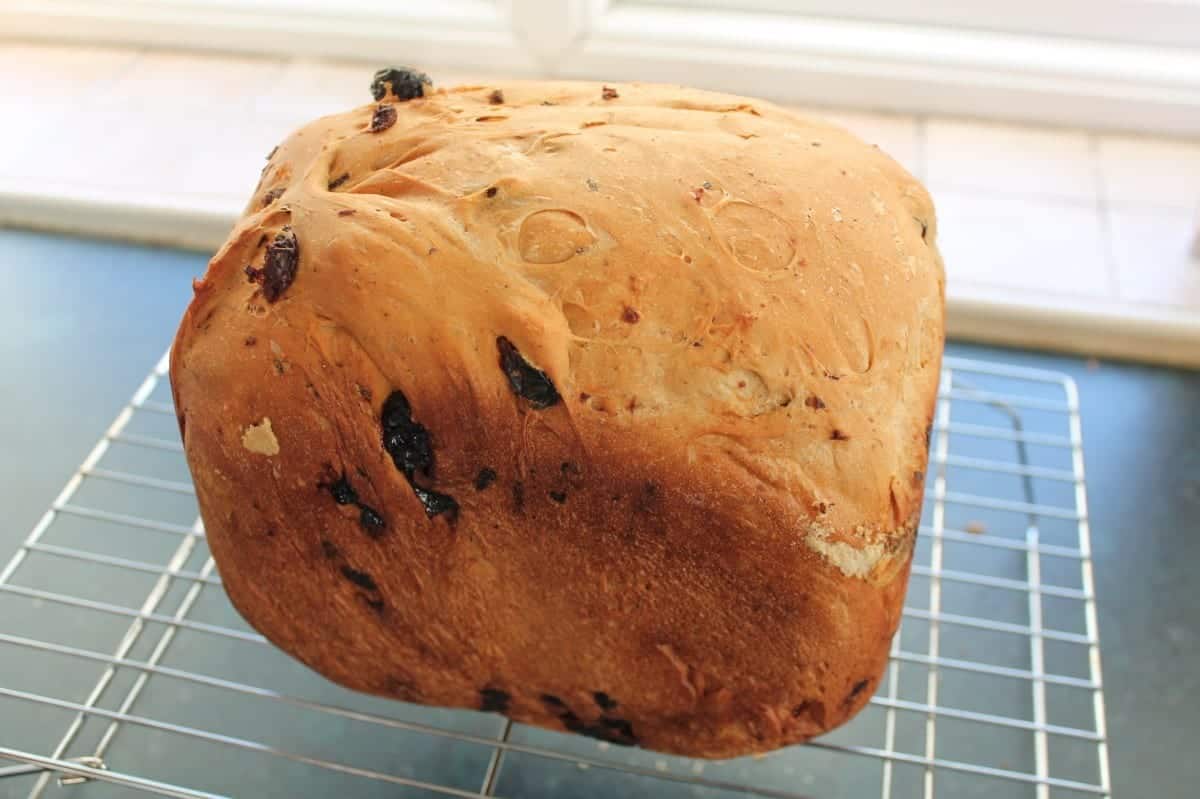 and Lastly…
I'm off to Scotland tomorrow – well, after a weekend in Cumbria – and cannot wait to catch up with so many friends whilst we're away. Have a lovely weekend whatever you get up to and if it's half term for you too then have a great time with the kids!