Disclosure: We were sent the featured products for the purpose of this post however all opinions are my own.
This post contains affiliate links and I may receive commission if you visit a link and buy something. Purchasing via an affiliate link doesn't cost you any extra, and I only recommend products and services I trust.
LP has grown out of a lot of her wooden jigsaws and so we are always looking for good quality, older ones for her to move on to. When Little Tiger Kids sent us their My Little World Animals Jigsaw and Sticker Book to review I was impressed straight away!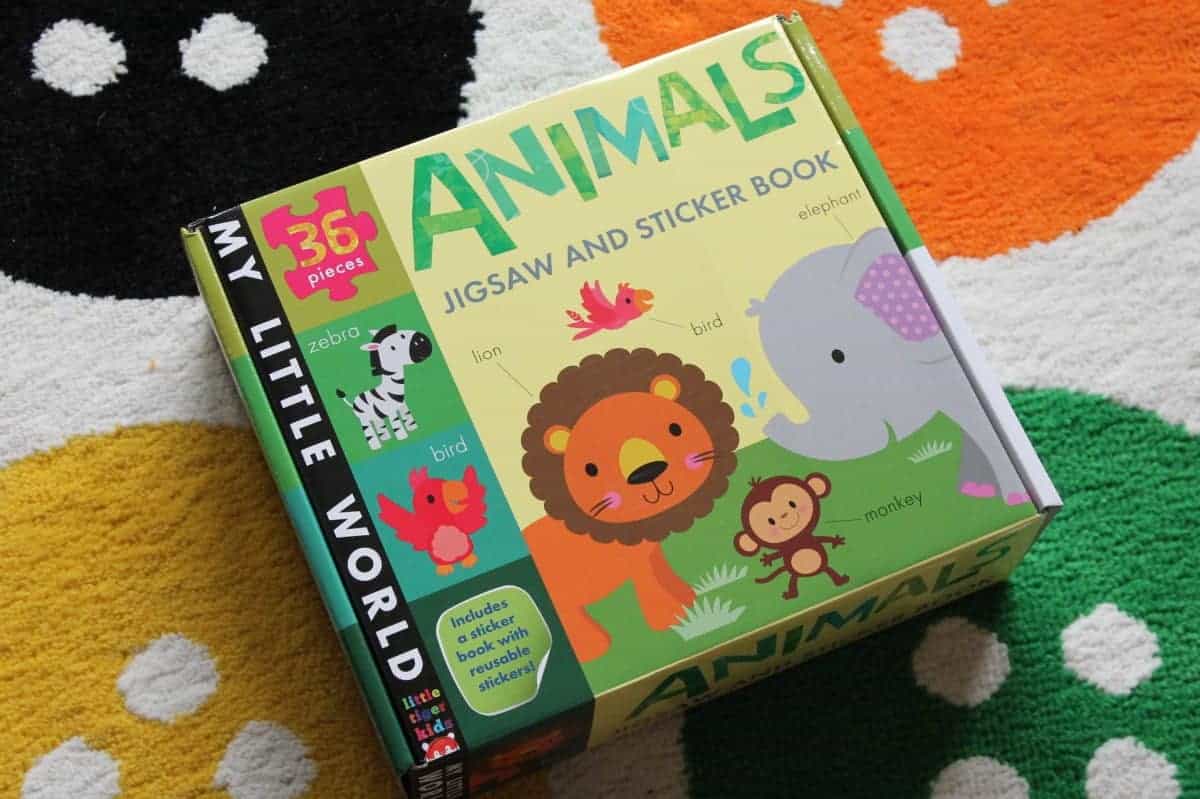 Not only is the set a 36 piece jigsaw but it also has a sticker book, all contained within a really good quality, hard wearing storage box. The My Little World Animals Jigsaw and Sticker Book would make a great gift and is something any 3+ child would love.
The first thing LP wanted to do was make the jigsaw. We've taught LP to make the edge of a jigsaw first and with the My Little World Animals Jigsaw finding the edge pieces are easy – the jigsaw is edged with a black border that has animal pictures and names on. This makes it easier for LP to find the edge but also is a great learning tool,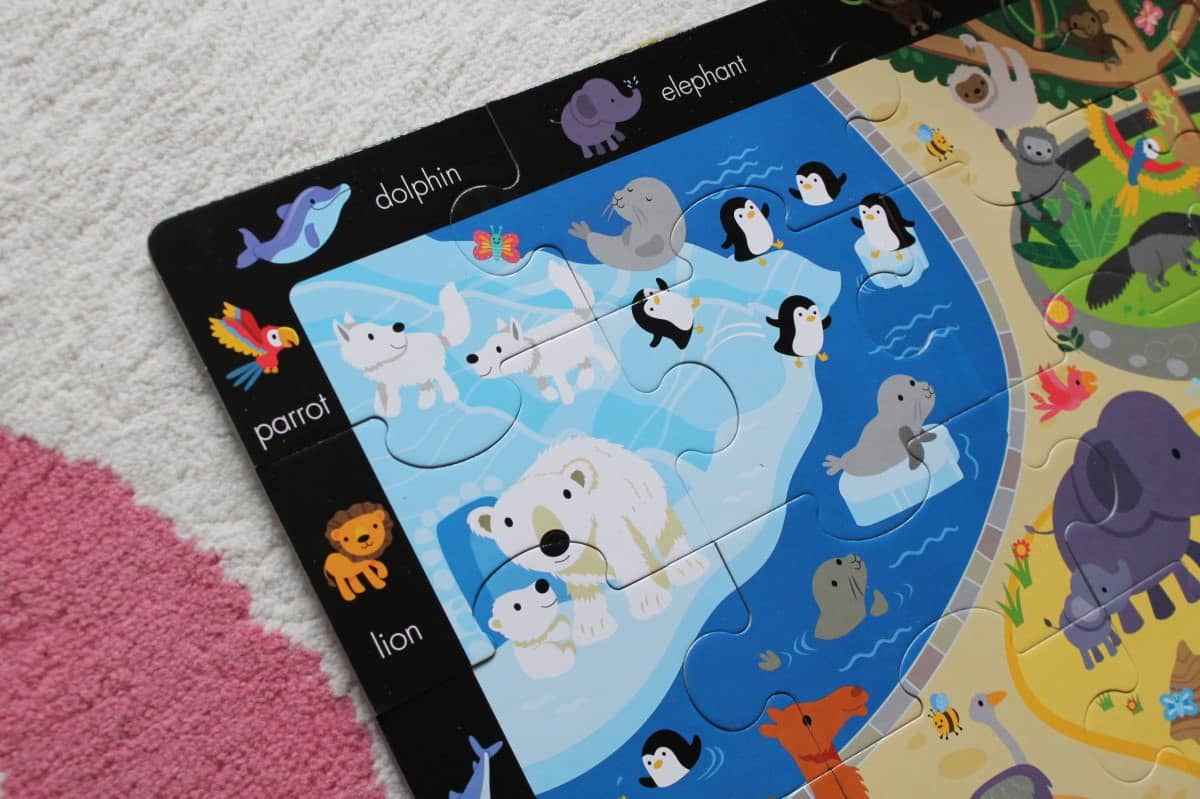 The pieces of the My Little World Animals Jigsaw are a great size and 36 pieces is about right for LP's age and attention span. The finished picture is lovely with so many animals to look at, all in their different habitats and a few that LP didn't know the names of so it has been educational too. Usually after making the jigsaw we'll ask LP to find different things in the picture or she'll ask us what things are. It really is a lovely jigsaw with so much more to do than a standard picture jigsaw.
The My Little World Animals Sticker Book was next on the things to do. Each page of the book has a lovely full colour picture and a question – can you find a certain sticker to add or what else lives here for example. Working your way through the questions get all the stickers from the book used on the pages.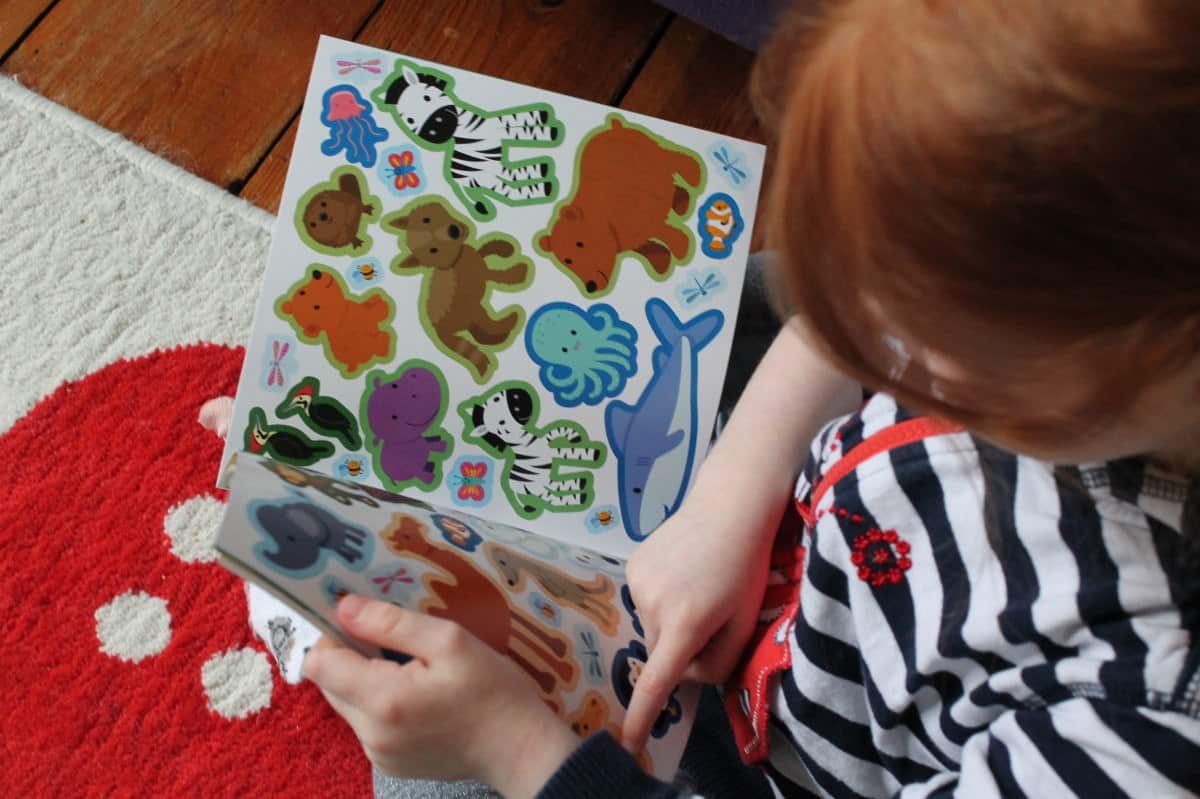 The best thing about the My Little World Animals Sticker Book is that the pages are glossy so if a sticker is put in the wrong place it can easily be moved and you can put the book away with the jigsaw and move the stickers around next time you play – so much longer lasting than a standard sticker book.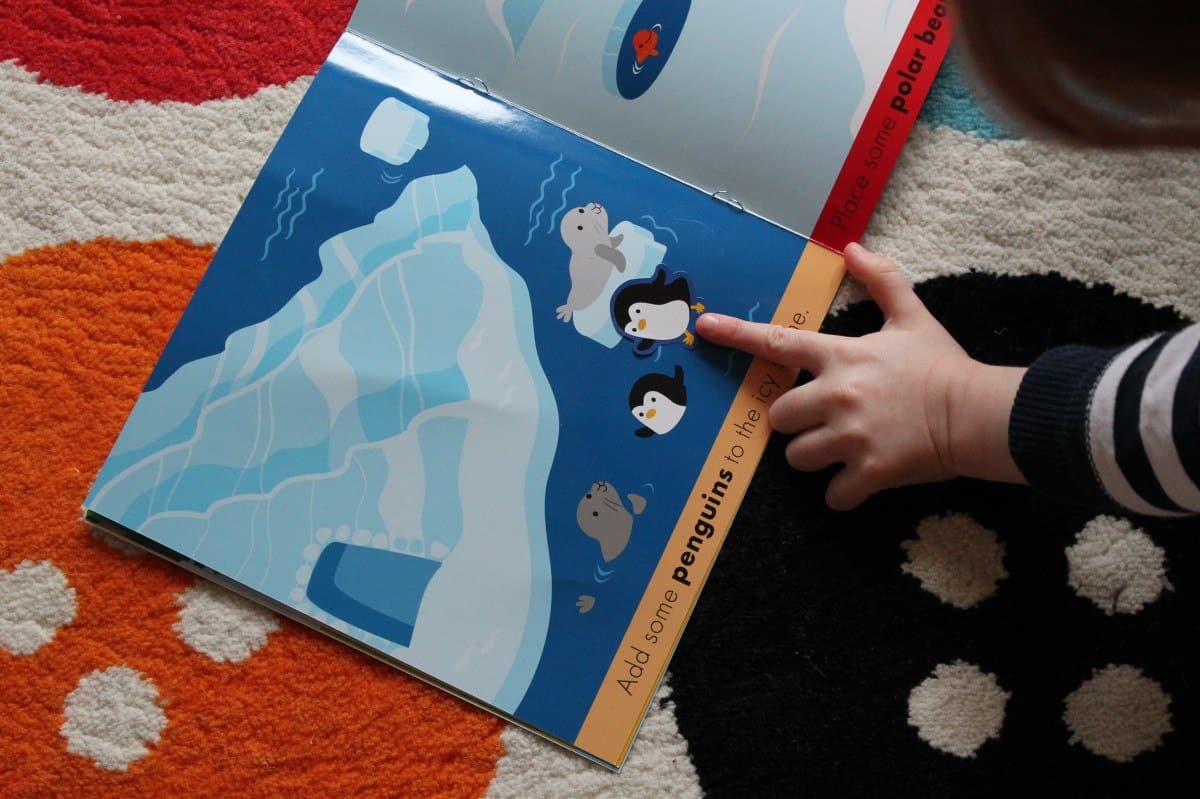 I love the My Little World Animals Jigsaw and Sticker Book and am already looking at other sets in the range to buy for LP's birthday. At just £8.99 I think they would make a wonderful gift and are great value.