*This is a paid post
This post contains affiliate links and I may receive commission if you visit a link and buy something. Purchasing via an affiliate link doesn't cost you any extra, and I only recommend products and services I trust.
I remember well when Little Man got his first tooth. It's one of those milestones that you know will be reached so quickly and as he was our second baby we were well aware of those tell tale signs that seem to last forever – the red cheeks, grouchiness and drooling everywhere!
But after that first tooth comes through you're all on a rollercoaster whilst all the other teeth follow, weeks and months between them. Teething seems to last forever and all the time you are caring for your baby's needs whilst comforting them as much as possible but you also have these brand new teeth to care for too.
So how do you look after your baby's new tooth whilst they're still teething?
The makers of Nelsons Teetha Teething Granules have put together top tips for tooth care:
You can start brushing your baby's teeth as soon as they come through. Don't worry if you don't manage to brush much at first, the important thing is to get your baby used to brushing their teeth as part of their daily routine.
You can help by setting a good example and letting them see you brushing your own teeth. Not all children like having their teeth brushed, so you may have to keep trying. You could try and make it into a game. Perseverance is the key!
Use a tiny smear of toothpaste for babies and toddlers up to age three, and a pea-sized amount for children aged three to six years.
The easiest way to brush a baby's teeth is to sit them on your knee with their head resting against your chest. With an older child, stand behind them and tilt their head upwards.
Brush the teeth in small circles covering all the surfaces and let your child spit the toothpaste out afterwards. Rinsing with water has been found to reduce the benefit of fluoride.
Gradually start brushing your child's teeth more thoroughly, covering all the surfaces of the teeth. Do it at least twice a day: just before bed and at another time that fits in with your
Supervise brushing to make sure your child gets the right amount of toothpaste and they are not eating or licking toothpaste from the tube.
Carry on helping your child brush their teeth until you're sure they can do it well enough themselves. This will normally be from the age of seven
We tried all sorts of things to ease Little Man's teething troubles – from cucumber to chewy toys but whatever we tried one of the main constant sources of comfort to him was Nelsons Teetha Teething Granules, a homeopathic medicinal product used within the homeopathic tradition for the symptomatic relief of teething pain and the symptoms associated with teething.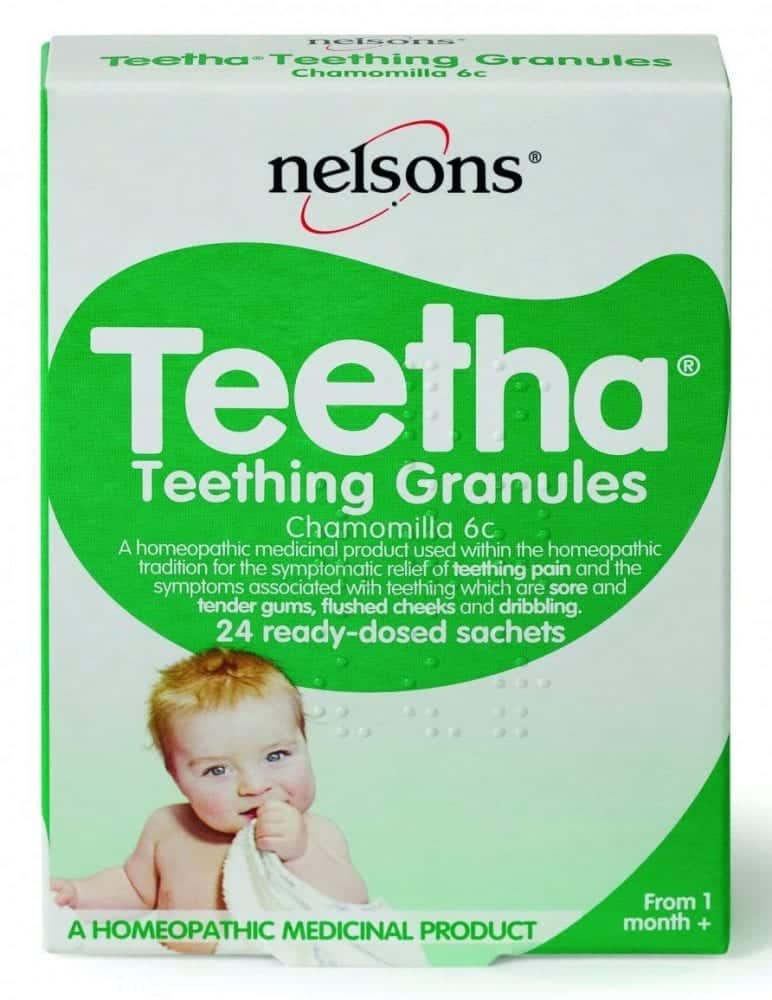 Teething was something I wasn't prepared for at all as a new parent but second time round it was definitely a lot easier and you know what things to try to ease your child's discomfort. Little Man still has his back teeth due to come through and I can't say I'm looking forward to it – but the sooner they come through the better!