*Some of the items mentioned in this post were provided for us to feature however all opinions are my own.
This post contains affiliate links and I may receive commission if you visit a link and buy something. Purchasing via an affiliate link doesn't cost you any extra, and I only recommend products and services I trust.
It's that time of the month again where I share all the things we've been enjoying and have discovered over the last few weeks. So here's everything we've loved since our last Liked & Loved post:
Birthdays
Last month finished with LP's 10th birthday and I can't quite believe she's now at double digits! We saw friends and family for her birthday and went climbing locally. There wasn't a big party or gathering this year, it was very low key, but perfect all the same.
* New books
LP and Little Man love getting new books and this month has had quite a few lively new ones they've enjoyed. First up is Secrets and Spies – The Undercover World of Espionage. As you can imagine, this is a book that the children really got into. There really isn't much more exciting than the spy world! Large format and hard backed, it's an engaging and informative book that I think most children would enjoy.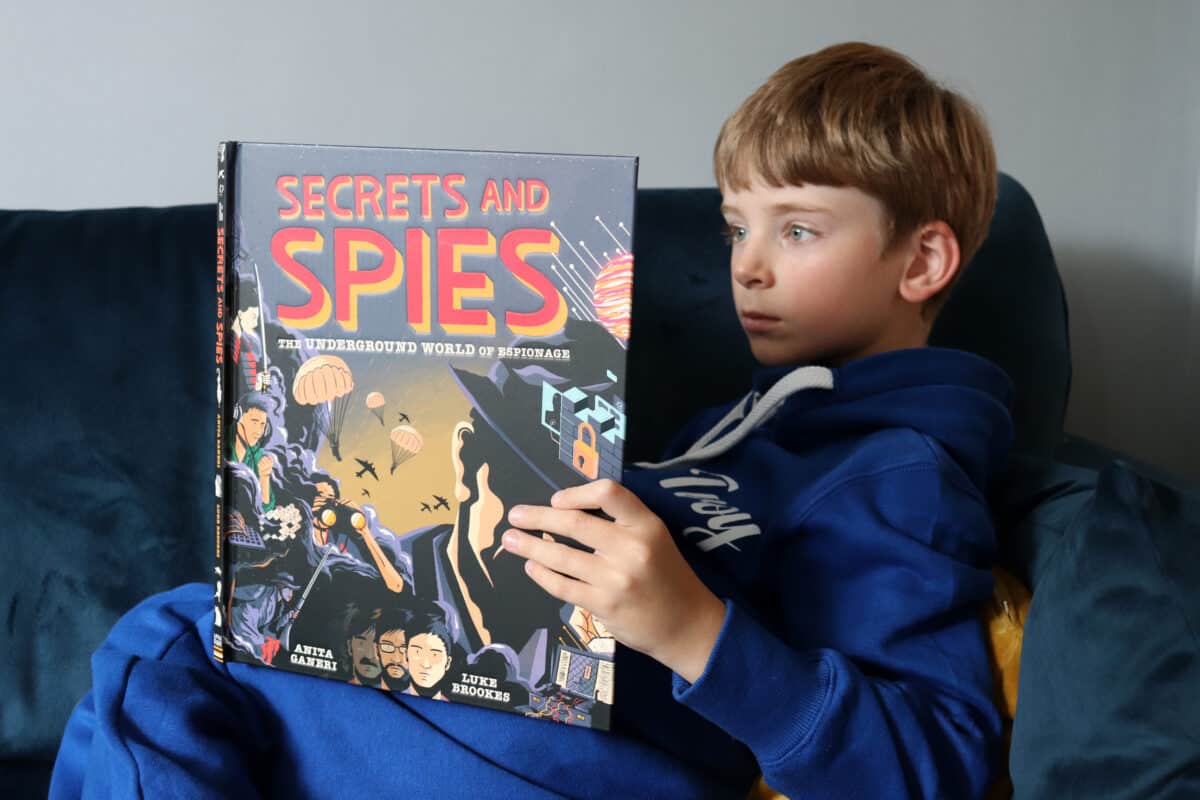 LP loved Sky by Holly Webb. She's one of LP's favourite authors and she loved this latest adventure. It follows Lara in the Scottish Highlands, who is fascinated by a rare white snowy owl flying nearby that leads her on a magical adventure, transported back in time! A beautiful book that makes a refreshing change from simple animal stories.
LP has also enjoyed Diary of an Accidental Witch, the story of Bea Black who accidentally gets enrolled at witch school! She has so much to learn and needs to master her new found skills whilst keeping her magic a secret from her dad. LP loved this book and hopes it will turn into a series!
Little Man loves Jasper & Scruff: The Great Cat Cake Off. The latest in the hilarious Jasper & Scruff series introduces their new venture, the Paws Diner where they have to create fancy new menus to keep up with the competition!
Days out
We have had so many lovely days out this month. We went back to Highclere Castle for the first time in over five years and it was so lovely to show the children such an iconic place – and to walk through the steps of Downton Abbey all over again too.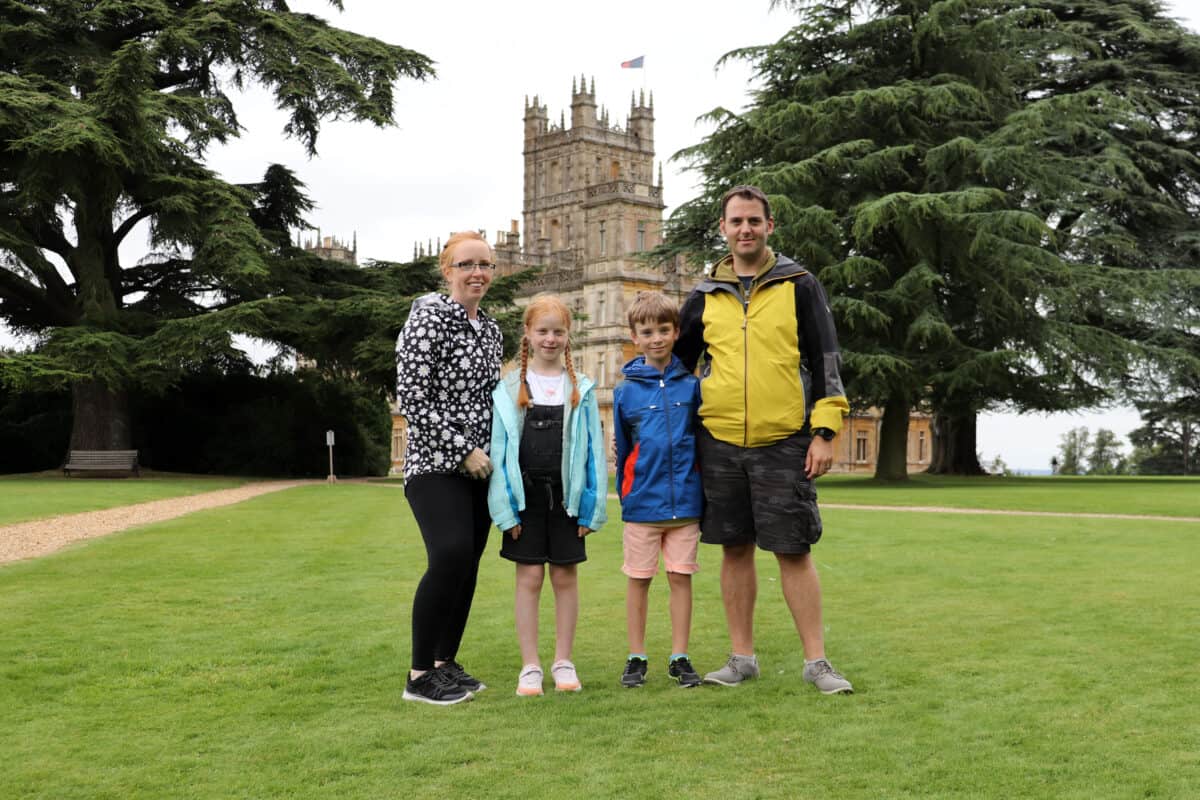 We also had an impromptu day in London where we went on pedalos on the Serpentine, played in the Diana playground in Kensington Gardens and went to see The Prince of Egypt at the theatre. It was an exhausting but lovely day.
Dave ran his very first half marathon this month and so we had a morning at Hampton Court Palace for that. The children and I got pancakes at a local cafe and played in the Magic Garden play area whilst he was running and got to wave him off at the start and be there at the finish line too. It was a nice way to spend a morning.
We finished the month with a morning at Carters Steam Fair, a traditional fun fair and the sort of place we'd never been to before. The children loved it and it was such nice, quality family time together.
* Health and beauty products
This year, Nourish London are celebrating their 10th anniversary and to mark the occasion they've launched a new Limited Edition Celebrating 10 Years of Green Beauty Collection. The clinically proven, green skincare collection is packed full of omega-rich oils, antioxidants, essential vitamins and minerals to hydrate and rejuvenate the skin.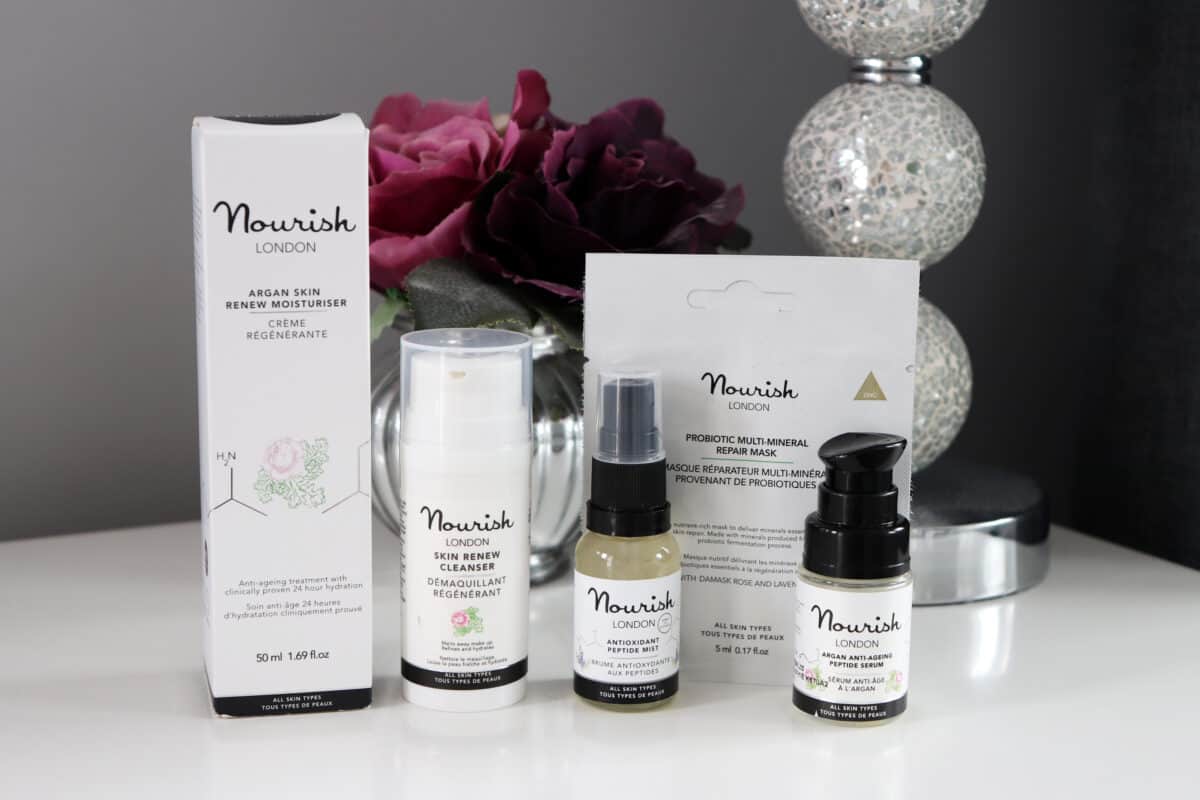 The collection includes Nourish London's Kale 3D Cleanse, Antioxidant Peptide Mist, Argan Anti-Ageing Peptide Serum, Argan Skin Renew Moisturiser and two Probiotic Multi-Mineral Repair Mask Sachets all presented in an organic toiletry bag. It would make a really lovely gift for anyone that wants to look after their skin.
I've also been trying some great products from Sand & Sky. Their iconic Australian Pink Clay Range is billed as all you need for a total skin detox and an instant boost of radiance – and I've been loving trying it out. The range is aimed to detoxify and refine your skin, absorbing impurities, drawing out toxins and combating pollution.
The range has products for both face and body and the Soothing Body Sand is a fantastic exfoliator that I've been adding to my shower routine. It leaves my skin feeling so soft and is great for tackling cellulite, stretch marks and ingrown hairs. Plus, for your face, Sand & Sky have a great range of products. I love the Porefining Face Mask which comes complete with a applicator brush, leaving my skin feeling tighter and brighter in just ten minutes.
The products I've been using most often are the Deep Pore Cleanser and Flash Perfection Exfoliator which have really improved my skin. The deep pore cleanser is great for everyday use, cleansing my skin and clearing congestion whilst the exfoliator gives gentle and chemical exfoliation that I use a couple of times a week.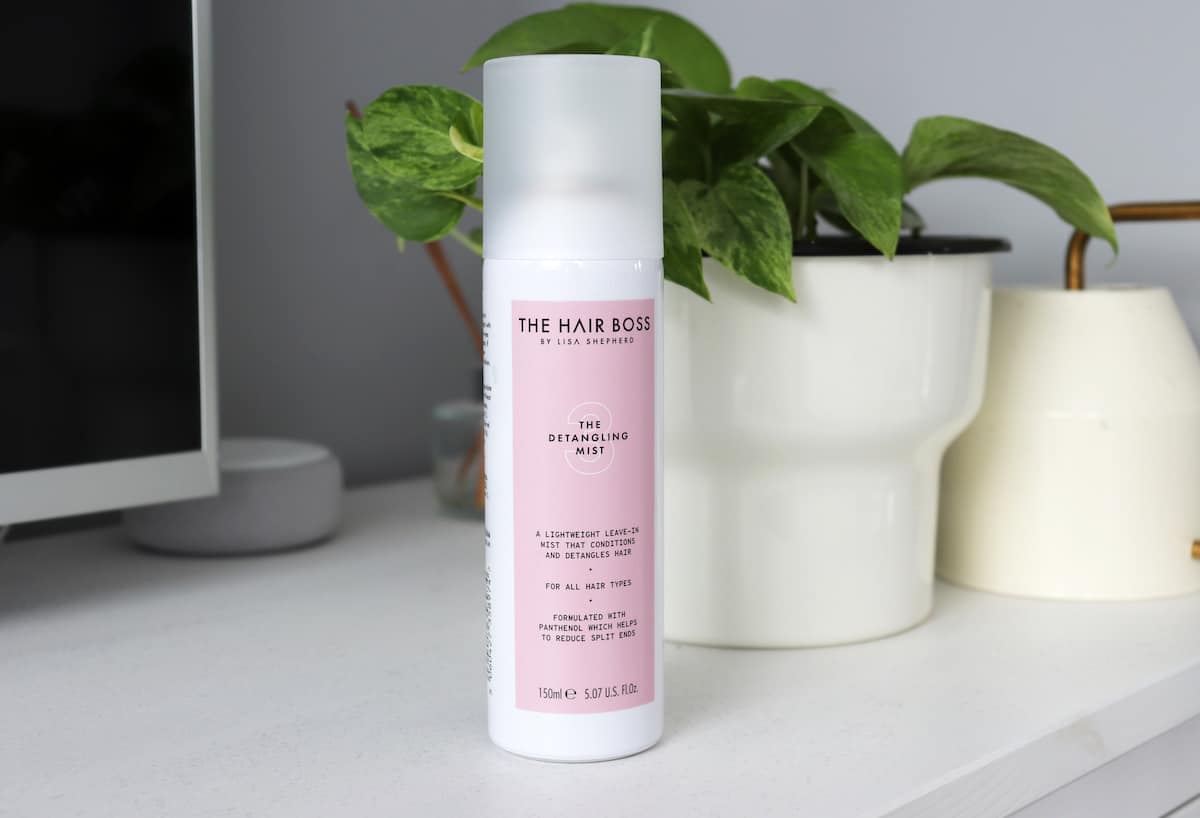 Not forgetting my hair, I've been using The Detangling Mist from The Hair Boss. This smells incredible and is so easy to use – just misting on hair before brushing and it makes the hair instantly easier to brush whilst conditioning too. It's actually been great for LP's hair – making it much easier to manage and great for using before school in the morning.
* New Games
LP and Little Man love getting new Nintendo Switch games to play and one they've been enjoying this month is DreamWorks Spirit Lucky's Big Adventure. The game will be an instant hit with any child familiar with the Spirit franchise – and it's full of all our favourite Spirit characters too.
In DreamWorks Spirit Lucky's Big Adventure you ride as Lucky with her faithful mustang, Spirit, having fun with Lucky's fearless best friends, Abigail and Pru, by your side on this great adventure. You get to explore the wide-open frontier which is full of exciting quests, animals, and treasures to collect. Plus, it has its fair share of dangers as you seek to discover and protect the real treasure of Miradero. It's an epic adventure that I think all children will enjoy.
We've also been enjoying the new Addams Family: Mansion Mayhem game which LP and Little Man have loved playing together. Perfect for a family games night, you need to help all the Addams Family characters – Wednesday, Pugsley, Gomez, and Morticia – save the Addams Family Mansion!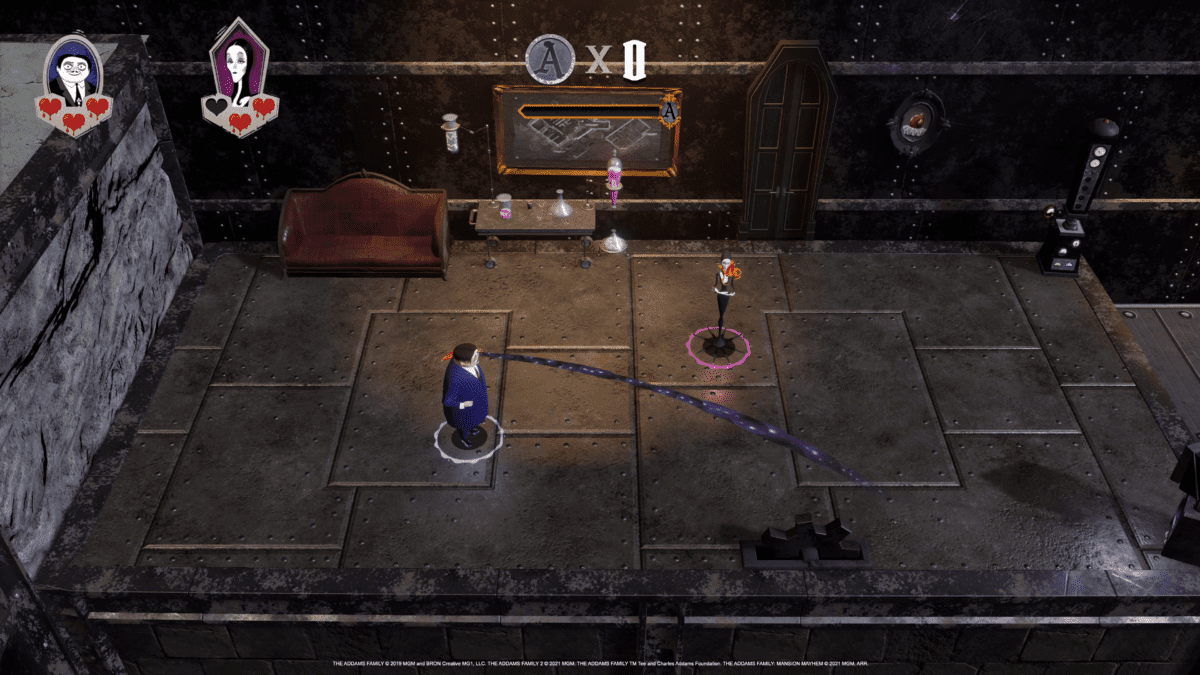 You need to use each of the iconic character's abilities to explore the house, solve puzzles, and find lost relics. Up to four players can get involved and there are great competitive mini games that are so easy to get into and great fun too. I can imagine this being a big hit over half term and at Christmas too!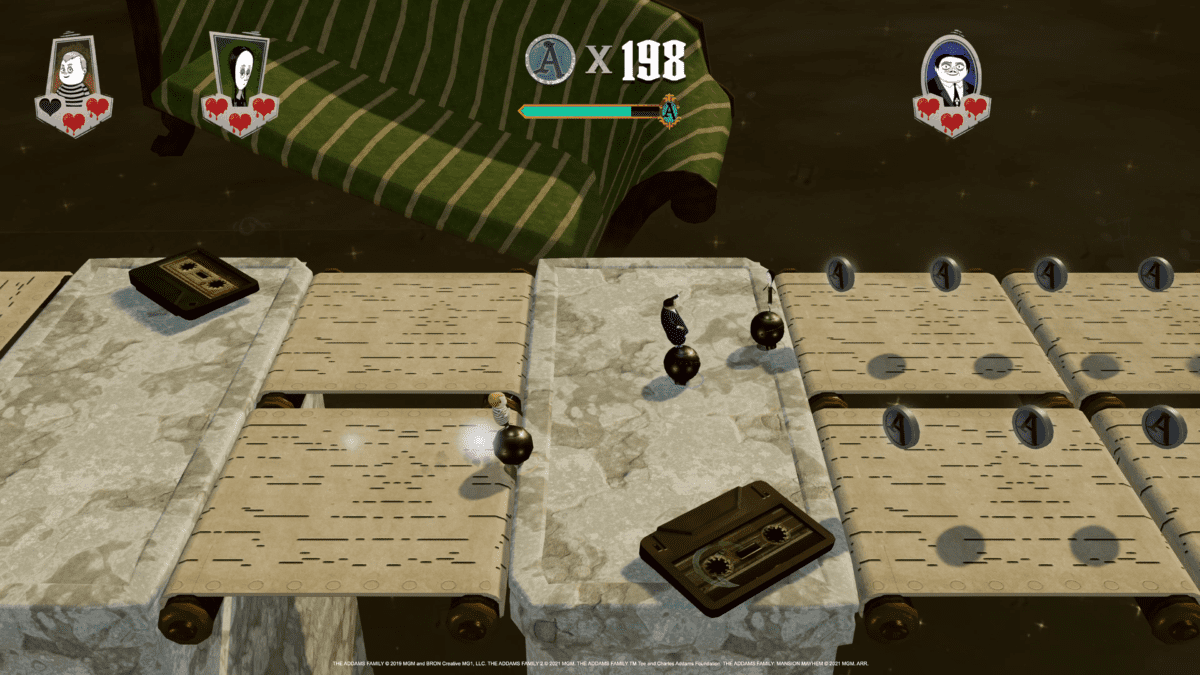 School
This month has also seen the children go back to school – and also, the start of our search for a secondary school for LP. I can't believe we're at that point already! We've had one open evening so far and have another two to go to. Right now I'm not sure which one we'll pick but LP is loving the process. She's quite excited for 'big big school'.
And that's pretty much our September. It's been lovely getting back into a routine, settling back into school and work and kicking off the academic year. Now, I'm excited for autumn colours, layering clothes and the start of the Christmas excitement too. I hope you've had a lovely September!