Some of the items featured in this post were provided for us to feature. I've added a * next to those items for reference.
It's that time of the month where I share everything we've been enjoying over the last few weeks. I actually can't believe that September has gone so quickly. It's been a busy month for us but there's a lot that we've loved about it.
The Lookout
We booked a short stay and play session at the Lookout in Bracknell. The format wasn't something that sat comfortable with me – being forced to spend money in the cafe to be able to use the park – but the children absolutely loved it.
* New Books
LP has been reading Extraordinary Travellers: The Little Museum and absolutely loves it – not just because she shares her name with the main character! The travel adventure story takes readers on a journey around France – and even has some French in it too!
LP loved the time travelling map in the book and that it taught her so much about different monuments from the Eiffel Tower to Mont Blanc and even the Roman Amphitheatre in France, something she'd never heard of! Extraordinary Travellers: The Little Museum has so many lovely illustrations and uses different fonts and text sizes to add emphasis, making it easy to read. It really is a fantastic adventure story for any child who loves to read, who loves to learn more about the world and who loves an adventure too.
Another book both children have been enjoying this month is The B On Your Thumb. It's a book crammed full of poems to help with reading and spelling which I think all families would find useful.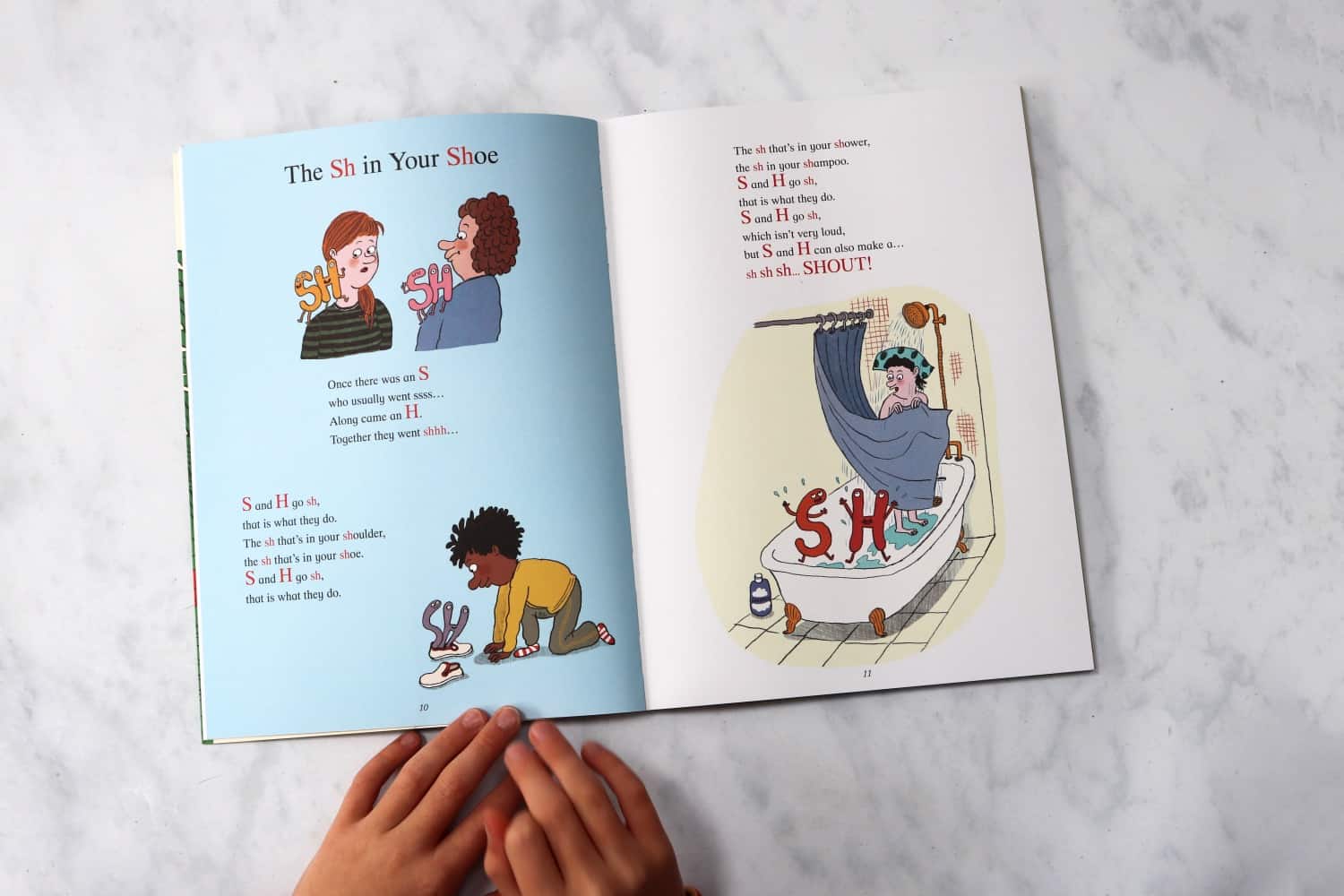 Each page helps to reinforce different sounds in phonics to the children. Pairs or groups of letters, or special friends as the children have learnt to call them, can sometimes be so tricky to remember and this book really helps to teach children the different sounds in a really fun and engaging way.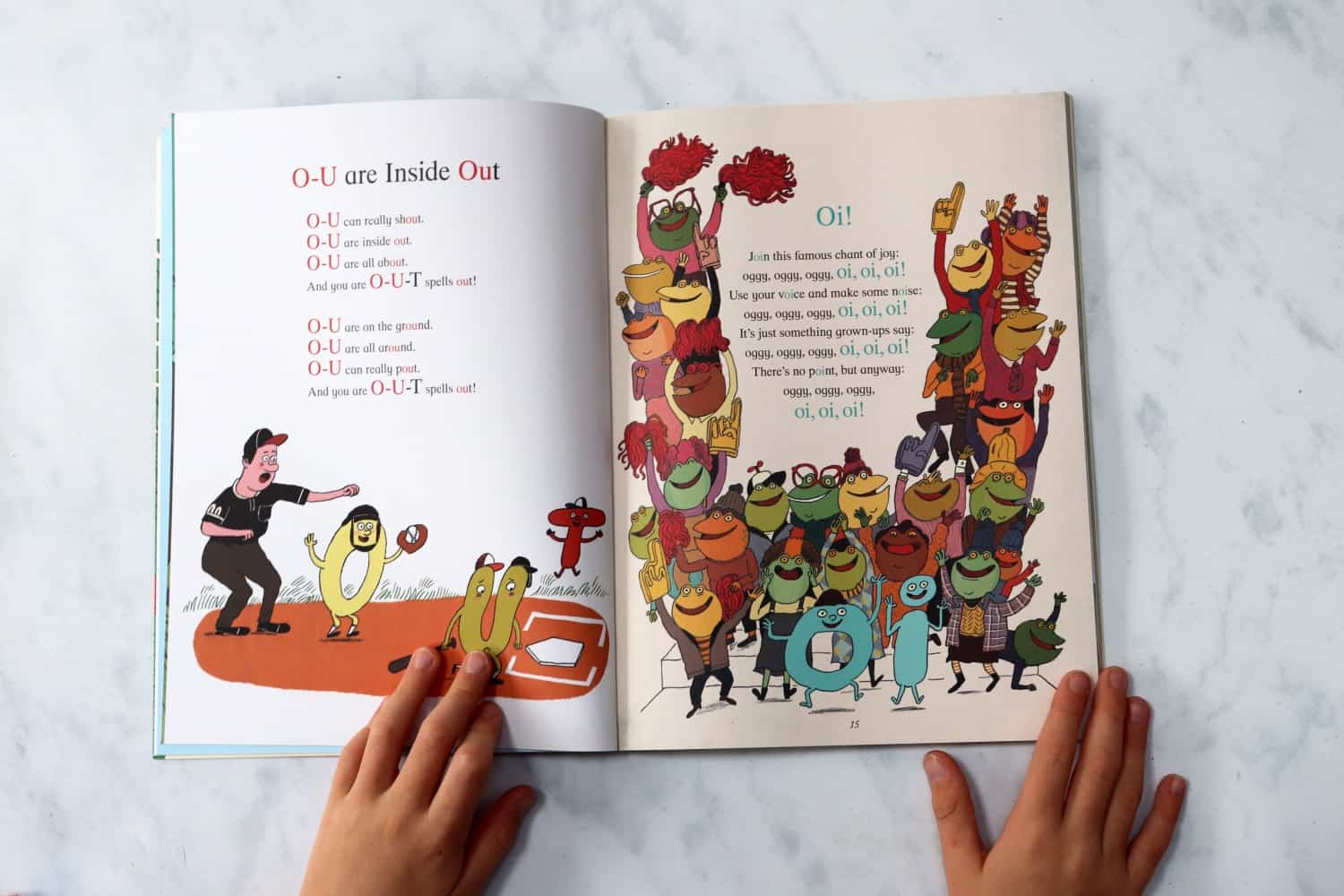 Each page is full of beautiful illustrations and bright colours, making it such a lovely book for any child from the very moment they start to learn to read or even before.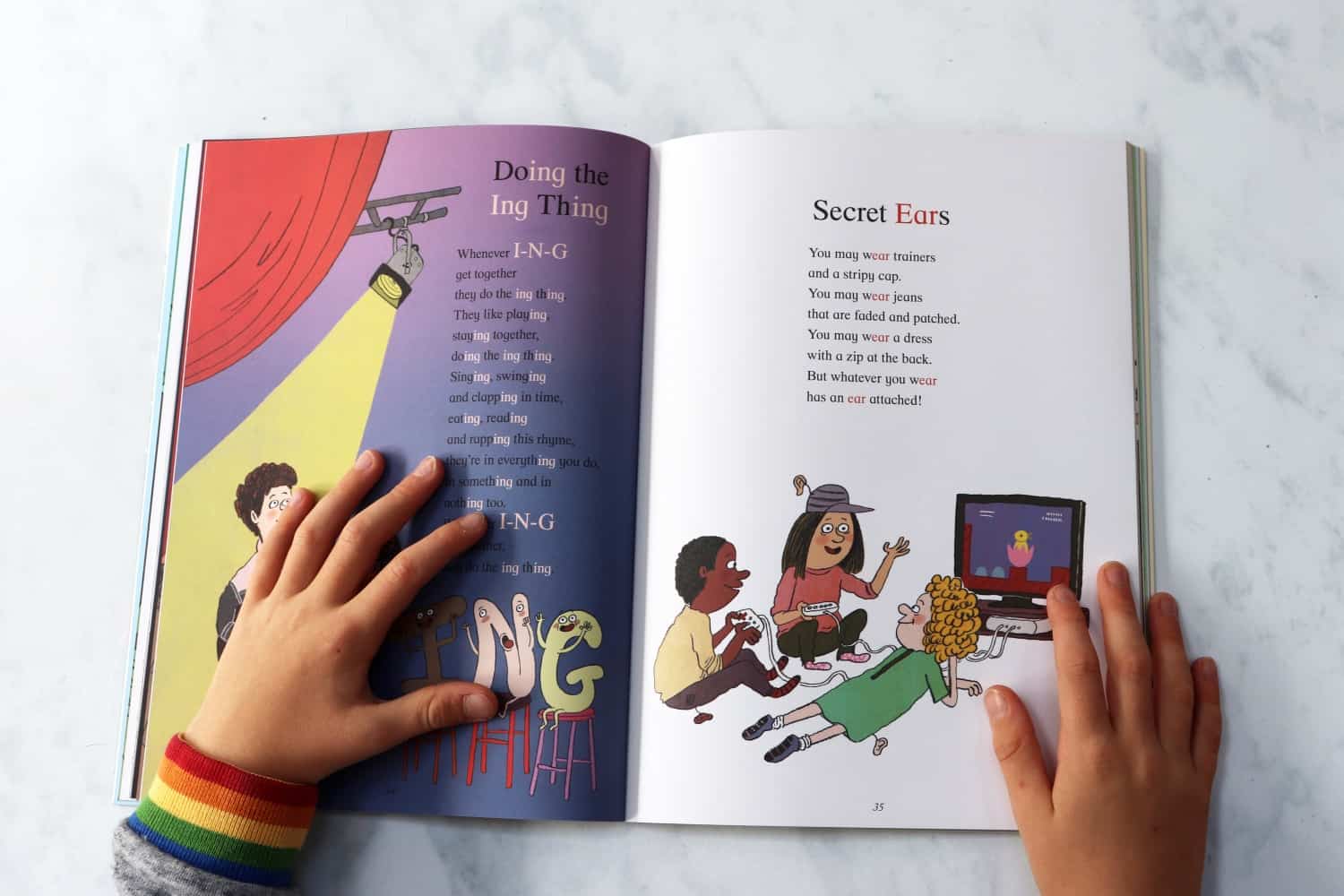 LP and Little Man loved reading Human Journey this month. It's a wonderfully illustrated book that tells the story of how humans evolved. It takes you on a trip around the world and through the ages in a way that the children really understood and enjoyed.
A book I've just started reading is The Work/Parent Switch. It's a guide for parents to help with the constant juggle of work and home life. It can often feel like you're being pulled in all directions, not giving anything 100% and feel guilty for not being at home more. This book aims to give you the tools to create a home life that works around your job and one you really love coming home to. I'm giving away three copies over on my Facebook page.
* New Games
We have been playing Trollhunters: Defenders of Arcadia on the Nintendo Switch which they instantly loved as they're fans of the Trollhunters animated fantasy TV show on Netflix. Trollhunters: Defenders of Arcadia is a new video game based on the series and features some of the cast in original dialogue. Set after part three of the series, our hero Jim is thrust back in time to stop an evil Troll intent on destroying Arcadia, where the story is set.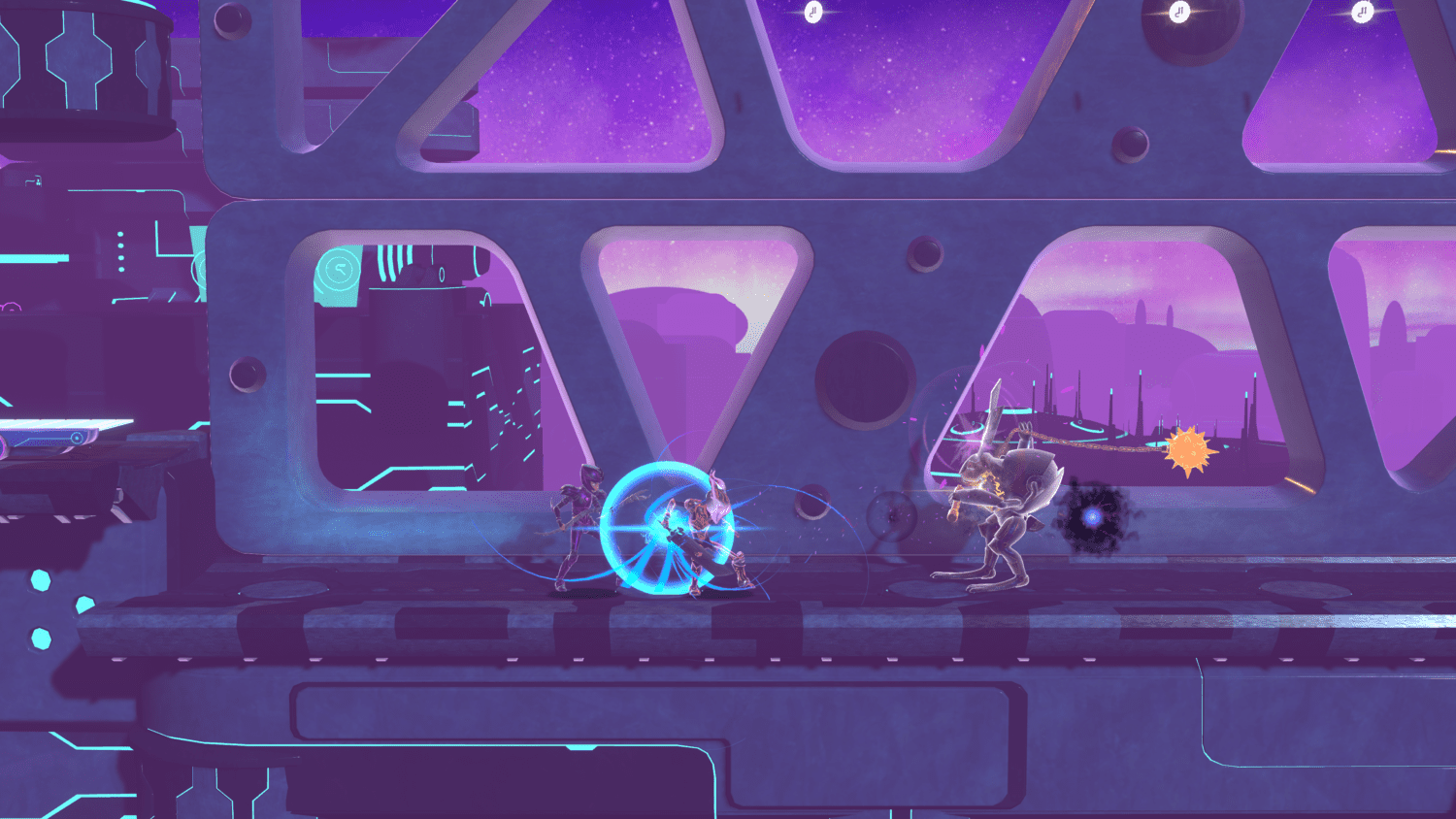 The game itself is a good introduction for youngsters to the classic side scrolling platform genre. There aren't too many controls to master, mainly jumping and a few combat sword combos to defeat enemies. The visuals are spot on with the TV show and immediately appeal to fans of the show. There are coins to collect throughout the levels and bonuses like smelly socks and even gnomes are used in a mini game at the trading post in the Trollmarket section to aid Jim in his quest to save Arcadia Oaks, prevent the Time-pocalypse and restore the timeline.
Whilst not terribly hard to play through, it will keep younger gamers, fans and those new to the side scrolling platform game enchanted throughout with it's pick up and play style and colourful visuals.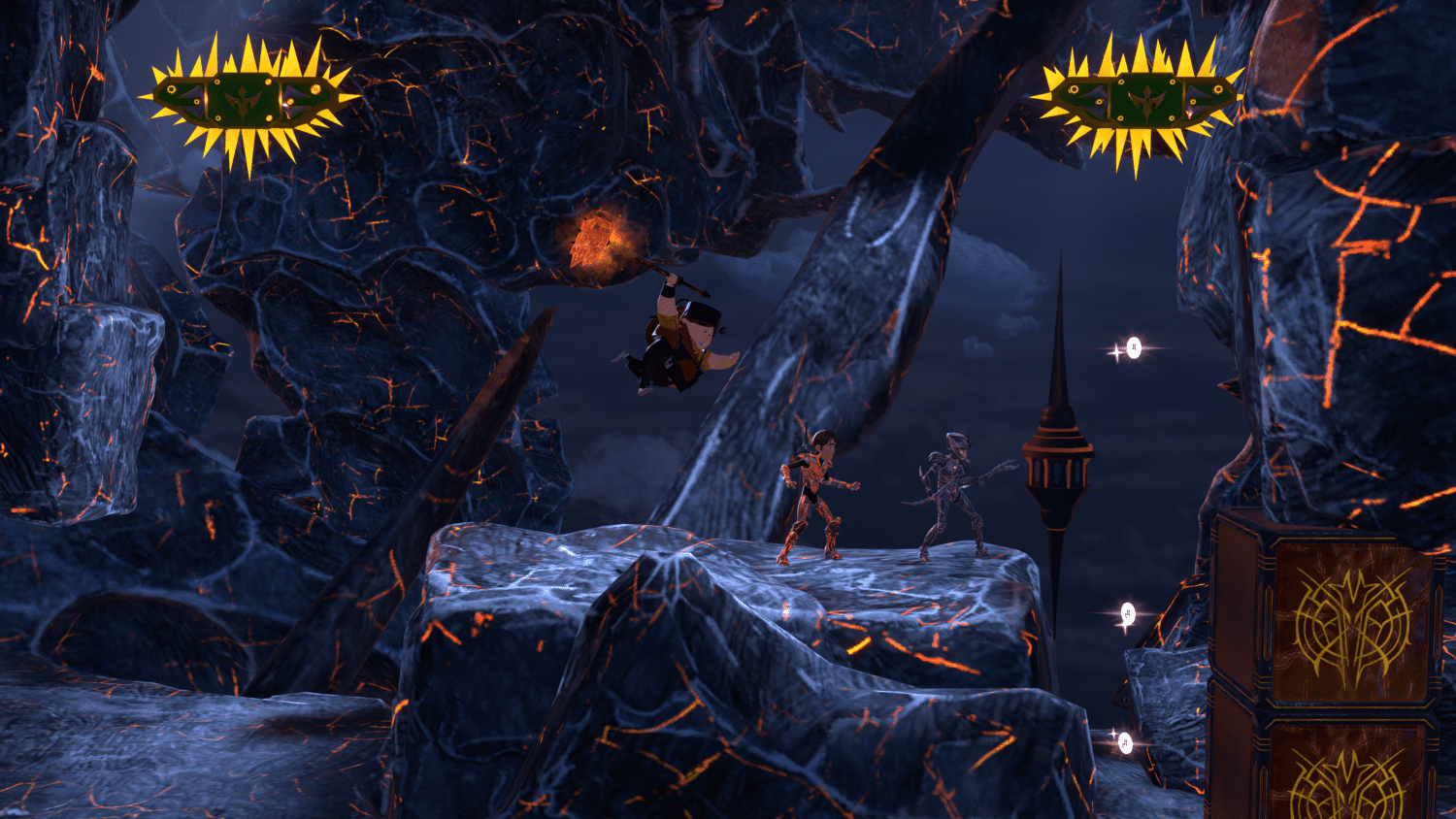 * Litter Picking
We went on a litter pick this month which the children loved. They've been learning about the environment so much at school and through TV shows that they really couldn't wait to do their bit out in our local community.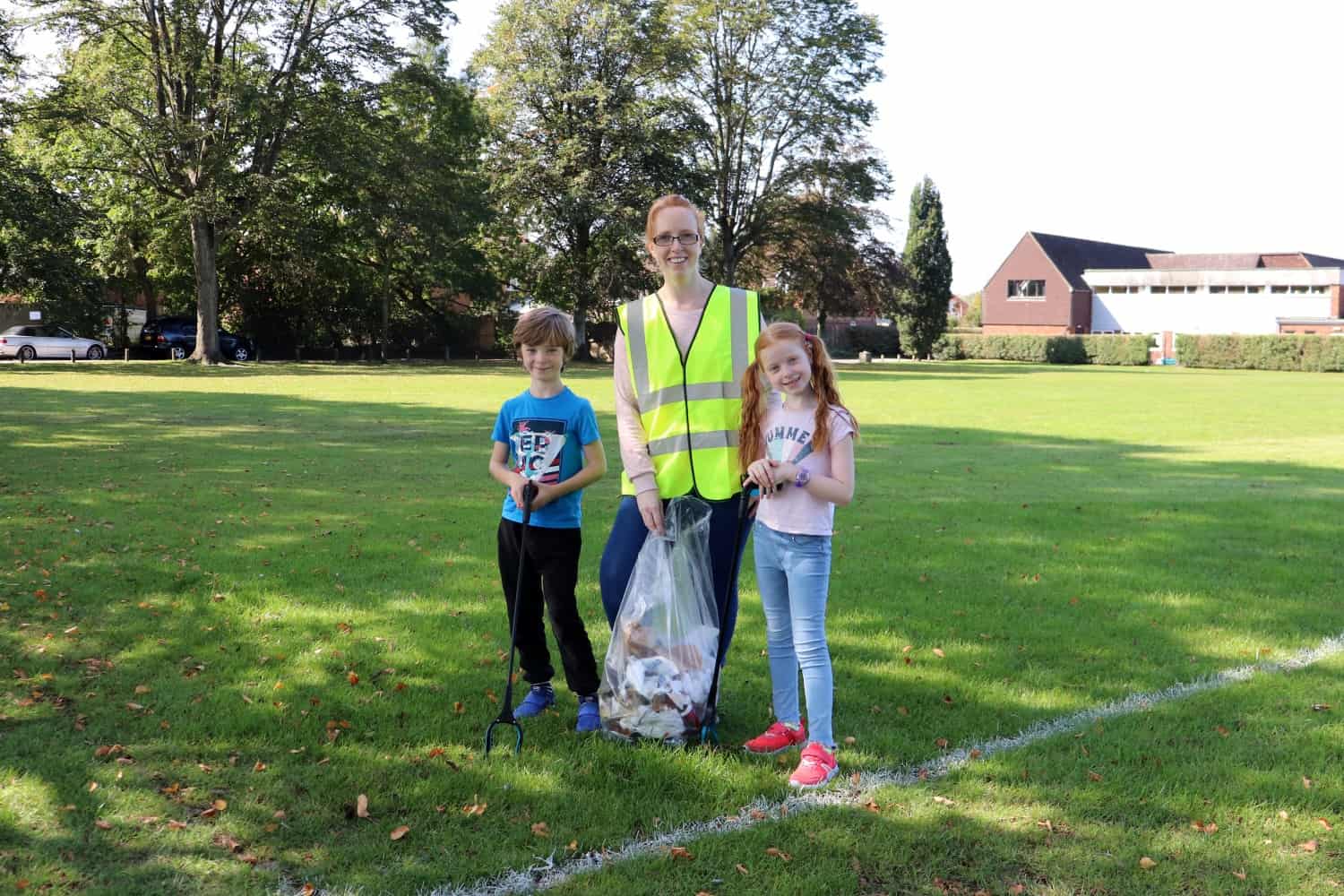 Flapjacks
I go through phases. Lockdown gave me a fudge phase, creating so many different fudge recipes. But now I'm in a flapjack phase. I can't believe how easy they are to make and we always have the ingredients in the house so making flapjacks just makes sense.
Over the last month we've made fruit and nut flapjacks and cherry flapjacks. Both were lovely and so moreish too! I'm now thinking of more flavours to make.
Loft Conversion
The most exciting thing to happen this month is that our loft conversion started. We're currently living in a rental flat around the corner from our house whilst the ceilings are lowered and the work starts.
There's actually been so much progress. The ceilings are lower, the roof has been taken off and the new dormer built plus we have first fix electrics. It's all happening!
* Alder Hey
The lovely people at Alder Hey Children's Charity sent Little Man a gorgeous silver blue enamel elephant bracelet. He's never had proper jewellery before and he absolutely loves it.
The bracelet came in a really lovely gift box and bag, making it a fantastic gift. Plus, all profits go direct to the charity. You can find out more and see their whole jewellery collection here.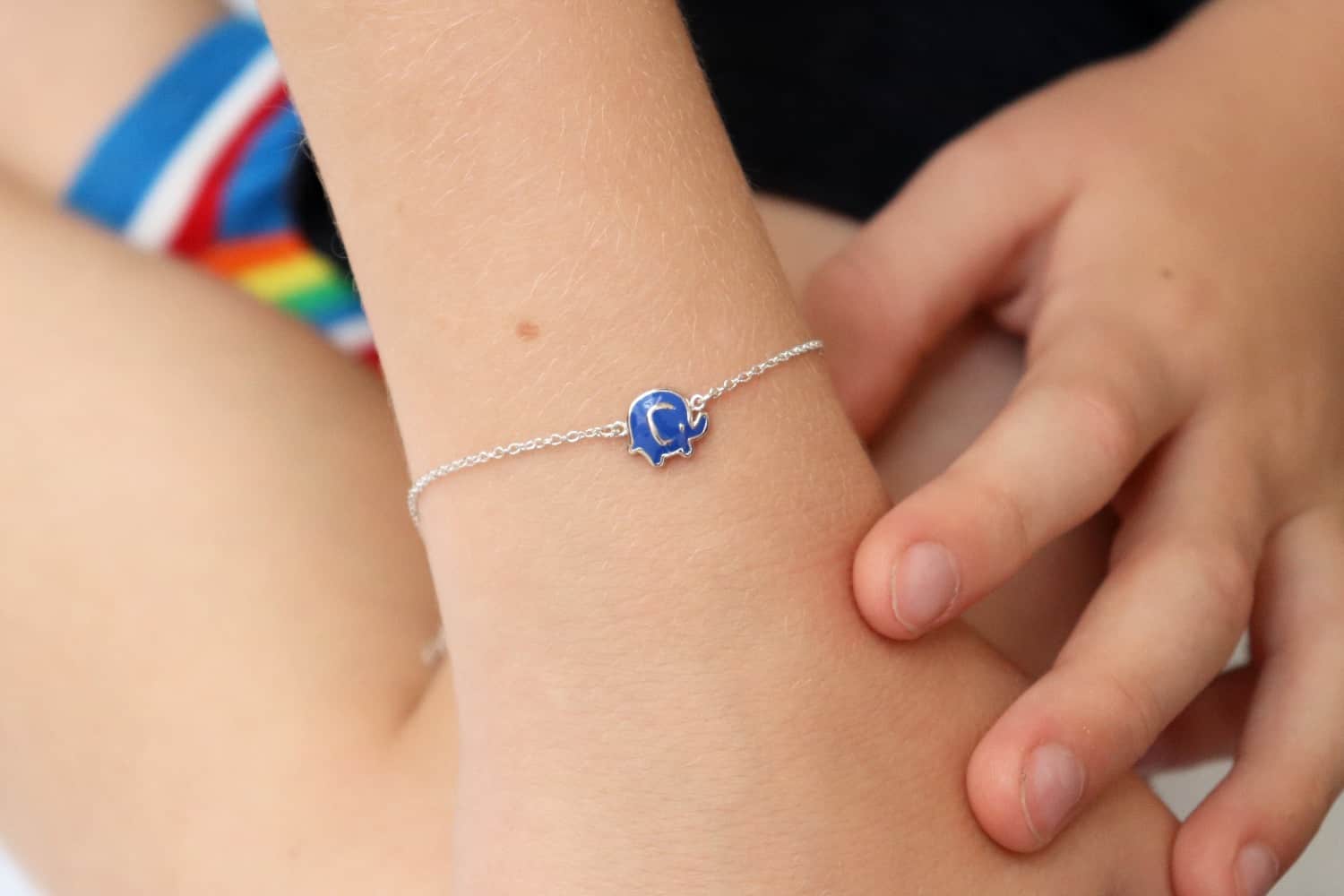 Pudding
There really is no easier dessert than a cheat bread and butter pudding – leftover brioche and a tin of readymade custard. This month I made a bread and butter pudding with jam in and it was perfect. A great consistency, so wholesome and just a great family dessert. We all really enjoyed it.
Time with Friends
We finished the summer holidays with a day at the seaside with Lauren and her gorgeous kids. It was just the end to the summer that we needed, easy and fun. We haven't seen many people at all this year so it was lovely to take the time to meet up whilst we could.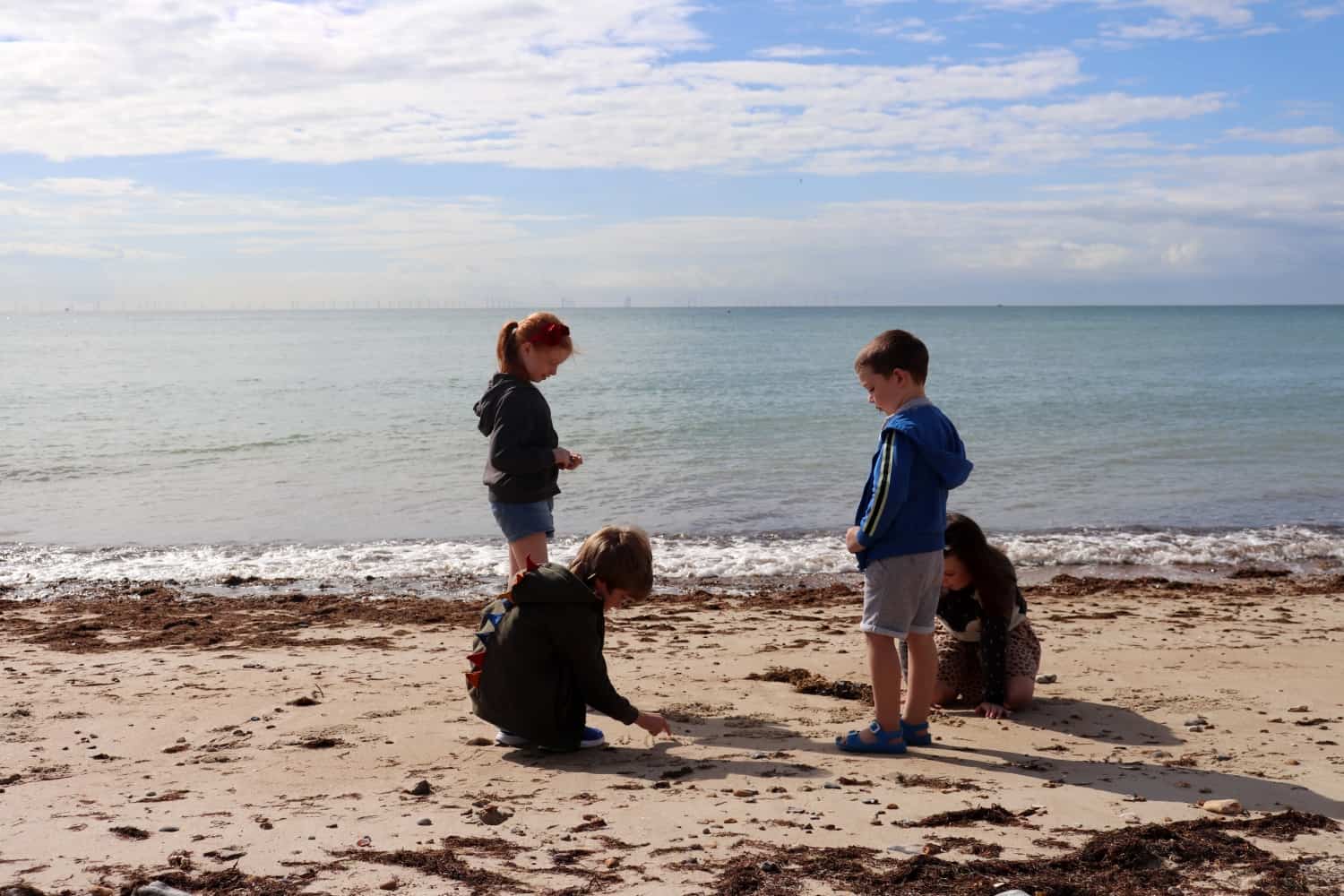 School
The biggest thing this month for the children is probably their return to school. They are both loving being back, enjoying their new classes, loving seeing their friends and just so happy. They really missed school during lockdown and it feels like they have grown up so much since then too.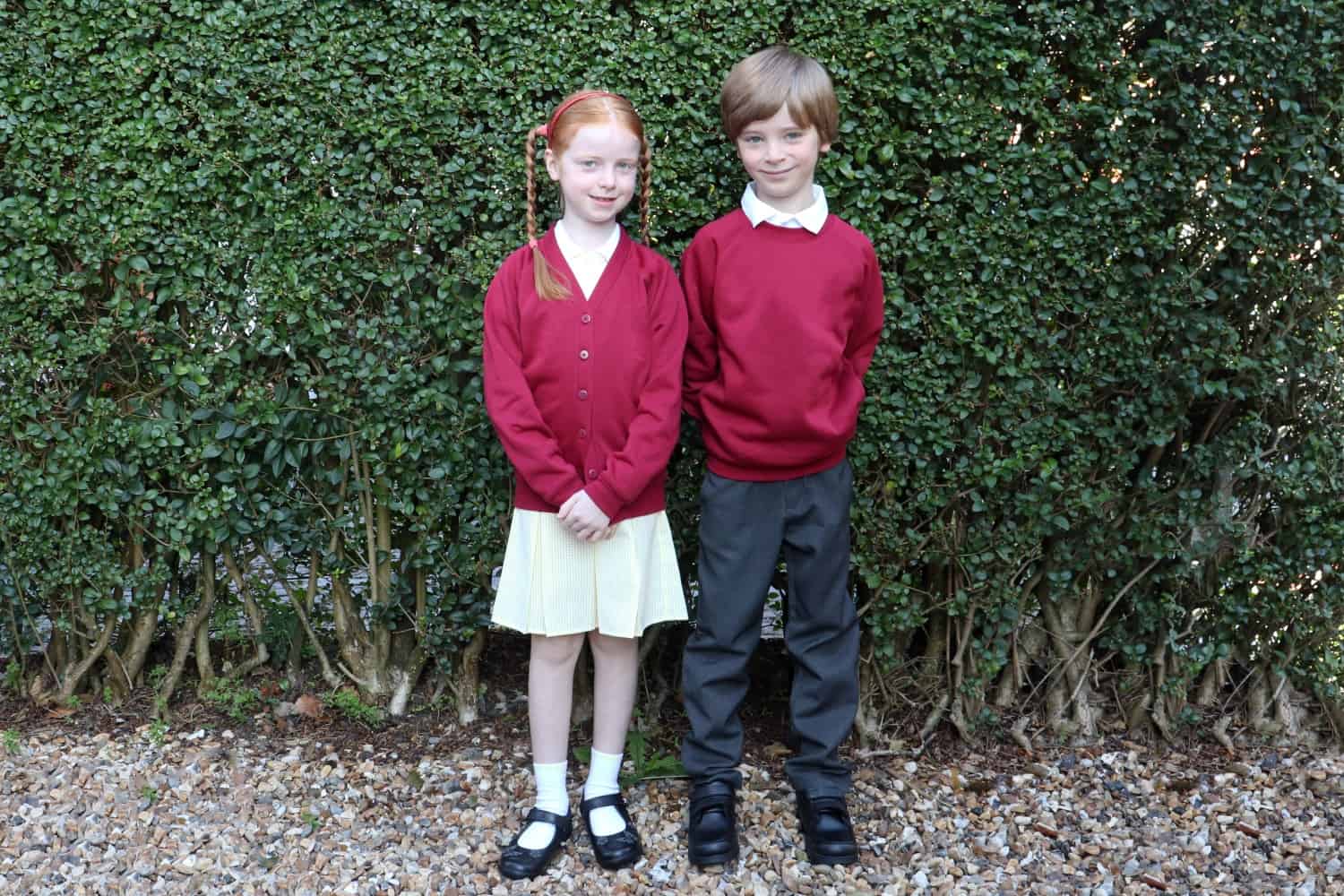 Birthdays
It was LP's birthday just after last month's Liked & Loved post and she spent it at Bocketts Farm with our closest friends. We did a few little things for her birthday, a little barbecue with family, afternoon tea at home and presents. She loved it and it was nice to spend a few days celebrating our favourite Little Pickle.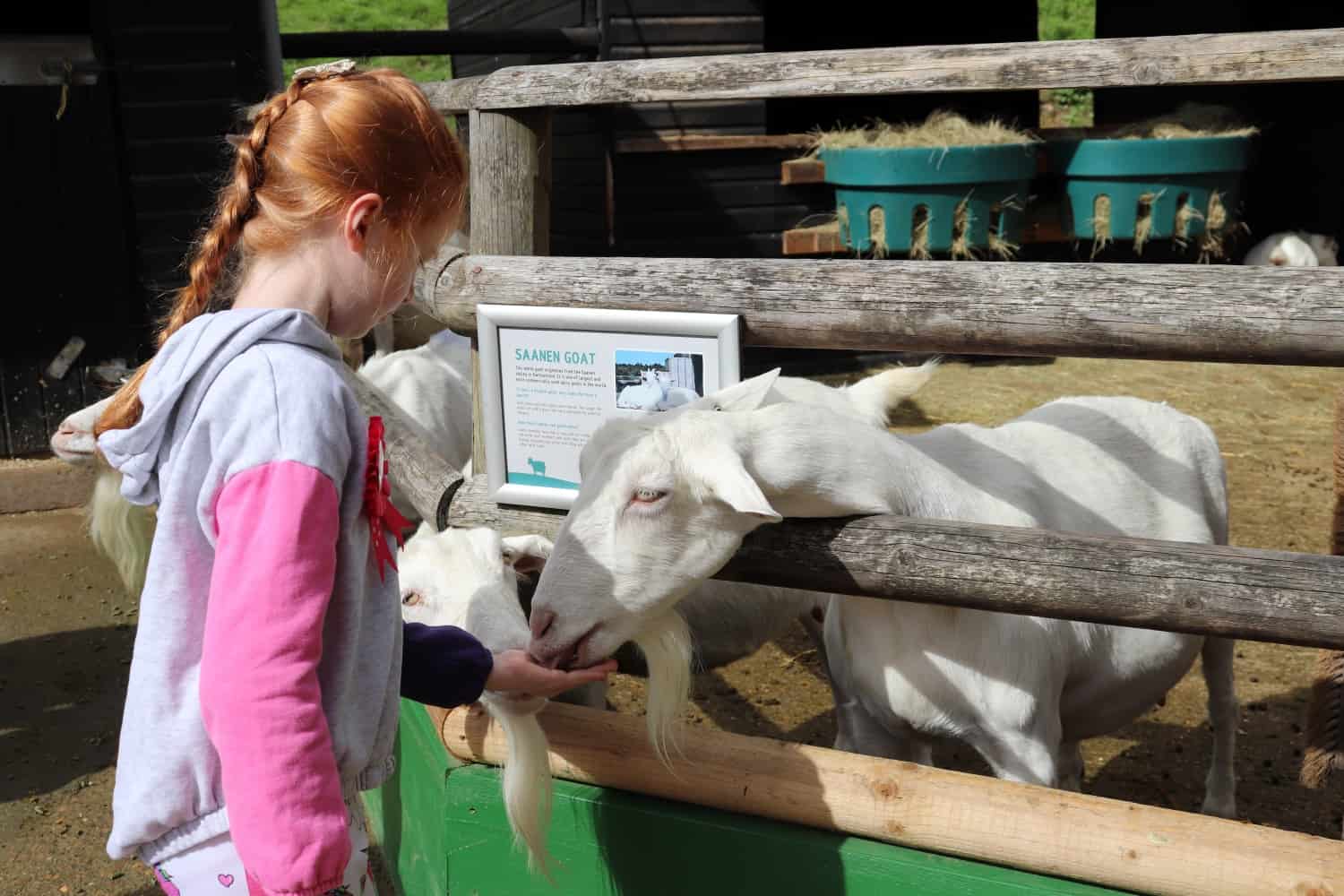 And there you have our September. A really lovely month that has been so full. It's been one of the busiest we have had in a while and at times it's been quite stressful but, it's been a good month for us.