*Some of the items mentioned in this post were provided for us to feature however all opinions are my own.
This post contains affiliate links and I may receive commission if you visit a link and buy something. Purchasing via an affiliate link doesn't cost you any extra, and I only recommend products and services I trust.
It's that time of the month where I write about everything we've loved and liked through the month. So here's everything we've loved in September:
Back to School
The biggest thing to happen this month was LP and Little Man starting a brand new year at school. LP is in Year 3 and Little Man is in Year 1 and they are just so happy to be back. They love learning, love school lunches and love their friends – it really is a happy place for them.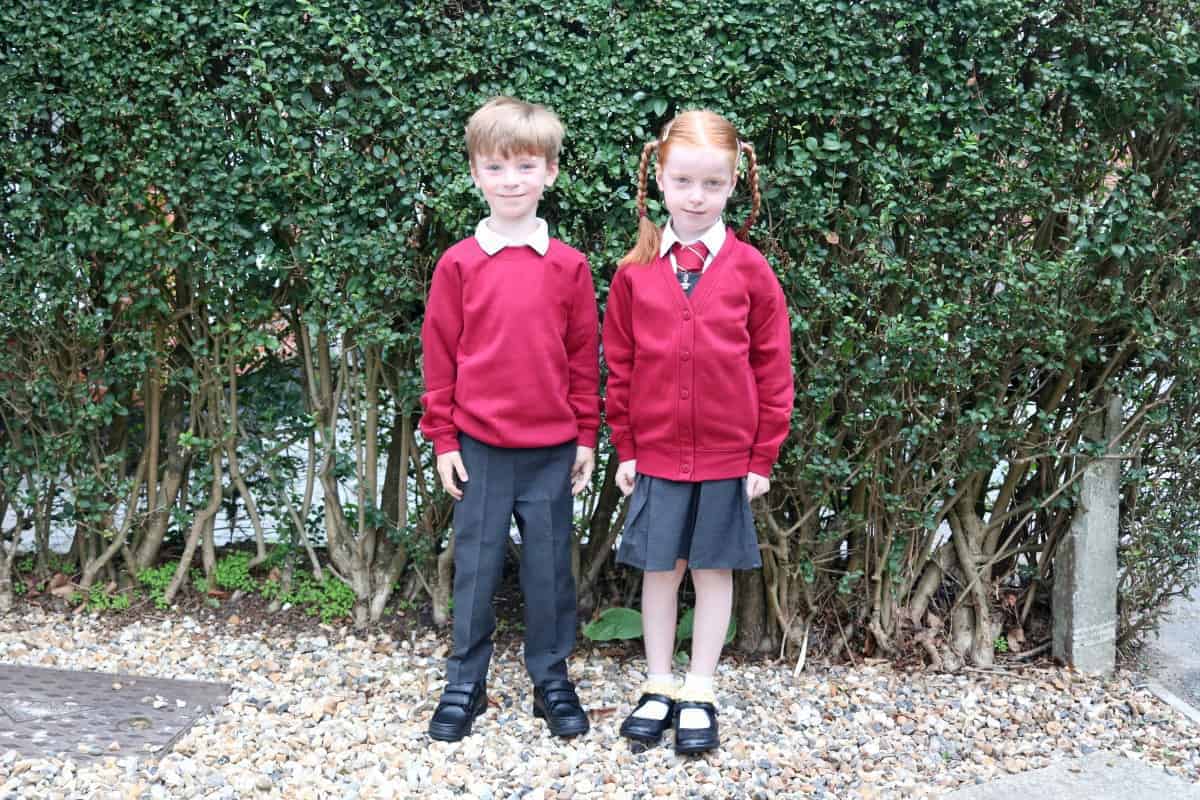 *End of Summer Gifts from Aldi
The lovely people at Aldi sent me a really lovely hamper of goodies to celebrate the end of the summer holidays. It was packed full of treats just for me – wine, biscuits, tea, beauty products and things to make the house smell nice, I've pretty much spent September working my way through it.
Celebrating LP's Birthday
We spent pretty much a whole month celebrating LP's birthday – with a little cake and presents from us at home before we went on holiday, a Disney birthday whilst we were away and then, finally, a party when we got home.
We had a typical children's party at the local theatre and then had friends and family back to our house for a barbecue afterwards – and a unicorn cake too. It was a great day, LP loved it and it was nice to celebrate her birthday surrounded by everyone closest to us.
*Back to School with Vosene
At the end of the summer Vosene Kids sent us a beautiful hamper packed full of things to help us get ready for the new year of school. It was full of things like shoe polish, a sewing kit, reward charts, a water bottle and a special Sharpie for use on labels. It also included plenty of Vosene shampoo and conditioner spray that we use religiously on the children to help keep head lice at bay. It really works too – since we started using it a year or so ago we haven't seen head lice at all! I'm running a giveaway over on my Facebook page to win a hamper just like this – you can enter here.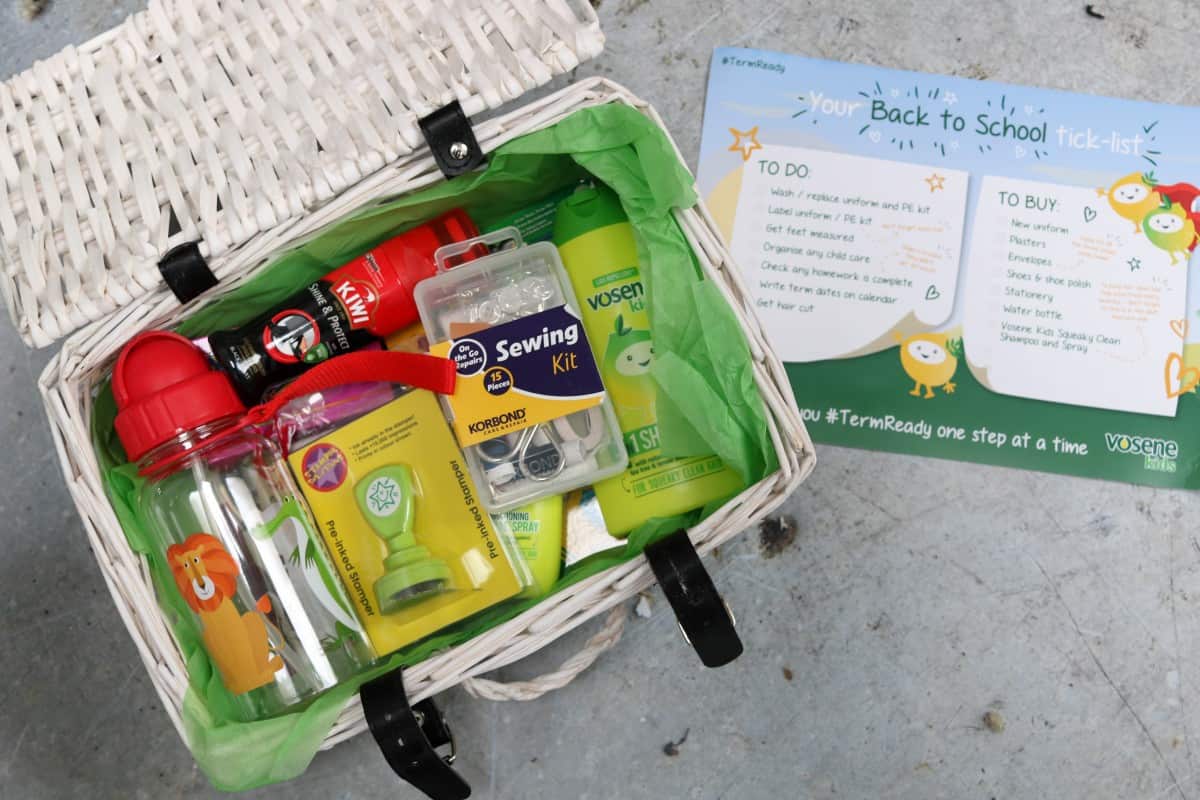 *Unicorn Universe Magazine
LP loves nothing more than a magazine when we go away for the weekend or go on a long car journey. It's her ultimate treat. So when she was sent a copy of the new Unicorn Universe magazine she was so excited! It had three free gifts with it – an eraser, stress ball and lip balm key ring – and was so bright and colourful that it's the sort of thing any child would get excited about.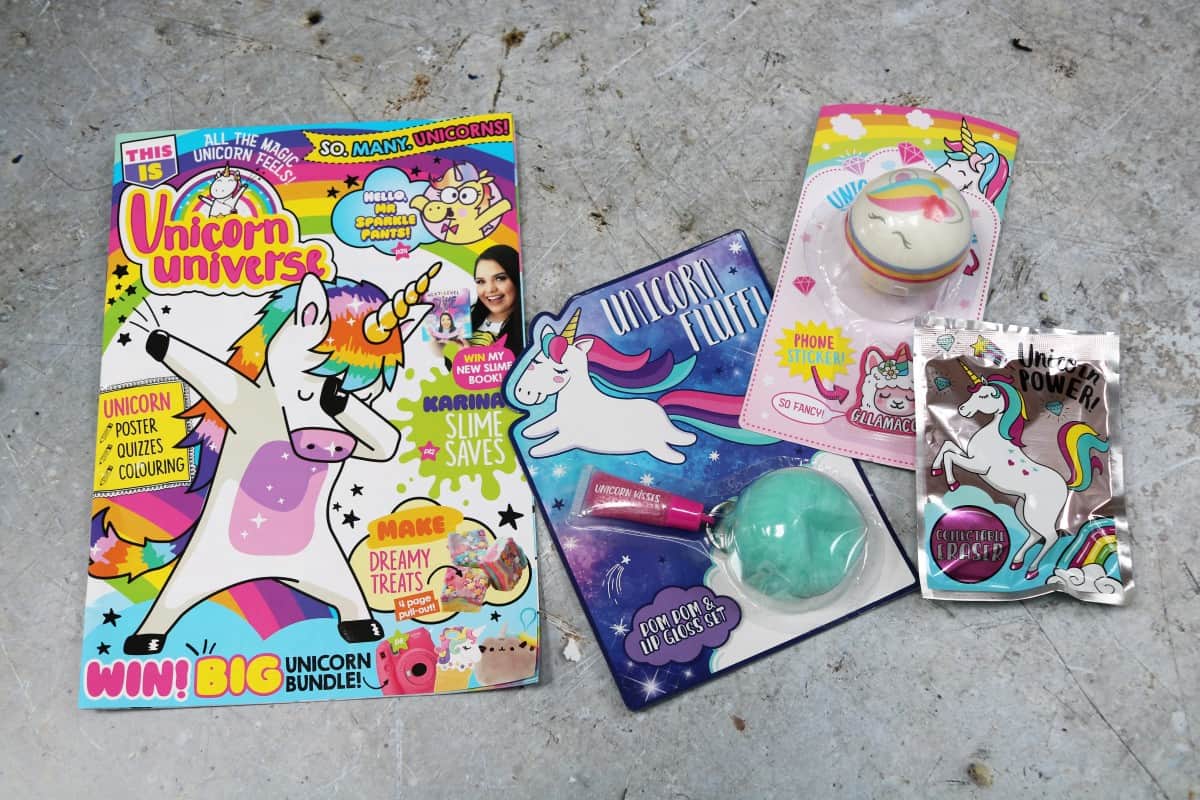 Packed in between the pages are fun quizzes, puzzles and craft activities as well as prizes to be won. Unicorn Universe is a really current, vibrant and fun magazine for children of any age.
*Hippeas
The children have loved snacking on Hippeas since the start of term. Made from chick peas, Hippeas are organic, gluten free, vegan, packed with protein and fibre and a really healthy choice as they're baked not fried. The children absolutely love them – the familiar puffed shape and the range of flavours make them a great snack for children and adults alike.
*Vlad the World's Worst Vampire – Midnight Fright
It's no secret that LP loves reading so when we were sent Vlad the World's Worst Vampire – Midnight Fright she couldn't wait to read it. She hasn't read any of the Vlad the World's Worst Vampire books before but she really enjoyed this latest instalment in the series.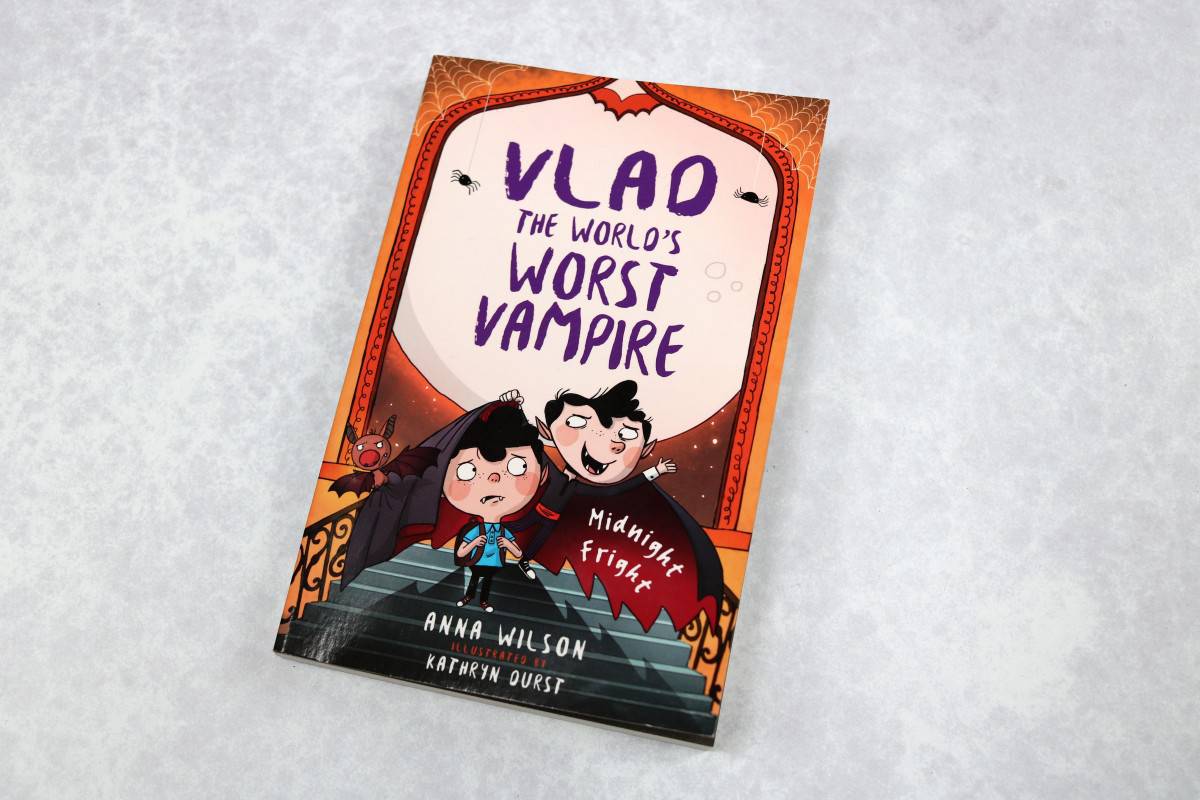 The book is about Vlad's vampire cousin, Lupus, coming to stay – and Vlad really not looking forward to it. Lupus can fly really well, turn into a bat instantly, and he has a raven called Claw and he's staying to teach Vlad how to be a proper vampire. LP really enjoyed the book but found it a little scary in places – perfect for Halloween!
*Gymfinity Kids
The children had a trial session at a new Gymfinity Kids session that opened locally. It was so much fun and they can't wait to go back. It was an hour of gymnastics, ninja, games and activities – the perfect after school activity for any age.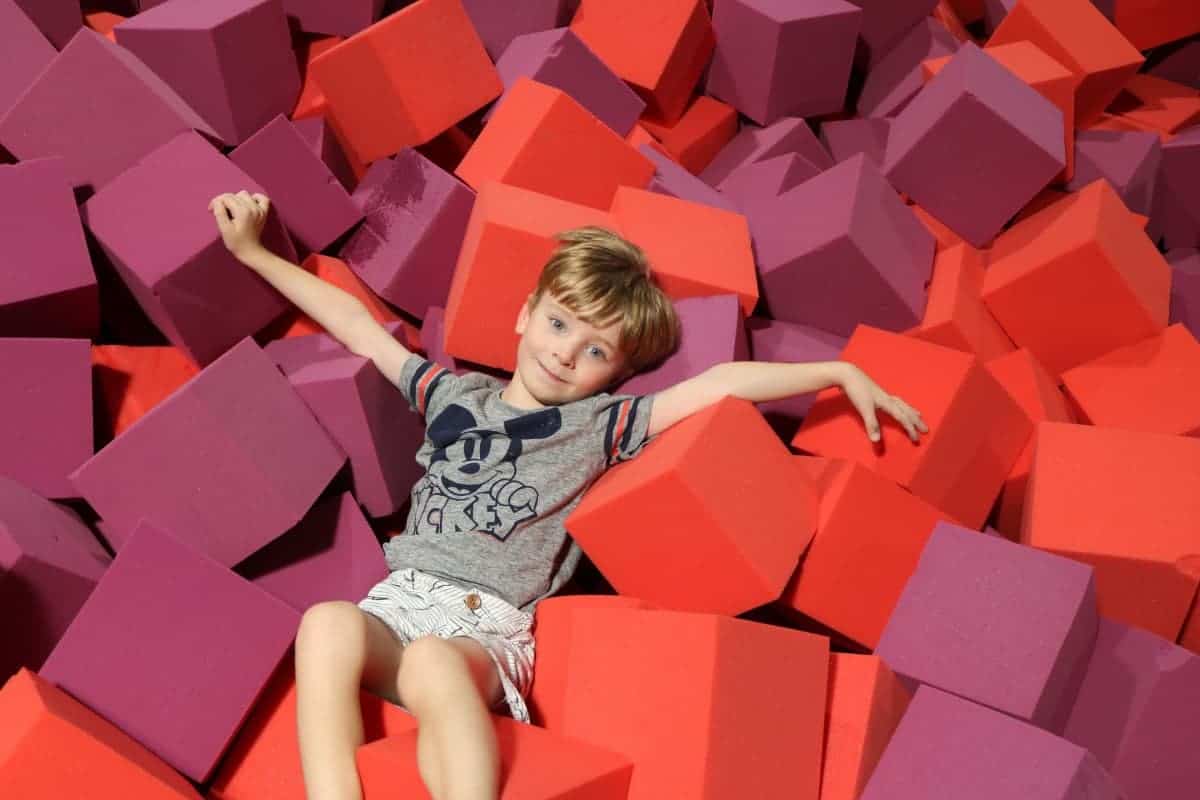 Blog On
I went to the Blog On Conference again this month and had such a great weekend. It really is a highlight of my blogging calendar and I've booked my ticket for May already! If you're a blogger and you haven't been yet then definitely think about coming next time.
*Caalm Camp
Last weekend we stayed at Caalm Camp in Dorset. It was our first yurt experience and we had such a great time. A log burner, toasting marshmallows and hearing the rain on the roof whilst playing board games – it was pretty much the most relaxing family weekend I have had in a long time.
*GANT Children's Clothes
The lovely people at GANT sent Little Man a gorgeous outfit which may be the smartest thing in his wardrobe. Smart chinos and a cable knit sweater arrived in a gift box and Little Man was excited to try them on immediately.
I think he'll be wearing this outfit for every occasion through the autumn and winter. It's smart but comfortable and warm. The sweater would work well dressed down with jeans and the chinos could be paired with a shirt too. It really is the perfect addition to Little Man's wardrobe.
*Thermos Hydration Bottle
Over the last weeks I've been using a Thermos Hydration Bottle which has a gauge on it to keep tabs on how much water you're drinking through the day. This bottle has been keeping me company at home, out on a run and at the gym. With a one-handed push button it's easy to drink from even on the go and it has a flip up loop making it easy to hold as well.
*Red's Kingdom Switch Game
Dave's been enjoying playing Red's Kingdom on the Nintendo Switch with the children. It's a puzzle game that follows the story of Red whose stash of nuts has been stolen by the evil Mad King Mac, who also took Red's Father prisoner! Red sets out to reclaim his goodies and along the way hopes to find his Pa too. The game play takes the form of a classic slide mover in which the character only moves in one direction until he is stopped by an obstacle, or falls off the edge of the paths. This makes for some very tricky puzzles as the object is to collect all the nuts in a room and exit it successfully, whilst only moving in one direction using the landscape to stop your momentum. Complications are added as you progress through the game such as baddies and switches that alter the room, making you think about your next move.
Reds Kingdom is a fun puzzler that is very much suited to the Nintendo Switch's mobile platform, good to pick up and play for short blasts at a time if you've half an hour or so to spare. I was constantly bought back to the game in order to pick up every single nut and hidden goodie, despite having made my way through particular areas and further into the story. Reds Kingdom has been enjoyed by the whole family and the content is suitable for young players who can read their way through the story scenes.
And there you have it, another month of things we've all been enjoying – from products to weekends away. I hope you've all had a lot to enjoy this September too.