This post contains affiliate links and I may receive commission if you visit a link and buy something. Purchasing via an affiliate link doesn't cost you any extra, and I only recommend products and services I trust.
*Some of the items mentioned in this post were provided for us to feature however all opinions are my own.
It's that time again, and each month it comes round quicker than the month before! This is the time when I share all the positive things from the last few weeks. Things we've enjoyed, new discoveries and time together. It's one of my favourite posts of the month and, after the last few weeks of tag teaming coronavirus, it's definitely good to focus on the good bits!
This is a very special edition of Liked & Loved this month as I have three giveaways spread through this post – carry on reading to find out more and enter to win.
* New games
I always love to share the children's latest video game discoveries with you and the game they've been playing most this month is Blaze and the Monster Machines: Axle City Racers. A fantastic kart racer game based on the familiar Blaze and the Monster Machines world and characters, it was an instant hit with LP and Little Man.
Perfect even for young players, the game lets you join Blaze and his driver AJ, along with Starla, Pickle, Crusher and more familiar characters on a kart racer experience that includes customisable characters who all have unique abilities to activate, STEM educational features and auto drive plus optional simple controls to make it easier to play too. It's a great option for any Blaze fan.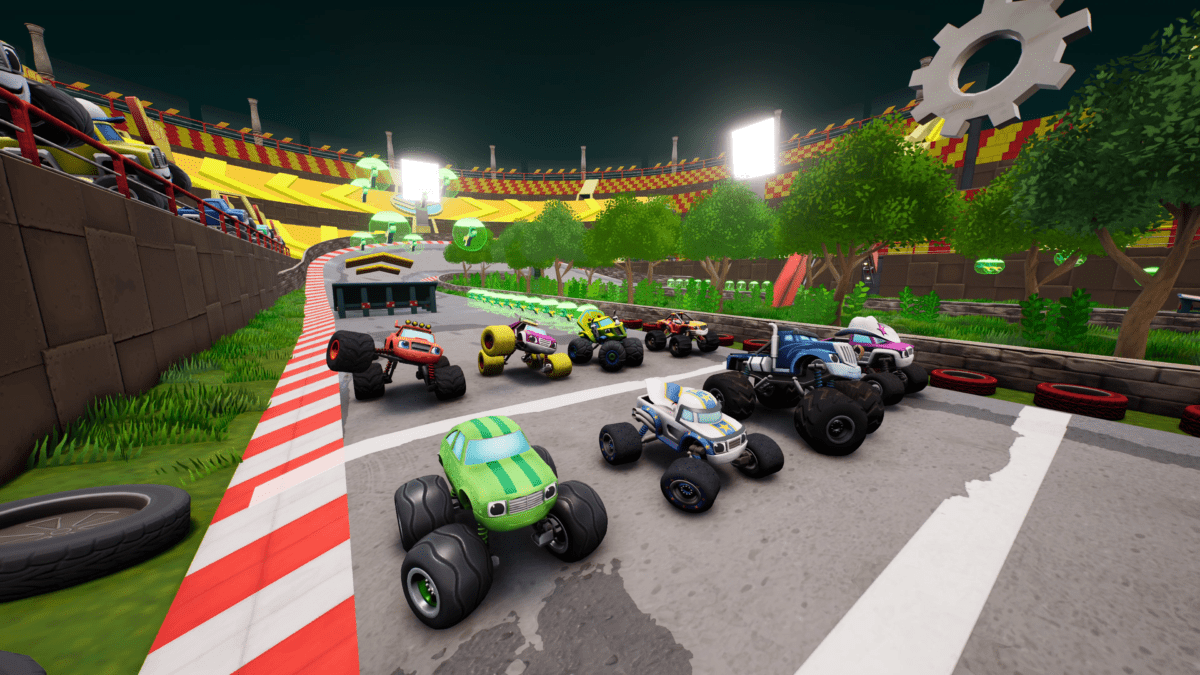 * New merchandise
Do your kids love having merchandise from their favourite shows? LP and Little Man love having anything with show characters or logos on and Little Man was so excited when matching Monty & Co tees arrived for us. The live action puppet series features a mix of lovable characters who live behind their shop where anything can be mended, repurposed or recycled. As you can tell, it's great for children to learn about waste and green issues but also has great themes about feelings – with each episode having a real emphasis on being caring and humour.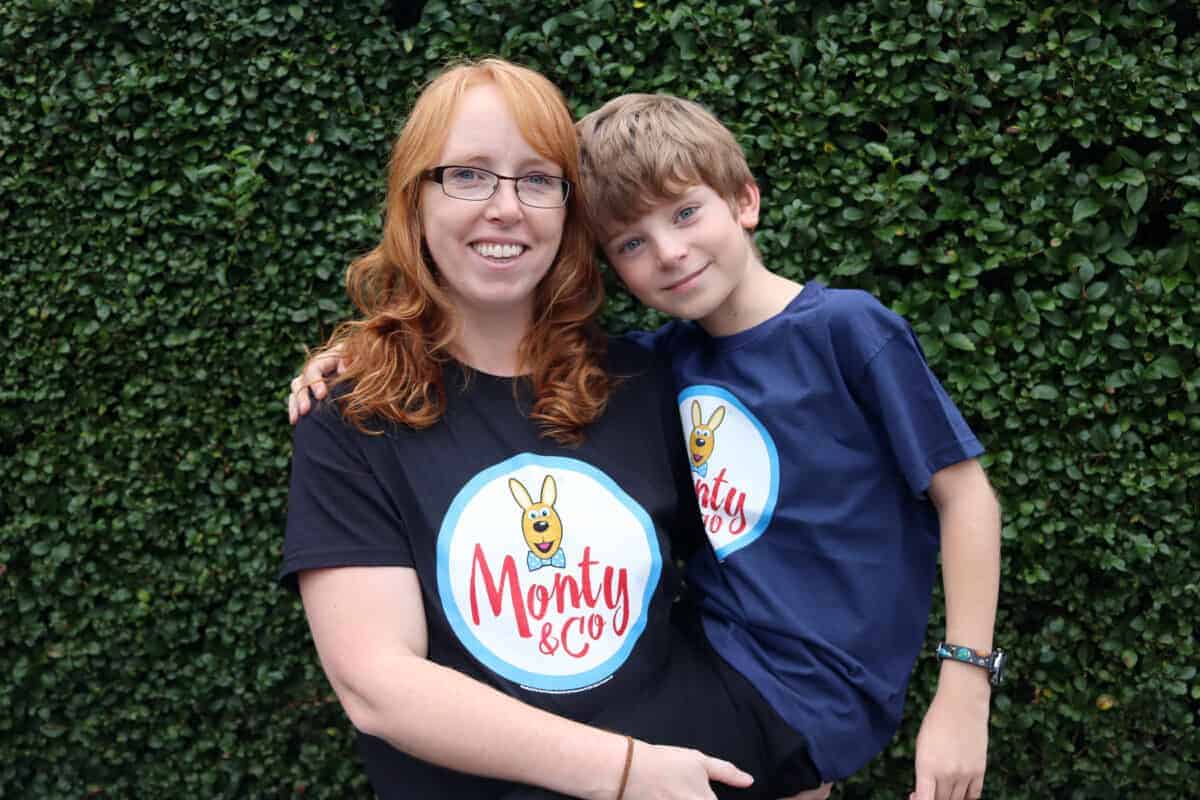 * Foodie finds
We love trying out new food and drink products and as Dave has salad for lunch every day he couldn't wait to try the new Dressini Tahini Dressings. Dressini comes in three great flavours – classic Garlic & Herb, a gorgeously pink Beetroot & Garlic and a bright yellow Turmeric & Ginger. The look amazing on any salad and taste great too.
The dressings are full of the superfood tahini and are vegan. They'd be great at BBQs and work well as a dip or drizzle. The Dressini webshop has just launched and they're giving 20% off with code DRESSINI20 if you'd like to try the range for yourself.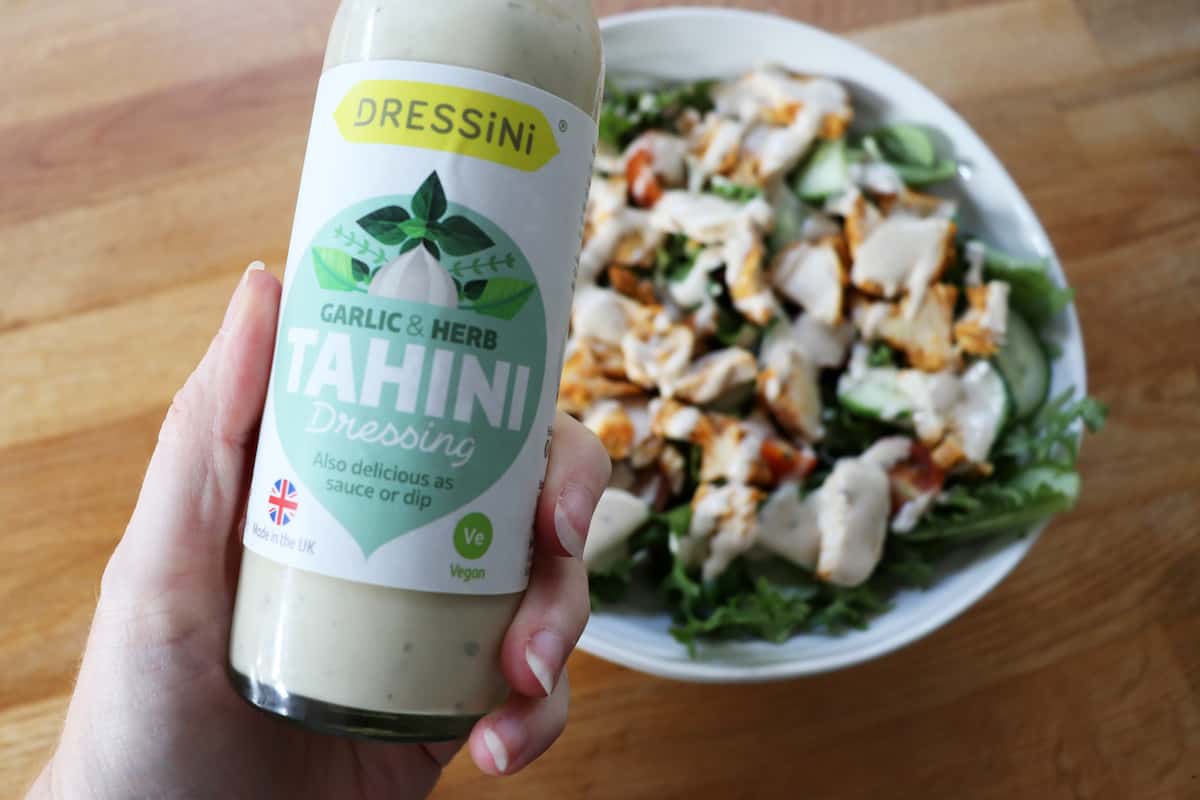 * New Books
We have also been enjoying a lot of new books this month – which is always the case, as LP and Little Man love books more than anything else! A fantastic gift book is A History of the World in 25 Cities from The British Library and Nosy Crow. It's an absolutely beautiful, illustrated book of incredible city maps from across the world, telling the story of human civilisation from ancient history to the present day.
LP has been enjoying Magnificent Mabel and the Very Important Witch. The fifth book in the Magnificent Mabel series is perfectly timed for Halloween. Full of great illustrations and including three short stories, it's perfect for children who are new to chapter books or, children like LP who love something quick but fun to read!
Little Man has really enjoyed Tales from the Ocean this month. The book introduces you to so many sea creatures throughout twenty original and beautiful stories. It transports you from the icy depths of the Antarctic to the tropical waters of the coral reefs with seals, penguins and crabs for company! This would make a wonderful gift for any nature lover.
Another fantastic book that would make a great gift is As Large As Life. It's a real journey through the world, exploring 26 habitats and featuring over 250 animals. Full of facts and incredible illustrations it teaches you things like a sword-billed hummingbird has a beak longer than its body and a giant anteater's tongue can delve two feet into a termite mound in search of food! Any fact loving child will absolutely love this book.
I don't think children ever grow out of enjoying a good lift the flap book and LP's loves the Hide and Seek History: The Greeks book. Full of flaps to peek under and read, with facts at every turn – and even more flaps hidden under other flaps, it teachers you whether charioteers the highest-paid athletes in history, how Heracles slayed Hydra and whether the Greeks invented the world's most bloodthirsty sport!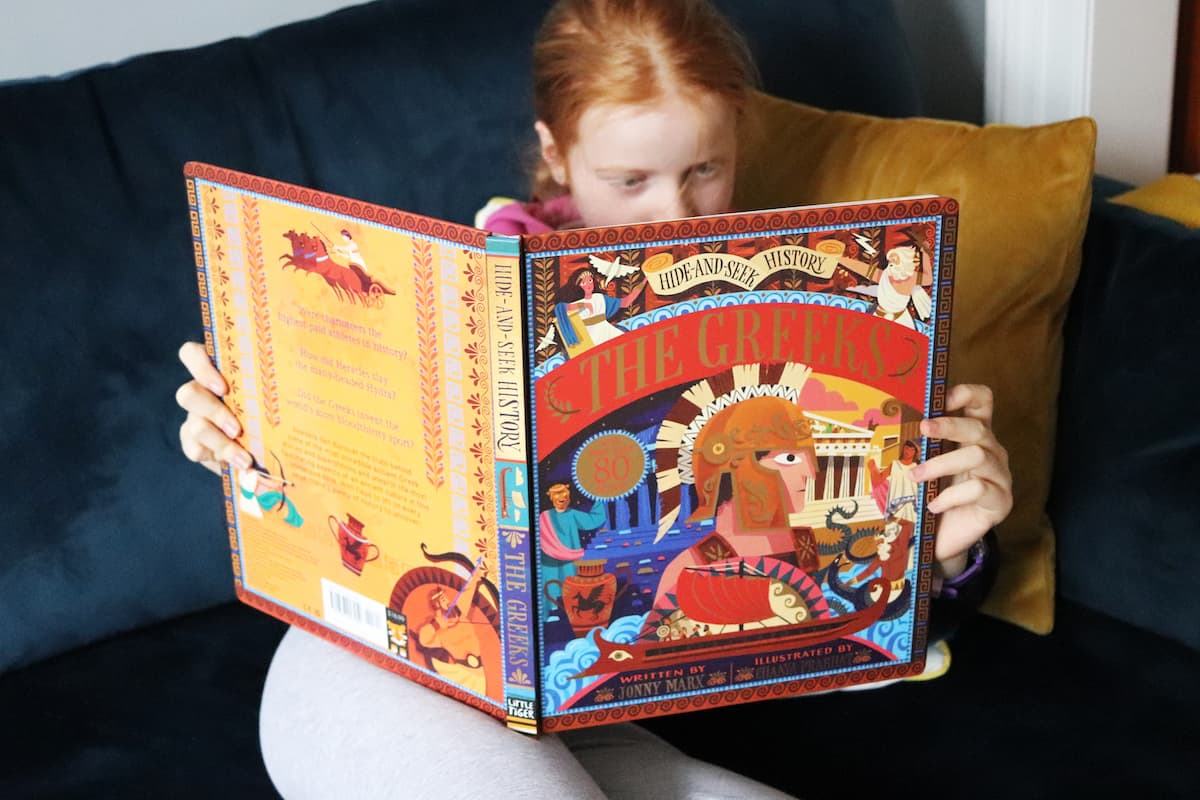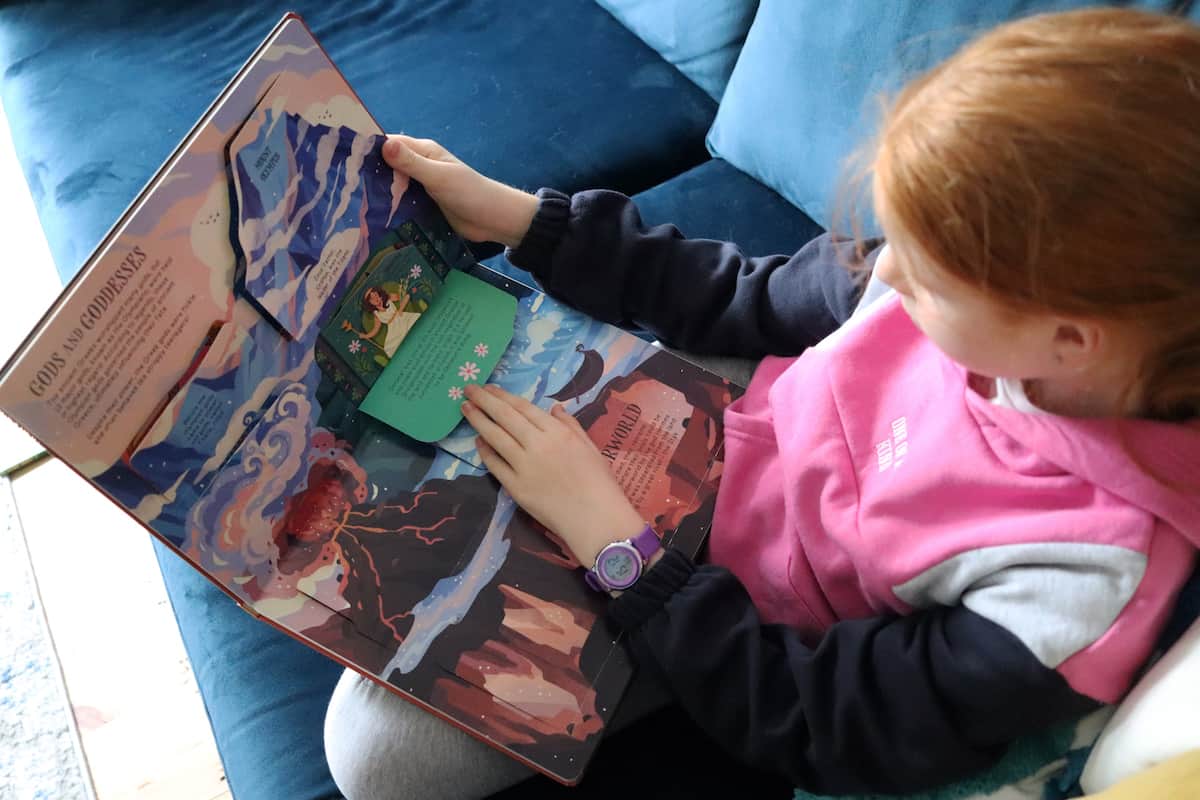 Another fantastic education but beautiful book is Everything You Know About Dinosaurs is Wrong. Instantly peaking interest, this book will make any dinosaur fan a dinosaur expert! It's an informative, inventive and entertaining dinosaur book that really questions how much you know about dinosaurs and teach you so much more too.
Another easy to read chapter book is Midnight Magic: Mirror Mischief. The next in the Midnight Magic series, it's easy to read, written in fun rhyming verse and with beautiful colour illustrations throughout. The story is about Trixie and her cat Midnight – along with the cat's bathroom mirror reflection that has come to life, creating a second Midnight who causes all sorts of chaos. Such a great adventure story for younger readers.
Welcome to Consent is a great book that we were sent this month. It teaches children all about consent in a way they will understand and is age appropriate – with certain topics left until later in a 'when you're ready' chapter. It looks at consent in a way that children can relate to – if a friend wanted to borrow your t-shirt, for example, and it's such an important topic that I think needs to be spoken about with children more. This would be great for any child who has already gone through sex education at school and is nearing the time when consent in a sexual sense will be relevant to them.
* New conscious choices
This month I was sent a pack of Trade To Aid Reusable Sanitary Pads. The pads come with six pads, two for each absorbency level, as well as a bag to help with the storing and washing process. The pack also has really clear instructions on how to use the pads and information on the benefits of using them not just to yourself but to the planet too. The pads are made from recycled and reusable materials, they're comfortable to wear and easy to use.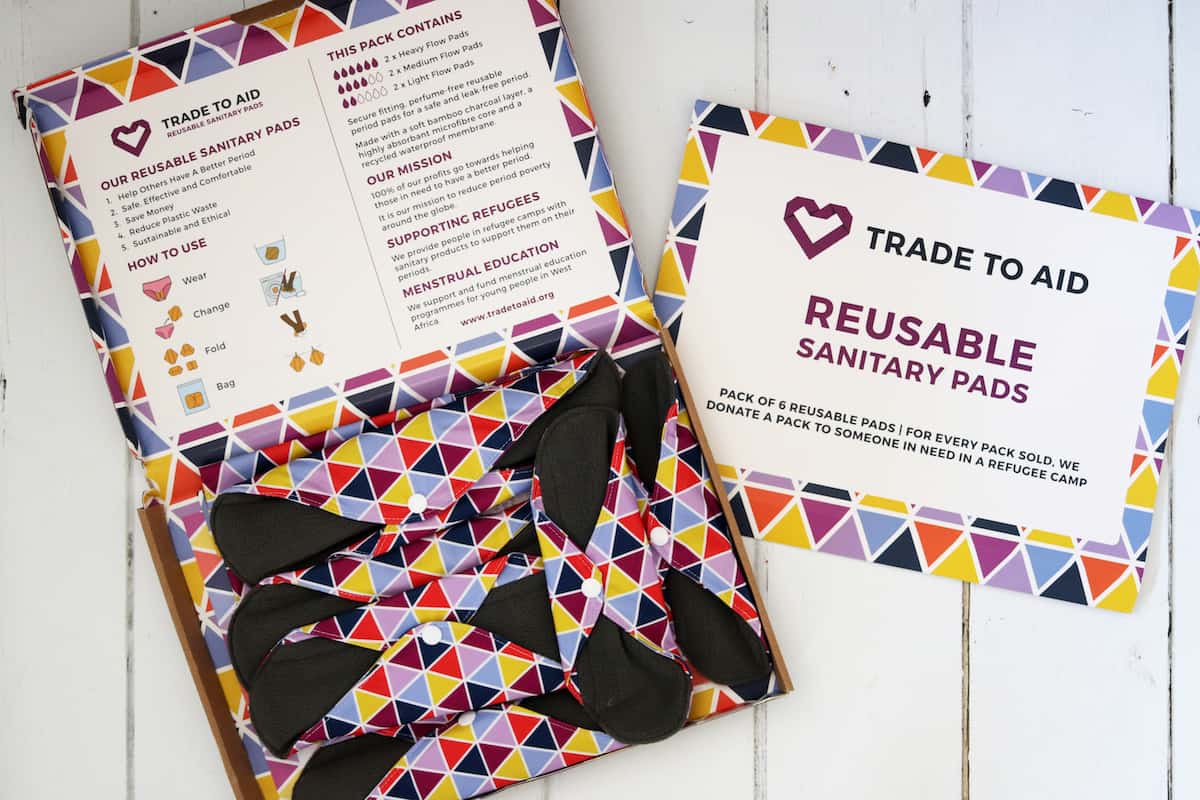 One of the best things about Trade To Aid is that 100% of their profits go towards funding menstrual education and for every pack of Trade To Aid pads that are bought, they donate a pack to someone in need. Their real aim is reducing period poverty and making sure those in need have the resources they need to manage their periods each month.
Days out
Despite the best part of the month being spent at home, we have also managed to have a few lovely days out. We had a belated birthday trip to Windsor with a boat ride, afternoon tea and a little potter which was lovely. As well as going to Kew Gardens for their Gruffalo's Child Trail.
We have also gone away for half term but I'll tell you all about that in next month's instalment!
And there you have it for this month. I'll be back in a few weeks to share all out latest discoveries with you!