Some of the items featured in this post were provided for us to feature. I've added a * next to those items for reference.
It's that time of the month where I tell you all the stuff we've been enjoying and appreciating over the last few weeks. So here goes:
Moving Home
This month we moved back home after living in a rented apartment for 4 weeks whilst the bulk of our building work was completed. We moved back on my birthday, which made the day a bit of a non-event, but it was just so nice to be home.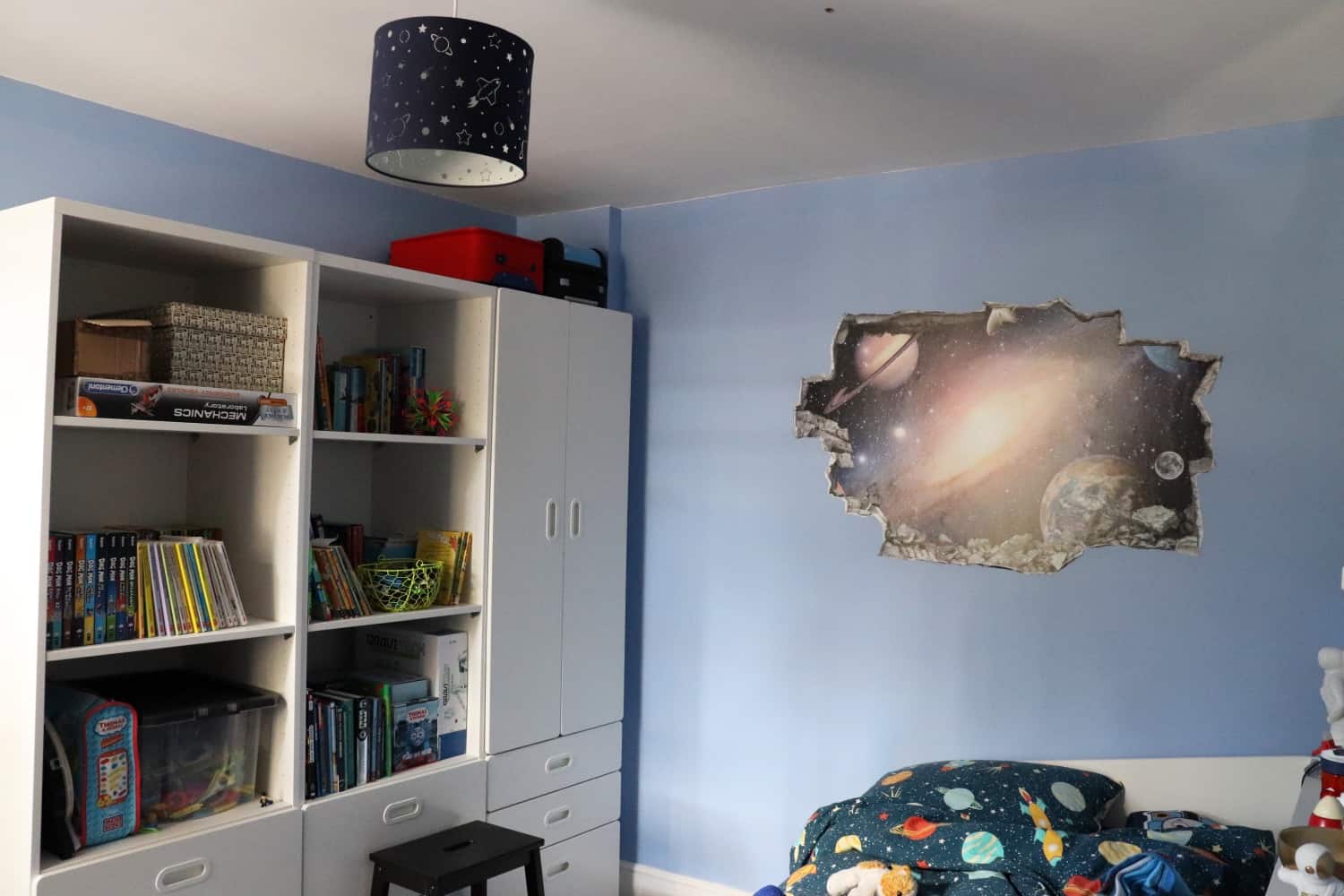 Loft Conversion
This month our loft conversion has been pretty much completed. This week the loft is being decorated, next week the carpet is being laid and by about mid-November the hall will be decorated too. It's all happened so fast but we are so incredibly pleased with it. I now just can't wait for the scaffold to come down and for us to see the loft conversion in all its glory!
* Days Out
After a few weeks of upheaval we finally managed a couple of days out this month and it was so lovely to have a little glimpse of normality. We had a day at Kew Gardens, experiencing their Gruffalo Adventure, and it so much nicer than the last time we visited as the weather was so much better!
We also went to the Winchester Science Centre on their reopening weekend. They had to shut for such a long time but have spent the time rearranging the centre, making it Covid safe and installing new exhibits. It was a fantastic day out.
* Tea
I love tea. It features in every day and I'm always looking for new types to try at home. Blue Tea Box sent me one of their subscription boxes this month to my specifications – just black tea – and it was such a treat getting a box of tea through the letterbox.
They have rare and single-origin loose-leaf teas from around the world, with each delivery tailored to the recipient's tastes. They can create boxes that include black, green, fruit, herbal, and even rooibos teas for those more adventurous with their tea than me!
* Periods
I know, no-one enjoys periods so you may be wondering why it's on my Liked & Loved this month. Well, we're getting to the point where we need to talk to LP more about periods – she's growing up so fast – and Wild Hearts Gang have created a really lovely parcel to help girls with their first period and beyond.
Many girls aren't prepared when their periods start. They're not sure what is really happening and it can be a really unsettling time. Wild Hearts Gang have created their boxes to be educational, on trend and something to just make that first period a little bit easier.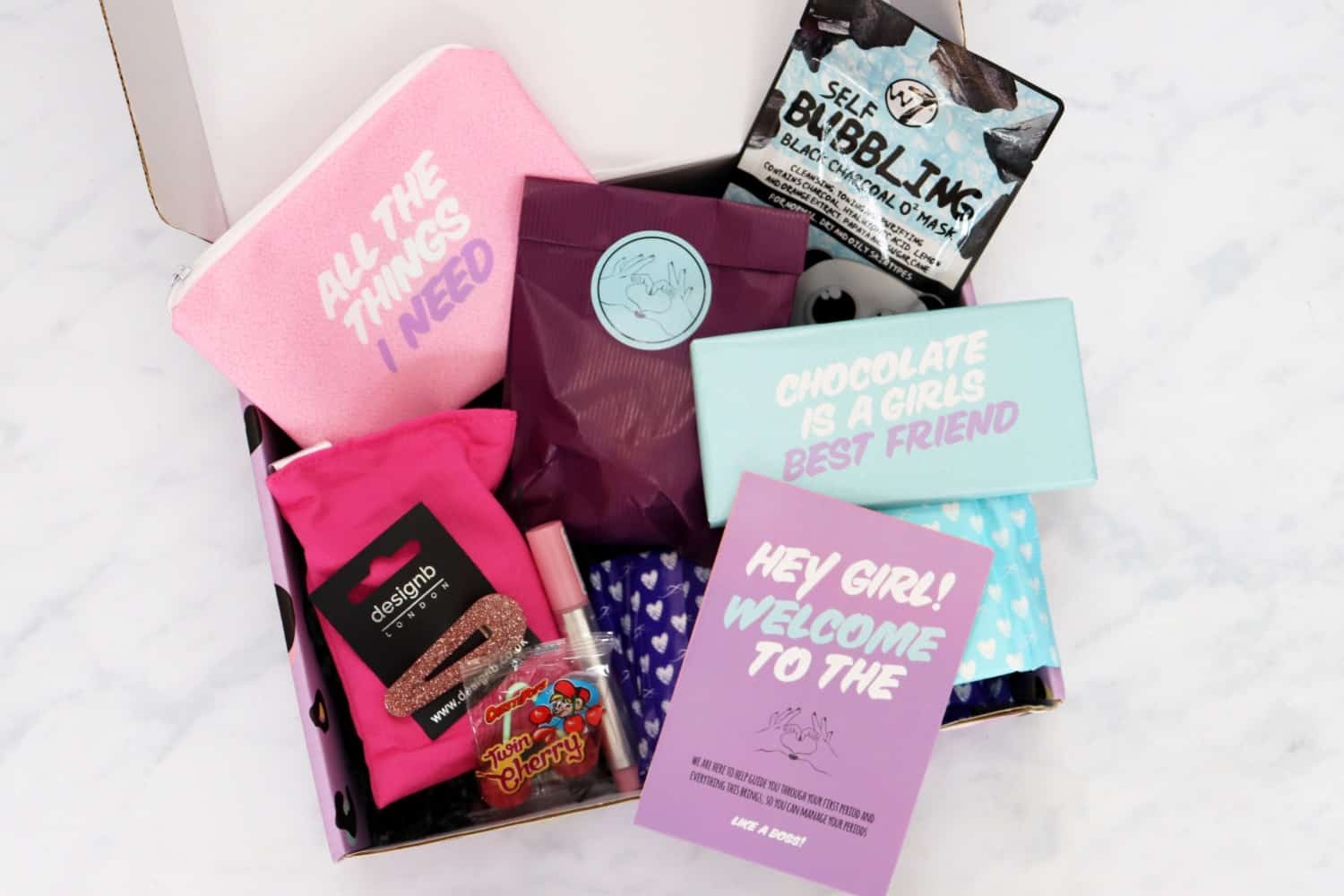 The First Period Box includes Wild Hearts Gang positivity cards, info leaflet, carry pouch and chocolate bar as well as a homemade bath bomb, a sheet face mask, a microwave heat pack, a lip crayon, a selection of day and night teen pads and other surprise gifts like hair clips and makeup. This really is a fantastic idea and something that I wish I'd had when I started my periods too!
* Reading
We love getting new books and things to read. This month we were sent a beautiful new The World of Winnie the Pooh book along with a commemorative coin from the Royal Mint. I can't quite believe that our favourite honey-loving bear is 95 next year!
We were also sent a Spirit Riding Free bundle to celebrate the new series of books that have just been released. They're the perfect chapter books for young readers and fans of the show will love them. You can enter to win a bundle of Spirit goodies over on our Instagram feed.
LP and Little Man were sent copies of two fantastic magazines – Anorak and Dot. Anorak is celebrating its 14th anniversary and its little sister publication DOT is celebrating its 5th anniversary. The children love both magazines and they are so much better quality than typical children's mags you pick up in the supermarket! They help inspire children to learn through creativity and LP and Little Man love Anorak. Dot is similar but aimed at slightly younger children.
* Harry Potter
This month is Dark Arts month in the world of Harry Potter and so the children were sent a pretty amazing bundle of goodies to celebrate. You can see more over on Instagram. I loved how Harry-like Little Man looked too!
* Sleeping Better
I have always had real trouble switching off and getting to sleep and so have been trying anything I can to help me fall asleep quicker and have a better quality of sleep. This month Olverum sent me their Restful Sleep Pillow Mist to try and I was looking forward to using it.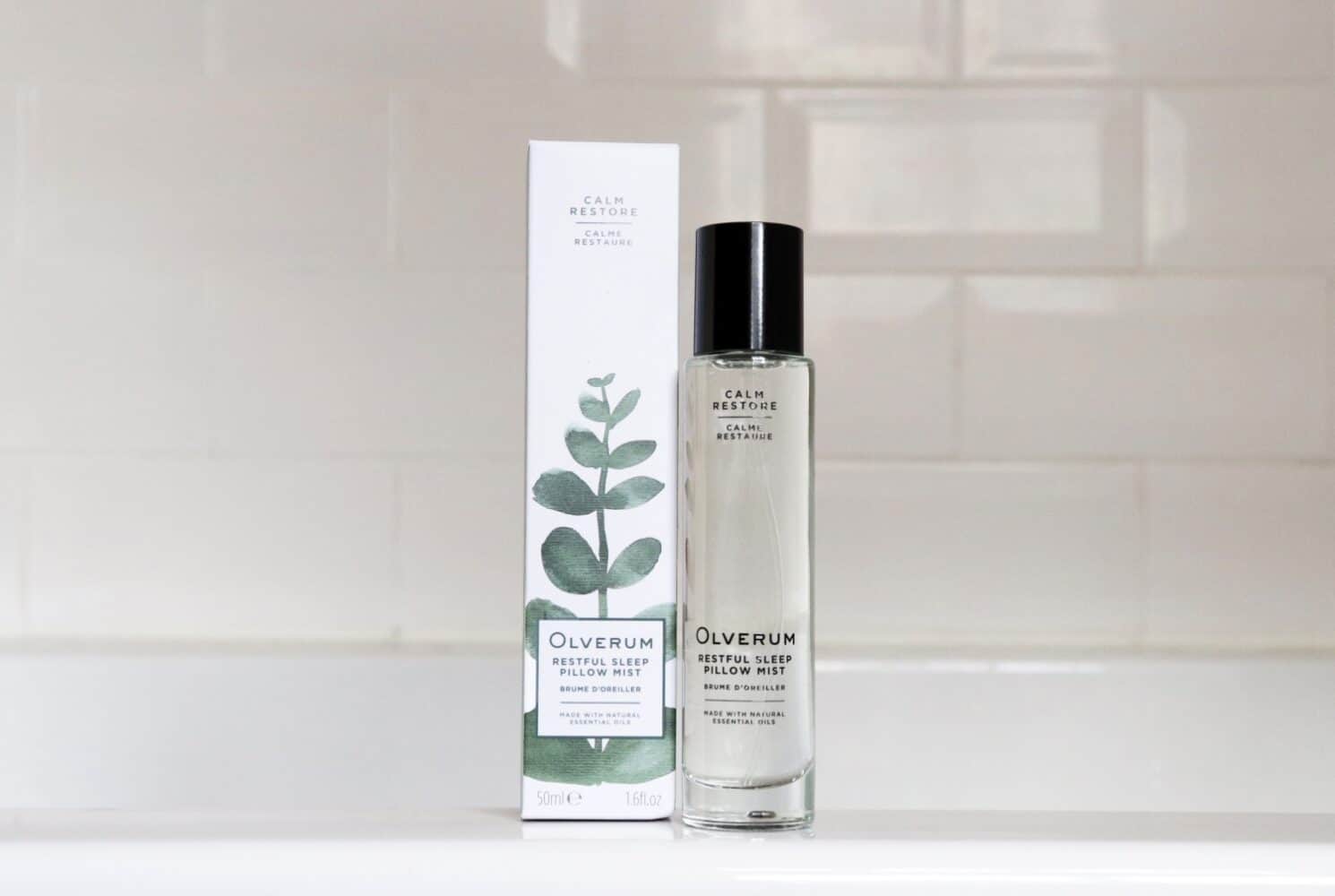 The Pillow Mist is spritzed on your pillow before bed, or in the air above, and fills the sleeping area with a serene natural fragrance. It aims to help inspire a tranquil mind and restful sleep and since using it I have found that I've been more ready for sleep when getting into bed. It smells wonderful and I'm sure it has helped to calm my mind before falling asleep. You can find out more over on the Olverum website.
* Sweet Treats
I've been making a lot of fudge again this month as it's just so easy to make. I'm working on an Amaretto and Cherry fudge at the moment but it needs another tweak before I share it.
But I have perfected a Baileys fudge recipe which is pretty good, even if I do say so myself. It's such a great fudge for this time of year and one that everyone who has tried it has enjoyed. I'll be making it a lot!
We also got sent some brownies from Robyn's Nest. They were part of their Christmas collection but they have a great range of bakes by post that I thought I'd share here too. They are one of the most delicious things I have ever eaten! You can see their full range here.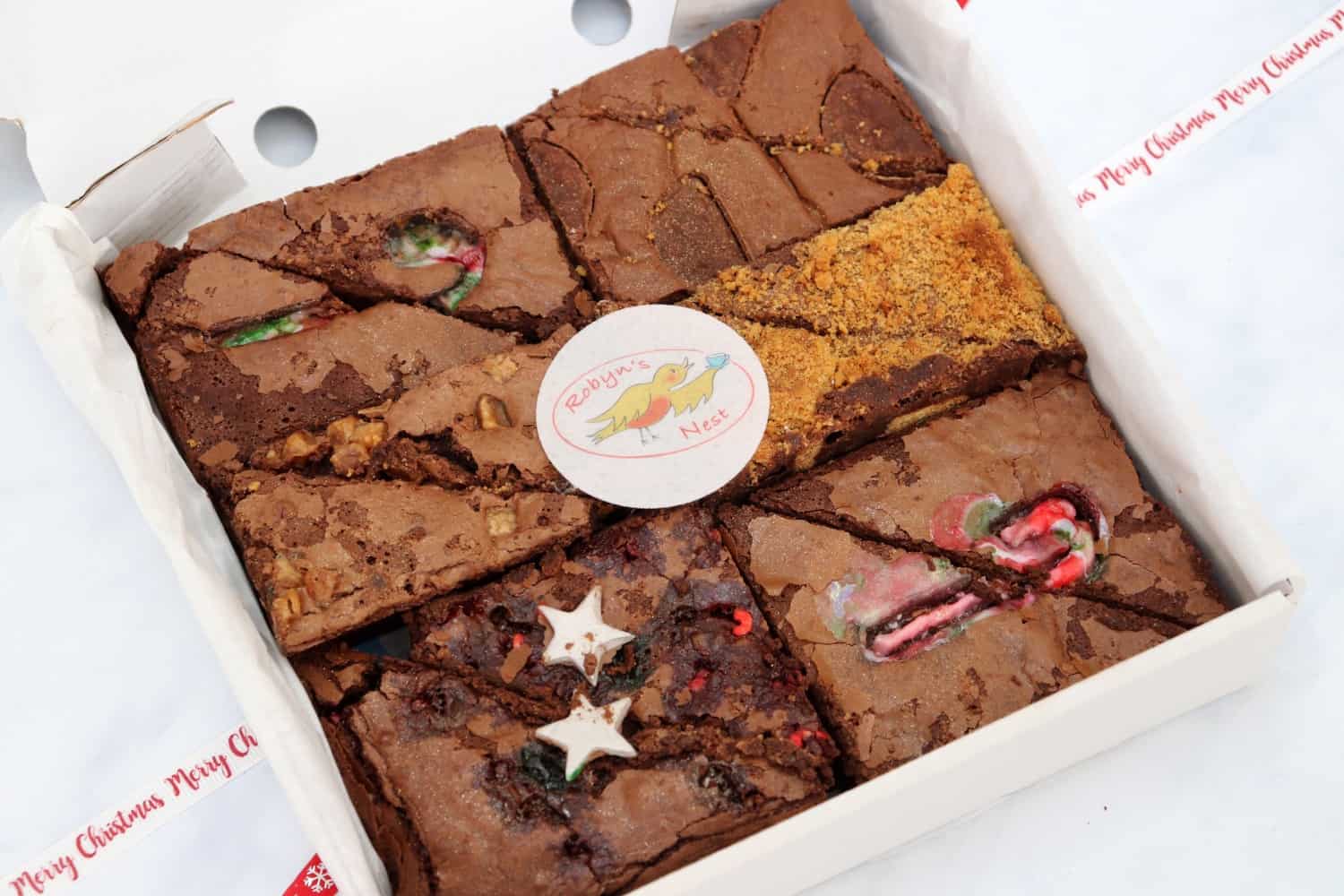 I've never had sweets through the post before but Panda Sweets sent us a pick n mix box and it was such a fantastic treat for the family to share.
Panda Sweets have a great range of sweet boxes with options to suit all dietary needs. Our Pick n Mix Box had a whopping 1kg of sweets in it with a great mix of types and flavours. It was like a treasure trove and the kids loved dipping into it.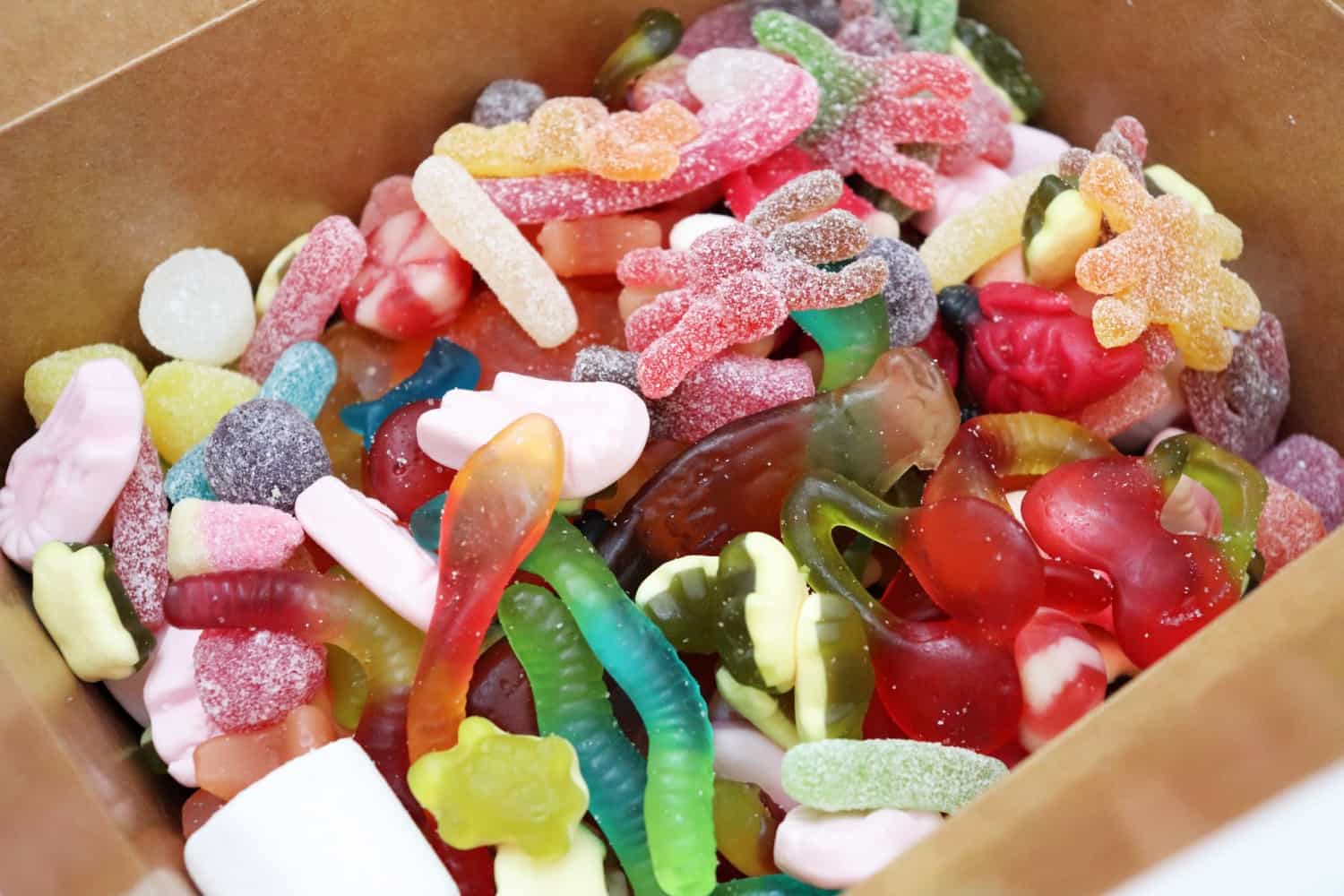 If you'd like to purchase your own sweets, you can use code REDHEAD for 15% off orders until the end of January! That makes this sweet box just over £9 including delivery.
* Getting ready for Christmas
I know, it's only October. But, we are really enjoying our Christmas preparations and a big part of that is choosing advent calendars. This month Wax Lyrical sent me their beautiful Wrendale Design Advent Calendar.
The advent candle is perfect for anyone who loves candles, with 25 tealights hidden behind the doors and a tealight holder included in the first box too. They've thought of everything! The candles feature four different woodland fragrances, perfect for this time of year.
Another great advent option this year is Livia's. Their range of naturally vegan, gluten and dairy free snacks are a wonderful treat at any time of the year and this advent calendar includes full size samples of their range.
Each day you can enjoy a full size pack of Livia's Nugglets, Dunx or Million Squares. It's one of the most substantial and worthwhile edible advent calendars I have ever seen. A great treat this December – especially if you have a gluten or dairy free diet.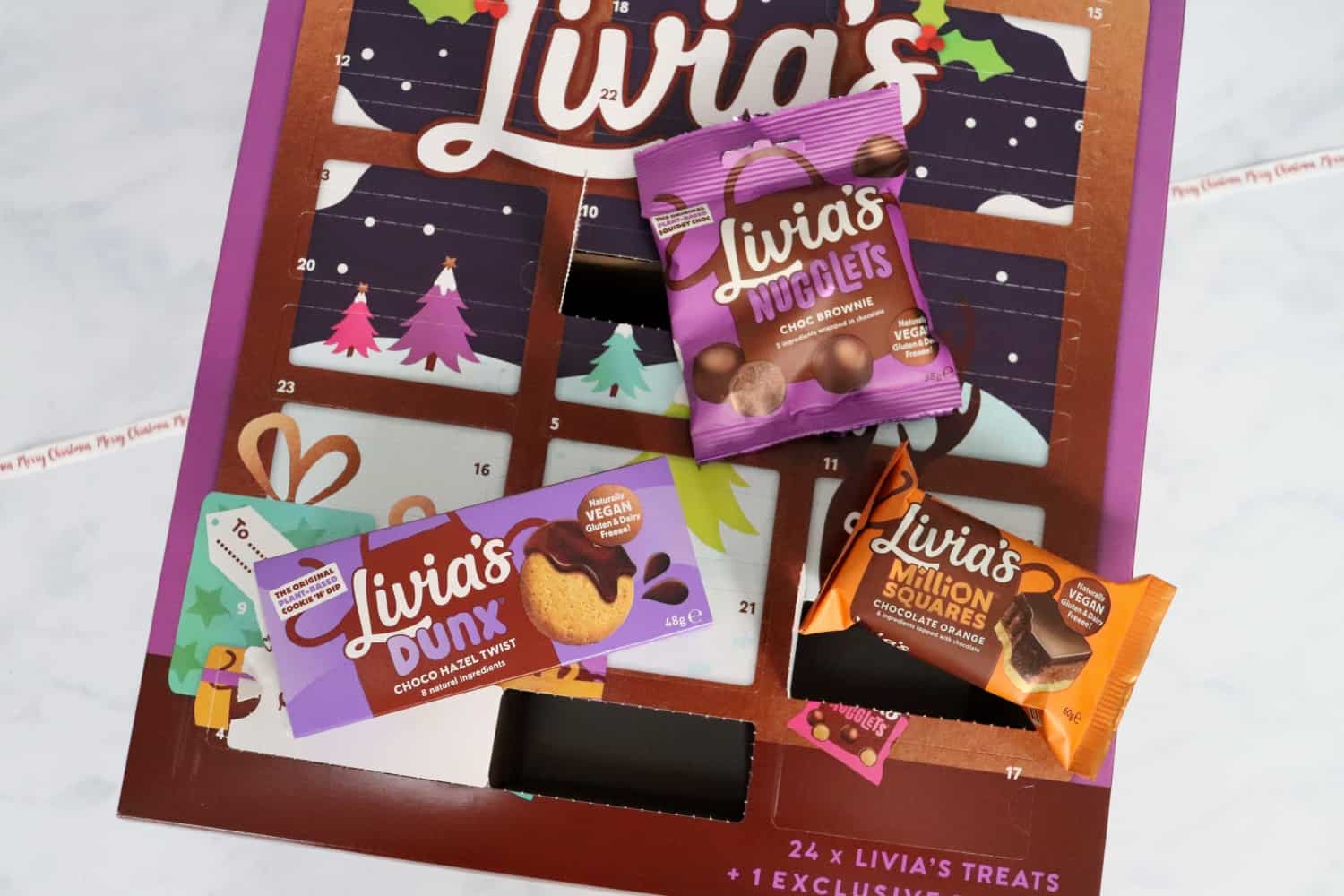 * New Games
This month Dave and the kids have been enjoying a few new Switch games. It's always great to have something new to play when the weather isn't too good.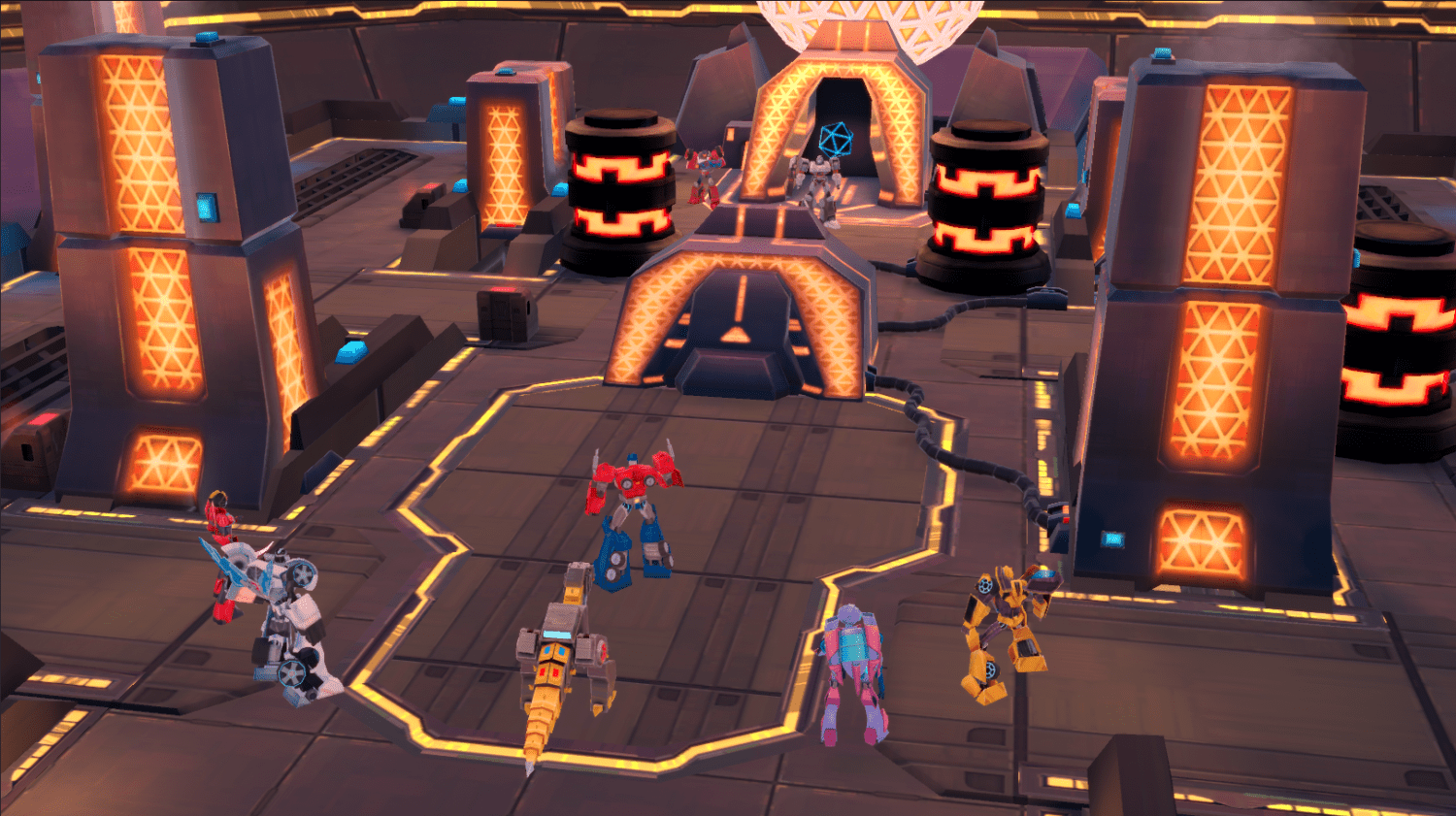 Transformers: Battlegrounds is a turn-based combat game set on Earth which chronicles the fight between the heroic Autobots and the evil Decepticons.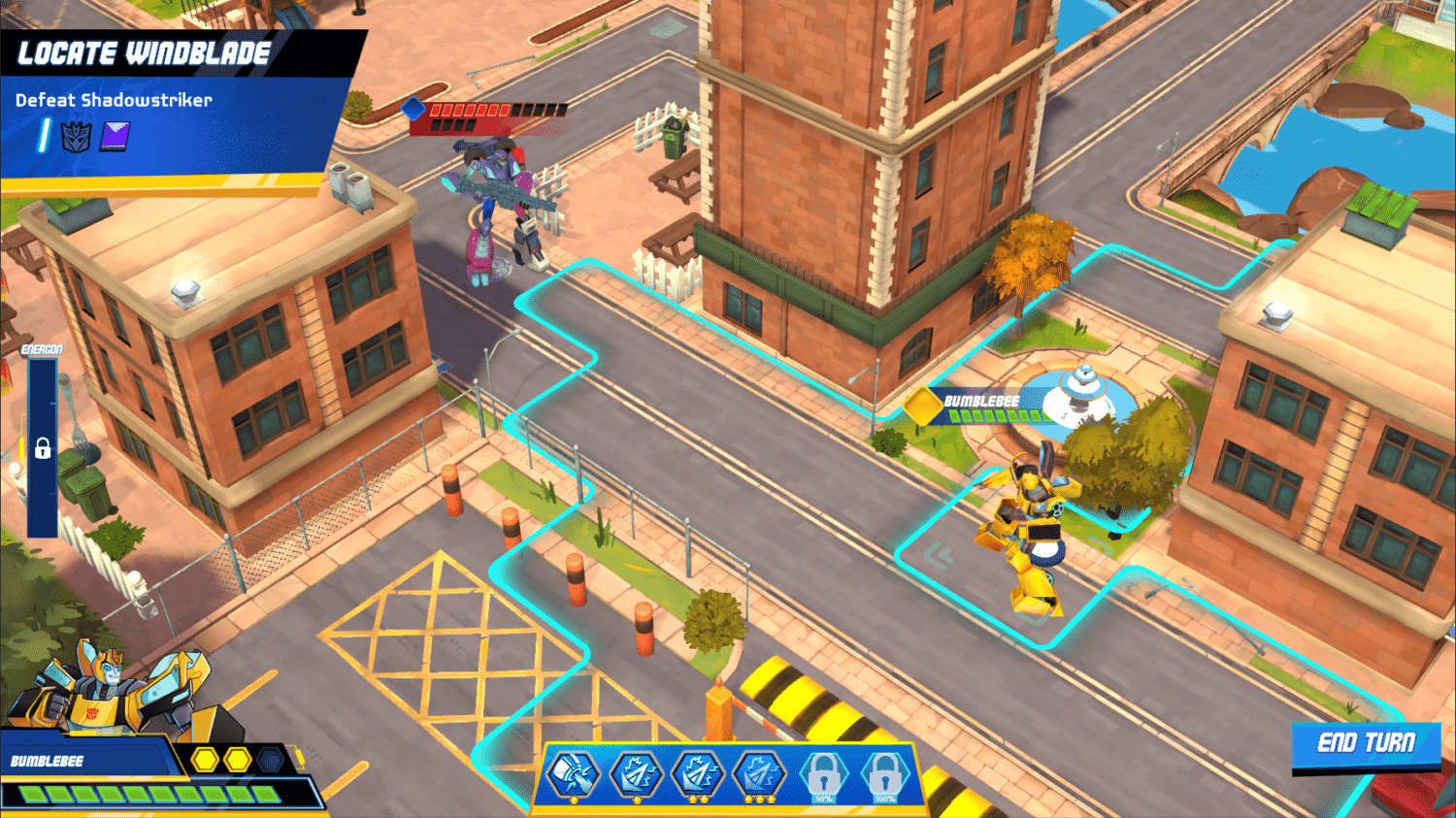 You are on team Autobot and get to control some of the greatest Autobots in their struggle to defeat the Decepticons. You start off with our favourite, Bumblebee in the tutorial section where you learn how to bash some Decepticon heads together. Then you graduate to controlling a team of 'bots from the Transformers universe, each with unique weapons and special moves, working together to complete a set goal. This may be defeating a set amount of bad guys, or getting to a certain location on the map without being found out.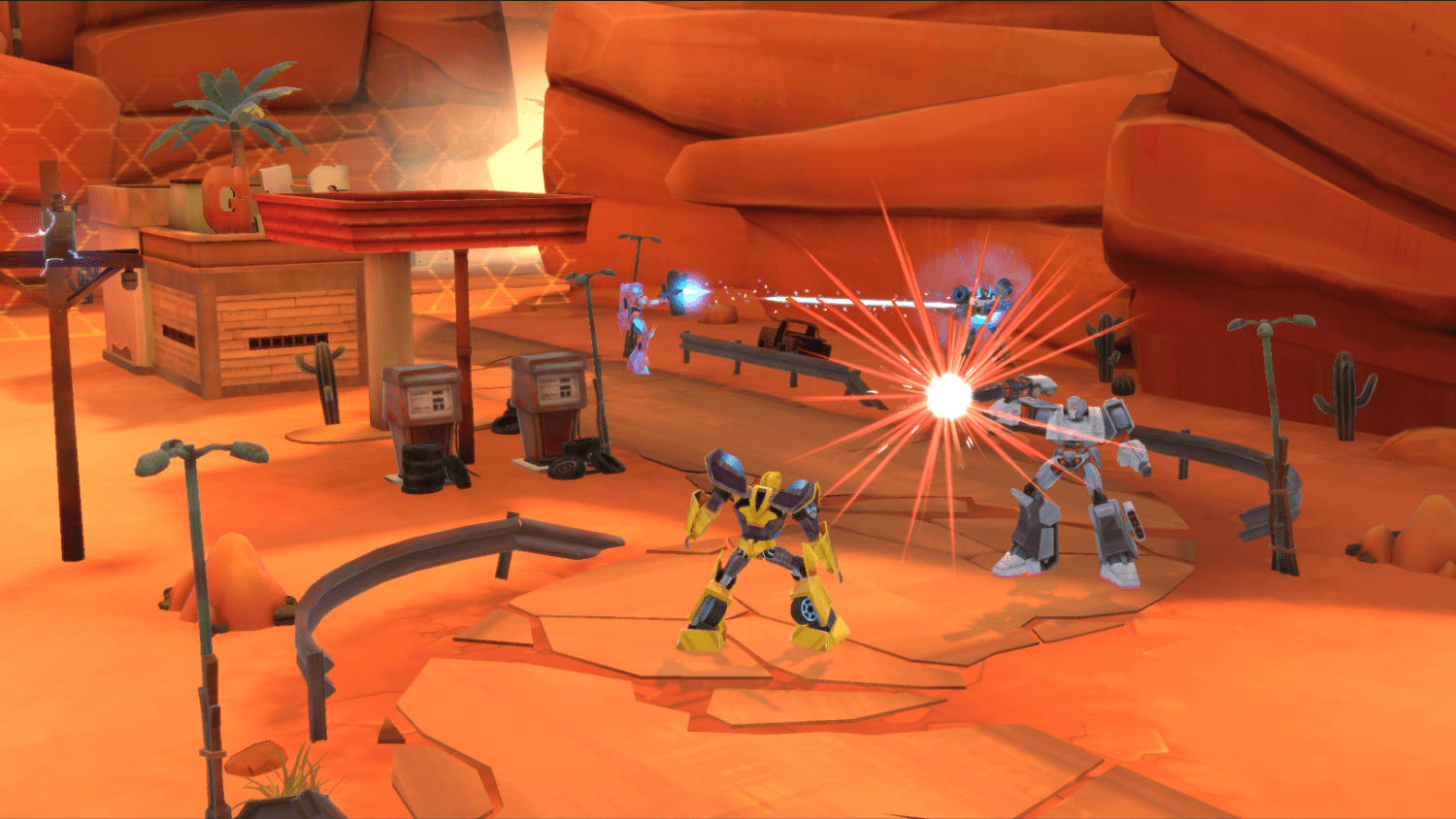 The turn based combat/movement element is a welcome relief from just hacking and slashing through a level of a game and makes the player think more strategically, working out the best way to approach the objective and get it done. With different difficulty levels, it can be tailored for more experienced players or those newer to the genre.
Zoids Wild: Blast Unleashed is a beat 'em up game based on the hugely popular Japanese cartoons and toys that you may remember from the 80s. They're back and now boast anime style graphics in a fighting game aimed at younger players.
With very colourful graphics that almost jump out of the screen, this is an easy to pick-up game that will keep players coming back. There are different combos to perfect, new fighters to control and tougher enemies to battle in the story mode, or you can simply have a blast in the arcade mode.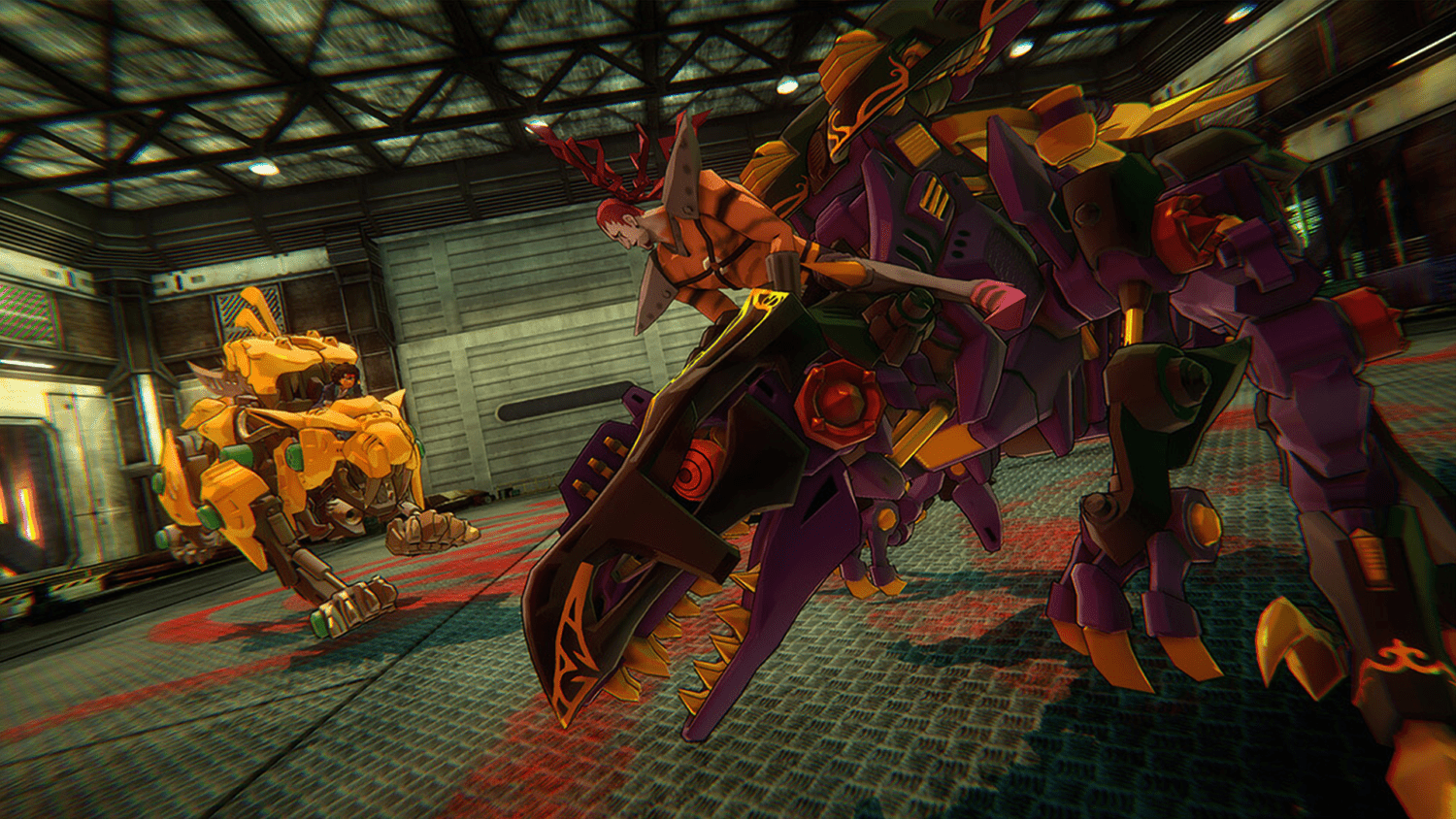 With local two player, you can invite your friends' round to play together and the controls aren't difficult to get to grips with. It does tend to turn into a bit of a button mashing affair, but with crazy moves to pull off, they look fantastic and it's fun to play in short bursts.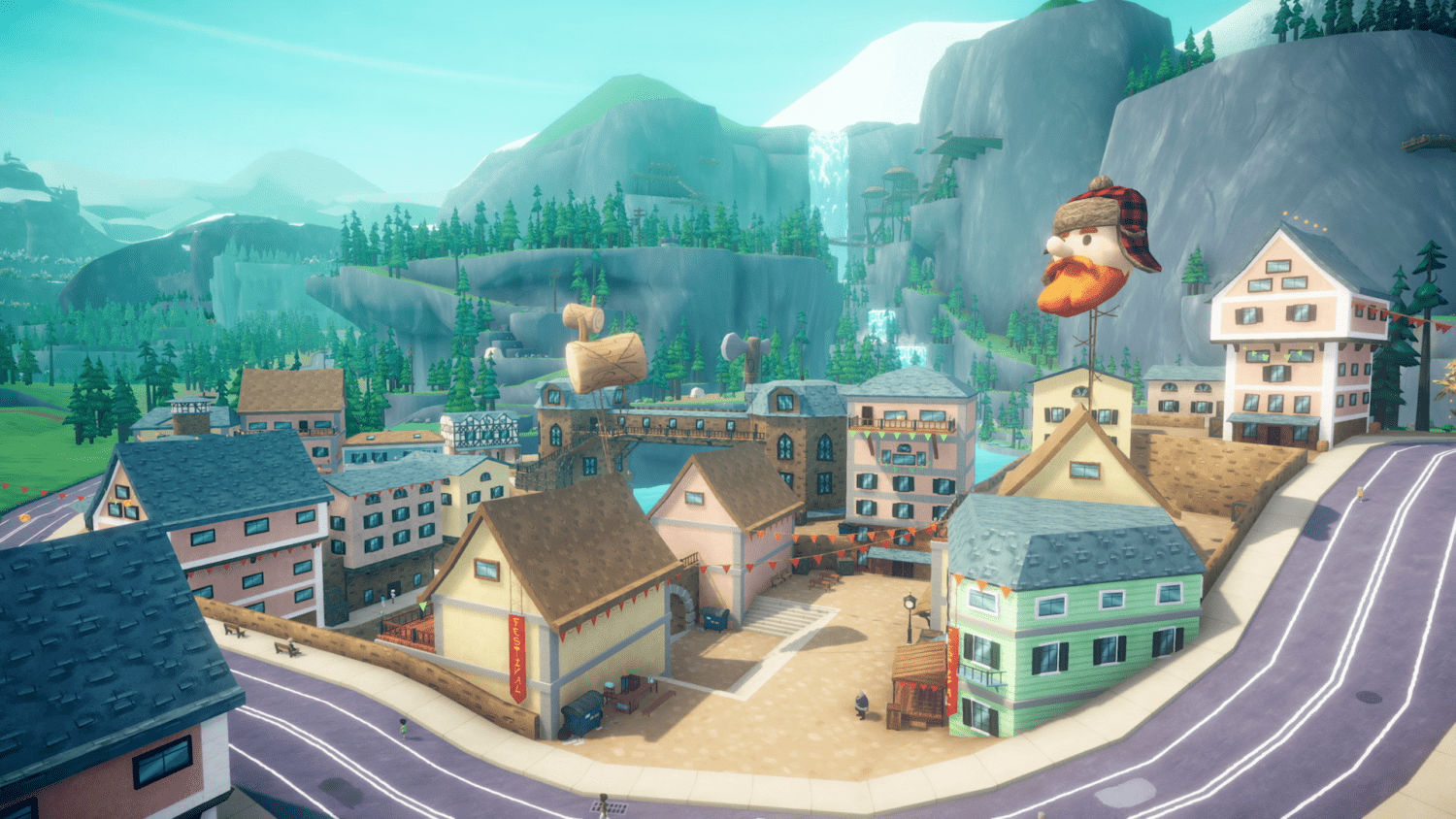 Ben 10: Power Trip is based on the massively popular TV show and this adventure begins with Ben, Grandpa Max and Gwen on a road trip through Europe. This is sadly bought to a screeching halt by one of Ben's evil enemies, Hex.
Hex removes Ben's unique ability to change into different aliens and scatters the secrets across Europe, so Ben has to find them all before putting a stop to Hex's dastardly plan. There is a massive open world area to explore and interact with characters from the Ben 10 universe. They give Ben quests in order to earn upgrades and money so he can get stronger. The quests are quite often short and not too taxing, great for younger players who might not otherwise stick with it.
The colourful graphics, intuitive controls and familiar main characters will make any fan happy and draw them in. We have loved playing Ben 10: Power Trip and each new area draws the player into Ben's world and seeing what power upgrade is next makes you want to come back for more. The two player co-op mode also lets siblings play together to save the world.