*Some of the items mentioned in this post were provided for us to feature however all opinions are my own.
It's that time of the month where I share the things I've liked, enjoyed and discovered over the last month. So here goes:
* New Games
The children have been enjoying Paw Patrol: Mighty Pups Save Adventure Bay on the Nintendo Switch. They've loved the show since they were little and Little Man still has a cuddly Rubble from when he was very young. They were both over the moon to be able to play as their favourite characters – where they get to literally save Adventure Bay from a meteorite that has crashed into the beach! The Pup's gain super powers when they encounter it which opens up the game to unique adventures that help them to clean up Adventure Bay.
With plenty of traditional platform game elements to enjoy, such as collecting hidden Pup Tags and pup treats in each level, it keeps the interest level and replayability factor high. The graphics are spot on for the TV show, it's as if you are in control of an episode of the show. With polished cut scenes that drive the story, this game will appeal to all fans of the show. The voice acting is also great, with original voices from the show adding to the authenticity. The easy to use controls mean even the youngest of fans can pick up and play, following the tutorial mission to master pup-specific super powers. For example Rubble can dig certain areas for prizes and Zuma recycles trash around the town for powerups.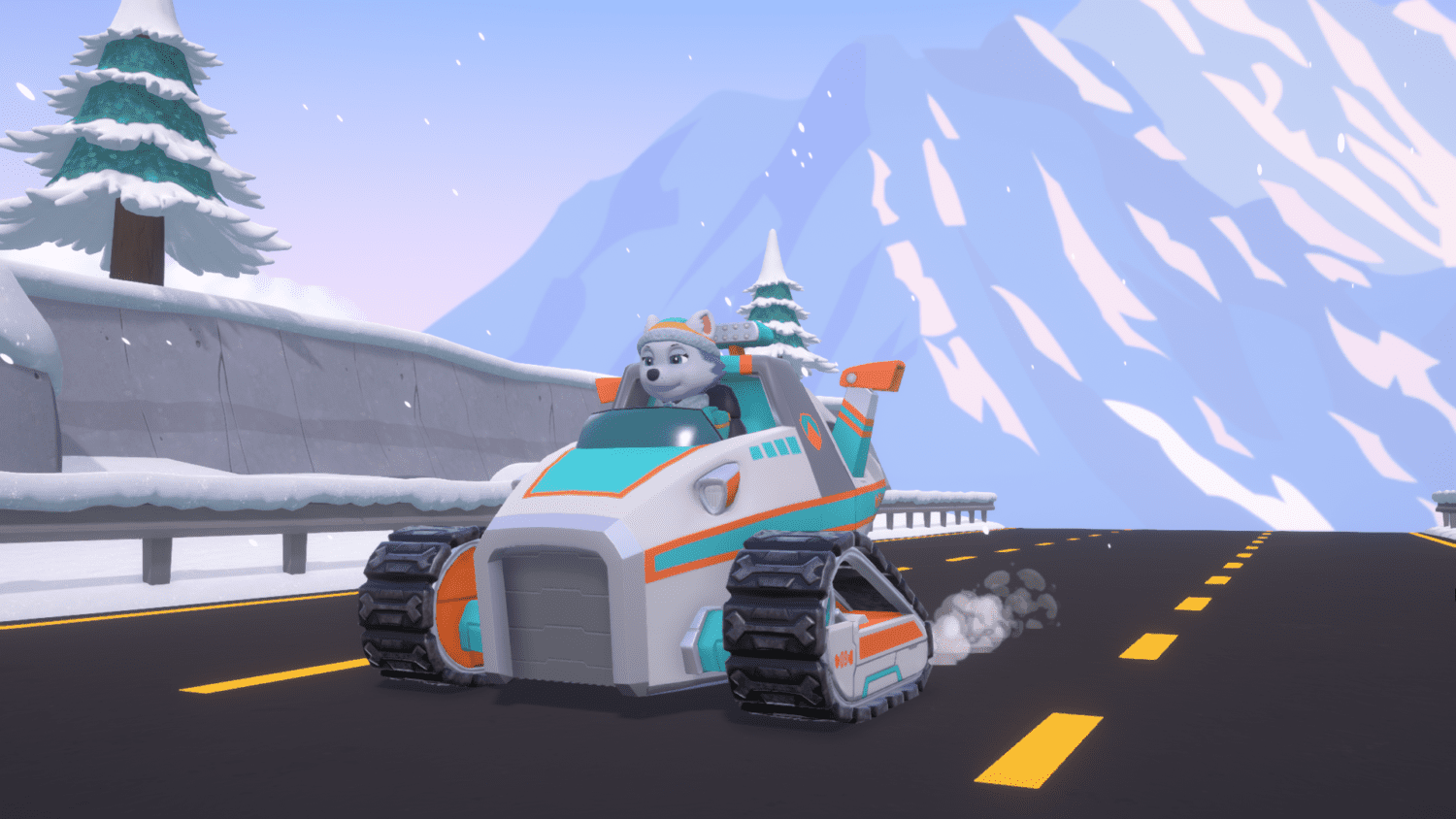 The children were hooked on the mini-games that are unlocked when you collect a set amount of pup-treats within a level. Their favourite has to be 'Pup-Pup Boogie', which features in the TV show and comes with authentic sounds, moves and music, just like the pups play in the Lookout tower.
Paw Patrol: Mighty Pups Save Adventure Bay is a game that the children will be coming back to again and again, wanting to collect all of the items in a level to unlock more secrets. It also has a great two player split-screen mode which enables siblings to pay together and learn how to work as a team to help save Adventure Bay, or to get down and Pup-Pup Boogie!
We reviewed a couple of great toys from Mookie Toys this month and Break the Board has been a firm favourite ever since – so much so that we've bought it for a couple of other families for Christmas too!
* Pet Products
As Dave's parents have a dog we always love hearing about new pet products. Sniffe & Likkit are a new British brand who have launched a new range of amazing pampering products for your feline friend. The range is aimed at modern dog owners and includes luxurious shampoos, fragrances, balms and wipes that are all based on all-natural aromatherapy oil scents and give a gentler approach to dog grooming.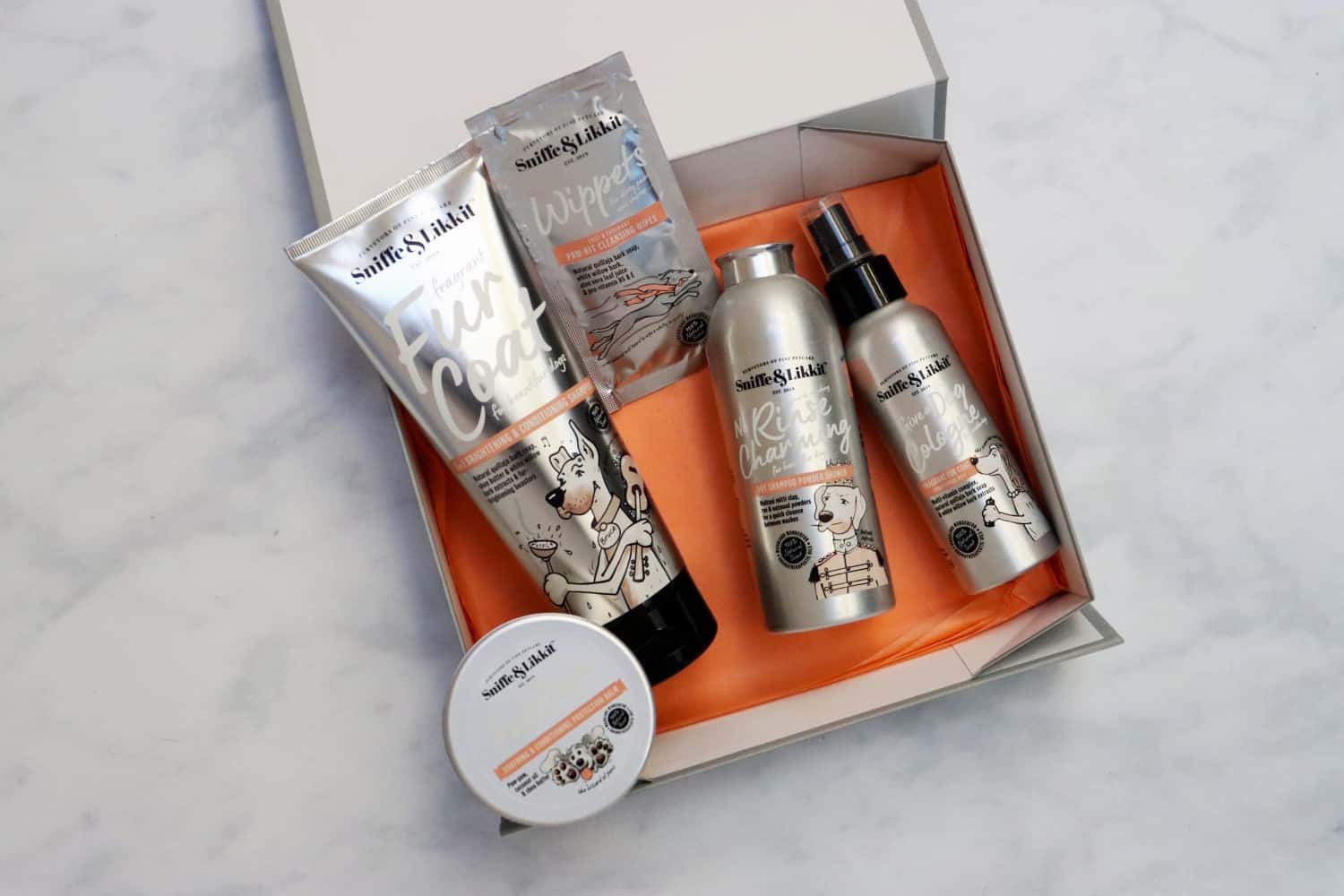 The products all look beautiful, with really high end packaging. They include brightening and conditioning shampoo, a conditioning mist and even dry shampoo! As well as paw cleansing wipes and a paw protection balm too. Your dog definitely won't have experienced anything like this before!
Birthdays
Dave had his birthday this month which means we have now all had our birthdays during the pandemic. But, he had a nice birthday all the same, with presents, afternoon tea and watching a movie together. Low key and lovely.
* New Dresses
It feels like we have no reason to get dressed up at the moment, doesn't it? No reason to put on a dress, get glammed up and enjoy ourselves? Well, I've been sent some of Goddiva's new season dresses and they've actually made me really want to get dressed up – for no reason at all!
This year is different to others, that goes without saying. There aren't going to be Christmas parties, events and huge celebrations this year. But, that doesn't mean we can't get dressed up and celebrate in our own homes. And, if you're forming bubbles this Christmas there has never been a better time to put on a fancy dress and make the most of it!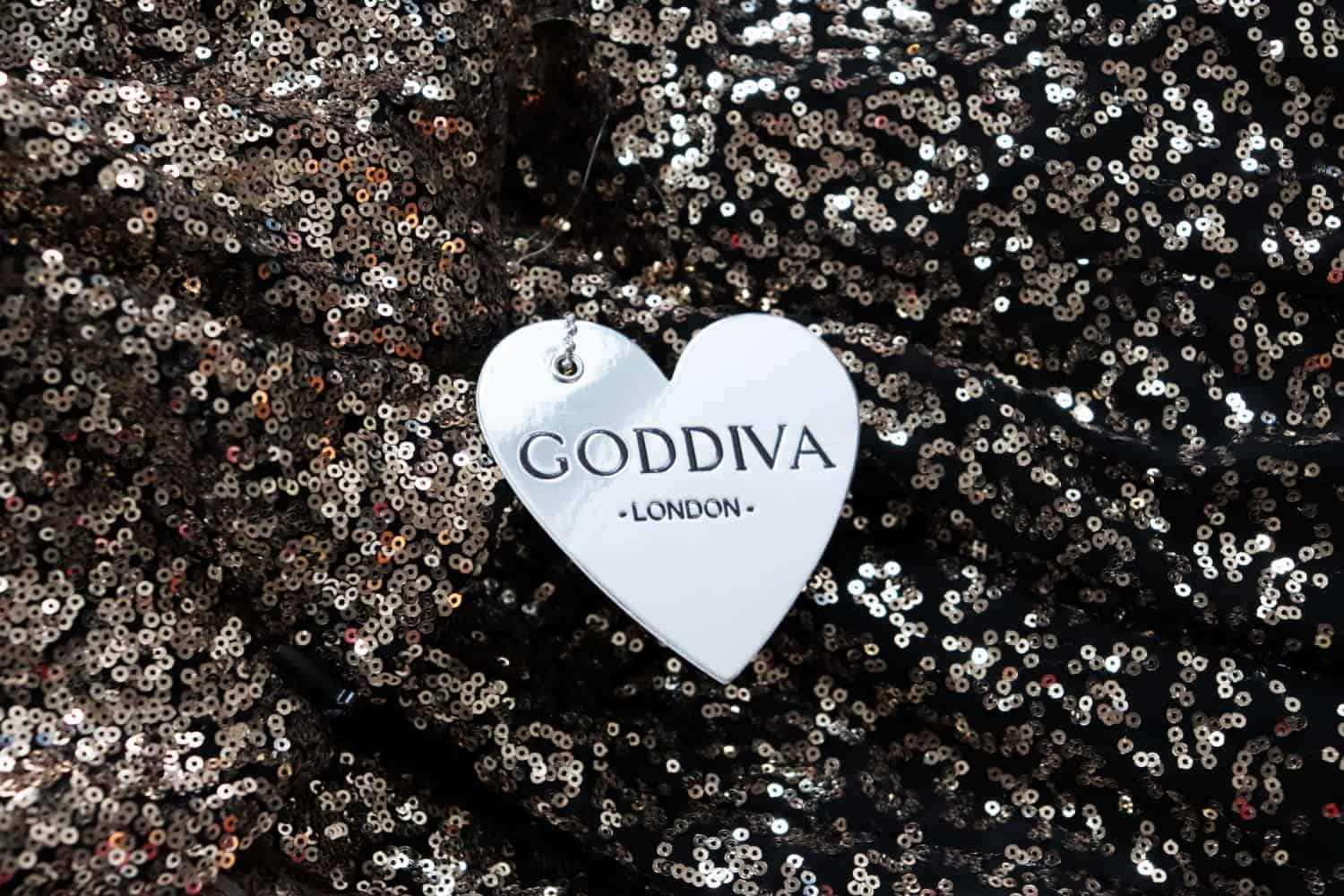 So, I'm going to be getting dressed up as often as I can over the coming weeks. Because it's Christmas, because we need something to look forward to and really, for any reason at all. So why not join me in throwing on sequin dresses, dancing in the kitchen and doing karaoke in the lounge? I'm sure the children will love it.
* A New Bag
This month I was sent a bag from Gaston Luga. My last bag of theirs featured heavily in our trip to Rome and I still use it for our adventures so I was excited to get a new Gaston Luga bag too.
Great quality, a really good size and with so many storage compartments, it's a great bag for day to day life. It's an everyday bag that can be used for work or pleasure and I love it.
Gaston Luga have 20% off all their bags for Black Friday and an extra 10% off if you use code REDHEAD too. You can find out more and shop here.
* Gingerbread
The children were sent some gingerbread house kits from The Best Bit for Halloween which they absolutely loved. We've only ever had gingerbread for Christmas so having for Halloween was such a novelty for the children.
The Best Bit have created a whole village of different gingerbread houses, with different designs and so much character. The kits include everything you need to make the houses – aside from a little water – and come with fantastic instructions and even a QR code to load video instructions too. They've thought of everything.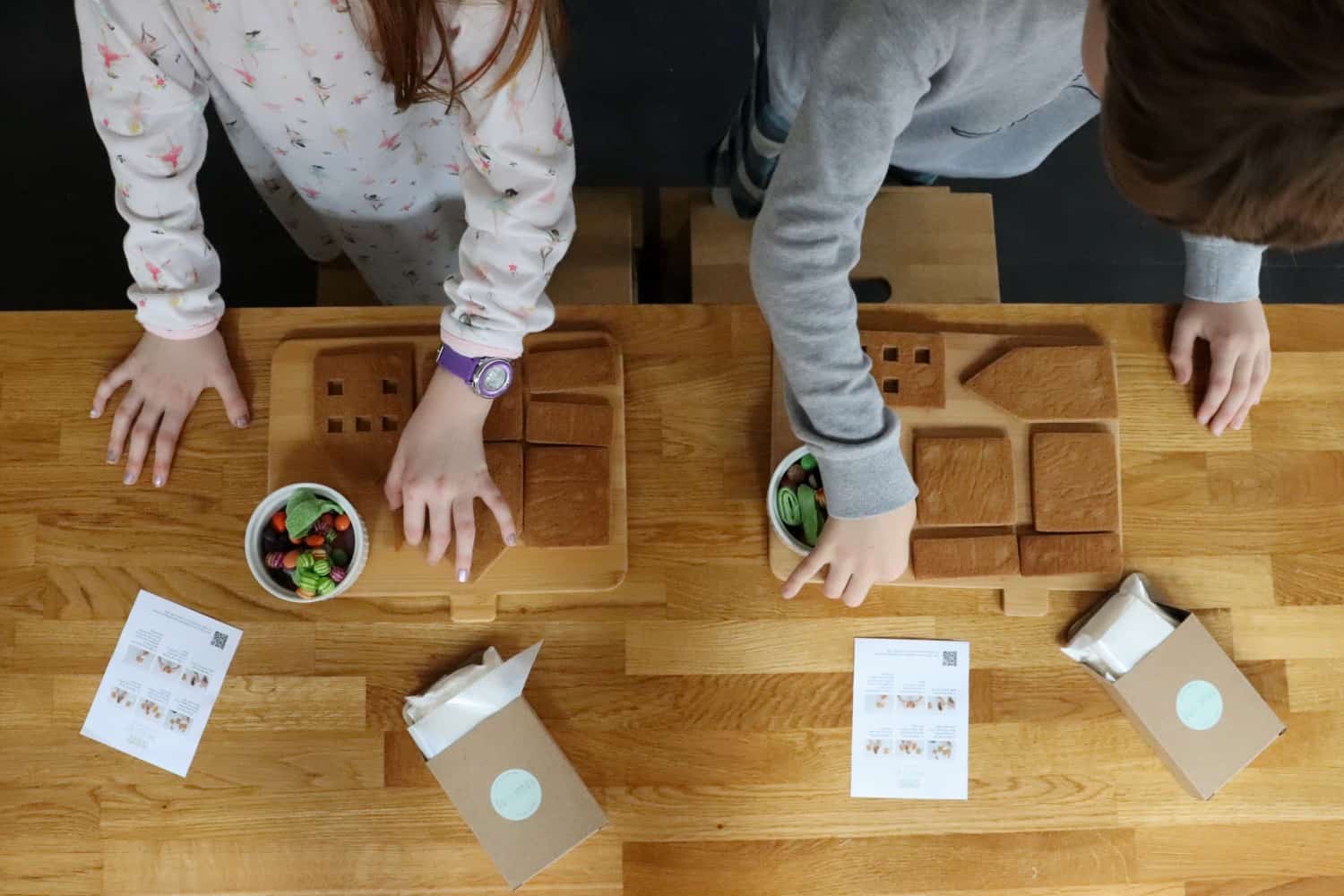 I think LP and Little Man did a great job of their houses – and they enjoyed putting together a festive gingerbread house that you can see in our Foodies Gift Guide too. These really would make a great gift at any time of the year and you can see the full range here.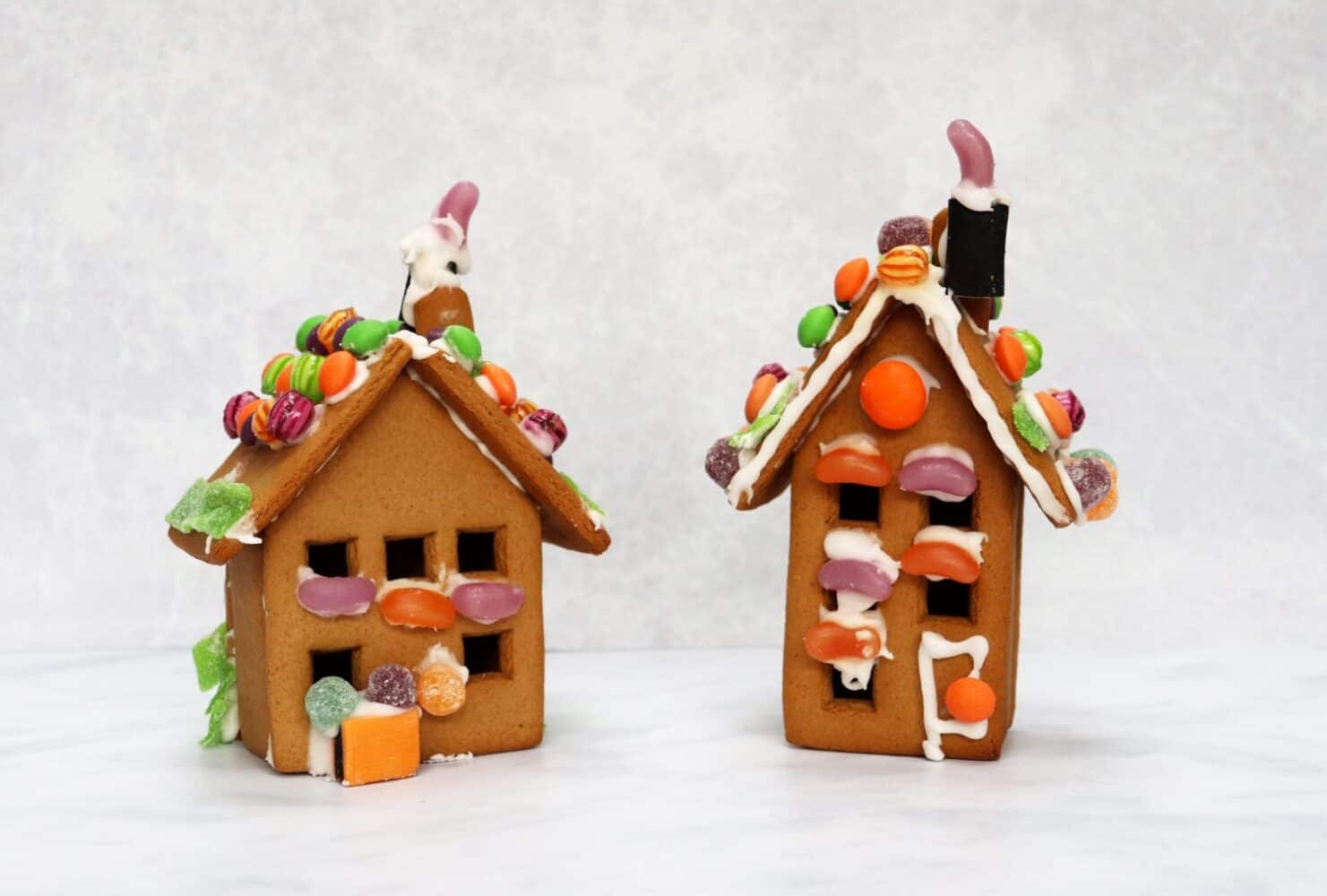 * Health and Beauty Products
This month we were sent a fantastic bundle of Boots Harry Potter gifts that pretty much our whole family got excited about. The Boots Harry Potter range this year is incredible – with stocking fillers, big gift sets and so much in between. There's even an advent calendar!
Add to that the fact all the Harry Potter gifts are in their amazing 3 for 2 gifts offer and you really know where to go to spoil the Harry Potter fan in your life this Christmas! You can see all the Harry Potter gifts here.
A great find if you have skin prone to spots is the Funderm WAS BAD Anti Pimple Gel. It's a 4-in-1 treatment that treats and prevents spot breakouts, soothes irritated skin and controls sebum. It is completely invisible, won't dry out your skin and is completely cruelty free too.
I've just started using The Double Mask from The Hair Boss and even after just one use I can see a difference. The mask has two layers of product that you use and it's really easy – washing it off straight away or leaving it for longer for really damaged hair. It's aimed at people with bleached, coloured, dry and damaged hair and has rave reviews. I can't wait to use it more over the coming weeks – I'm impressed so far!
* Peanut Butter
As a family we love peanut butter so we were excited to try Jackpot. It's Americana-inspired and made with classic American runner peanuts, rapeseed oil and a pinch of salt – no additives, and no palm oil! For every pot sold, £1.00 goes to the Music Venue Trust and there are even personalised jars available – making a fantastic stocking filler!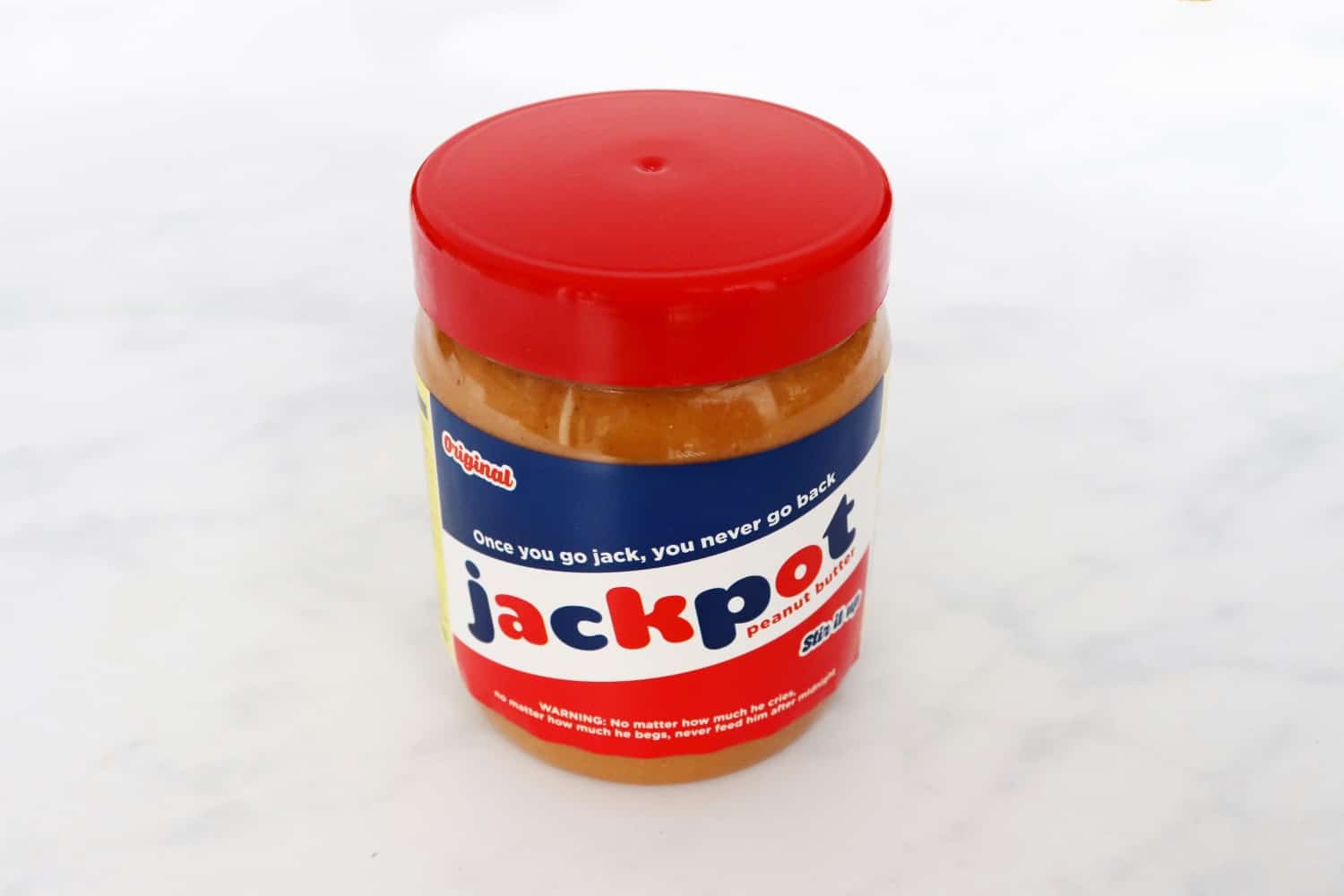 * Cocktails
Who doesn't love a cocktail? This month we tried Disco Cocktails and immediately loved their retro style packaging! The cocktail pouches come on 100ml or 500ml pouches and fit through letterboxes – perfect for a last minute gift!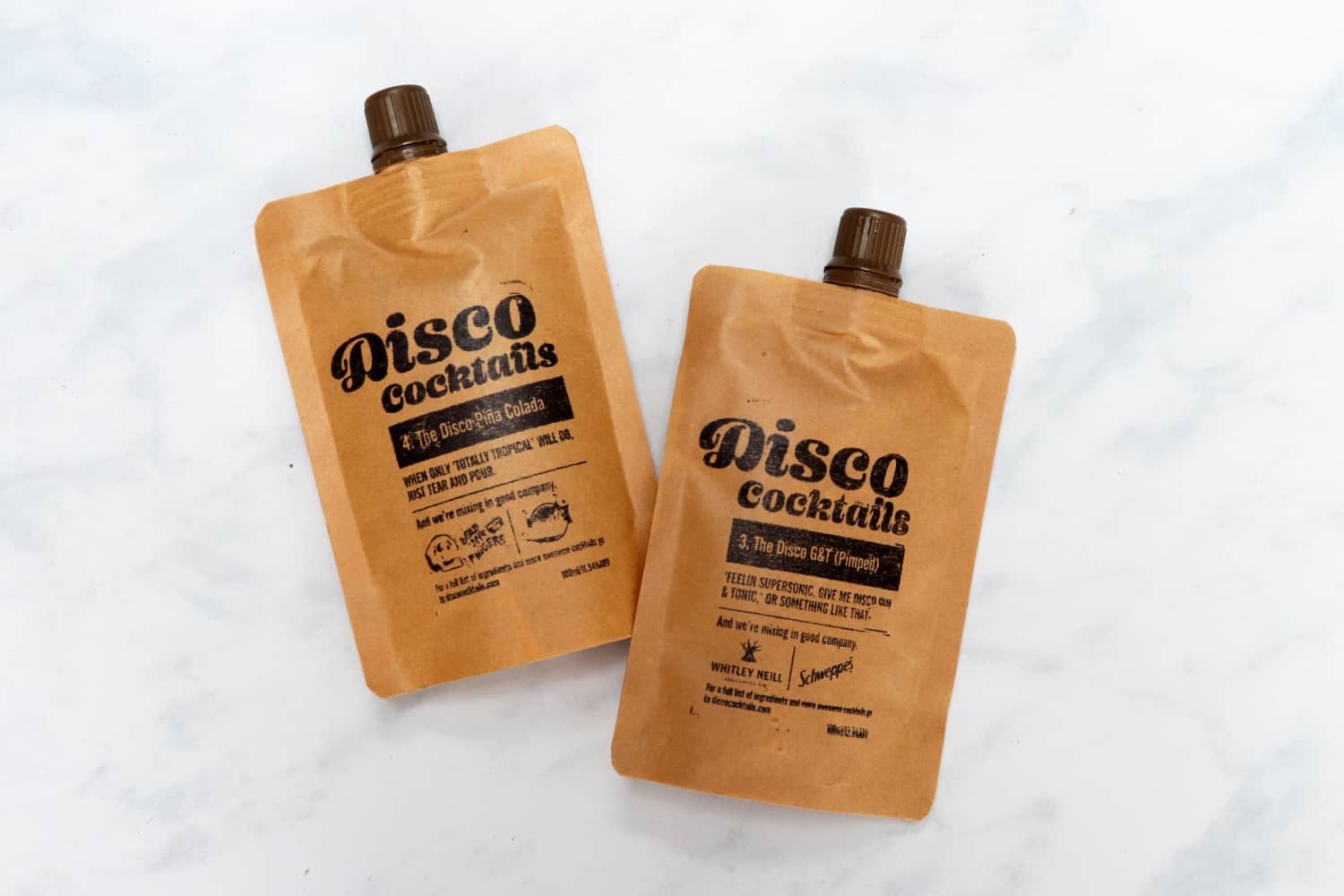 Disco Cocktails have a great range at the moment – Disco Cherry Sour, Disco Pina Colada, Disco Pornstar Martini, Disco G&T and the Disco Old Fashioned. They can be enjoyed as they are, poured into a glass over ice but we found the serving size quite small so added extra tonic for a more substantial drink and they taste great!
Fudge
I have made my last fudge for a while – I'm taking a fudge break! But I finished my fudge series in style with a Christmas classic – Slow Cooker Gingerbread Fudge. It's SO good and may well be one of my favourites.
* Christmas Gift Guides
This month has mostly been about Christmas gift guides for me. I've now published them all and it feels like quite a relief as they take up so much time but I really enjoy doing them, getting things to donate locally and helping PRs/brands out too. You can see them all here.
And there you have it, all the things we've loved this month. Another month down and the next Liked & Loved will be after Christmas! Have a wonderful Christmas however you spend it.